Downtown Salt Lake City has its own Broadway – 300 South runs from the University of Utah to the Rio Grand station. You can walk or bike the entire length and never lack for something entertaining while staying on just the one street. Well worth a day trip. You can even take Trax into the heart of Downtown and then rent bicycles and use the bike lane that runs the entire stretch. The best part? The entire street is full of Utah local businesses, awash in street art and great restaurants.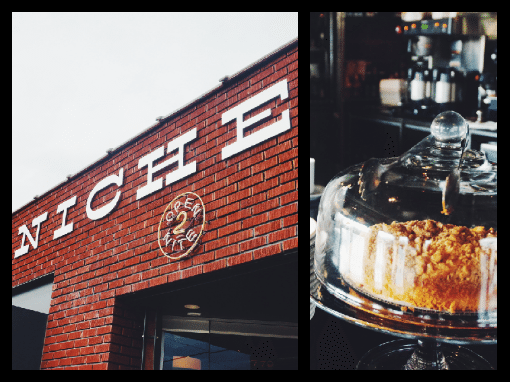 Start your morning at Caffe Niche for breakfast. Once upon a time this building was an old garage and has since been converted to a stylish eatery. Their breakfast sandwich is beyond description with house made English muffins. Fuel up! You have some walking to do. Wander on down 300 S towards Antique Row – between 400 E and 200 E. You'll find retro furniture stores, vintage clothing shops, a tropical plant store and more! Window shopping is 100% encouraged, and don't just window shop – swing on in.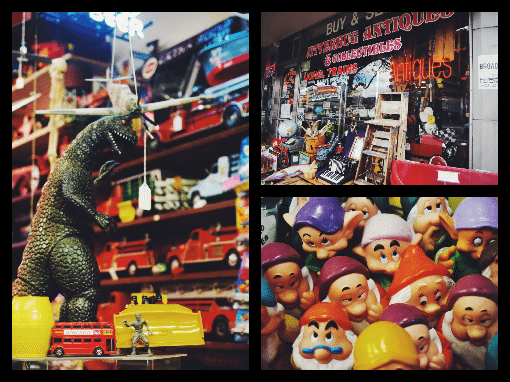 One of my favorites? Jitterbug Antiques – a retro toy shop with everything from old postcards to model planes, retro soda bottles to old doll house furniture. Everything is quaint and I promise you'll come out all kinds of nostalgic.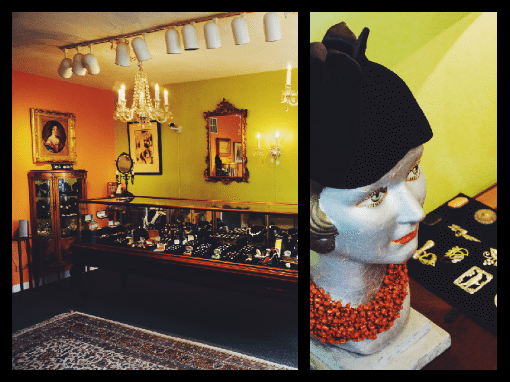 Next stop, just a couple of doors down you'll find Antoinette's Antique Jewelry store. You'll feel like you've stepped into a shop your grandmother might have visited. The owner, Tanya is one of the loveliest women you'll ever meet. And yes, you CAN try on the diamond ring from the turn of the century!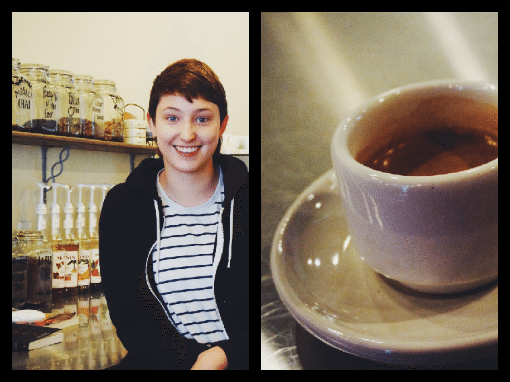 Backtrack a bit to The People's Coffee and grab something to warm up – they do all local coffees, teas, cocoas and pastries. The black and white photos on the wall are well worth stopping for.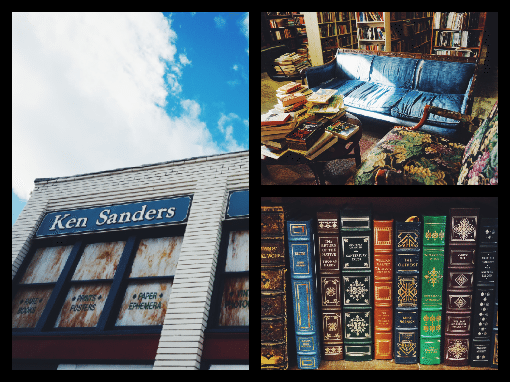 Once you are properly caffeinated, get ready to get lost in a literal maze of books. Take about 5 steps off Broadway on 200 East and you'll find Ken Sanders Rare & Used Books. If you like neat, orderly and clinical bookstores, this is NOT the place for you. However, if you like hunting for hidden treasures you could live in this shop. You'll find everything from old picture books to leather-bound editions to autographed copies of the latest. There is a couch. Sit down and skim.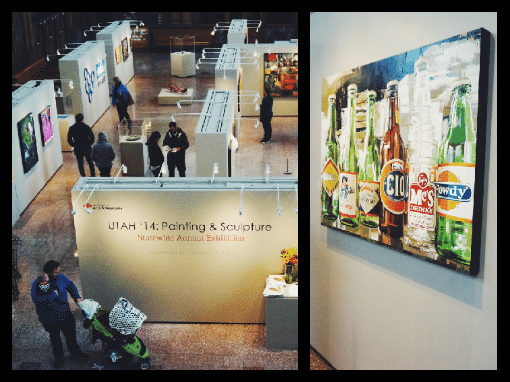 All along the way, be sure to notice the fun and playful street art. There are over 50 pieces just along Broadway – from sculptures to graffiti art to murals. We have some talented peeps around here!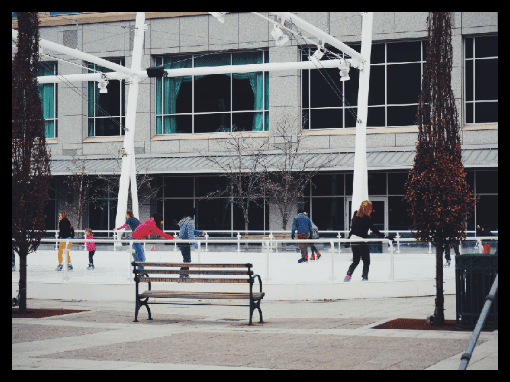 Time for something lively. Head over to the Gallivan Center (you can enter on Gallivan Ave right off 300 S). In the summer you'll find buskers and free concerts. In the winter, ice skating. The people watching here is the best!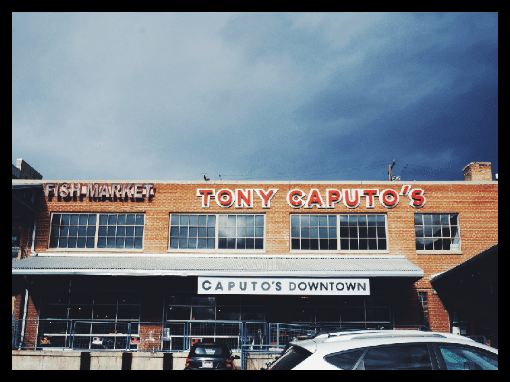 Now, a well deserved chocolate break. Stop at Tony Caputos – a little Italian market that just so happen to have the best cheese and chocolate in town. They'll even give you an impromptu chocolate lesson if you'd like.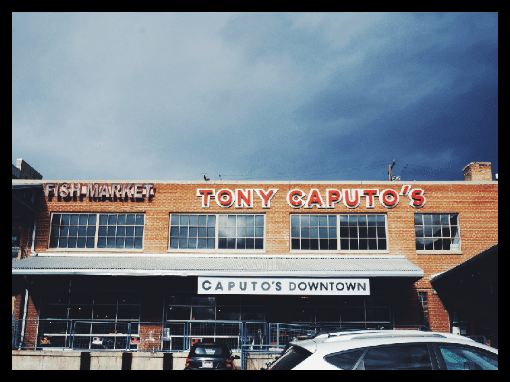 Even further down, visit the historic Rio Grand Train station. Every other Saturday in the winter you can find the Salt Lake Farmers Market Winter Market – with all the growers, food vendors and artisans you could want – both inside and out. Grab lunch from one of the food trucks there and enjoy the hustle and bustle.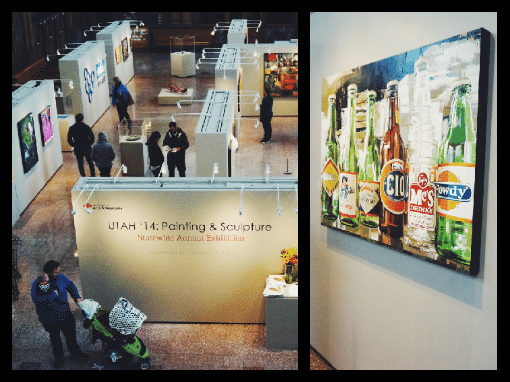 Even better, right now there is an exhibit of Utah artists in the central area. Don't miss it!
A little entertainment is in order. Catch a show at the Rose Wagner Theater – you will find everything from plays, dance performances, and operas. Too serious? Stop at the Off Broadway Theater for spoof style plays and live improv. Film your thing? The Broadway Cinemas run by the Salt Lake Film Society has a revolving selection of independent films and a newly remodeled lobby.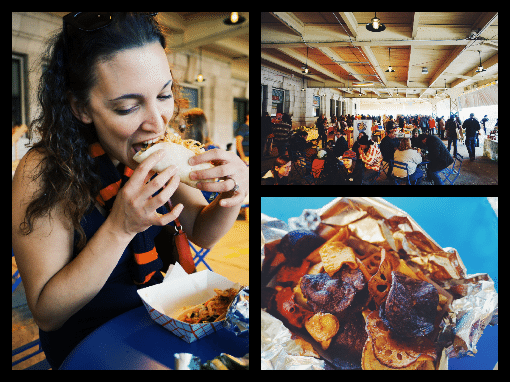 Do dinner at Spitz – a new Salt Lake restaurant with a unique Turkish take on the gyro. The fries are not to be missed. Also not to be missed are the trivia cards on all the tables. Eat and test your trivia knowledge.
Congratulations! You just walked 3.1 miles and visited at least 9 Utah localbusinesses. Hope you enjoyed the day.
-Lydia, Suitcase Foodist (Have Condiments, Will Travel)
This was part of a fun series called 14 Utah Bloggers, 14 Utah Day Adventures. Be sure to check out the post I wrote on The Things I Love Most about the best free family activities in Provo, and enter below to win your own Utah Day Adventure!
A $100 GC to Marriott Hotel, 4 tickets to the SCERA, four passes to Tracy Aviary, a $20 gift card to Lowe's Xtreme Air Sports, and two copies of The Best of Utah Valley on the Cheep.