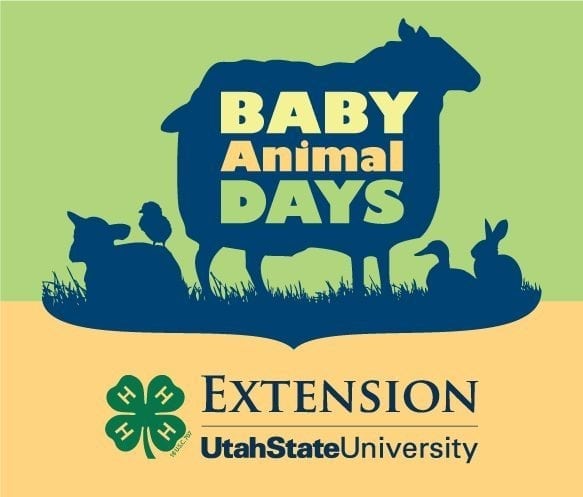 Last summer, we shared a bunch of fun activities in Denver, since we were living there at the time. Since we're in Utah this summer, I wanted to share some different ideas of what to do in Utah, to keep your boredom at bay!
This first activity I'm really, really excited about! It's not something I've been to yet, but will be attending in a few weeks — Baby Animal Days at the USU Botancial Center in Kaysville. It's a great activity for families, especially those with young kids. I know Jack is going to love it — he loves animals and babies…so, naturally, he loves baby animals.
These are a few of the events and activities that will be featured at this year's Baby Animal Days:
Baby Reptiles
Come meet baby ducklings, chicks, bunnies, goats, kids, lambs, piglets, calves, baby llamas and miniature horses
Children's Activities
Horse Rides
Sheep Shearing Demos
Food Vendors
Miniature Train Rides
Climbing Wall
Bouncy Houses
And these are the ticket prices:
Individual (3 and up) $5
Family (6 related indviduals ages 3 and up) $25
Military Family $20
Garden Members Family
By using the coupon code CLARKS you can get $5 off a family pass!
I think this is definitely an event the whole family can enjoy. I always enjoyed going to activities like this growing up, and I love being able to take Jack to them as well. It takes place on May 9th from 2 to 8 PM and May 10th from 10 AM to 6 PM.
I am giving away a family pass to one lucky reader! All you need to do is leave a comment with your favorite animal. I'll announce the winner on May 3rd!