Here are the best apps for Disney World and Disneyland to make your vacation even more magical!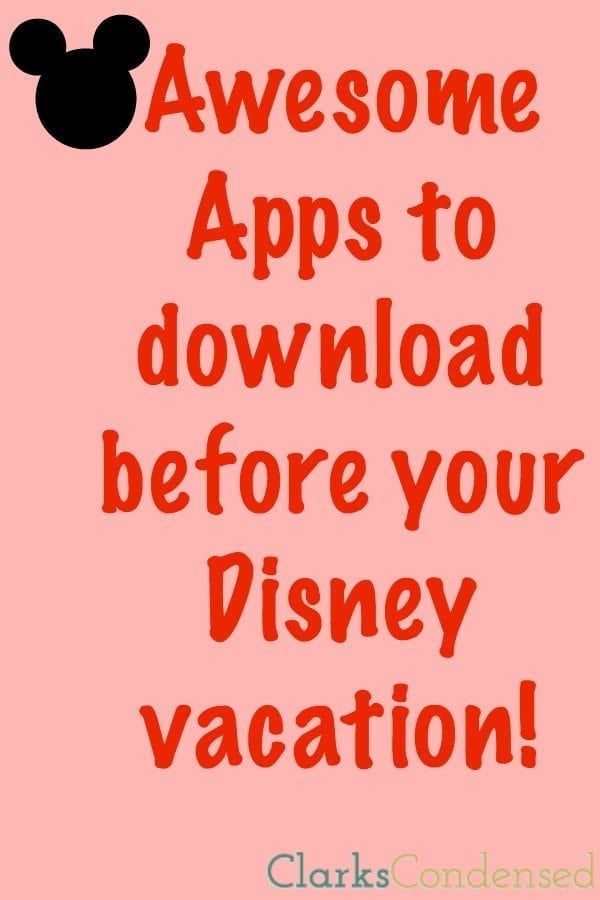 In just a few short weeks, we are going to be heading to Disneyland!

We've been discussing the possibility of going to Disneyland at the end of April. Even though nothing has been finalized, I can't help but start to think about it. I've been reviewing my posts on the Ultimate Guide to Planning a Disney Vacation and How to Save Money on Disney Vacations, and looking to see how to have the best trips.  When I last went to Disney, smartphones were just barely starting to get popular, but there weren't really apps created for Disneyland or Disneyworld.

I remember how excited I was when I found this website where you could plan your ride route (for $15). I planned out the best course of action with the least amount of waiting time, printed it off, and carried it around with me. Sadly, it didn't really work very well! Fortunately, there's tons of apps that are created specifically for Disney go-ers in mind to help make your Disney vacation even better.

As I was researching all of these apps, I was amazed at how much information you can find out. Hopefully you'll find these apps helpful for your Disney vacation. Oh, and if you are hoping to go to Disney this year, be SURE to check out Get Away Today! They have the best prices and perks around, plus if you use my code ClarksCondensed, then you can get $10 off any package.

[thrive_leads id='30551′]

This is the official app for Disney, and if you download just one app, this should be it. It gives you wait times for rides, the times of parades and fireworks shows, find where characters are going to be, browse menus, and more. It's a very well-made app, and it is available on both iOS and Android devices. 

I was recently told about the "Where in Disney?" app, and let me tell you, I think it's one of the coolest apps for Disney visitors. It's only for Disney World, but it helps you search and find souvenirs (such as an Elsa plus doll), gluten free snacks, restaurant menu items, services, and more. It works with all the theme parks at Disney World, as well as Downtown Disney. The free app is awesome, but if you upgrade to the new one, it will show you photos to help you identify what you are looking for and it uses Google Maps to help you find things even quicker. I think it's an awesome app to help you spend less time searching for things at Disney and more time having fun!

This app is awesome because it can help you find your way not just around Disneyland, but all of Anaheim. We all know that Disneyland has crazy expensive food prices, so it's not usually an option for everyone to eat every meal there. I really liked this app because it helps you find lots of different restaurants in the area, as well as things to do in the area (in case you get burnt out from the ol' Mouse!)

This handy app is GREAT for when you are trying to decide where to eat inside Disney World. It lists all the menus, as well as prices, so you can find what you are looking for without meandering all around the park.

This is just a tool to help you keep yourself organized while at Walt Disney World! You can put all your itinerary information into it (such as hotel confirmation numbers and addressess/phone numbers, flight information, etc.) You can also view all the restaurants at Walt Disney (and search for them by type of food, cuisine, etc.) and even make a reservation at one.

I don't know why, but this one seems SO cool to me! Basically, it helps you have a walking tour of Disney World Main Street! It has all sorts of information on the history, secrets, and stories of different windows of Main Street at Disney World. This could be a really fun activity to do with your family when you are taking a break from the rides.

There are hidden Mickeys throughout all of Disney World (and Disneyland!) This app is great for those who are wanting to find them all and learn some fun stories along the way. It's a guided tour that would be a lot of fun to do with your family, or whatever group you are with. It includes pictures of the Mickeys for the beginning tour, and for the more "advanced", it leaves out the Mickeys so you can try and find them yourself.

This is just another app that tells you secrets and stories about Disneyworld. It has tons of trivia, and it can be fun for either leading up to a trip to Disneyworld, or as you're walking through the streets!

From what I've read, this is one of the best apps that you can download before you go to Disneyland. It not only has 2D GPS maps of Disneyland, Downtown Disney, and California Adventure, but it allows you to selcect which rides, restaurants, and stores you want to visit and place them on your customized map so you can plan your day! It also shows the wait times for different times, right on the map. It will even send you a text reminder to tell you when to get to a ride at a specific time.

It also lists the times of different events at Disneyland (such as Character meet & greets and parades), tons of information on menus, a live WebCam of different areas, information on rides, trivia, and more. It even tells you where to find wall chargers. There's a lot more awesome features though, so if you want an all-in-one app for Disney, I'd say this would be a great option.

Plus… more Disneyland events & times, more restaurants now with pictures, more menus, add in-app pictures & notes on over 400 pages, LIVE WebCam, customizable wait times list, Character Meet times & locations, Passholder blackouts, more shows, ride info, videos, park pics, trivia.

This seems to have a lot of similiar features to Disneyland iGuide, and it is also very highly rated. You probably don't need both, but this one is free – so that might be a good reason to get it over the iGuide. It looks pretty cool!

Just want an app to help you track the wait times at Disneyland? This one looks like the best one that does just that. It shows all the wait times you are tracking in one screen, you can set up text reminders for fast passes, and you can see when the times were last posted.

These are some more apps that offers wait times, though the unique feature it offers is that you can submit your own wait times (and others can to), which can sometimes be more accurate than just waiting for Disney to update them. You can see the history of wait times as well, so you can kind of gauge if it's a ride that's always busy, or if kind of ebbs and flows throughout the day.

 Just some more apps that offer dining options – you can browse by type of food, location, organize a dining schedule based on your reservations, etc. It's not the coolest app, but it doesn't require you to connect to the Internet, so that can be helpful if you are using it on a device that doesn't have data enable (Disney doesn't have WiFi either.)

[thrive_leads id='30551′]

Don't forget to check out this other awesome post on Disney vacations!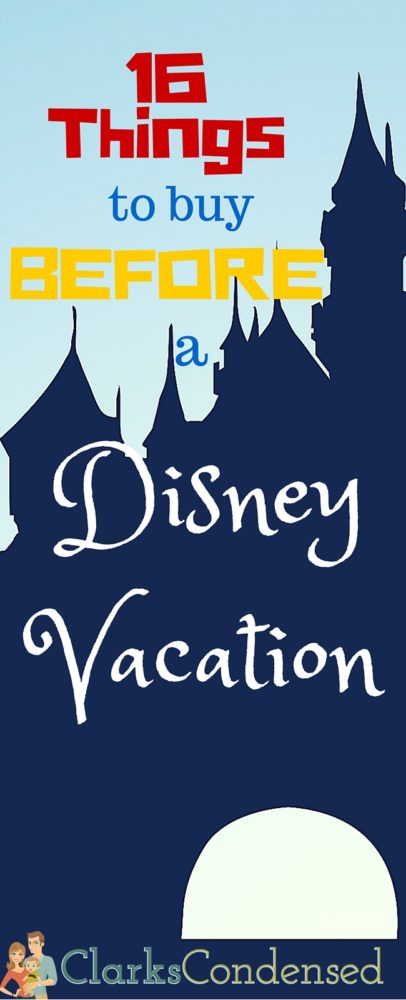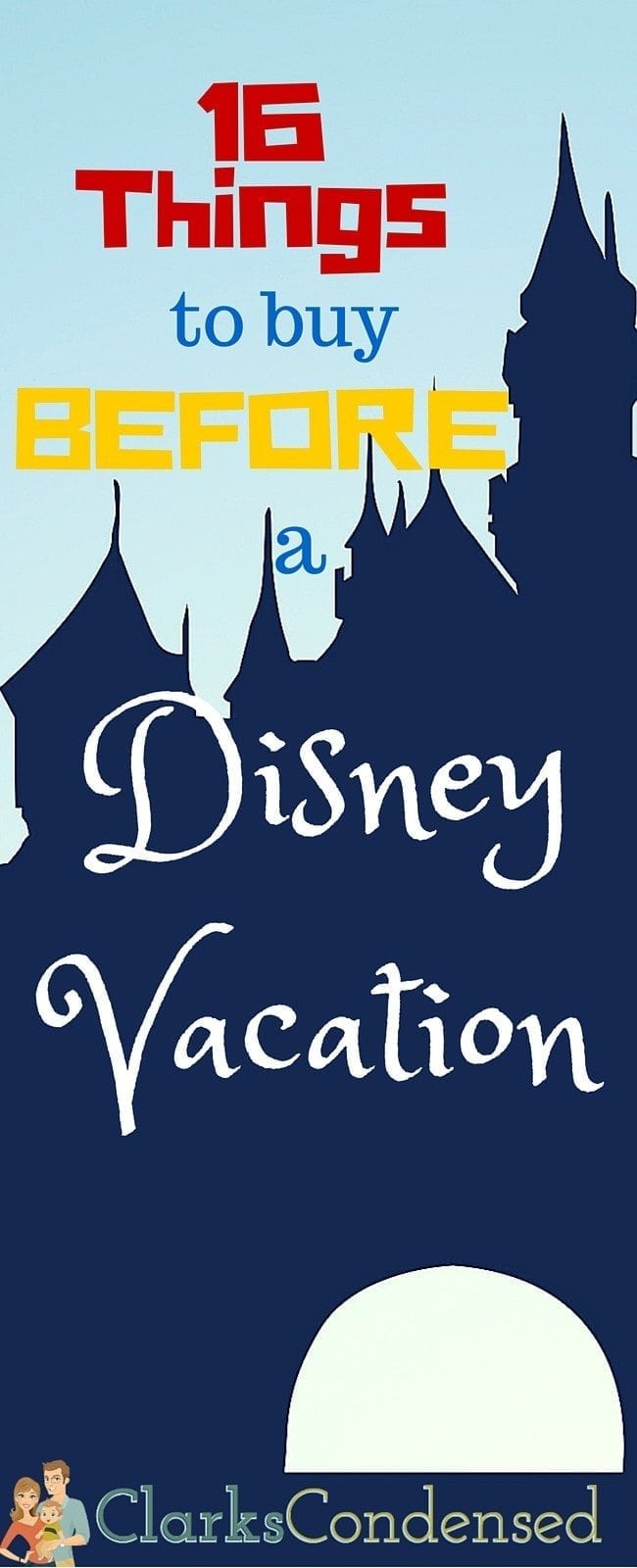 COMMENT POLICY:
All we ask is that you be kind. We welcome differing opinions, but any comments containing personal attacks, sarcasm, etc. will be removed immediately. Keyboard warriors aren't welcome 🙂 All comments are moderated and may take time to be approved. Anything not pertaining specifically to the content of a post will be removed (including comments about ads).