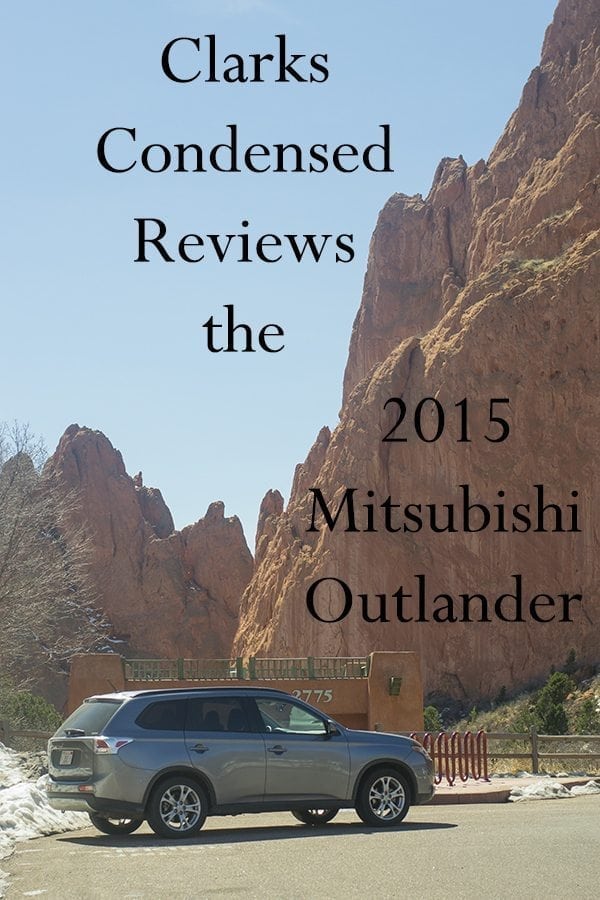 Katie and I had the opportunity to try out a new 2015 Mitsubishi Outlander for a week. It was definitely an upgrade from our little SUV. Our schedule is flexible, and since we had a car with good gas mileage that had a full tank we decided to travel down to Colorado Springs. Both Katie and I have not spent much time there before. Plus, it was a good opportunity to spend some time in the car and get a better feel for it. We packed up our little camping grill, some food, and some other bags and we headed out.
The drive was very comfortable, and it was nice to have bright headlights that are angled well enough that I don't have to worry if I'm blinding someone else. You can see the line where the light from the headlights stop. The controls on the steering wheel allow for easy use of the cruise control, to make phone calls, and to change the volume and radio station. This car was equipped with satellite radio, which was nice to have. I'm a big soccer fan, and satellite radio has a soccer specific radio station. With the cruise control and the optional eco-mode we were able to get great gas mileage on the way there. We stayed at a hotel that night, and then the next day we went out to the Garden of the Gods. I think it is a national natural landmark. Basically, there are some cool red rock formations and some paved trails.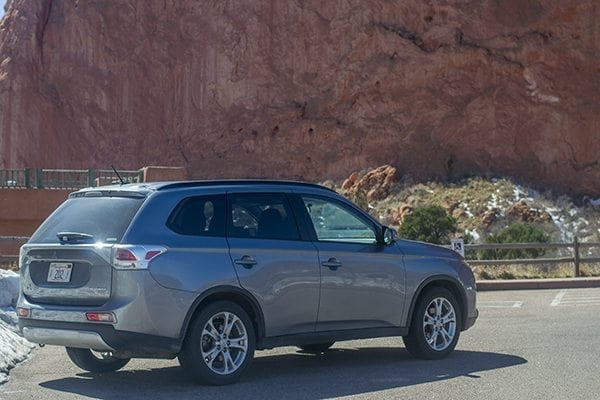 We walked around for a little bit. We took some video and lots of pictures. It was the middle of the week, but there were a lot of people there. The weather was really nice, so people must of taken advantage of the opportunity to get out and about while they could before it snowed again. The views were great and we even saw a rock climber making is way up a narrow ridge/cliff. Please forgive my heavy editing. I just thought that the picture looked cooler this way.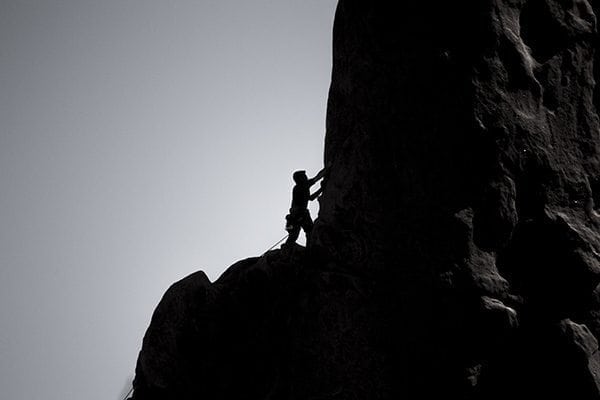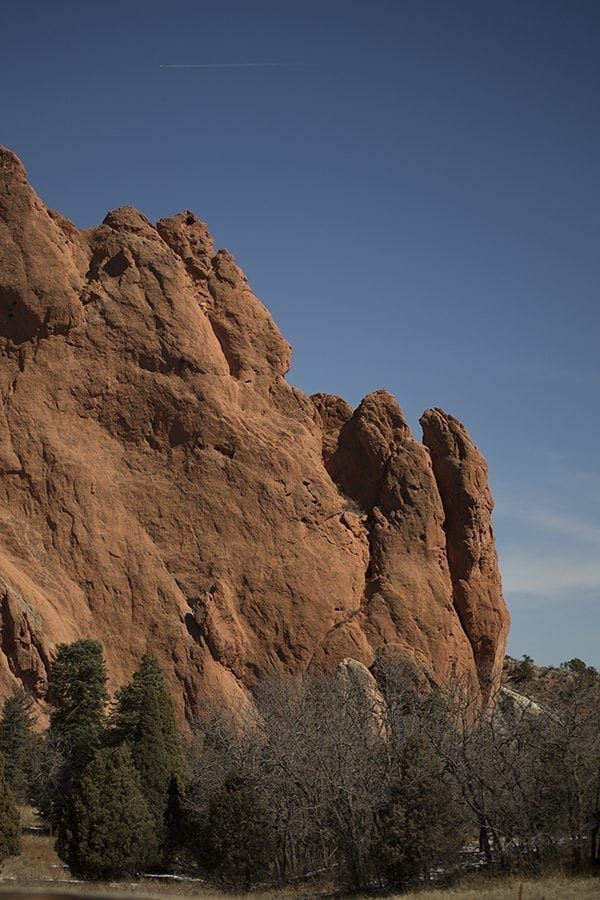 After some walking we drove over to a picnic area and pulled out the grill. We had some hotdogs, potato salad, and some other super veggie salad. We then headed back home while stopping by the Air Force academy to check out their beautiful chapel and campus. I don't know why, but I thought it was funny to watch the guard for the Air Force Academy press the button to have the back door open buy itself so he could check the back of our car. Then he pressed to button to make it close.
The Mitsubishi Outlander was a great road trip car for out short little trip. It was comfortable, easy to drive, got great gas mileage, and it had plenty of storage room. The center console had a place you could plug in a USB charger and little grooves so that the lid didn't pinch your cords and keep the lid propped open. I love little design features like that. Another design feature that I liked was that the car had a slot for your key fob, because you can't leave it in the ignition. It has a button to start the car. Plus, if you forget your key in the slot it will beep outside of the car and the screen in front of the driver will tell you to remove the key from the slot. This car had a nice sun roof, and it had a rear view camera with a little guide to help you know where it is safe to go. The camera makes more feel more comfortable knowing that there isn't some short object, like a child, behind the car that I can't see. Another feature that I liked was that the eco-mode was easy to turn off while I was driving. There were a few times when I was merging onto a highway that I wanted to accelerate more quickly that I was able to turn off the eco-mode. Otherwise, I am glad when the eco-mode tempers my normal tendencies to help me save gas.
I liked how the car handled, and it stopped very quickly. Unfortunately, some terrible driver cut me off while I, for some dumb reason, had Jack's birthday cake on the seat behind me. I had to completely slam on my brakes to avoid hitting this car. (For some reason so many people don't understand the rules behind merging. Sometimes you just have to stop and wait!) Fortunately, the cake didn't flip over on to my new laptop, but it kind of slid from the seat onto the floor. I think if I had been in my other car I would have hit the guy, because I wouldn't have braked fast enough. So, this car potentially saved me from a lot of pain and annoyance. We weren't going that fast so I don't think I would have died.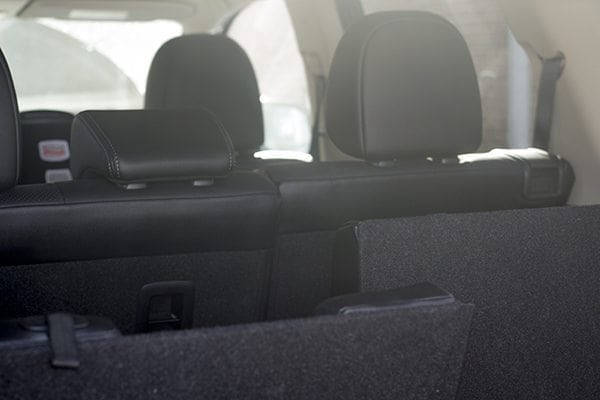 Another feature I should probably mention is the third row of seats. It shown in the little video review we did. I was later told by the person we borrowed the car from that the middle row actually moves forward a little, so the back row can have some leg room. That would be nice it you had some several kids. They could fit in the back. Otherwise, there would be very little leg room for a person to fit into. It is nice to have the option though. Plus, there is an optional AWD setting the I didn't have the need or opportunity to really test.
Here is a little video review we did.
Overall, the Mitsubishi Outlander is good on gas, easy to drive and use, and it is versatile!