Thanks to Drive Shop for allowing us to test drive this vehicle and give our honest opinion on the 2015 Kia Sedona!
Katie and I recently traveled from Denver to Northern Idaho to visit Katie's Grandpa for his 85th birthday. Katie's Grandpa hasn't been able to travel lately while he cares for Katie's Grandma, so we thought it would be nice to visit him. We broke the trip up into two parts and the way there and the way back, but all together the round-trip was about 32 hours of driving. Fortunately, we were able to test drive the 2015 Kia Sedona for this trip, which mad the trip much more comfortable than it would have been otherwise. The Sedona we were able to use had about all of the extra features that I imagine it can have, and we had lots of time to get to know those features.
We had five adults and one child in the van, plus all of the things we would need for a week long trip. The Sedona had deep storage area in the back of the car with a rear door that opens automatically with the push of a button from the front seat of the car, the key fob, or the back door. The side sliding doors were automatic as well with buttons in the similar locations. There were two sunroofs, as well as the side door windows being able to roll down which allowed for lots of airflow when we wanted it. Plus, it is handy when the person in the middle seat is trying to order and pay for six at a drive through window.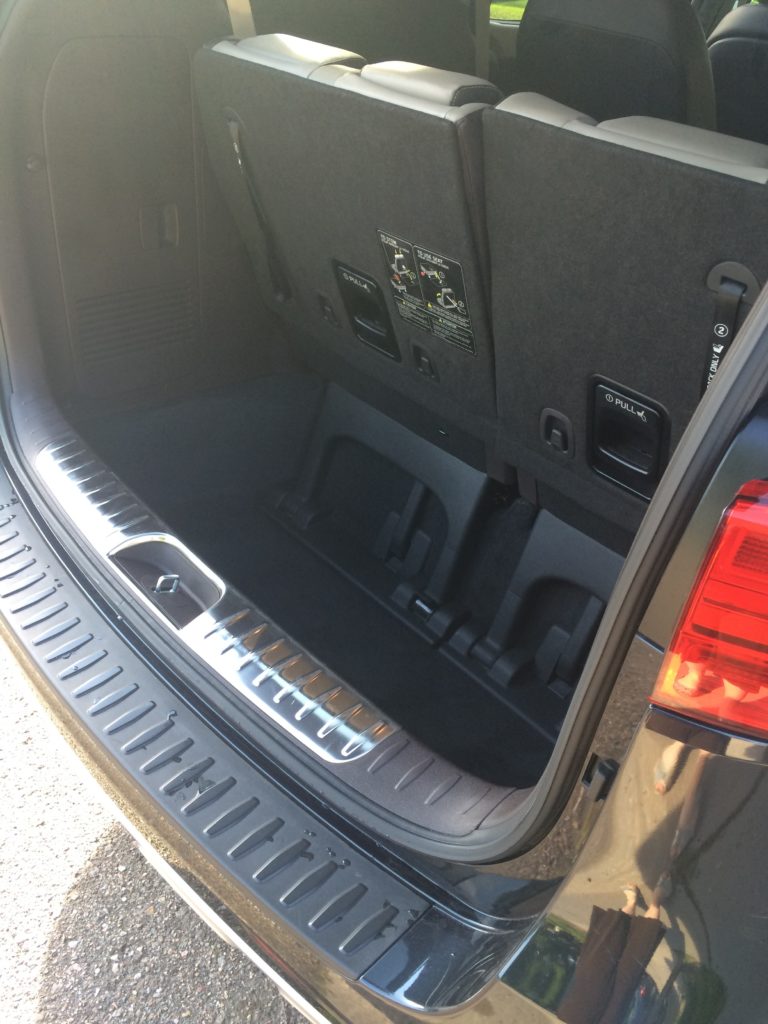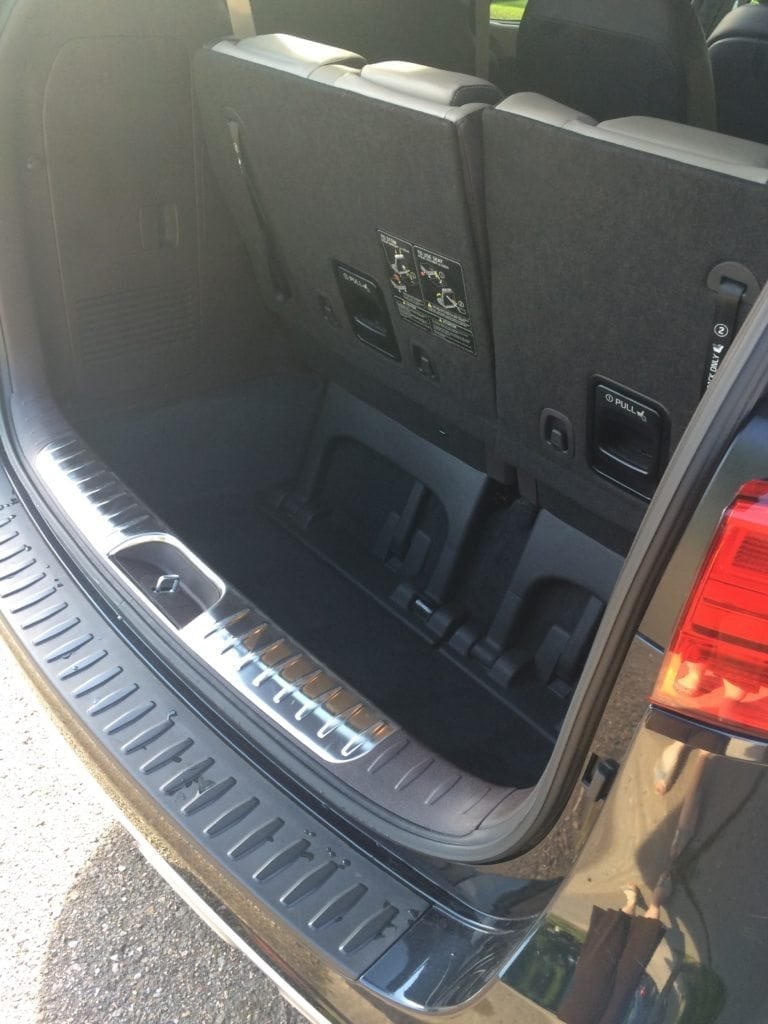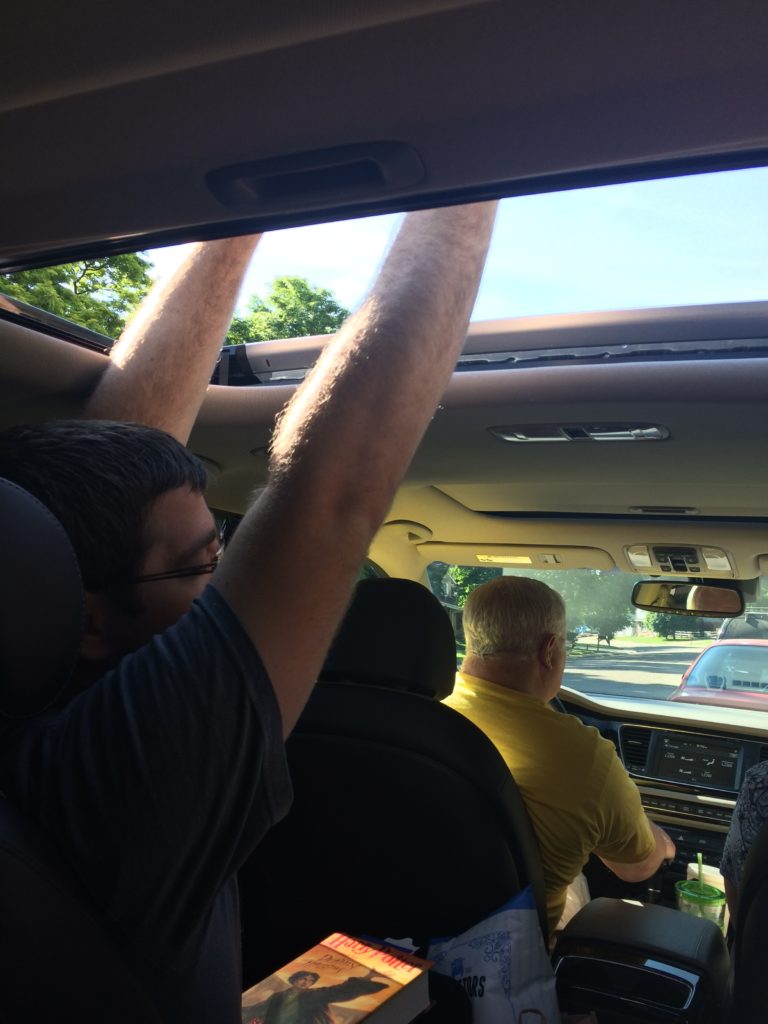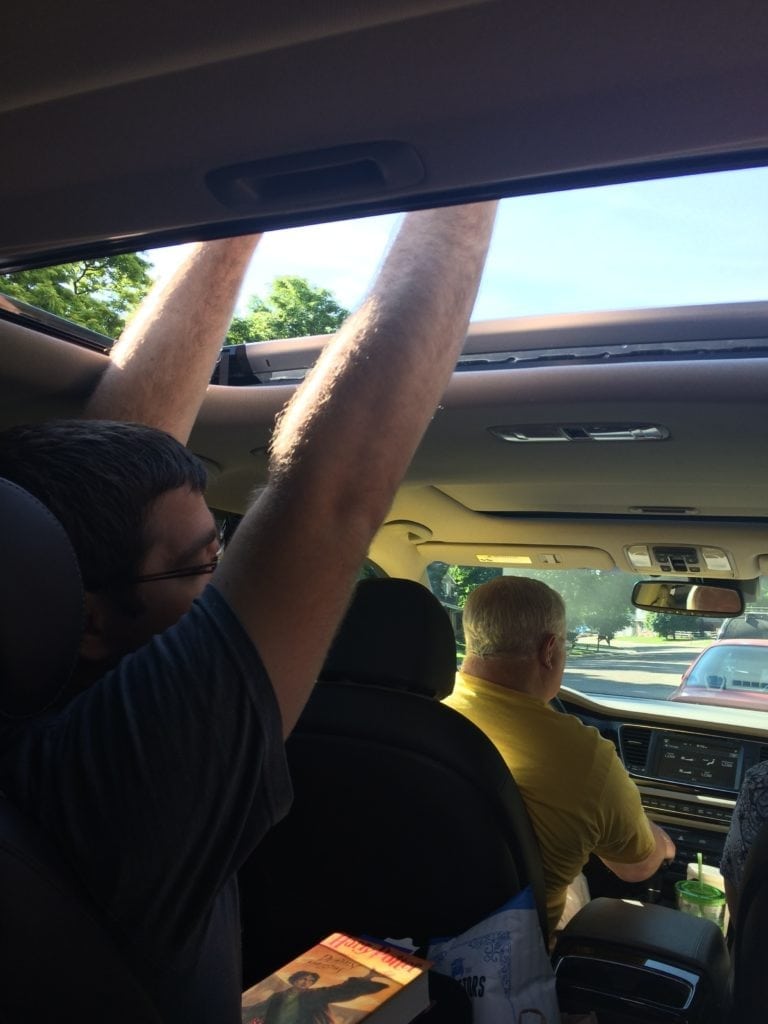 It got up to 104 degrees F in Lewiston while we were there, which made us very grateful for the great climate control features. The drivers seat and the front passengers seats each have their own temperature dial, while there are also buttons by the middle seats to control the rear heating and air conditioning. The front to seats had the real cool heated or cooled seat feature with three level settings for each. Plus, the steering wheel can be heated. We found out that it wasn't a cooling feature when we hit the button by accident and didn't realize until the steering wheel was feeling extra warm. One of the coolest features to me were the sunshades for the middle and back row windows. You just pull them up and hook them to give yourself some more shade. Otherwise, on a long road trip you could end up with a tan on one arm and not the other.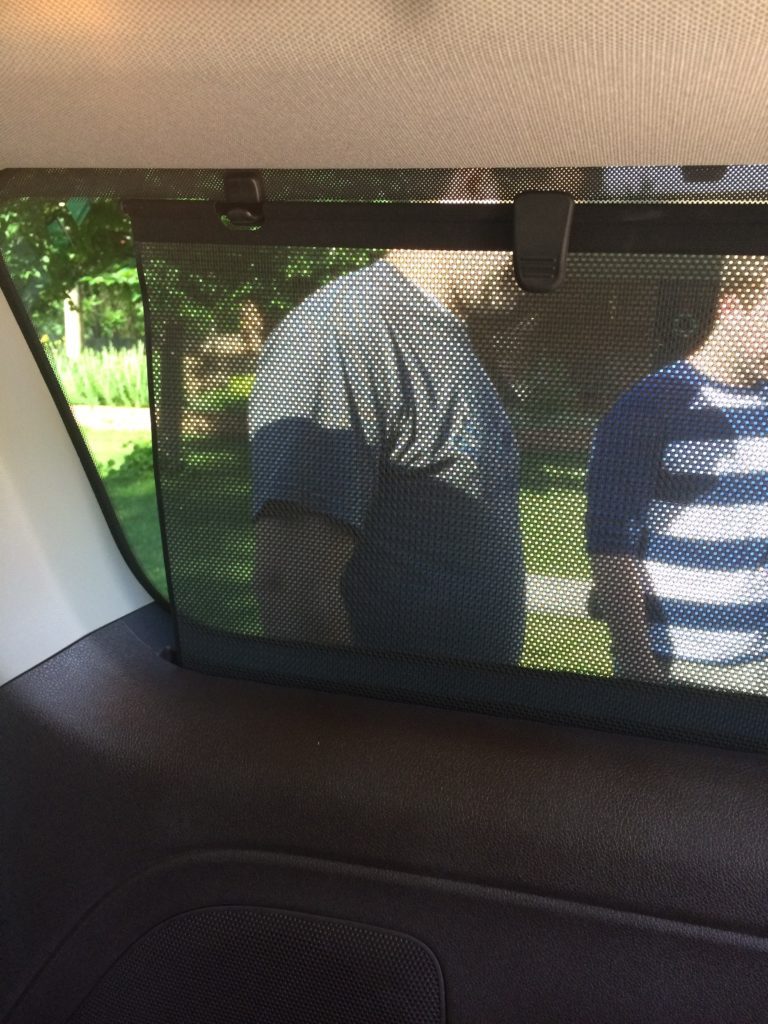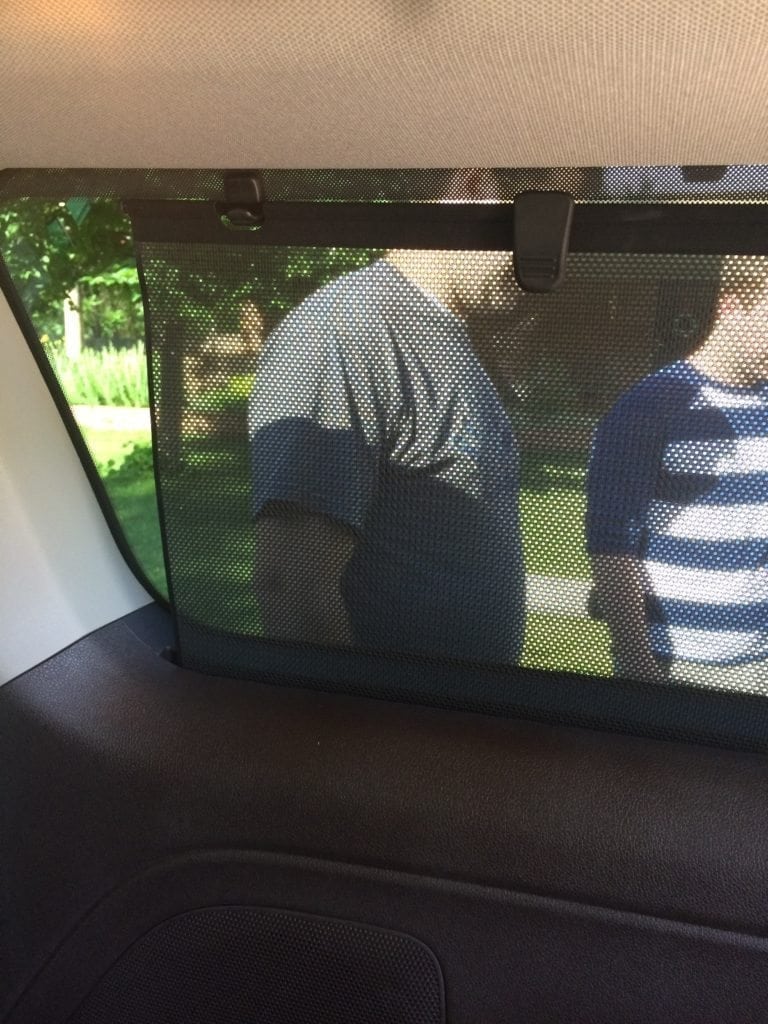 In general, there was lots of room. It would say that the van is relatively wide. It was nice to be able to spread out a little bit during the long road trip. There were a nice amount of cup holder locations. However, most importantly for a modern family, there were several USB and electrical outlets for charging things. You have to press a button to turn the outlets, which I didn't realize the first time I tried using it. It was nice to be able to charge phones, tablets, and laptops during the long road trip. One feature that I haven't seen before that was really nice to have were middle reclining seats with foot rests. They are basically like a recliner that you would have in you house. You can only really fully use them when no one is in the back seat behind you, but it is really nice nonetheless.
The Sedona has a lot of nice technological features. The display in front of the driver had three areas. Two were the traditional dials with the rpm's and mph's . However, between them was a digital screen with lots of different display options that you could easily scroll through with a button on the steering wheel. This might seem strange, but my favorite display was just a digital speed display. I think I like the idea of knowing exactly how fast I was going. Which leads me to what is probably the best new feature that this van had, adaptive cruise control. This saved me from doing so much work while driving. I promise I was still paying attention, but the adaptive cruise control can actually brake to slow you down as you get too close to the car in front of you. It isn't great for aggressive driving, because you can end up just going whatever slow speed the car in front of you is going. However, it you get behind a car going the speed you like, then it is perfect. If they slow down for someone changing lanes or while going up a hill, then the cars adjusts slightly for a second and then speeds back up again with the other car. I let it slow down from about forty to ten MPHs once while a car turned, and I didn't even have to touch the brake myself. One tricky thing is that the cruise control will let if go about one MPH above or below the set cruising speed. I set the cruise control for 85 in and 80 MPH speed limit zone, and I got pulled over by a policeman who said the clocked me at 88 MPH. I'm not sure how that happened, and fortunately he only gave me a warning. However, with the adaptive cruise control and blindspot detector the car did half the work of driving for us. The Sedona did seem to have a great engine. It did well in the Teton National Forest, and it was great for passing cars quickly on windy back country two lane highways. There were a lot of short passing lanes that we needed to use to get around slow cars.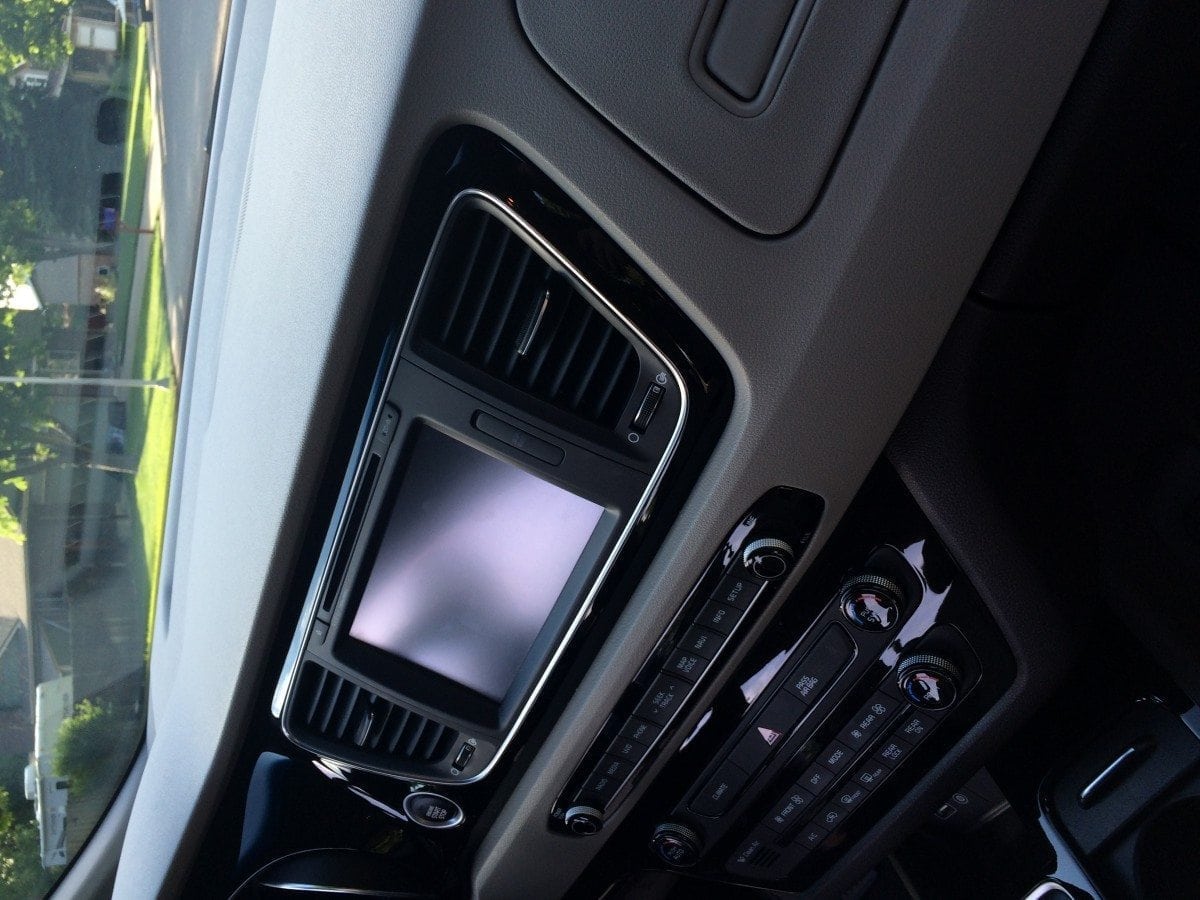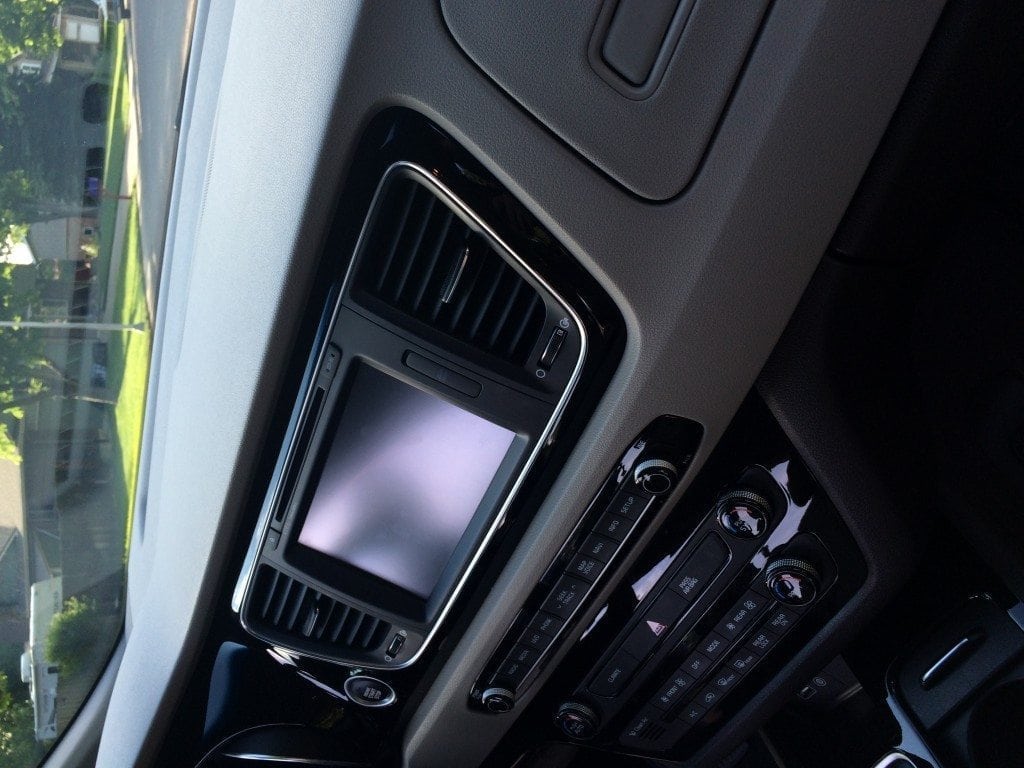 Other nice technology in the car was the satellite radio, on board GPS navigation, steering wheel volume and channel controls for the radio, and Bluetooth connectivity option. The van and the very nice feature of having cameras on all sides, and not just the back. It would give you a 360 degree view of what was around the van, and it would beep when one corner of the van got two close to another car while parking. For those not comfortable with driving a vehicle of this size this could be a big comfort. The side mirrors also fold in when you lock the van, which might be helpful due the Sedona's width. Plus, camera's help you see if there are little kids or pets near the vehicle. Another feature I liked was the the van beeps rather loudly if you accidentally start driving with the emergency brake on. I forgot that my father-in-law always uses the emergency brake when we switched as drivers, and it started beeping at me. The last feature I'll mention is a wide angle mirror that kind of folds up into the ceiling of the van that is located between the front two seats. It lets you see what the people are doing behind you, so if you are parent trying to figure out what the mayhem behind you is you don't have to turn around.
Basically, the Kia Sedona was a great road trip vehicle. It was spacious and comfortable. It made driving easier and safer. There isn't really more you could expect from a family sized van.