At the beginning of January, we had the opportunity to review another car — this time, it was the 2014 Mazda 6. Below is our video review, and below that, are some more specific details.
I don't have a lot of experience with Mazdas, so I was curious how it would compare to the Kia Cadenza we had previously reviewed. Both seemed like rather luxurious cars to me with similar features.
First off, I was immediately impressed with how sleek the inside of the vehicle was. Black leather seats (with a red outline)
Aesthetics:
First off, this is a beautiful car. Everything about it is so pristine and crisp. I mean, check out these beautiful, leather seats: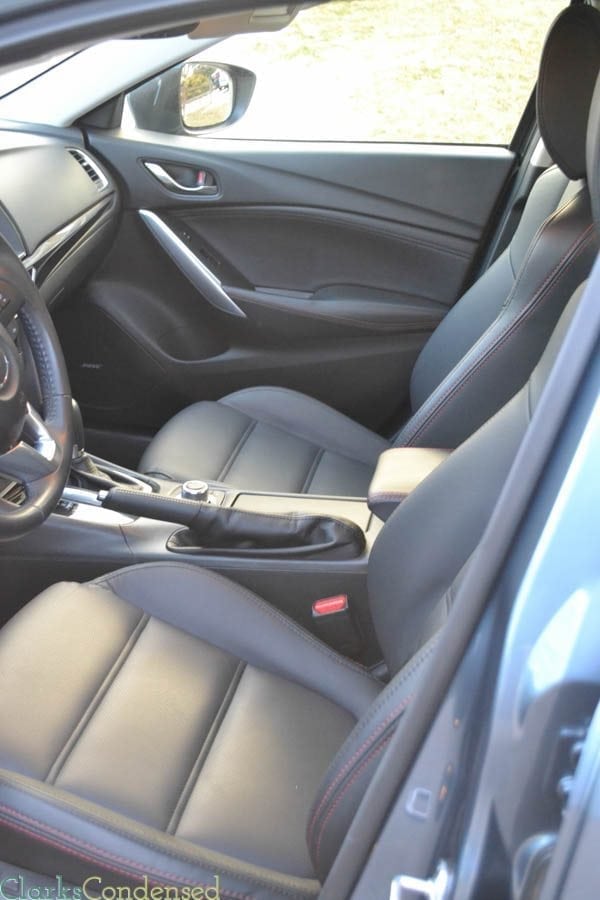 I'm a very visual person, so I loved just how…pretty this car looked like, on the inside and out. I felt like everything was designed very meticulously, and all the details had a lot of through put into them.
Comfort and Storage:
The seats were extremely comfortable and soft, and it was very spacious. I felt like we were easily able to put our car seat in the back, without giving up space in the front. I was a huge fan of how big the trunk was: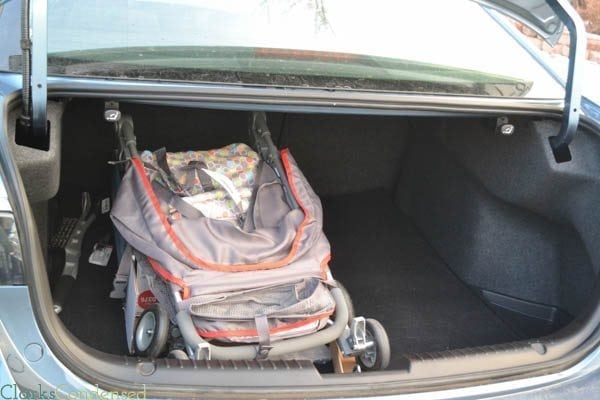 As you can see, it's very deep. For anyone with kids, or more than a few people in your family, you know that this is a must, especially when traveling. Whenever we go on vacation, we always have to end up taking out our stroller, but I don't think that would have to happen with this big of a trunk.
Something else we really liked was how there was the ability to make settings for the seats — so, I could set the seat to my height and length preference, and when I get in the car, I just press the button and it automatically adjusts. Since Forrest and I very different heights, this is definitely nice.
Driving: 
The car drove pretty well. I'm not sure if it was as smooth of some of our other cars, but overall, it was really nice. I felt like it had a great turning radius, and I definitely enjoyed driving it.
Technology:
I'm guessing this is just standard for most newer cars, but it came equipped with a built-in GPS, a back-up camera, blind spot detector, and Sirius radio. We had a lot of problems with the GPS though — it kept thinking we were places that we weren't, and it wouldn't pull up addresses. However, I think that's more of a glitch with the GPS system rather than the car.
It has surround-sound, which makes for a very nice audio experience in the car. I'm not sure if I've mentioned this before, but our car that we currently drive has terrible sound, and if we go over a bump, the sound totally cuts out. Not exactly high class living there.
I really liked how the center panel had all the controls for the radio. This definitely makes it easier to control the radio without messing around with the actual player, or even on the steering wheel.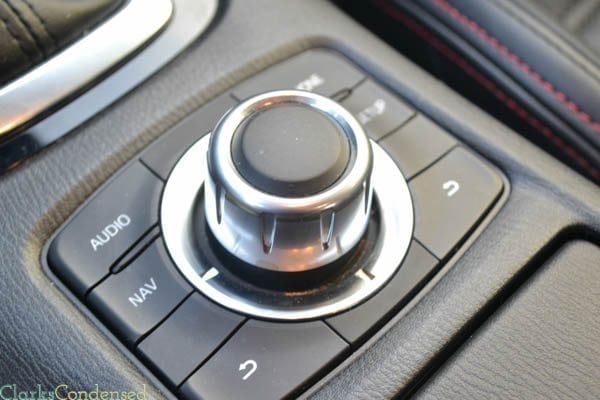 As I've loved with the other cars, I like the back-up camera and the blind spot detector — just makes me feel like a safer driver!
Overall, I really enjoyed this car. I felt like it was more of a family car than the Kia Cadenza, and that it could easily be a nice car for a small family, a commuter, or even just a single person. I really liked how sleek it was, though I'm not sure if sleek is the image I'm really looking for right now!
For more information on specifications for the 2014 Mazda 6, check out this page.