Disclosure: Comcast Cable Communications Management, LLC, through its contractor, Mom Central Consulting, provided a promotional item as a thank you to the blogger who made this post for participating in this campaign.  The opinions and experiences expressed in this post are solely the bloggers opinions, based on the blogger's experiences and do not reflect any positions or opinions of Comcast Communications Management, LLC
So, I know we've talked about how we are cable and satellite free, but I have to admit, I have enjoyed using my parent's cable while we've been with them this summer.  I mean, it's been fun being able to watch my favorite shows in real time every now and then. However, it is seriously so hard to turn on the TV nowadays and be able to find a television show that isn't filled with profane, vulgar, and just plain inappropriate material. Even though Jack isn't even two years old yet, I still just want to cover his ears (and eyes) with some of the things I've seen on the TV this summer.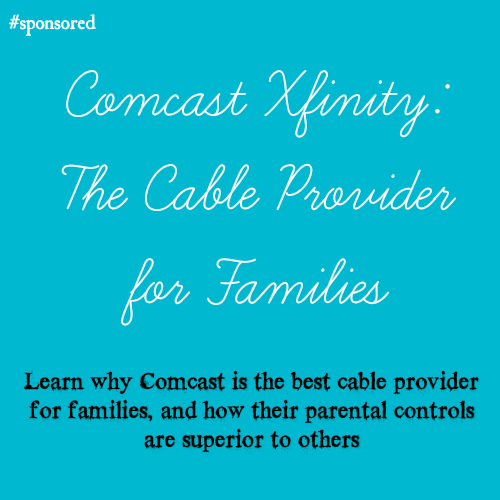 Luckily, with Comcast Xfinity's "Summer of Kids", I can easily put something on the television and not worry about something sketchy popping up. They've created a section of On Demand shows that are specifically geared to children, and they can be viewed on your television, smart phone, or tablet. All these shows are suitable for children, and you can easily find what you want. Personally, I love the regular On Demand function anyways, but the fact that you can find all the kid's shows together is even better. Especially because I really hate some of the commercials and ads they have in the regular On Demand section.
For us, we love Super Why. And when I say we, I mean Jack and I both do. I don't know why, but I really enjoy watching the show with him. And Jack seriously has learned so much from it — he's even starting to learn the alphabet. I was thrilled to see that Comcast Xfinity had it as one of the options. In addition, they have other fun Sprout shows available, which is perfect for Jack's age. I'm not a big fan of kid shows that have no point behind them, or don't teach the kids any valuable skills, and I think Sprout shows does a good job of this. They have things for kids of all ages — Disney, Nickelodeon, etc.
I don't now about you, but road trips or plane rides can be very long with kids, and with the Xfinity App, you can take all these great kid shows along with you. Don't have an Internet connection? No problem! Just follow the instructions here, and you can download all the shows you want before you leave. I wish I would have known about this before we flew to North Carolina — the Internet on the plane wouldn't stream Netflix, so my plan to keep Jack entertained was thwarted.
And finally, one of the great features of Xfinity TV is their parental controls. Obviously, you aren't always going to be there to monitor every show your child watches, but with their parental controls, it makes it a little easy. Using Common Sense Media, parents can see ratings of shows, using a system based on child development guidelines. When I heard that, I thought that was awesome. Because really, I feel like some rating systems are so messed up, but I love that Xfinity uses a rating system specifically designed for keeping our kids safe. These parental controls are available both on mobile devices and televisions. By going to Xfinity.com/parents, you can better manage what your kids see, and find a lot of valuable information on keeping your kids safe!
Overall, I think if you are going to have cable or satellite, and you have a family, I definitely think Xfinity is the most family-friendly. I've had experiences with both Xfinity and DirectTv, and I definitely prefer Xfinity — especially because of all the awesome On Demand options for kids and families.