I shopped savvy using Walmart Saving Catcher, as part of a sponsored post for Crowdtap #WMTSavingsCatcher.
I've talked before about how I'm a lazy couponer. After talking with my sister-in-law, Charbel, who is an amazing couponer, I was determined to become better at it. That was over a month ago.
Have I gotten better at it? Well, if you count redeeming some coupons I got in the mail for free products, then sure. But if you are talking about cutting coupons, downloading coupons, or making any effort whatsoever, then probably not. Beyond using a few awesome cashback tools, I really haven't done anything.
Until right now. Have you heard about the new Walmart Saving's Catcher tool? It is pretty much the coolest tool out there. And I promise, I'm not just saying that. It is the ultimate tool for someone like me who just doesn't have the time or patience to coupon. Basically, it takes all the work out of couponing, but you reap the benefits. I've shared various articles in the past on saving and making money with your smart phone and saving money online, so whenever I hear about another way to do that, I figure it's worth writing a post about.
So what is Walmart Saving's Catcher? Well, it's pretty simple. Basically, all you do is take your receipt number and either scan it using the Walmart App, or input the code online. From there, Walmart will analyze your receipt and compare the products you bought to the current prices at other stores. If they find a store that has a lower advertised price, they will take the difference and add it to an e-gift card that you can use in store.
In case that was confusing, let me show you a few pictures on how to use it (this is using the mobile app — if you don't have a mobile app, it's super easy to do online, as well.)
First, download the Walmart app and navigate to the "Saving's Catcher" option. It will ask you to scan your receipt's barcode, which should be at the bottom. I had issues getting it to read my barcode though, so I ended up manually entering it.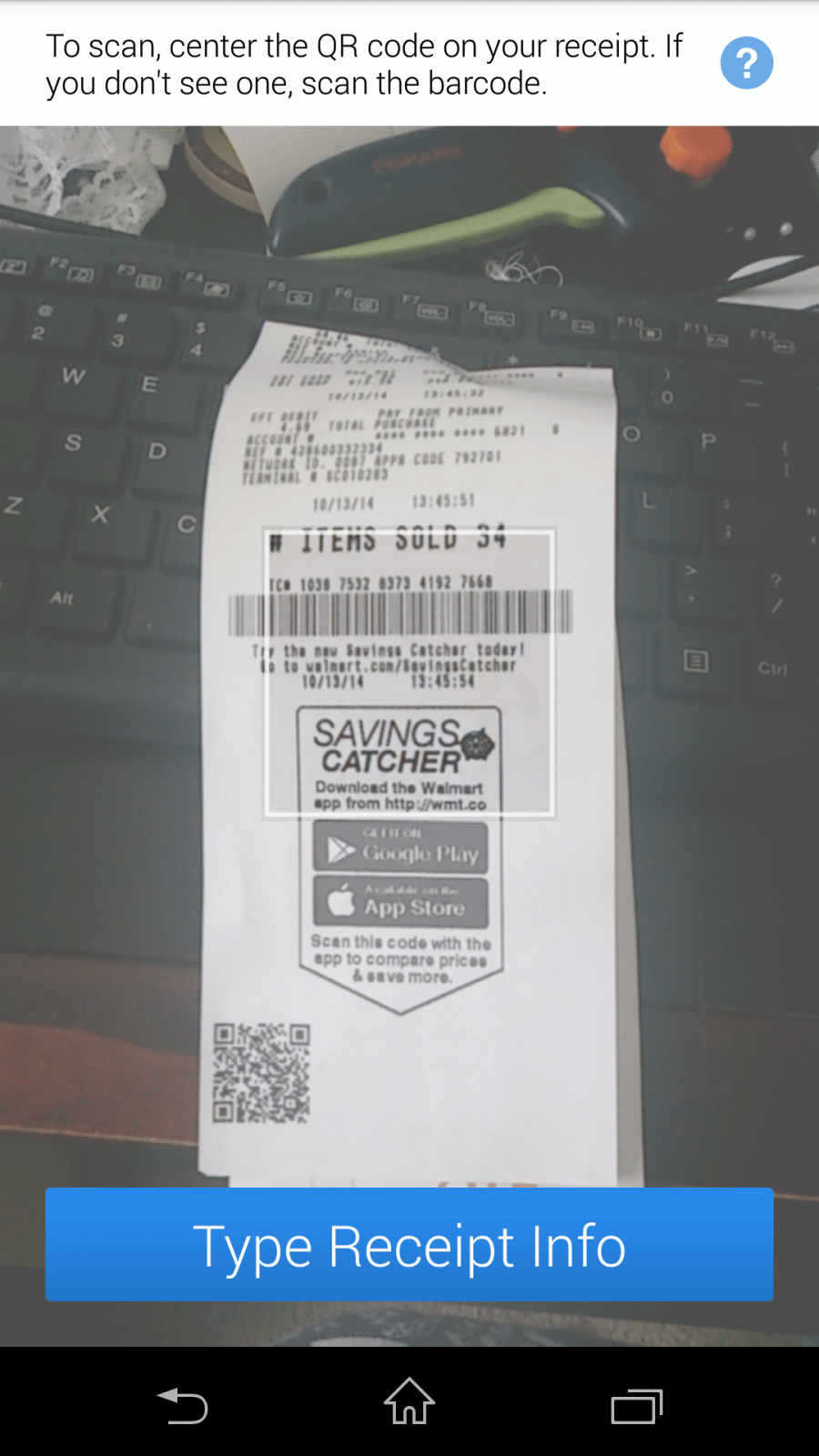 After you submit your receipt, this screen will pop up, saying how many local competitors there are, and where those stores are located. These will be the stores it will analyze when seeing if they are offering any other better prices.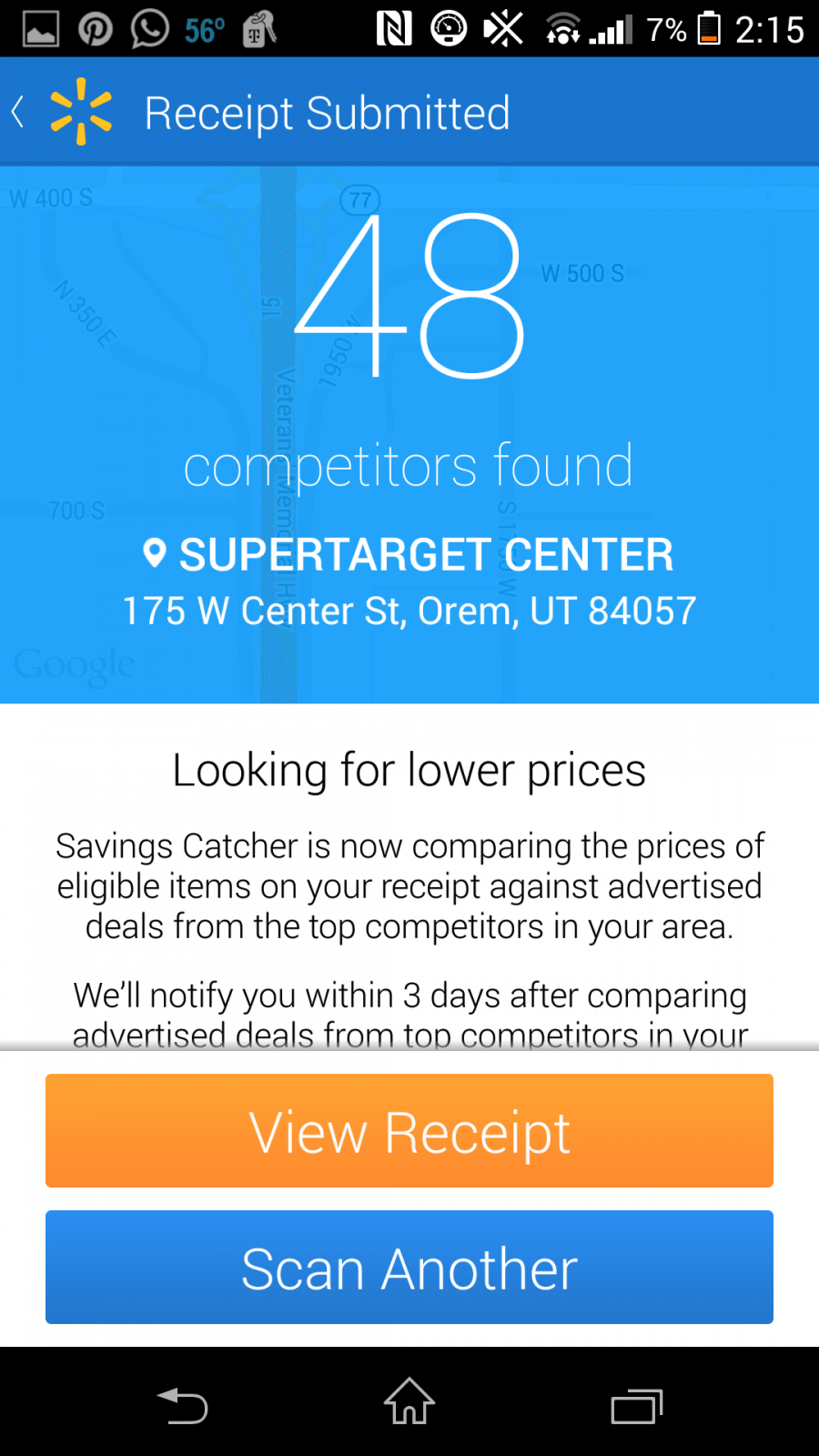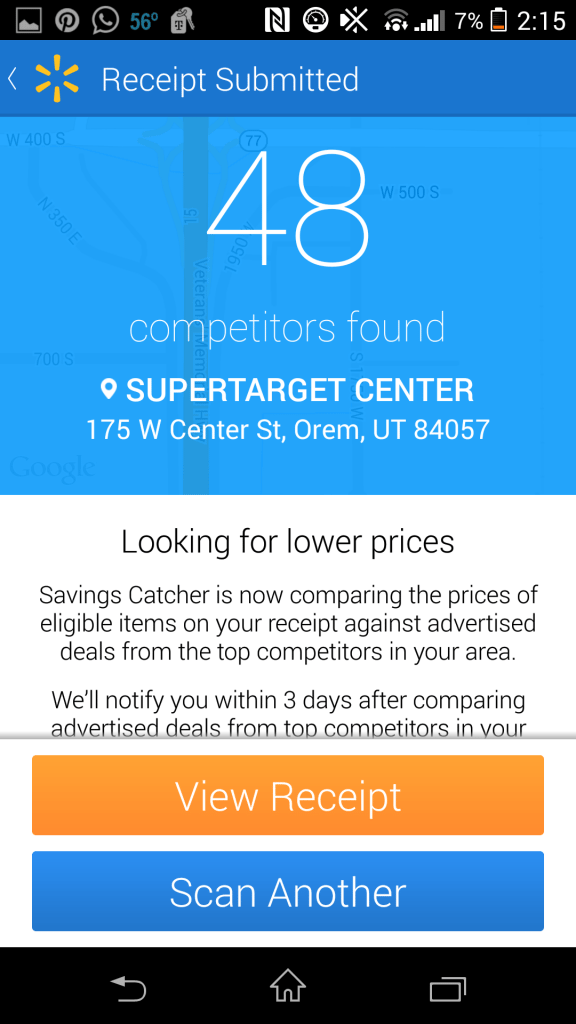 Next, it will show you the details of your receipt — what types of items you bought, prices, etc.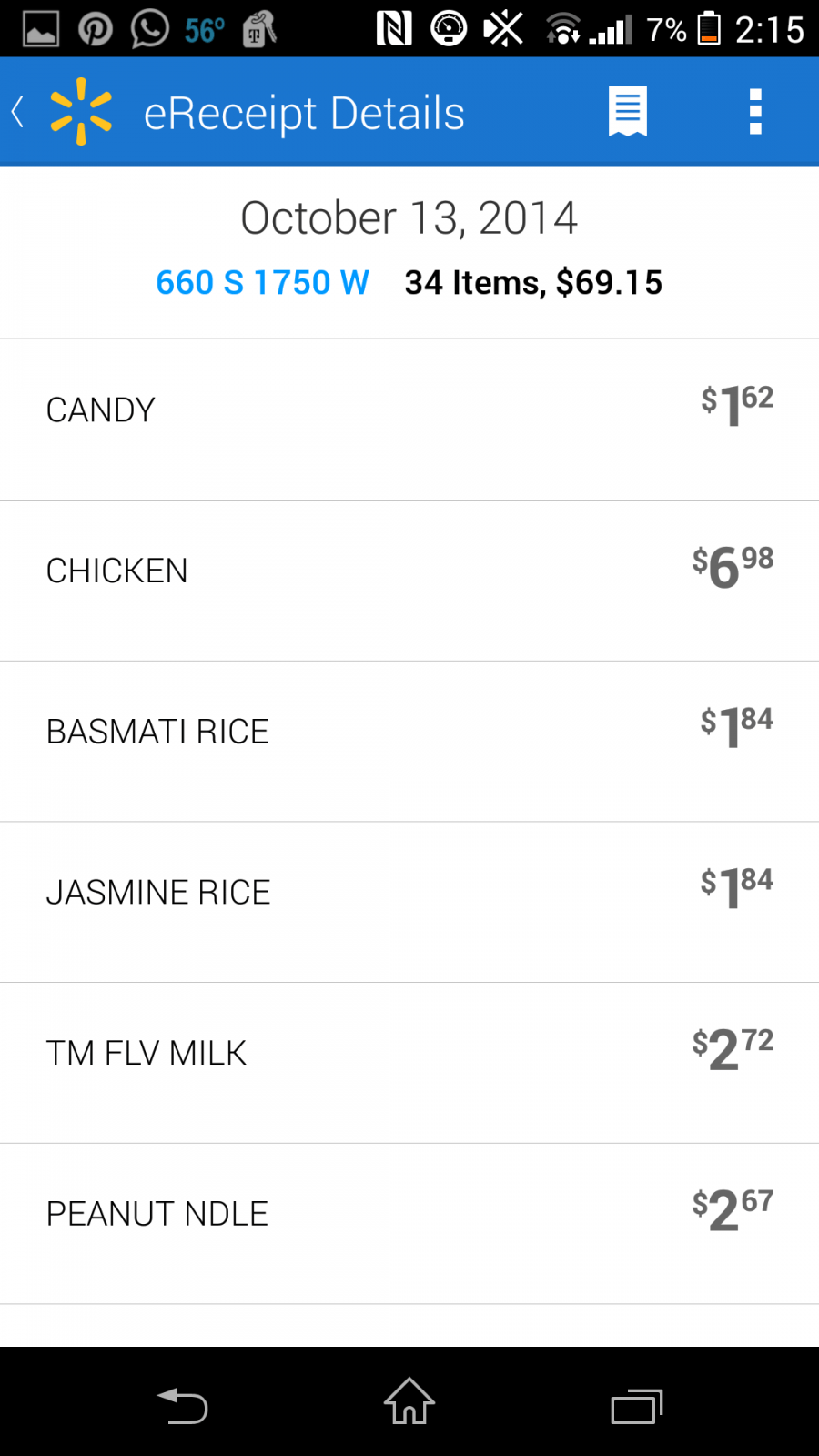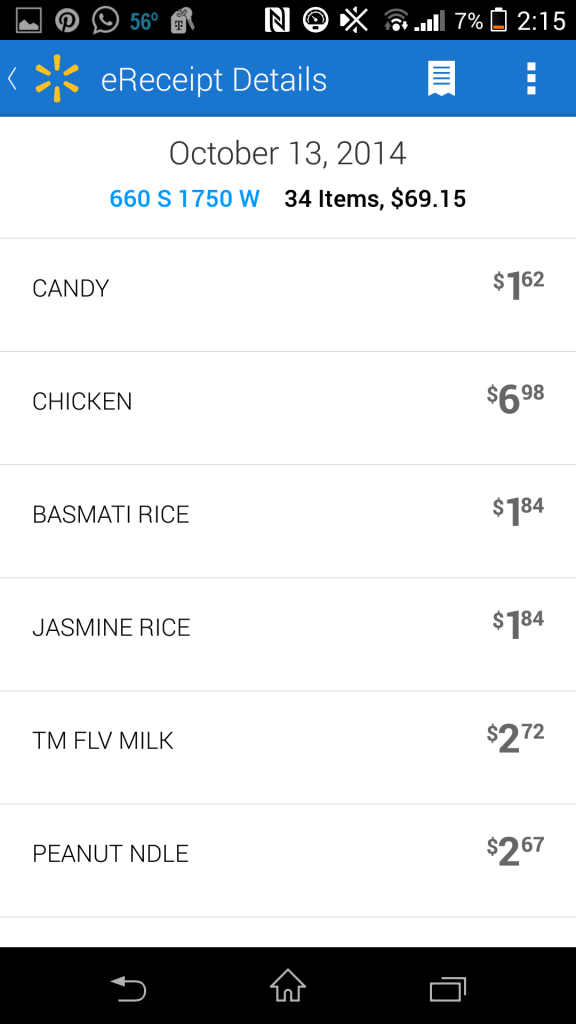 Within about three days, you will be notified if any lower prices were found. If they were, it will be added to an eGiftcard!
The process is very similar for the website as well.
As you can see, this can really be a big game changer for people. For me, it's something that will help me save money without even trying. If you try it, be sure to let me know what you think!