If you are on Pinterest or Instagram you probably know this by now — it's time for school to start again. For the first time since I started Kindergarten, I'm not going back to school, which feels so weird, but awesome at the same time.
This week, I want to focus on those returning (or going for the first time) to college! Obviously, that is the area of schooling I have most recently been involved with, so it's what I know best! I plan to share some tips for quick and easy meals for students, student discounts, a guide to BYU for Freshman, and much more. But today, I want to revisit Walmart Family Mobile, a great and cheap wireless plan that I talked about a few weeks ago, and why I think it is the most affordable cell phone plan for students.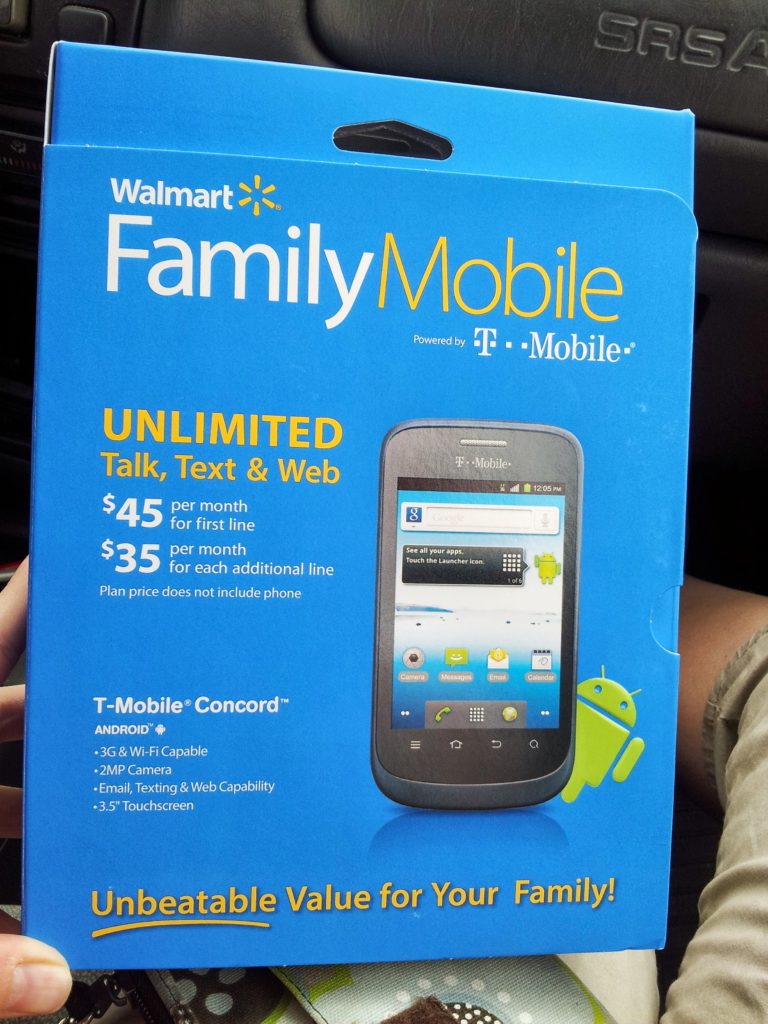 When I started college, it was right when almost everybody was starting to have a cell phone. The land lines built into my dorm apartment virtually went unused. However, it was also right before smart phones because the big things. I always felt like I was ahead of the game when it come to phones, and I actually did have a smart phone, but most people I knew still had a basic flip phone. I actually had more than one during my Freshman year — the day I got a brand new one, I went on a hike, and, being the easily-distracted person I am, I sat down on a rock, heard a crack, and when I looked down at my phone, it was completely cracked. I was so mad.
ANWAYS, back to the point. It seems like now, most people have a cell phone by the time they are 12. But if you are a student in college looking for an affordable and flexible plan, or you are sending your child off to college for the first time, and they don't have a cell phone yet, I would definitely look into Walmart Mobile. It's really one of the best wireless plans out there, especially for anyone that's on a budget.
If you are a parent planning to pay for your child's cell phone bill while they are in college, Walmart Family Mobile makes it easy to give them unlimited minutes, text, and data, and not have to worry about overages. That way, they have no excuse not to call (or even send a text) home every once in awhile. And, they can text that cute boy or girl in their Biology 100 class all they want (though, that might be a reason not to give them a cell phone!)
Or you might be like me and have always had to pay for your own cell phone, it is a super affordable way to have a phone! The unlimited plans less than $40 a month, and if you don't want unlimited everything, it is even cheaper. Plus, if you find that one month your finances are a bit tight, you can just cancel your plan for the time being, or downgrade to a lower one.
Walmart Family Mobile also offers affordable smart phones, such as the Concord and MyTouch devices, and their prices are rolled back, to make them even more wallet friendly. It is also super easy to manage your phone with online account management and information easily accessible at your finger tips.
#cbias #FamilyMobileSaves