Walgreens is a one-stop-shop for all your healthcare needs, and is incredible convenient for managing prescriptions with their pharmacy chat, prescription reminders, and much, much more!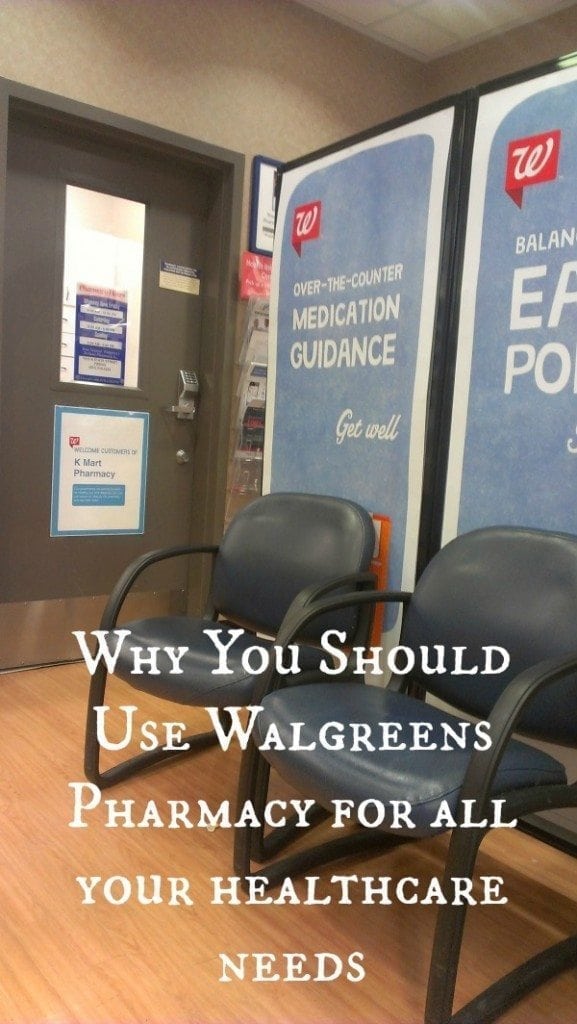 I make no attempt to hide on this blog the health problems that I have, or the struggles we've had trying to figure them out, along with Jack's. Maybe I shouldn't be so candid sometimes, but it is what it is. When you are in pain about 85% of the time, it's just one of those things that comes up when I write. I don't write that to make you feel bad for me (really, don't) but just to be honest. Most of the time, I feel pretty miserable.
Some days, I just want to give up on the, what seems like, never-ending journey to figure out what's going on…because really, it's frustrating! Tons of doctor's appointments, countless medicines, and even some rather un-fun medical procedures, with no real resolve? It starts to wear on a person! I mean, this is what my bathroom counter looks like right now (this doesn't even include Jack's medicines):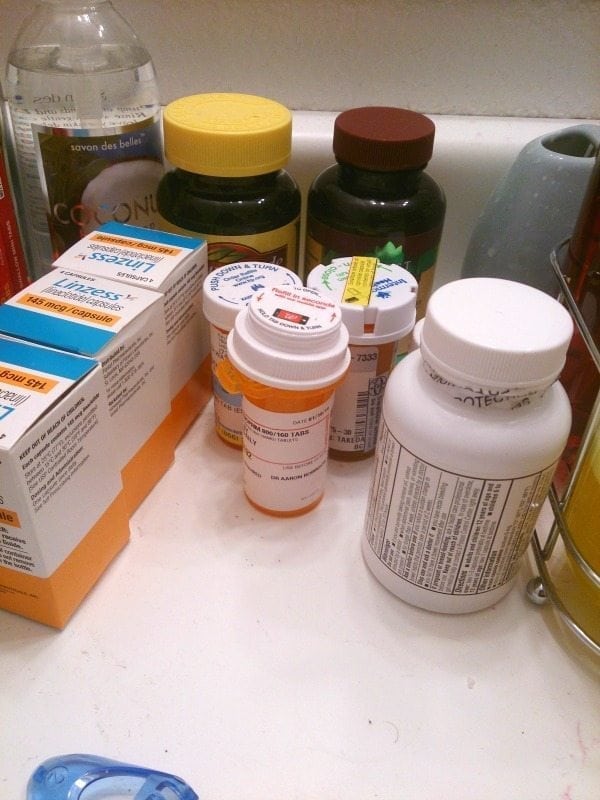 However, you want to know what makes it all worth it?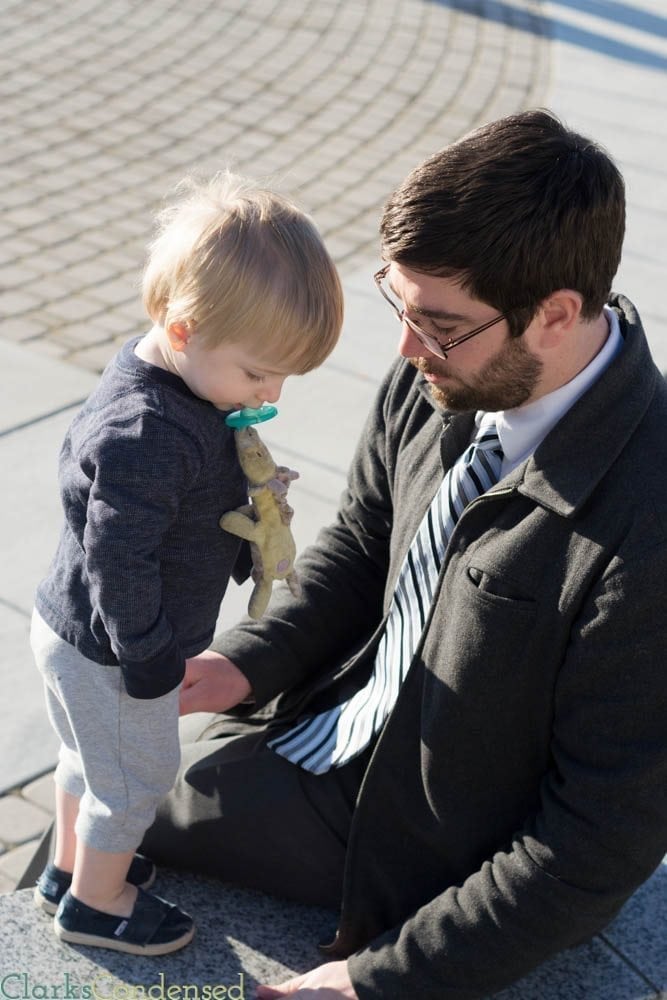 These two. I want to be healthier, and have more energy, so I can be a better mom and wife. I want to be able to keep up with Jack…which can be hard at times, because he is always on the go!
And when it comes to Jack, I want to figure out everything with him, so he can live a happy, healthy life, and not feel limited because he feels sick.
So, onward I go! Which often means trying out random medicines to figure out which one will make me feel better. It seems like we are filling a new prescription every other week (and not just for the chronic problems — Jack is always getting some kind of cough, or pink eye, or ear infection, that requires a prescription), and through that, I've definitely found my preference for pharmacies. The one at the top of my list is definitely Walgreens.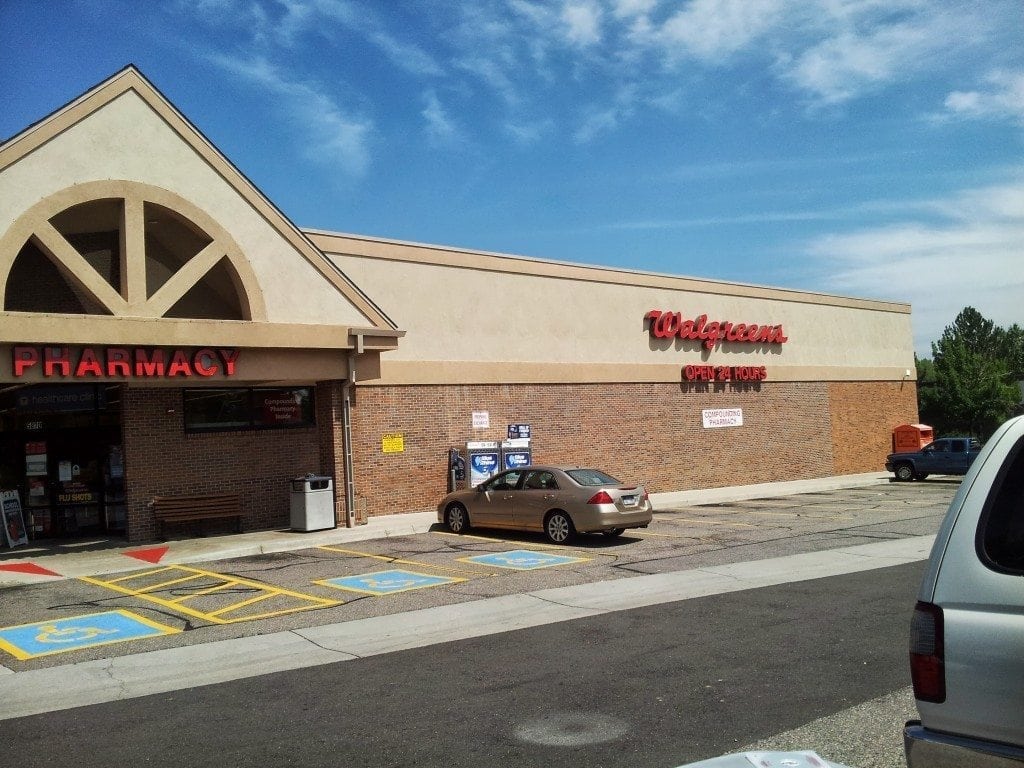 Why? Well, a huge reason is because there are Walgreens everywhere. If I need to refill or fill a prescription and we're out of town, any Walgreens can pull up our information, which just makes life easier. Walgreens is open all hours, which is nice for those middle-of-the-night visits to the doctor!
But I'm guessing most of you know those perks of filling prescriptions at Walgreens. But there are some even better reasons why getting your prescriptions filled at Walgreens is even more convenient, that you may not know about (or really thought about!)
Another thing I like about Walgreens is that they have a drive through. You can easily drop off, or pick up, your prescription that way. And even if the drive through isn't your thing and you just want to wait inside…you can get some other shopping done. They obviously aren't a full service grocery store, but they have a good amount of products available for purchase. Sometimes, I'll just wait at the pharmacy, and Forrest and Jack will go to the toy aisle. It's a win-win all around!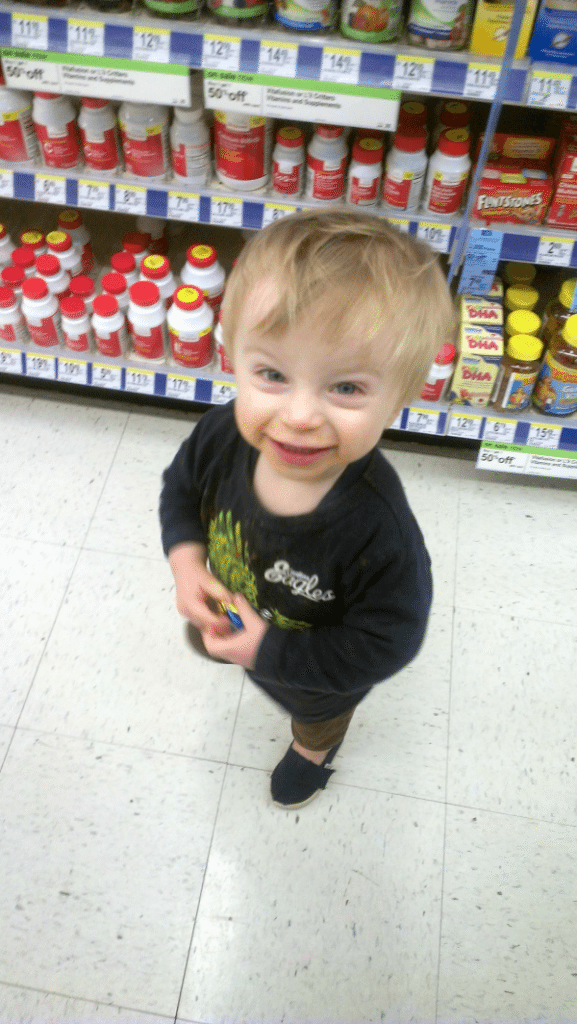 Do you use Walgreens to fill your prescriptions? Why or why not?
#WalgreensRX #Cbias #Shop