Grab this 25% off OshKosh coupon to apply toward purchases made at OshKosh. They have some awesome sales going on right now!
I participated in an Influencer Activation on behalf of Influence Central for OshKosh B'Gosh. I received a promotional item to thank me for my participation.
One of the stores I love buying Jack clothes from the most is OshKosh B'Gosh. Every item of clothing we have purchased there has been reasonably priced and stands up to lots of rough housing and play. We go there a few times a year to stock up on different items for the coming months, especially when they are having awesome sales.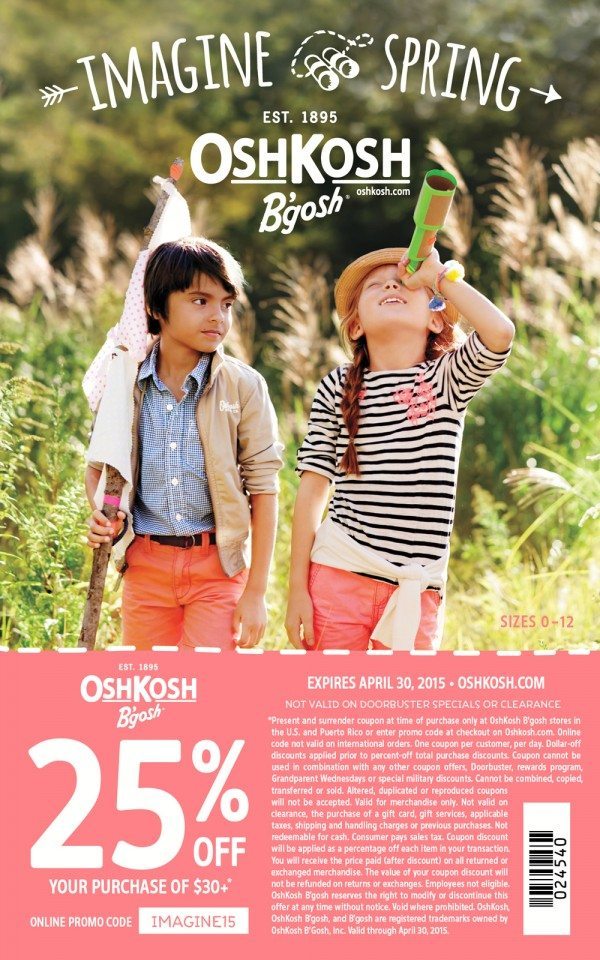 We recently drove out to the Outlets in Castle Rock to visit their OshKosh store. It was a little bit of a drive, but it was well worth it when I realized all the great sales that were going on — especially with the help of our 25% off coupon. The thing that I love about their coupons is that they typically just exclude clearance items – not necessarily the sales they have going on. I also am always so impressed with the staff at OshKosh. They are very knowledgable and willing to help us. Plus there's a huge variety of clothing to pick from – from the classic OshKosh overalls to trendy and fun tshirts and shorts.
Jack's getting old enough to have an opinion in what he wears, so we thought it would be fun to let him pick out some of his own outfits. While he was sad that he couldn't find anything with an airplane on it, he was super excited to stumble upon a red monster truck shirt! We also bought him some new mesh shorts, because he is starting soccer soon and none of his mesh shorts from last summer fit. He insisted on wearing the outfit the next day.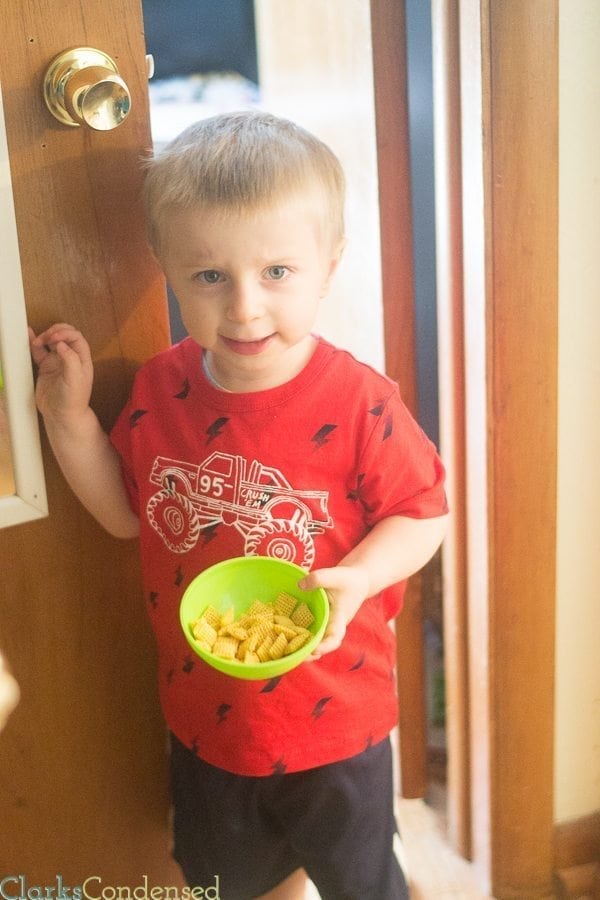 Part of letting Jack have some control of what we bought meant that I had to accept he might choose something I didn't love. We needed to get him some new sandals, and since he's obsessed with the color orange recently, he instantly gravitated toward these: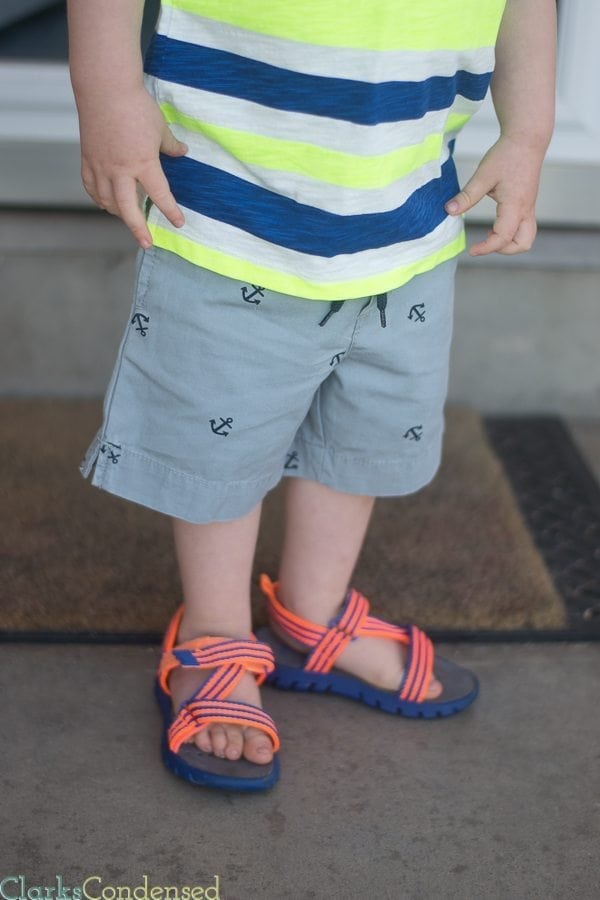 Are they what I would have chosen? Definitely not. But he loved them. And so far, they've worked really well. He can put them on himself, they are sturdy, and we certainly don't lose them!
Since Spring has definitely arrived, I picked up some more warm-weather clothes, including this fun shirt and shorts. I think he looks adorable in them, and he's loved wearing clothes that aren't as warm. When he first put the shorts on he said, "Mommy, I can see my legs!"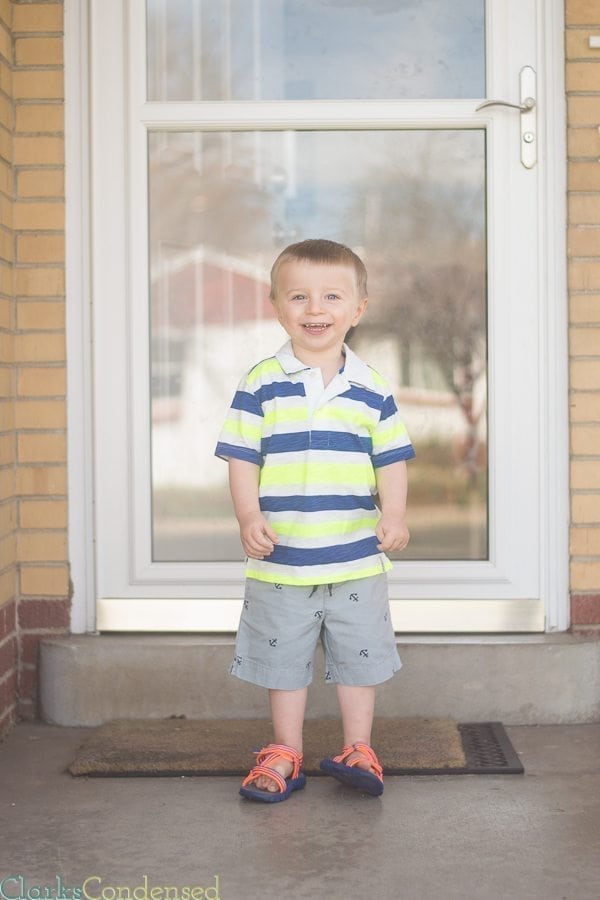 Even though it's getting warmer, we still have some cooler days ahead, so we couldn't help but buy this cute jacket that was discounted for about $10. Jack thought it was really cool, and he loves wearing it whenever we go out.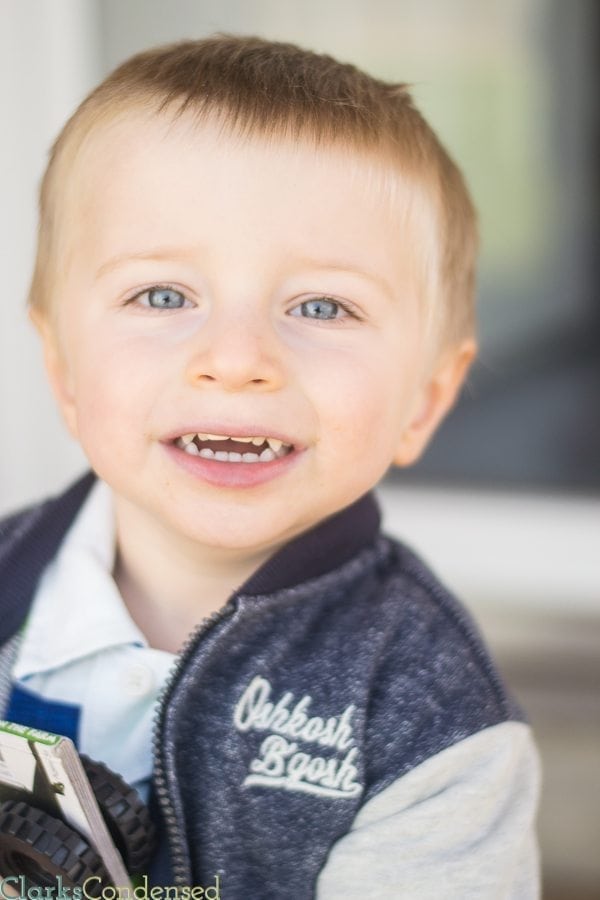 In addition to these items, we got him a new swim suit and rash guard for the summer, some more short sleeve shirts, a couple pairs of pants, and a few other items. Our total cost was under $125, which was awesome for all the items we got. They had lots of $5 shirts and $10 pants. It really was the perfect time to stock up. We also got several bonus bucks coupons to go toward our next purchase, which was great.
Be sure to check out their website or hop on over to your local store to see if you can find some good deals. Don't forget to print off the 25% off coupon to maximize your savings even more.