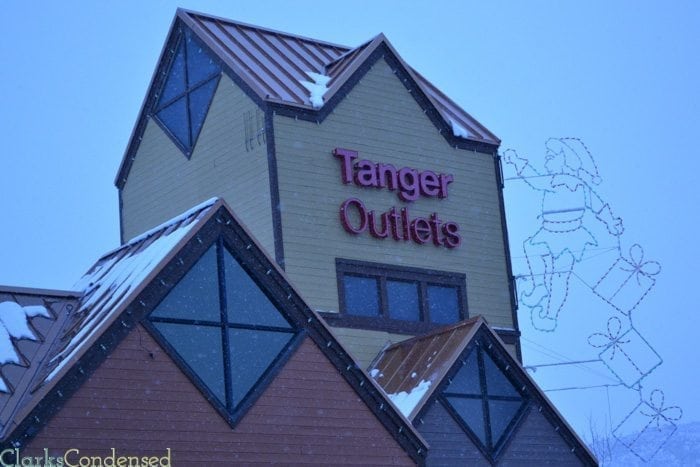 I participated in an Influencer Program on behalf of Mom Central Consulting for OshKosh B'gosh. I received a gift card to facilitate my shopping trip and to thank me for participating
What do you think of when you hear the name OshKosh B'Gosh? I know my mind immediately goes to overalls. Jack owned a pair or two when he was younger, but I never made a point to shop at OshKosh. It's not that I didn't like the clothes (his overalls were adorable) but it just didn't jump out at me as a place that would be in my budget.
Well, it was a mistake not to shop there until now! When we were in Park City last week, we decided to check out the Tanger Outlets. I had heard about them over the years since I've lived in Utah, but never made the trek up to Park City. And it was probably a good thing I never did…because I would have been more broke in college than I already was — everything is on sale.  Anyways, we decided to check out OshKosh B'gosh while we were there. This was actually the first time I'd been in an OshKosh B'gosh store since I was a child.
As soon as we walked in, we were instantly greeted by some of the nicest employees ever. To be honest, almost everyone in Park City that we encountered was very courteous, kind, and willing to help. I think Jack was overwhelmed a little bit, but was quickly enamored by the large display of gloves and hats at the front of the store. He even nicely posed with the shopping bag for five seconds (which he promptly threw on the ground right after this picture.)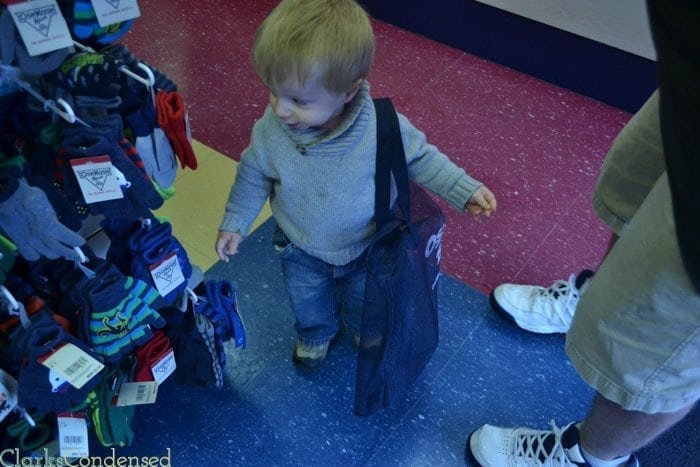 I'll admit, I was a bit worried about going to OshKosh. For some reason, I was under the impression that this was one of those stores — you know, the ones where a pair of socks is $30. I was pleasantly surprised to see that everything in the store was on sale. Sure, some of the items started out at $30, but after you realized that pretty much everything was 40-60 percent off…Everything was a whole lot more affordable! When I was talking to one of the friendly workers, she informed me that everything was always on sale. That's definitely my kind of store.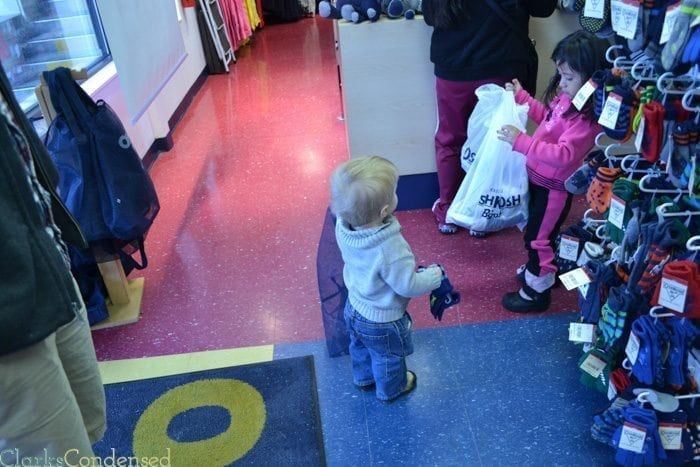 I had so much fun looking through all of the clothes — everything was SO cute, and exactly the style of clothes Jack always wears. We first stopped at the pajama section, which was something Jack desperately needed. Of course, he went straight for these jammies that had cars on them — his favorite thing ever. He was thrilled when I let him carry them around the store. They were so soft and cozy, it took all my will power not to buy him one in every pattern!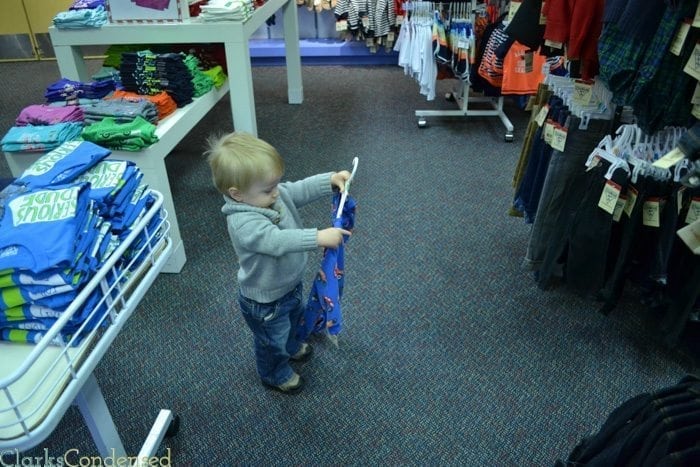 After the jammies, I combed through all parts of the boy section — there was so much to choose from! Pants, shirts, shoes, and, of course, overalls. Jack hung around me for about 5 minutes, until he realized I was going to make him try things on. The boy HATES when I put clothes over his head (because his head is slightly larger than the size of clothes that fit the rest of his body) so as soon as he realized that was on the docket, he quickly ran away, pulling Forrest with him.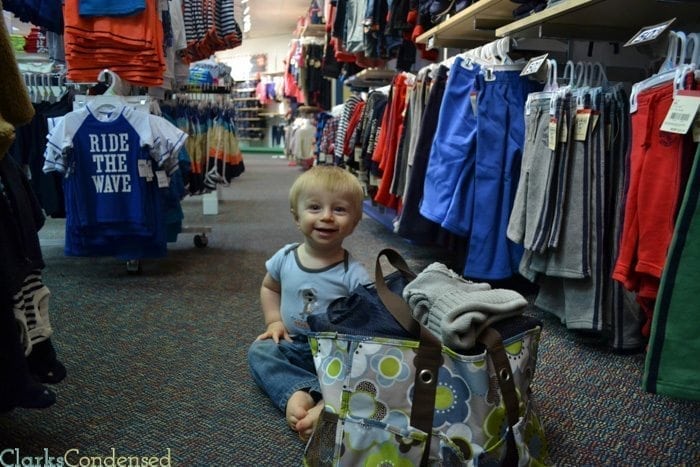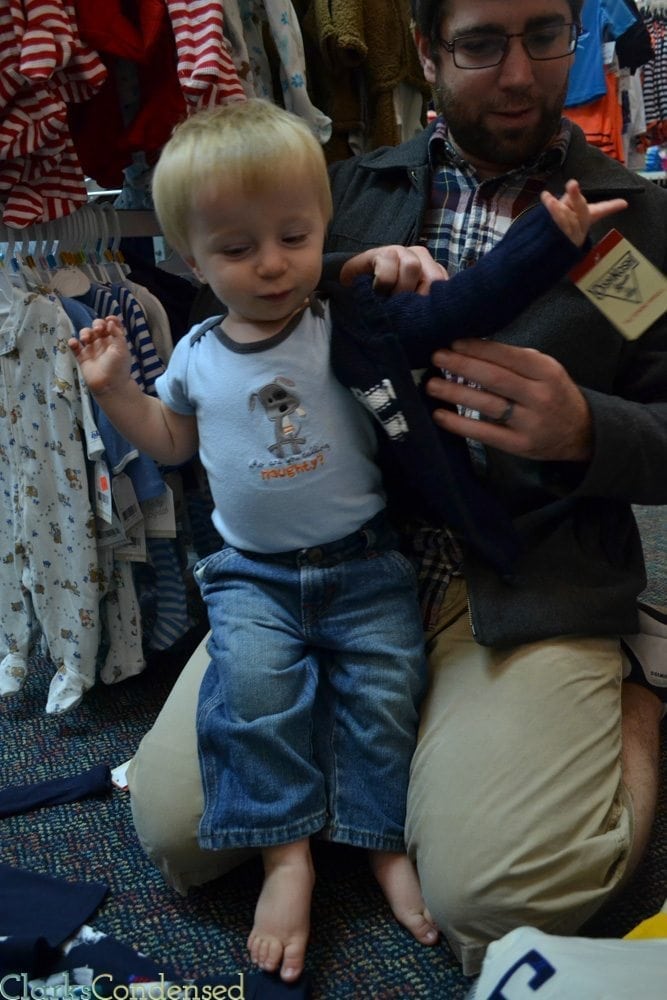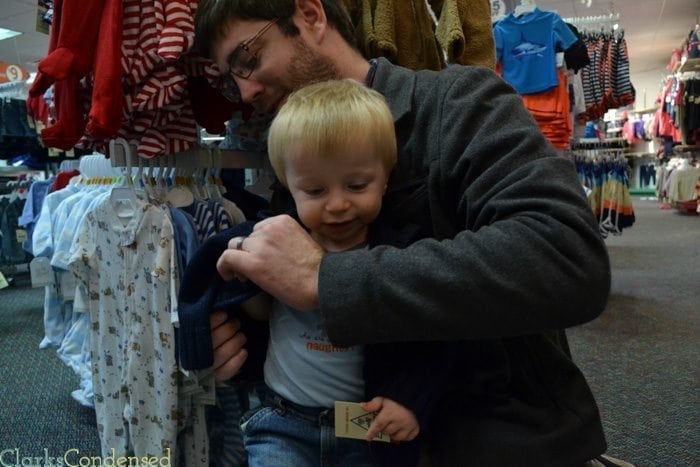 So, I had fun by myself for about 45 minutes, trying to pick out the perfect combination of clothes. Occasionaly Jack would walk buy, I would give him a few options, and he would pick one, and then go on his merry way, causing destruction in whatever way possible. I'm sure I looked rather silly, sitting on the floor, deliberating my choices…but it was just so hard! Everything was just so cute. #FirstWorldProblems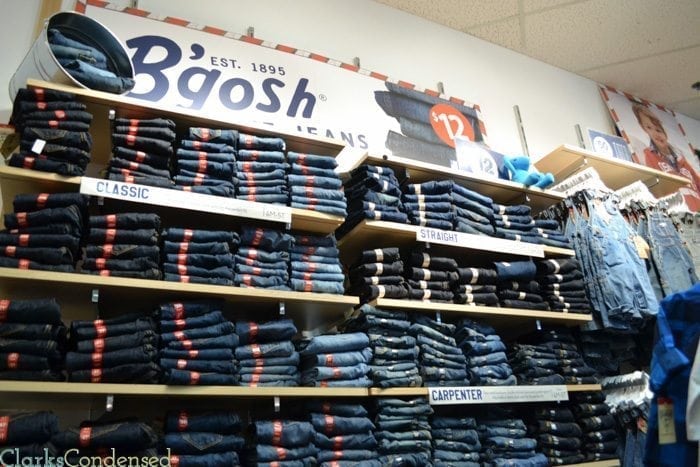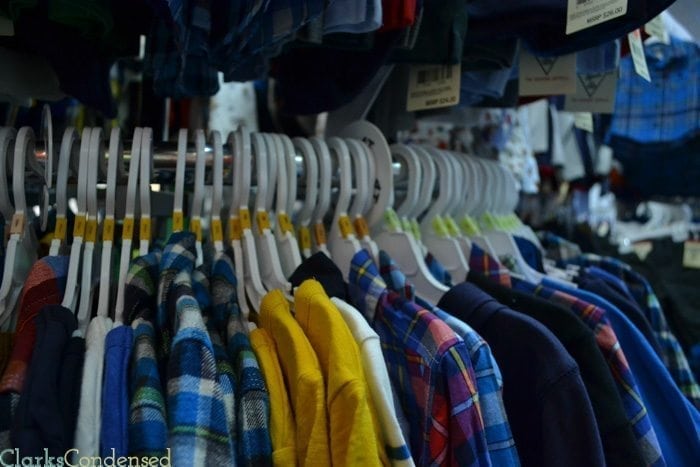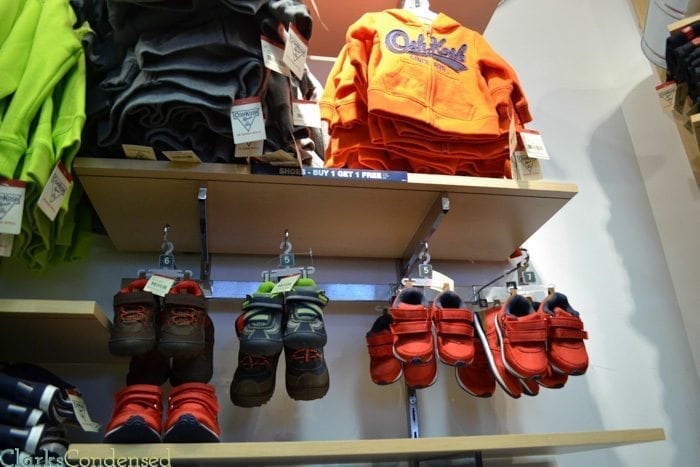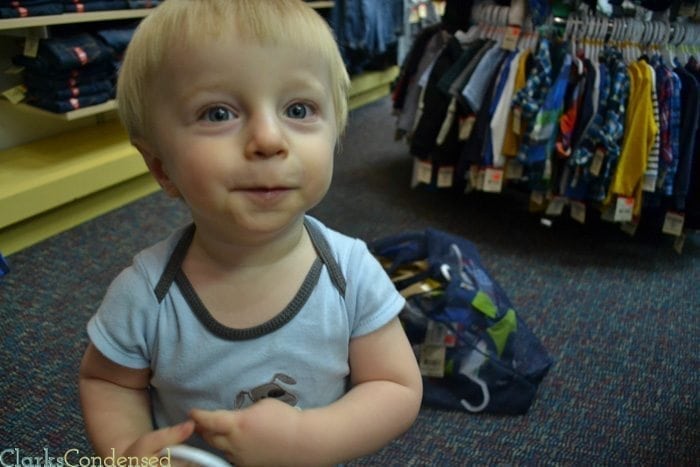 In the end, I came up with my final purchases and I went to check out. My coupon said it didn't work on sale items, so I was a little bummed about that…until the cash register girl ran it through, and, lo and behold, 30 dollars came off! Back to the racks I went until I got even more fun items. My coupon was for 25% of a purchase 30 dollars or more (which you can print here) and it really stretched my dollar.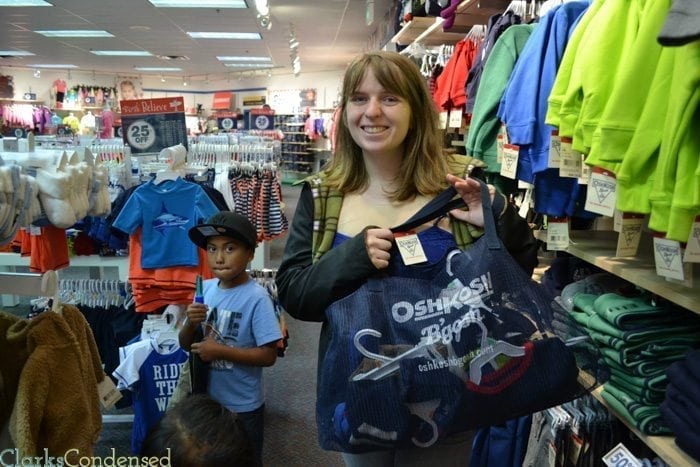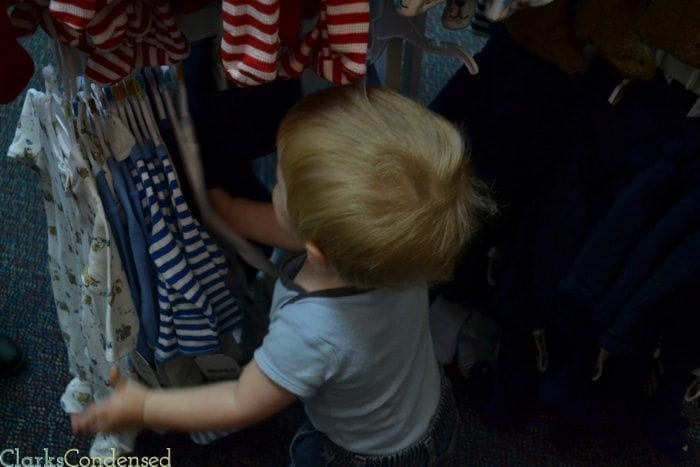 After visiting OshKosh in Park City, I quickly went from being a person who never bought OshKosh clothes (unless they were at the second hand store) to being an OshKosh fan girl. Seriously, I cannot wait to go back again to get even more cute clothes! I ended up with so many cute items that are extremely high quality, and the $100 I had to spend went super far — I got a pair of cute shoes (he hadn't had any for a long time!), slippers, a pair of conductor overalls, church pants, six shirts, two pairs of pajamas, moose slippers, and a cute little OshKosh teddy bear. I was going to do a little fashion show with Jack, but he didn't want to try on anything…so believe me when I say, he's one stylin' kid. Especially with his moose slippers that I die over every time he wears them.
So basically, if you are looking for some really cute, stylish clothes, and have a budget, OshKosh is the way to go. You can print off this 25% off a 30$ purchase to take to the store, or use it online.
Right now everything is 50% off, so it's the perfect time to stock up on Christmas jammies, or a winter wardrobe!