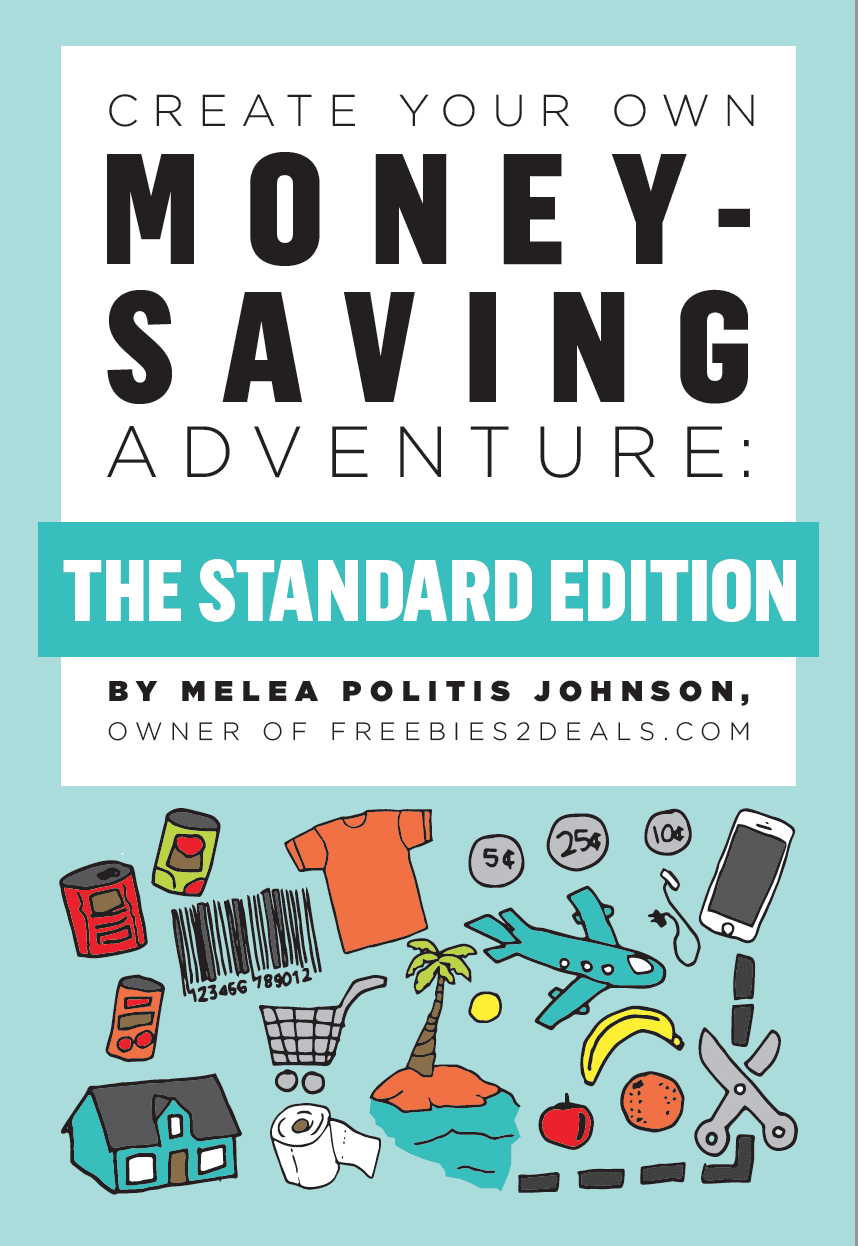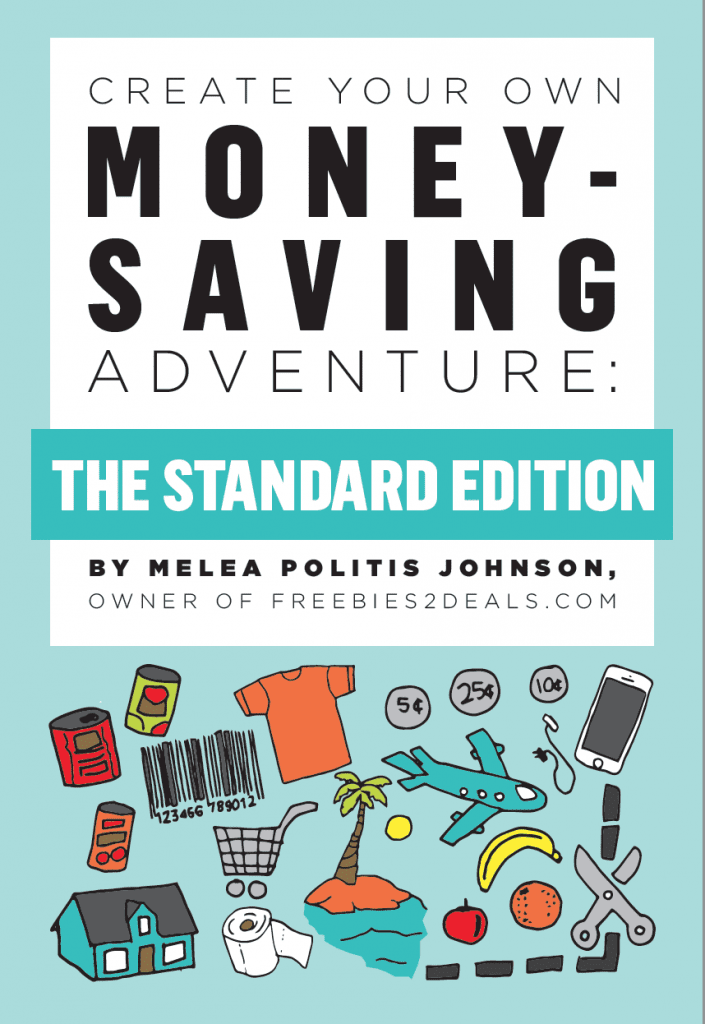 For a limited time, this book is only 6.30 on Amazon. After February 26th, it will jump up to 12.99, and will never be this low again. Be sure to go buy it here before the price goes higher. All links to the book are my affiliate link. 
A few years ago, deal websites started to get really big. And since I always like to be on top of all the latest steals and deals, I pretty much subscribed to all of them — their email notifications, Facebook and Twitter feeds, and even downloaded a few apps. However, I found myself getting overwhelmed by all the deals (and probably spent more than I would have otherwise, snatching up all the "deals") so I decided to unsubscribe from just about all of them, except for one or two. One of those was Freebies2Deals.
I've mentioned Freebies2Deals in the past, because I think it is the best deal site out there. With many deals site, they post every single deal they find. However, I love that on Freebies2Deals, only the best deals and freebies are shared. I was a little borderline obsessed with the site at Christmas time, just because Melea, the mastermind behind the site, did such a great job about finding the deals everyone was looking for.
So, when I heard that Melea was releasing a book, Create Your Own Money Saving Adventure (The Standard Edition), I was SO excited. I was even more excited when I heard she was looking for a group of bloggers to help her promote it, and that I was selected. I got an advance copy of the book a few days ago, and I just absolutely devoured it. There is just so much good information in it, and Melea breaks it down into easy, readable tips that made me feel like what she was talking about was actually doable.
The Debt Elimination Plan
Raising Your Credit Score
Saving Money on Travel
Shopping Online
How to Use Your Checking and Saving Accounts
Who is this book for? 
Create Your Own Money Saving Adventure is a book that's perfect for the person who's just learning to stretch their dollar, to the seasoned saver. I like to think of myself as a pretty thrifty person, but after reading this book, I felt like I was even more empowered to save money, without sacrificing a ton of time.
While I think anyone could get something out of this book (really), I could see this being an awesome wedding or bridal shower gift, or a leaving home for the first time farewell present. Learning how to save money is a skill that is so important to learn early on, and can save you a lot of heartache later on. I've known many people who weren't smart with their money when they were young, and regretted it later on. By following the principals taught in Creating Your Own Money Saving Adventure
What I Got Out of It
I already mentioned this, but I'm pretty thrifty. However, one "money saving strategy" I never subscribe to is couponing. I've tried in the past, but I ended up getting super overwhelmed and just ended up with piles of expired coupons. Not exactly how it works. So on my first "adventure" in the book, I chose the couponing track. And seriously, it was inspiring. After I was done reading all of Melea's trips and tricks, I went and ordered a zipper binder, gathered up my clear, trading card holders that I had stashed away after my last couponing attempt, and started researching Sunday-only newspaper deals (for anyone who lives in Utah, Melea has some great deals on newspaper subscriptions available.) Unlike my other attempts at couponing, I am more excited than ever!
Beyond couponing, I really enjoyed the debt elimination plan (darn student loans!) and how to use your checking and saving accounts. I felt like those were sections that were great for our current "era" in life, and I can't wait to apply what I've learned!
As I mentioned already, right now, Create Your Own Money Saving Adventure,  is on sale for 6.30 (shipped free with Amazon Prime membership), and this is the lowest this book will ever be. Next week, it will jump back up to the list price of 12.99. And, if you buy the book today, and then head over to Freebies2Deals, there is a 24 hour giveaway going on to win one of several immersion blenders!