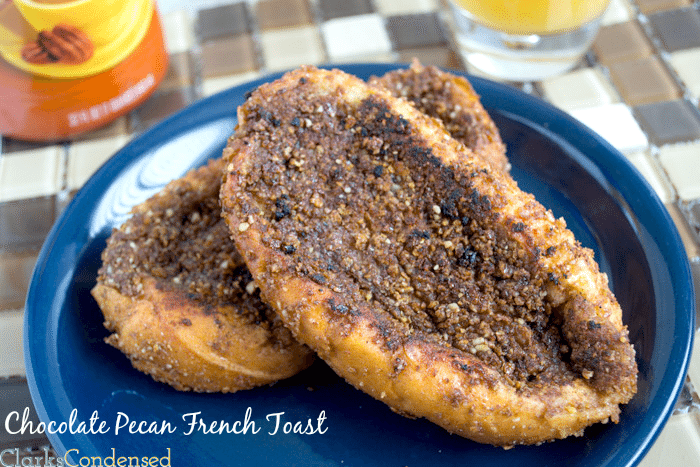 These posts and recipes are written on behalf of Mom It Forward. All opinions, thoughts, and ideas are my own.
(recipes for both the chocolate french toast and herbed dinner rolls are at the bottom of this post) As much as I would like to say that I make everything from scratch…it's just not practical for me. My philosophy is like that show on Food Network — Semi-homemade with Sandra Lee (is that even still on?) Sure, making things from scratch is nice, and probably healthier. But using some premade ingredients make life so much easier. The thing I love about foods that can be found in the
frozen and refrigerated sections
is that they are easy to dress up and make meal time easier. You can buy some pieorgies, and throw some veggies and sauce with them for a hearty dinner. Premade cookie dough can be the base for some pretty delicious desserts. Frozen green beans make green bean casserole SO much easier. I mean, the possibilities are endless. And I definitely make at least one trip to the frozen food aisles every week (and no, not to buy pizza rolls!) With Christmas coming up, I know we are all looking to simplify a little bit, and make some delicious meals in the process. So, today, I'm going to be sharing two delicious recipes made with items from the refrigerated dairy and the freezer aisle. They are perfect for the holidays!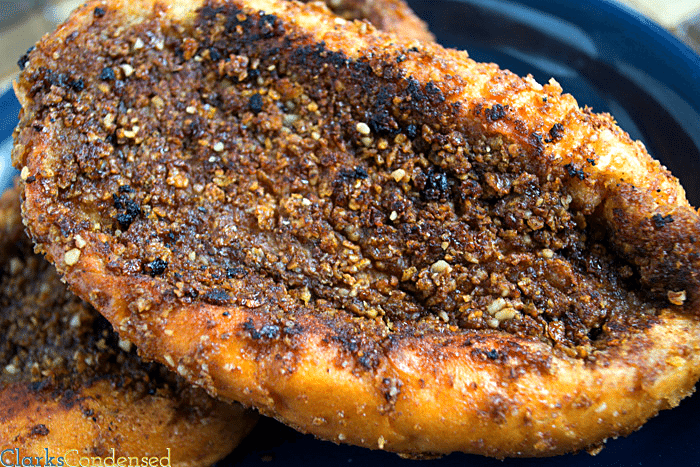 Have you ever seen that show, The Best Thing I Ever Ate, on Food Network (sorry for the second Food Network reference. Love that channel!)? Sometimes I think about what I would pick if I was on that show, and most of the time, I draw a blank. I mean, I've eaten a lot of great food…but I always forget about it a few months (or days) later. However, earlier this year I had something that I still think about, and wish I could have again. Forrest, Jack, and I were staying at a hotel in Salt Lake. I think it was on Valentine's Day. The next day, Forrest had to go to work at the Capitol, so I just hung out at the hotel for awhile. Sadly, this hotel didn't have a free breakfast, and I didn't have a car. So, I did something I usually think is a huge waste of money — I ordered room service. Yes, it was expensive. But I dined on one of the most delicious breakfast I'd ever had — it was crunchy french toast, with a sweet, whipped cream, and fresh fruit. It sounds rather simple (and honestly, it was) but there was something about it that was just so…amazing. It had a sweet, crunchy outer coating, and the inside was cooked to perfection. The fresh fruit and whipped topping was the finishing touches. So a few days ago, I decided to make something similar…just with my own twists on it. Even though I don't drink coffee, I think there are a lot of yummy coffee creamers out there that can easily be used in lots of different recipes (or to make hot chocolate even more delicious.) And when I saw International Delight butter pecan coffee creamer in the refrigerated section, I thought it would be fun to substitute that for the milk that is usually in French toast. We also had a box of chocolate frosted flakes, and some crushed pecans, that I thought would be an excellent coating for the french toast.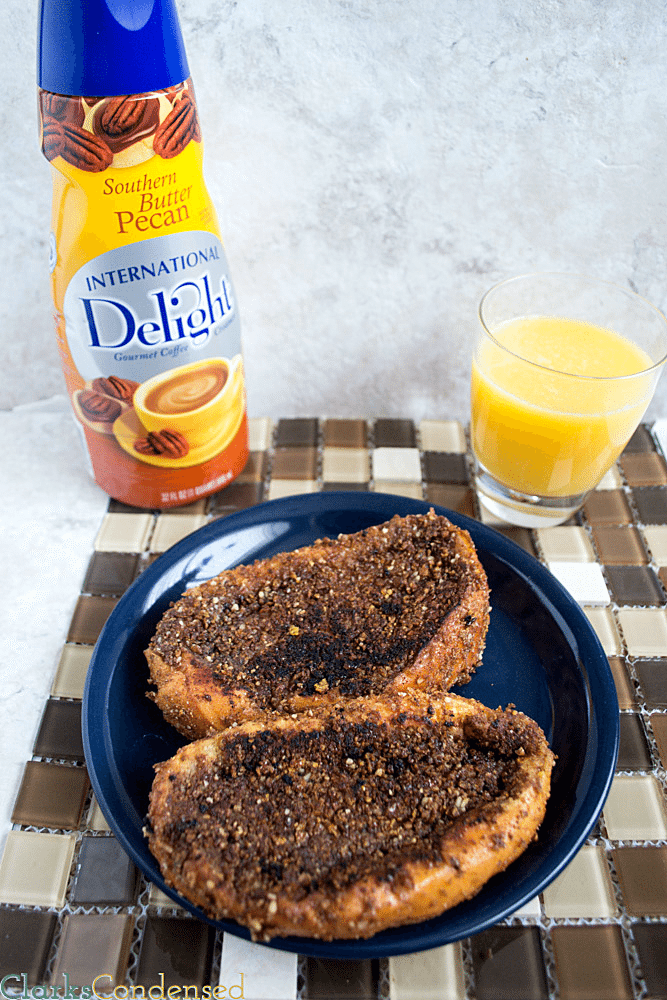 It was quick to put together, but oh-so-delicious. It wasn't exactly like the French toast at the hotel…but it definitely was yummy. I still loved the crunchy outer coating, and I felt like the butter pecan coffee creamer really put the finishing touches on it! Paired with some delicious orange juice, it was the perfect breakfast right before we headed up to Salt Lake this last Tuesday! And now for my favorite frozen food — frozen rolls! I mean, I love making homemade rolls, and I don't think anything can beat them. However, Rhode's Frozen Rolls come pretty darn close in my opinion. However, so many times, I forget to take them out of the freezer in time for them to defrost and rise before dinner time. So I was really excited when I started seeing Rhode's Warm and Serve Dinner Rolls. You simply take them out of the oven, put them on a cookie sheet, and 10 minutes later, you have delicious rolls that could pass off as homemade. I absolutely love the whole wheat ones!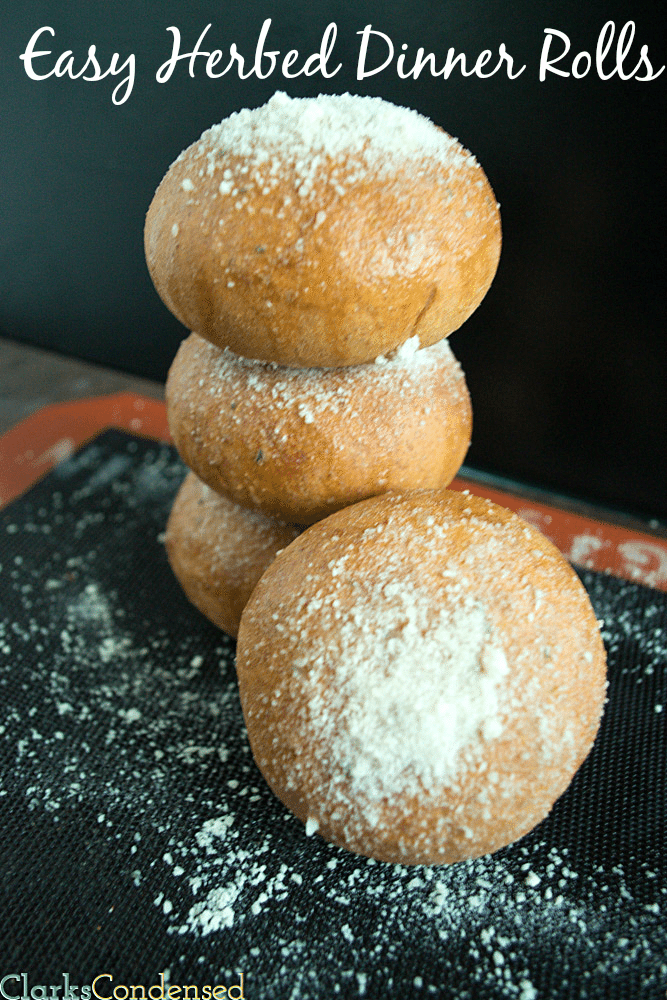 Of course, I always have to dress these rolls up a little bit, and I feel like I've come up with the perfect combination of spices, cheese, and butter to make these warm and serve rolls even better. Don't worry, it's really easy. And these rolls will come out smelling (and tasting) amazing. So if you find yourself just not having time to go through the process of making homemade rolls (or you forgot to take your traditional, Rhodes dinner rolls out of the freezer), definitely keep this recipe on hand. I couldn't get enough of them, and I thought they tasted extra special because of the added ingredients. I'm definitely a fan for life! You can definitely make this recipe with traditional Rhodes rolls, or even if your own homemade dinner roll recipe. But if you are looking for quick and delicious, definitely follow this recipe as written.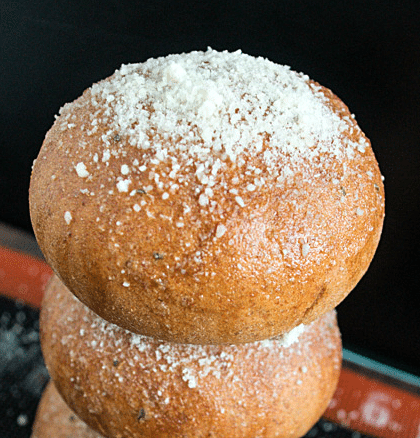 So, if you are looking for ways to
simplify your meals
this holiday season, definitely don't beat yourself if you can't make everything homemade! Foods from the frozen aisle are real foods…just frozen! While I would recommend steering clear of some items, I think that frozen foods and items from the refirgerated section make life just easier. Whether you are looking for breakfast foods, delicious appetizers, decadent desserts, or even a main course, definitely take a walk down the frozen food aisle — you might be surprised with what you can come up with! Do you have a favorite frozen or refrigerated food that makes cooking easier
Chocolate Pecan French Toast
Ingredients
4 eggs
2/3 cup butter pecan coffee creamer
1 teaspoon cinnamon
1 teaspoon nutmeg
8 slices french bread, or other day old bread
1 1/2 cups Chocolate Frosted Flakes, or regular frosted flakes
1/2 cup crushed pecans
3-5 tablespoons of butter, or cooking spray
Instructions
Whisk eggs, coffee creamer, cinnamon, and nutmeg together. Place in a pie dish, or other wide dish.
In another dish, crush cereal and pecans and mix together.
Heat a large skillet, and melt butter (or spray with cooking spray if looking for a healthier alternative)
Soak each piece of bread in the egg mixture, and then cover with the cereal mixture.
Cook evenly in the skillet on each side until it is nice and crispy -- the length of time will depend on the thickness of the bread (a very thick slice of French bread takes about 5 minutes on each side.)