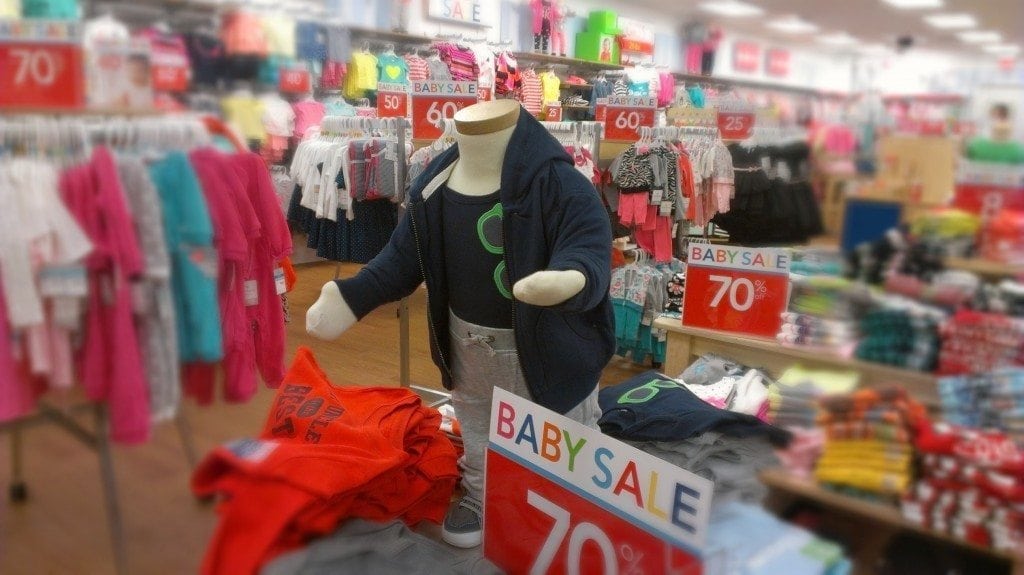 I participated in an Influencer Program on behalf of Mom Central Consulting for Carter's. I received a gift card to facilitate my shopping trip and to thank me for participating.
Even before Jack was born, one of my favorite stores for baby and toddler clothes has been Carter's. There always seems to be some awesome sale going on, and the clothes are so cute! One of the awesome sales they have going on right now is the Carter's Friends & Family Event — basically, you get 25% off your entire purchase (except on clearance items) which makes a dollar go a whole lot further.
We went into the store the other day to pick up a few things. I really wanted to get Jack a cute, Christmas outfit for church. When I first walked in, I was shocked to see how all the clothing was their spring line! However, I was delighted when I was informed that most of the winter/Christmas clothing was 70% off. I got the cutest holiday overalls. I wanted to get a great picture of Jack, looking straight on to the camera and flashing his best smile…but kids don't always cooperate 🙂 I think he looked pretty darn cute still (except his wet hair!)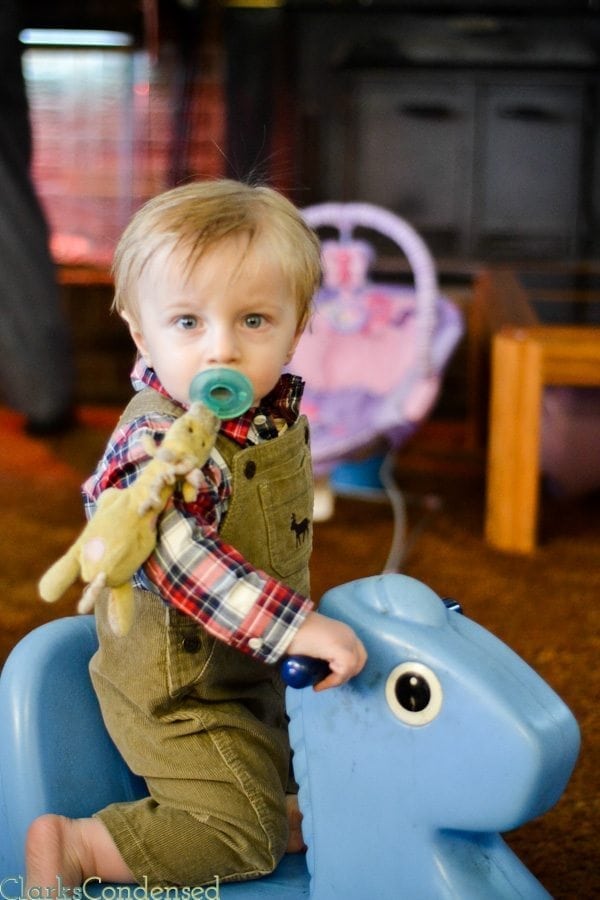 As I already mentioned, Carters has out their spring collection, where many items were on sale, as well. Forrest and I thought this was the perfect opportunity to stock up on clothes in Jack's next size. Until now, we've had a lot of clothes — things we got before Jack was born, gifts from families and friends, and tons of clothes we got at a children's clothing consignment store from the days where everything 12 months and under is $1. Jack is still in 9-12 month (and sometimes even smaller) clothing, but we have absolutely nothing in his next size. So, we went to town at Carters picking out clothing for spring time, some shoes for his next size, and even a swim suit. We were able to use the 25% off coupon on pretty much everything. I can hardly wait for him to fit in them (in second thought, I like him to grow up as slow as possible…so I can wait!)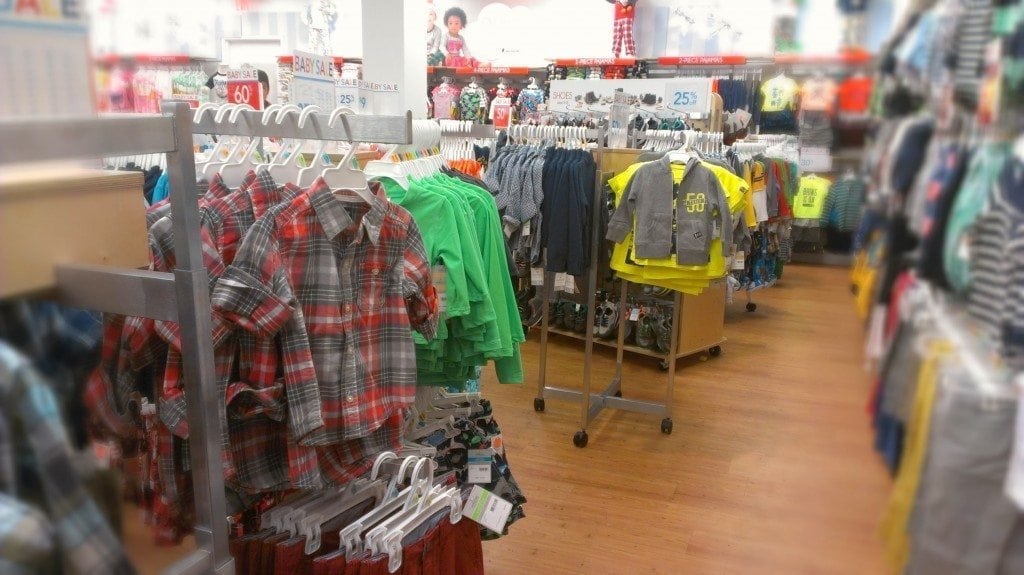 Be sure to go download your coupon now — the sale goes through the 24th of December.