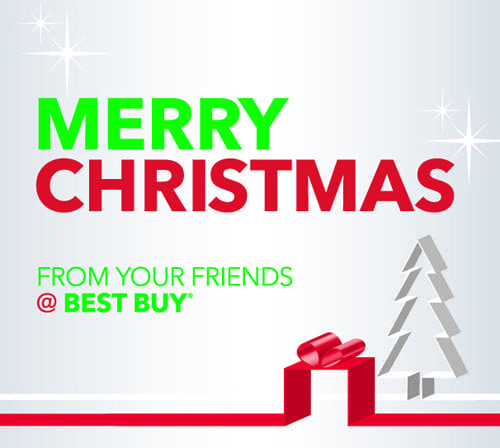 The reviewer has been compensated in the form of a Best Buy Gift Card and/or received the product/service at a reduced price or for free
Have I ever mentioned how much I love technology? Ever since I was young, I've been fascinated by the ever-changing world of technology, the Internet, and social media. I'm a bit embarrassed to admit how much time I've spent on websites like CNET.com, watching and reading reviews of different phones, tablets, cameras, etc. So, it shouldn't come as a surprise that I love Best Buy.
Occasionally, Forrest and I will go to Best Buy; just for fun. We look at the huge, Smart TVs (that we obviously can't afford), the wide DVD selections, laptops, tablets…everything. Jack is always fascinated by everything as well. And whenever we actually are thinking of making a purchase of technology, movies, video games, etc., Best Buy is the first place we go. I feel like their employees are very knowledgeable and willing to help; plus, Best Buy consistently seems to have some of the lowest prices.
With Christmas quickly approaching, I know that many of us are scrambling to find the best deals on gifts for friends and family. Of course, some of the hottest items this season are electronics. Best Buy is definitely the place to go, because they feature over 100 products that are exclusive to Best Buy, that just about anyone would love. From the latest tablets and smart phones, to health and fitness gear, to gaming consoles, to a digital Barbie makeover kit, Best Buy is a one-stop-shop for this holiday season! iPad or iPhone for when a child plays with it.
One thing I love about Best Buy is how much information you can find on their website! I feel like there are always tons of reviews, details specifications, and sales going on, so I can easily research products before I go in store, and I can even purchase the product online, and pick it up about an hour later. I've done that many times, and it's always gone off without a hitch!
And because Best Buy is so awesome, they are offering two valuable coupons to use at Best Buy. I rarely, if ever, am able to find a Best Buy coupon code, so these are very valuable! The first one is for 15% off Health & Fitness, Fisher Price and Mattel Toys, and the second is for 10% off Headphones and Portable Speakers (excluding beats, bose, and Sony.) Here are a few ideas of what you could buy with these coupons:
o   Digital Barbie Makeover Kit
o   Fisher Price Little People Apptivity Barnyard
o   Misfit Shine (which I reviewed here)
o   Fitbit
o   Jawbone Up
o   Logitech Headphones & Speakers
More Gift Ideas can be found here: Best Buy Gift Center
Did you see all the amazing deals that Best Buy had on Black Friday? Even if you missed them, Best Buy is sure to have some more great deals in the coming weeks, and hopefully you'll be able to use some of these coupons to help get those final gifts for Christmas. And, even better, is that Best Buy has a low price guarantee…so even if you find a better deal at another store, they are going to beat or meet it. I've actually experienced this myself last year. We saw that a Roku HD was on sale at MicroCenter in Denver, and so I went to Best Buy (which was a lot closer), told them about the price, and they met it, with no questions asked. It was only a few days before Christmas, but they happily matched the price!