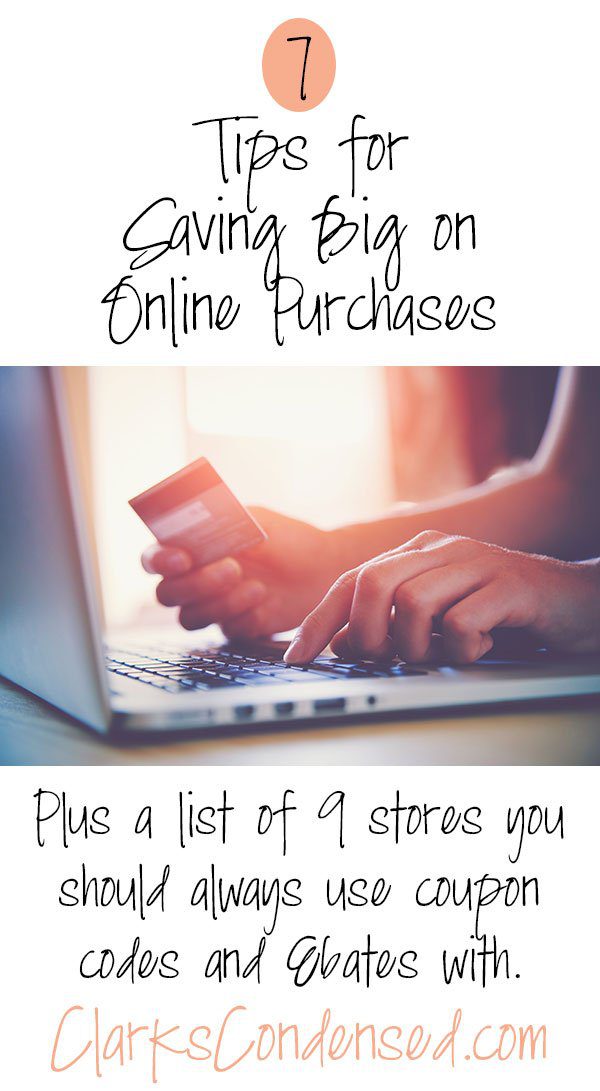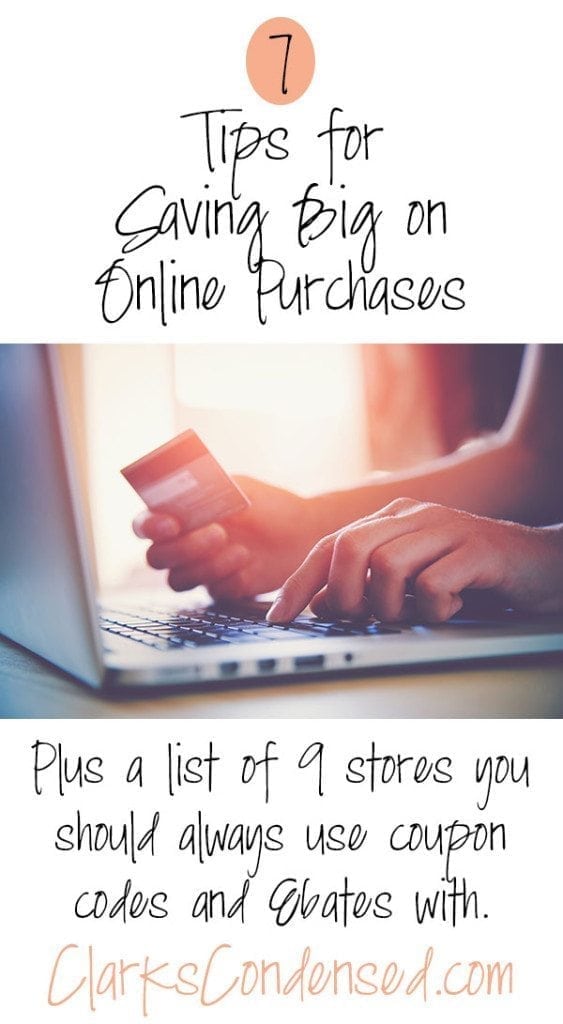 We are entering the season of gift giving. I Anita, (owner of the blog LiveLikeYouAreRich.com) do a lot of that shopping online and I'd guess many of you probably do too. I recommend maximizing your hard-earned money when making purchases online. Here are 7 ways I do that:
Using online coupon codes is one way to maximize your money.
Another way is to earn cash back through Ebates.
Shopping sales
Buy clearance items is a no-brainer way to get a better deal too.
Another savvy way to save is to shop at places that offer free shipping.
Also, using a credit card that earns you cash back stretches your money further.
Finally, a great way to stretch your money is to use the store's rewards and cash back programs (if they have any).
Most stores won't offer all of the ways to save, but here are 9 online stores that you should try to shop sales, clearance, and always use Ebates AND coupon codes for.
First, it's important to know how to use Ebates. Ebates is a rebate cash back website. You earn money simply by clicking the store's website (that you want to shop at) on the Ebates website and then shop as normal on your chosen store's web page. Ebates makes money as an affiliate or partner and credits a percentage of that money to you!
To do this, just go to Ebates (found here) then search for the store that you want to make a purchase from.
When you search for the store, Ebates will tell you the percentage of cash back you will earn by clicking on the shop now button. The Ebates site remembers your information 'behind the screen' so they can give you credit if you buy anything.
Shop and check out as normal—REMEMBER to use all of the coupon codes and rewards that you can. Then once you check out, Ebates gives you the percentage of cash back it has promised (usually after the item has shipped).
Look for coupon codes. Often there will be current coupon codes listed on Ebates. So not only are you earning cash back, but Ebates gives you codes to help you save more! If you can't find coupon codes on Ebates try doing a google search for them. Look at the website for them. Subscribing to a company will often land you a high value coupon—just note that sometimes it takes a few hours or days to arrive.
Just be careful that you click from Ebates and not from other sites to the store you want to shop at in order to earn your cash back. Clicking Shop Now from Ebates should be the last click you make to your store's website. Further, you should see a screen like this with a number pop up. I recommend copying and pasting that Ebates shopping trip number or taking a screen shot just in case.
Make sure your screen looks similar to this screen shot after you click 'Shop Now' on Ebates:
The following online stores are almost always on Ebates AND usually always have online coupon codes (for discounts, money off, free shipping, etc.) to help you get the biggest bang for your buck.
Sephora- Has tons of different coupon codes for different items.
Bath and Body Works
Michael's- Often has percentage off coupons. In fact, I've never seen Michael's not have coupons.
Carter's– Plus earn rewards for buying a certain amount with their rewarding moments program
Claire's- Usually has a 20% off your entire order coupon.
Old Navy, Gap, Banana Republic, and Athleta are all owned by the same company. Old Navy usually always offers coupon codes, the other stores do often too– You can earn Super Cash at Old Navy which can be redeemed on a future purchase.
Joann's- Often has percentage off coupons. In fact, I've never seen JoAnns's not offering coupons.
Gymboree- You can also earn cash to be redeemed on future purchases called Gymbucks. When you redeem Gym Bucks you can use Ebates as well but no coupon code.
Kohls– Something cool about Kohls is they allow up to FOUR coupon codes. Plus you can earn Kohl's cash by buying a certain amount further you can earn Yes2You points (coupons for dollars off purchases). If this wasn't enough you can select to pick an order up at the store to save on shipping (if there isn't a free shipping coupon code already).
Have fun saving and earning cash while you shop!

For other 'living rich' and money-saving tips, please like me on Facebook and follow me on Pinterest.