This is a sponsored post written by me on behalf of UPS for IZEA. All opinions are 100% mine.
These are my parents (and my bored two-year-old).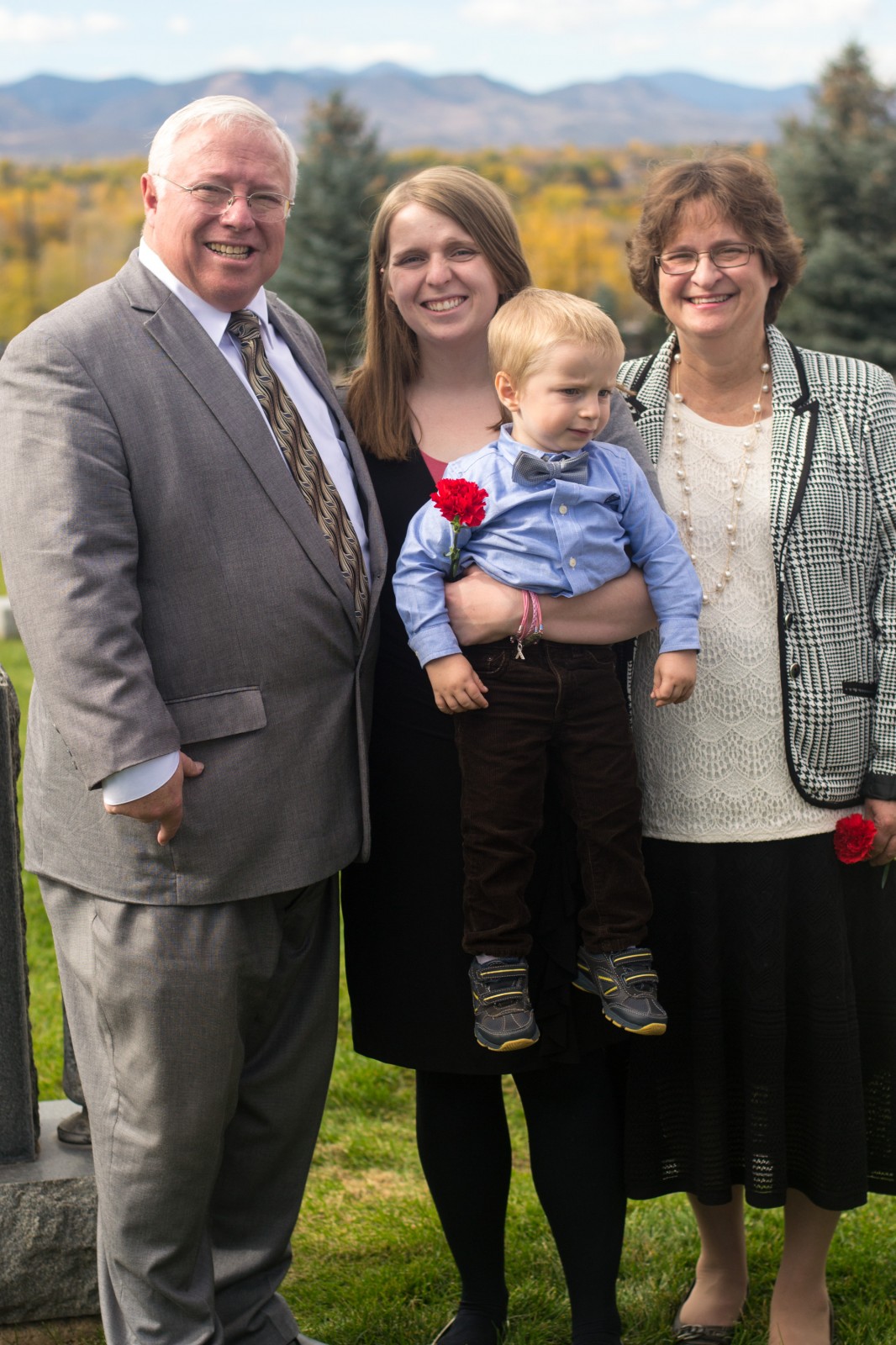 They are pretty great. I'd even venture to say they are the best parents a person could ask for. I realize that more and more as I get older, and I am so appreciative for everything they've done for me in the past and continue to do now. They raised six great kids and continue to stay involved in all of our lives and our children's lives.
Whenever people mention my parents, they always tell me how much they love them, how kind they are, and how I'm so lucky to have such great parents. They are truly so giving of their time, energy, and resources – I mean, they raised six children! I often find myself wondering how on earth they did that, because I have a hard time with one little guy (who I do love so dearly!)
I think sometimes how I wish I could repay my parents for all they've done for me – but I guess that's kind of the circle of life. You raise up your children to be good, happy people…so they can do the same. Even though I could never repay them for the wonderful life they've given me, I still like to come up with ways to show them my appreciation.
I recently heard about a campaign UPS was putting on, where they will donate $1 for every wish submitted to them through Twitter through Instagram, Twitter, or directly through their site, using the hashtag #WishesDelivered.
These wishes are supposed to be for someone else, and I couldn't help but think of all the things I wish I could do for my parents!
What's your wish? If you choose to participate in this, be sure to submit your wishes before December 31st, and remember, try and make them selfless. As much as I'm sure we would all love to wish for a new iPhone, or something for ourselves, selfless wishes are always better 🙂