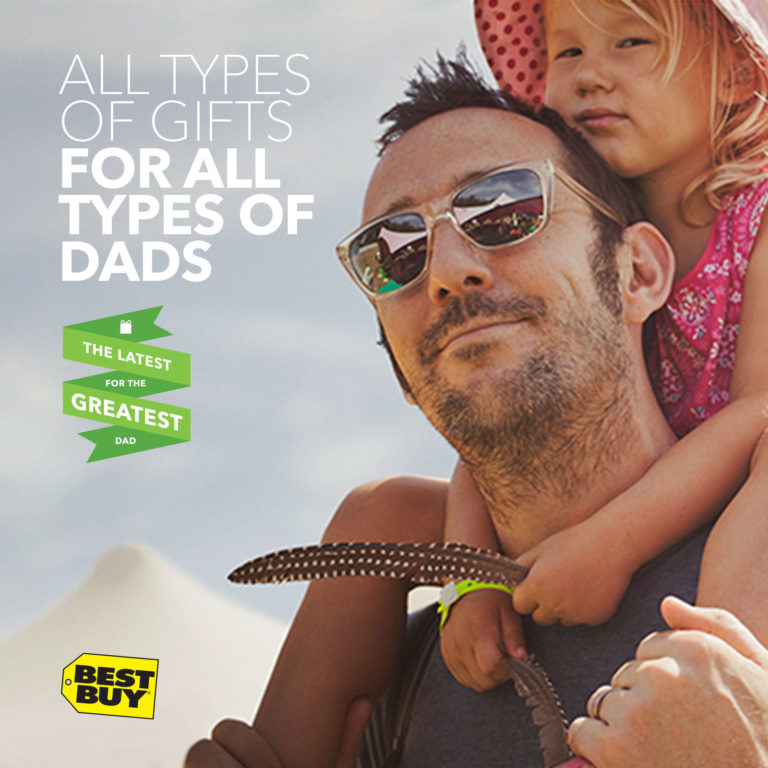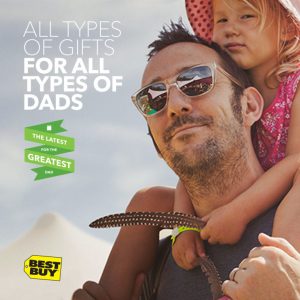 The reviewer has been compensated in the form of a Best Buy Gift Card and/or received the product/service at a reduced price or for free
Fathers are so important! I'm so grateful for my dad, my grandparents, father-in-law, and of course, Forrest, and the example they all are in my life. I don't think that dads get enough credit in the world today, but I believe the part they play in a child's life is crucial.
As you probably know, Father's Day is quickly approaching. Just as I loved being able to celebrate all the wonderful mothers and mother figures in my life on Mother's Day, I look forward to doing the same for the dads in a few weeks. I'm really excited to be able to celebrate Father's Day with my own dad this year, and my Grandpa on my mom's side, because we will all be at a family reunion on that day. I can't think of anything better!
We are at a point in our lives where we can't always afford to buy presents (or very expensive ones) on holidays like Father's Day. Even though I know no one expects us to, I still like to when we can. I thought I'd share this list of gifts under $50 that I think any father would enjoy! All of these gifts, and more, can be found at the Best Buy Gift Center.
Roku Streaming HDMI Stick: As you know, we love streaming devices! I think that they are a great gift for any dad, and this HDMI stick is especially great because it's so easy to set up!
Modal Bluetooth Speaker: I chose to highlight this one simply because Forrest loves using our Bluetooth speaker. He always uses it while he's washing dishes or making dinner to stream podcasts or soccer games straight from his phone.
Motorola S305 Headphones
Modal Case for iPhone 5/5s
Star Wars Trilogy: Episodes I-III Blu-ray
Star Wars Trilogy: Episodes IV-VI Blu-ray
Belkin Sportfit Armband for iPhone 5/5s & 5c
Griffin Survivor for iPhone 5/5s
Samsung Galaxy S 5 S-Views Case
Tech21 Impacts Cell Phone Case
Eric Church – The Outsiders
Insignia Tablet Case
Zagg Invisi HD Shield
Twilight Zone: Fan Favorites
Plants vs. Zombies: Garden Warfare
Cobra 2-Way Radio
RemoProtocol Remote-Controlled Helicopter
Panasonic Nose and Facial Hair Trimmer
Philips Norelco Electric Razor
Wahl Chrome Pro 25-Piece Haircutting Kit
What are you getting your father this Father's Day?