This post brought to you by American Frozen Foods Institute and the Frozen Food Roundtable. All opinions are 100% mine.
We always enjoy entertaining at our home with close friends and family. As much as I enjoy cooking, sometimes I like to leave it up to someone else, or prepare a few frozen dishes to complement the homemade dishes we've made. As much as I would love to make everything from scratch, it's just not alwasy a possibility! I think that's definitely one of the benefits of frozen foods — making it easier to have a complete meal a little quicker!
Leading up to get togethers, I feel like I don't have a lot of extra time to make the other meals. So, I love being able to throw some Eggos into the toaster for a quick breakfast for all of us. As you can tell, Jack is very excited about these, because he doesn't usually get Eggos!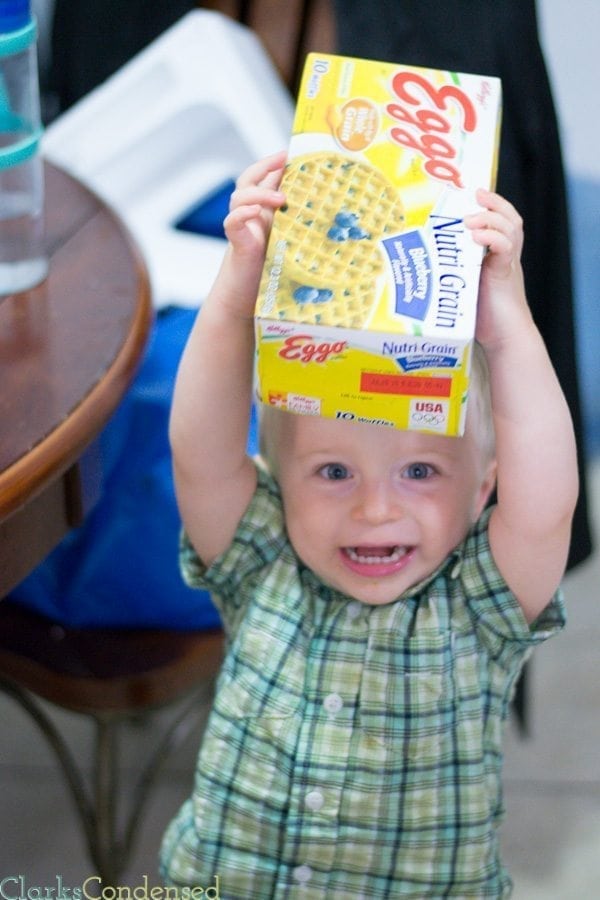 Like I said, sometimes I enjoy throwing together meals using frozen ingredients, depending on the party. Here are a few of our favorite brands and frozen foods that we often turn to, as well as how we use them!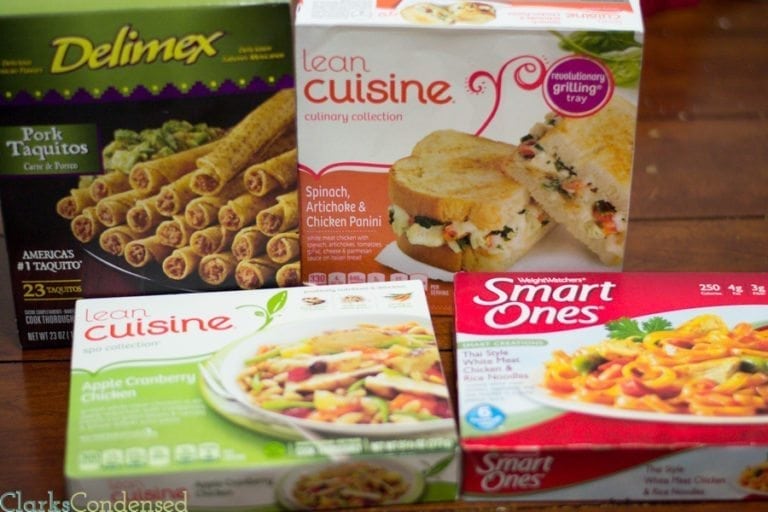 Delimex Taquitos — these are perfect for sports parties, or for events where kids will be. There are super easy to make, as well as eat, and most everyone usually enjoys them. I know I do! I always like to set out salsa or BBQ sauce for people to use. I know a lot of people love melting cheese on top!
Lean Cuisine or Smart Ones — I don't usually turn to these instant lunches for parties, but when we are just hosting a friend or two over, they are sometimes fun to make in the microwave and dress them up a little bit. For instance, with the apple cranberry chicken, it's delicious when paired with a salad dressing, and the Thai style White Meat & Chicken is great wrapped up in a tortilla. You can just make simple modifications to make microwavable meals just a little more delicious.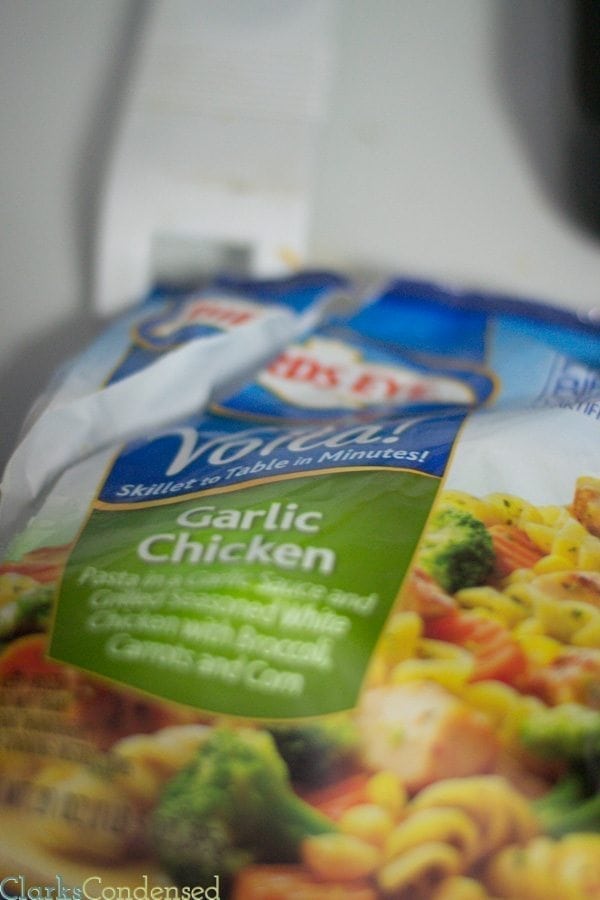 Bird's Eye Voila! meals take me back to my freshman year of college. While I always did my best to make meals, I loved having these on hands for quick meals, or for entertaining. I still love making them for other people, because I think they have great flavor and are pretty high quality. I love serving this with garlic bread (like my Italian Garlic Cheese Bread) and a hearty salad full of romaine, cucumbers, and tomatoes.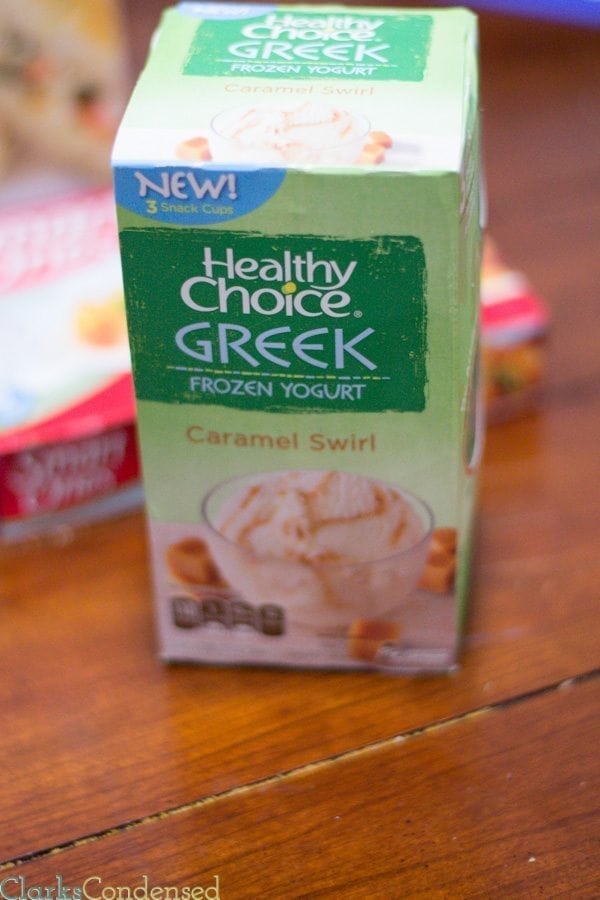 And finally, dessert. I love making delicious desserts, but they aren't always the healthiest (I try, I do! But some desserts are just too good to healthi-fy.) So, if someone happens to be there that would like a little bit lighter of a dessert, I like to have some options on hand. Lately we've been loving Healthy Choice Greek Frozen Yogurt. Jack can't have it, since it hurts his tummy, but for everyone else, it's a great choice. This variety, the caramel swirl, is so yummy! It does have a bit more of a tangy flavor, which is typical of Greek Yogurt, but it's still rather tasty!
So there's a few ways to dress up your favorite frozen meals for entertaining. So, fresh vs frozen? Well, I think there's definitely a time and place for everything. I definitely love using both in our home to make balanced meals.
What tips do you have?