This post was sponsored by the PLAY-DOH brand from HASBRO as part of an Influencer Activation for Influence Central. I received complimentary products to facilitate my review.
One of Jack's favorite things to ask is what he can do. Of course, what he wants to do usually involve watching television, playing video games, and eating sugar. He knows we limit such things, and try to expose him to the healthiest and/or educational versions of those things – generally. He ends up asking us for ideas for other things he can do. Since Oliver is too young to really engage and play a lot with Jack, and Forrest and I are frequently busy. We can't just play with Jack all the time. Jack often needs help finding engaging activities that he is willing to play by himself. Usually a good activity is something tactile that will engage his imagination.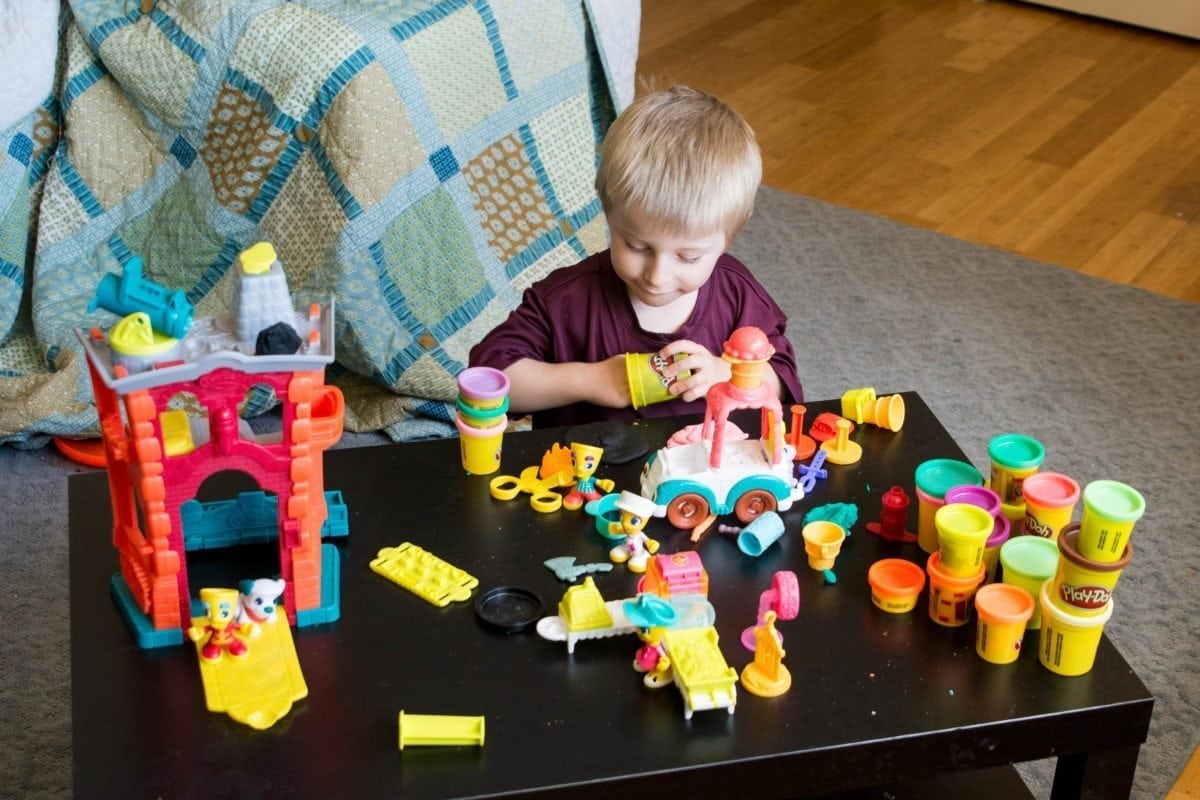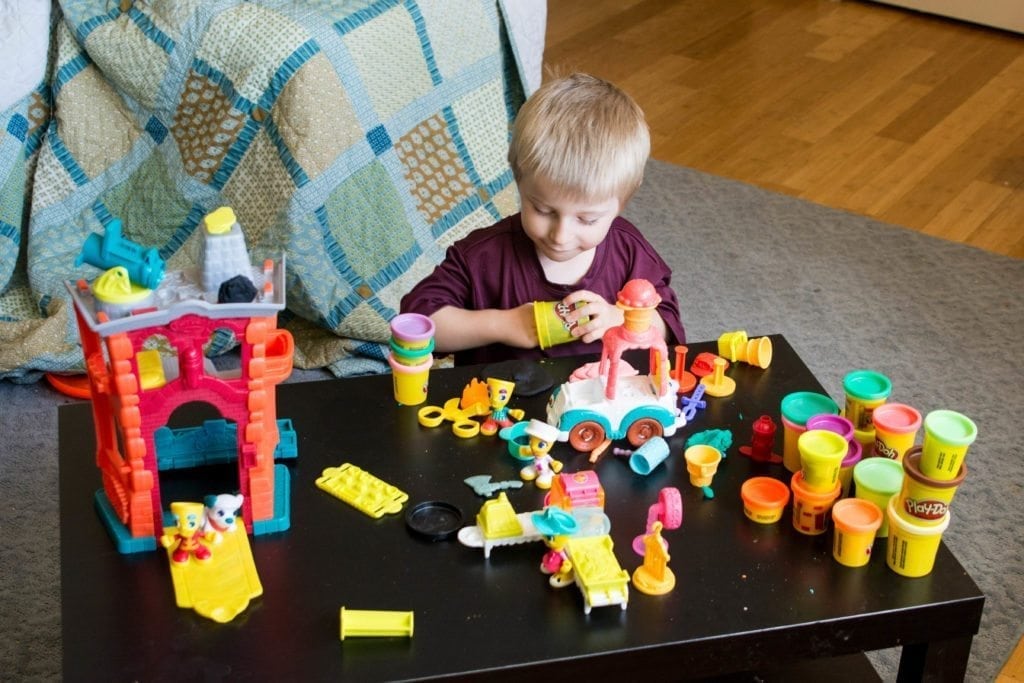 One of our go-to activities (you have to have several to rotate through) is Pulling out the PLAY-DOH box. We are all probably familiar with PLAY-DOH. They are having their 60th celebration this year. That means for a lot of families three generations could have played with PLAY-DOH as children. You know a product is good when it withstands the test of time that well.
In the past Jack would play for awhile by himself and then get too bored if someone didn't play with him. Sometimes I would grab a toy or two and make up a scenario in order to give Jack's imagination a jump start. However, we would really like for Jack to learn a little better how to play by himself, and PLAY-DOH has helped.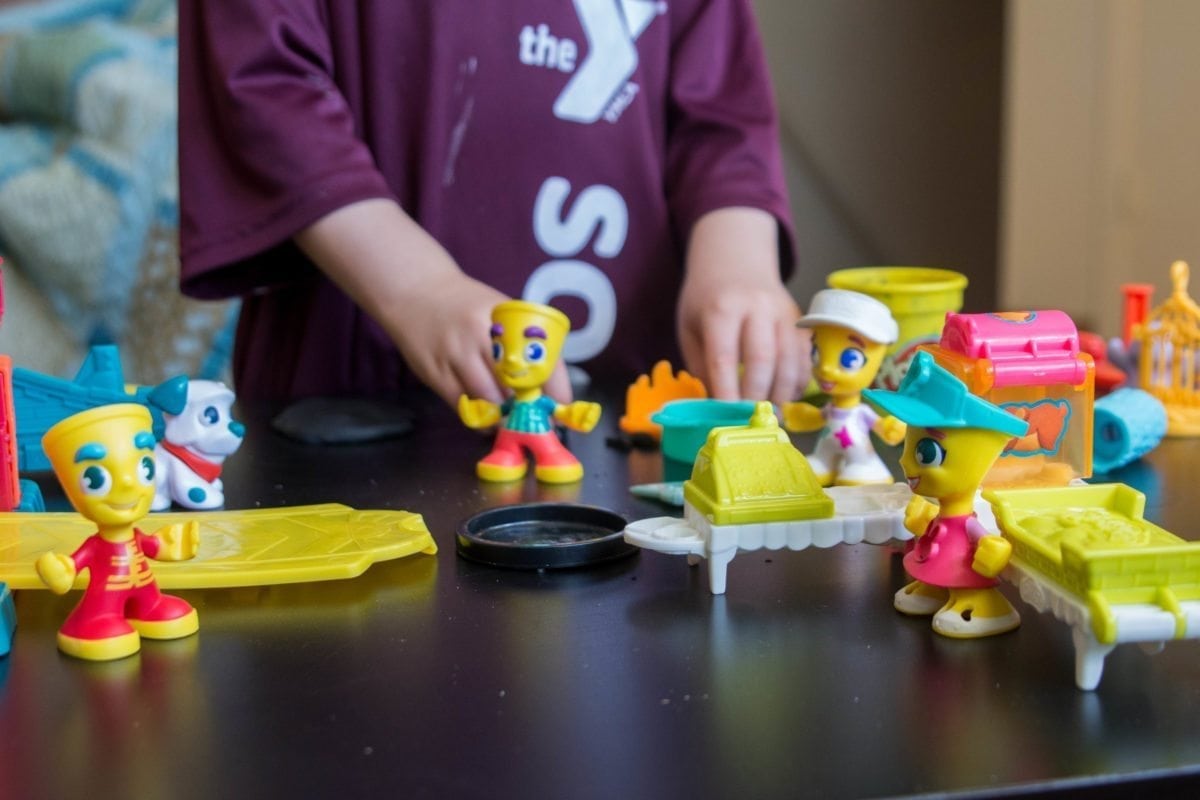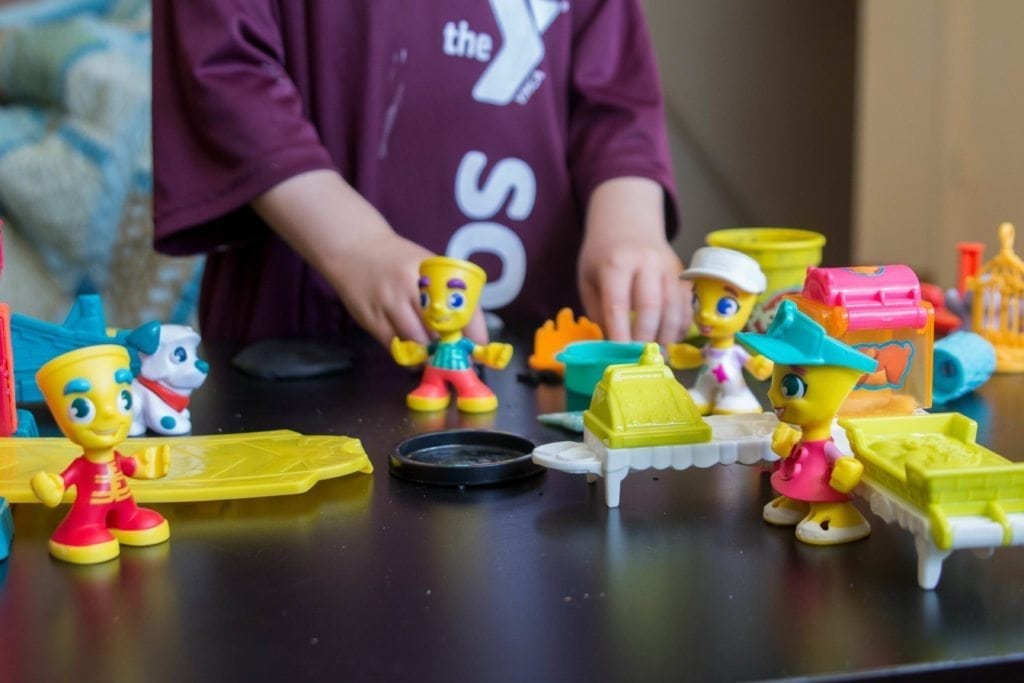 Recently, we received a new product called PLAY-DOH TOWN that helps Jack have more fun, and it makes my job a little easier. He is definitely becoming the son of a blogger, because when we got the package in the mail he said he wanted to make a video. Which meant he wanted to do a Facebook Live talking about the product like what we have done with some other products we have received.
PLAY-DOH TOWN incorporates toys specifically designed to be used with a child's imagination and the PLAY-DOH modeling compound. The toys have clearly defined roles in a town, such as a fireman. Such toys can help jump start a child's imagination. Plus, Jack likes using lots of the little compound molds to make things like pets and ice cream cones. Here Jack is putting out a fire from the top of the fire station.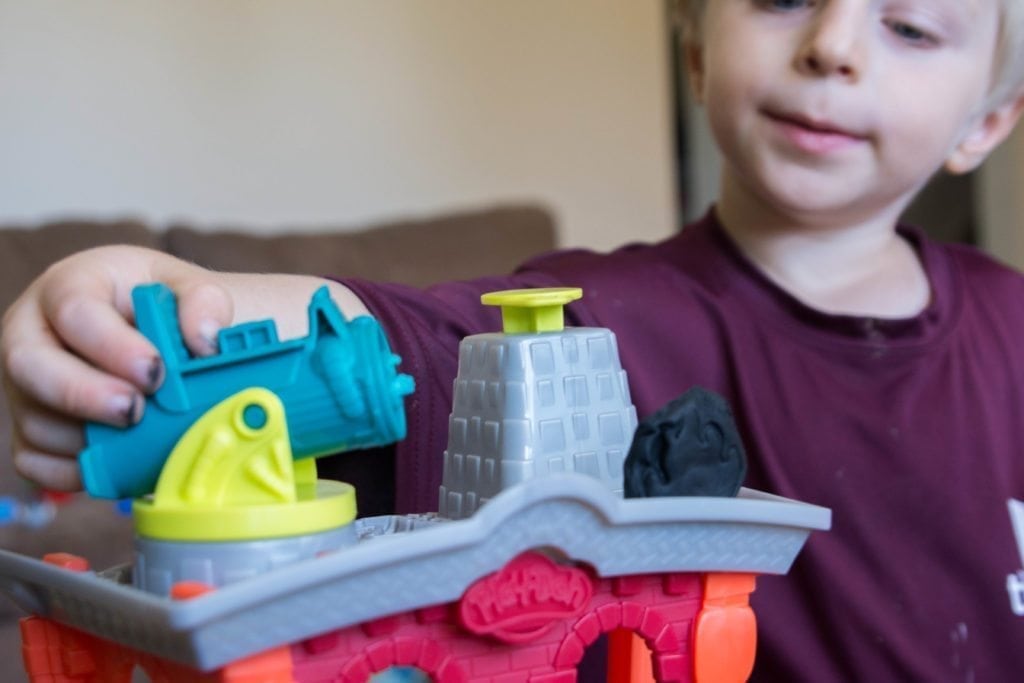 Jack's imagination lead him to make burnt fire, thus he put black compound into the fire mold and put it on top of the fire station. We then decided to make things more exciting by putting the town painter next to fire, but we felt like she might want an ice cream cone while she was so hot. So we made some ice cream at the ice cream truck. The ice cream cone is a little large proportionally to the painter, so it was a little tricky getting it to fit!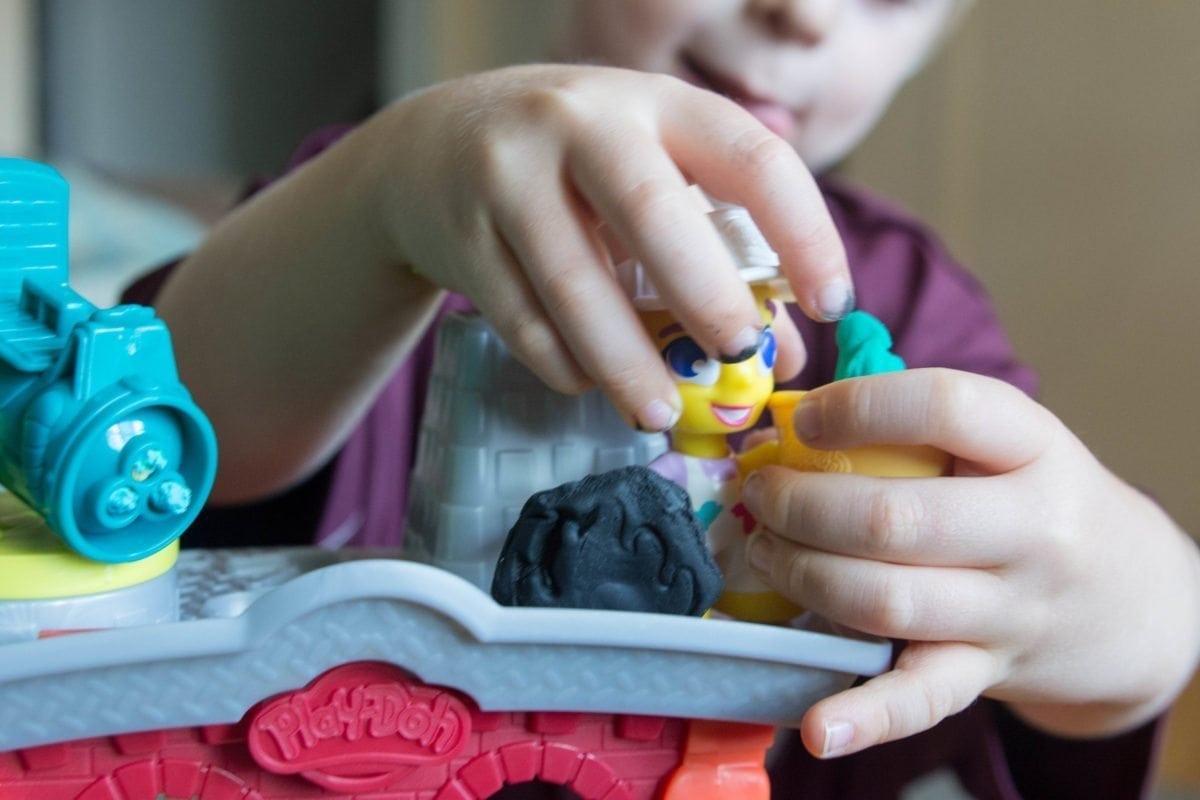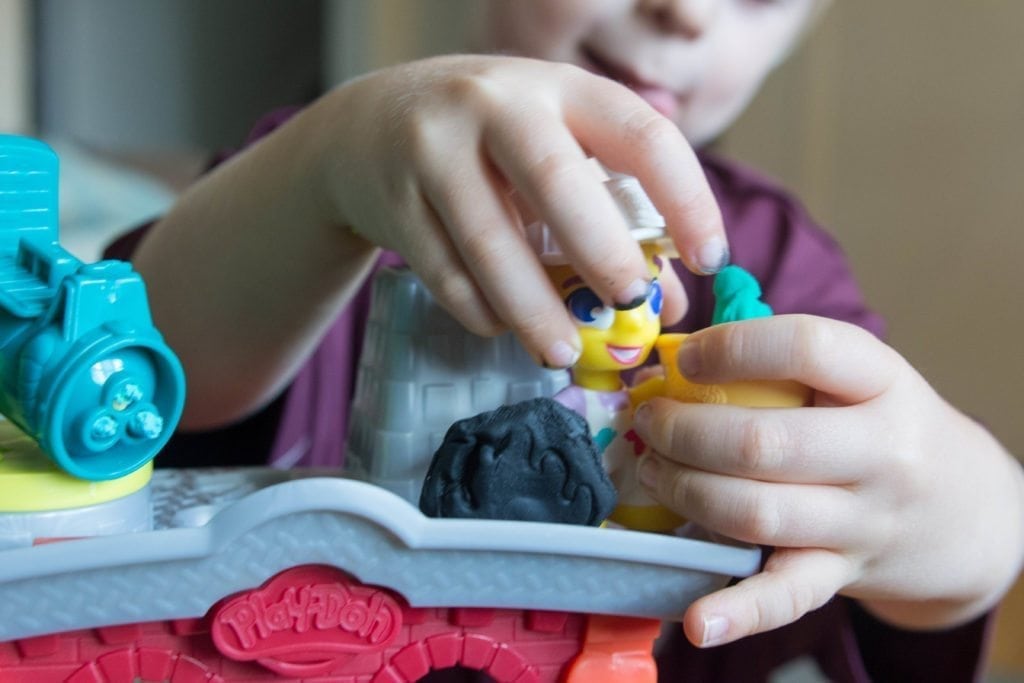 Then we finished with all of the PLAY-DOH Town people eating a pretend delicious desert ( like all the food shows Jack watches with us). Apparently it is simpler if they just stick their face in it! If you're a PLAY-DOH fan then you might want to pick up some more of your own compound for World PLAY-DOH Day on September 16th. I'm sure we will be having some more fun then too!