I participated in an Ambassador Activation on behalf of Mom Central Consulting for Lay's. I received a promotional item to thank me for participating.
In our house, cooking is a family affair. All of us help prepare, and, of course, eat the food, including Jack. Forrest and I always love experimenting with new recipes. Sometimes they are super awesome…other times, not so much. But either way, it's always a lot of fun.
I've always enjoyed cooking since I was young, and that's a trait I hope to pass on to Jack. I think some of the best memories can be made in the kitchen, and by emphasizing the importance of making homemade food (or, at least, semi-homemade) and eating together as a family, Jack will grow up knowing how to take care of himself, and love his family, too.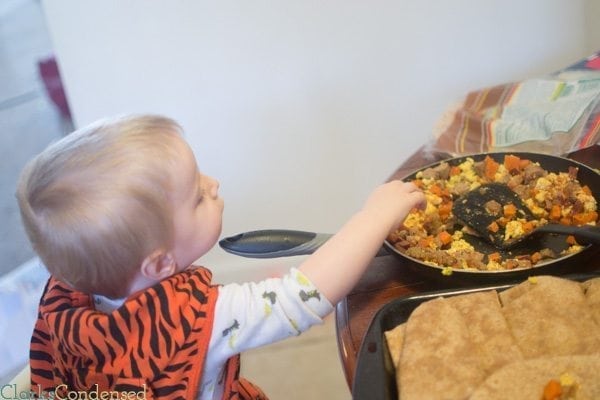 I often share some of our favorite family recipes on Clarks Condensed, so I thought I would share a little collage of our very favorite recipes. You know the ones — the recipes that you always go back to when you don't have any other ideas, because you know everyone will love it. The recipes that you make when you need to take dinner to a friend or family member. The ones you will probably pass on to your children (and perhaps, they've already been passed down to you.)
These are those recipes for our family: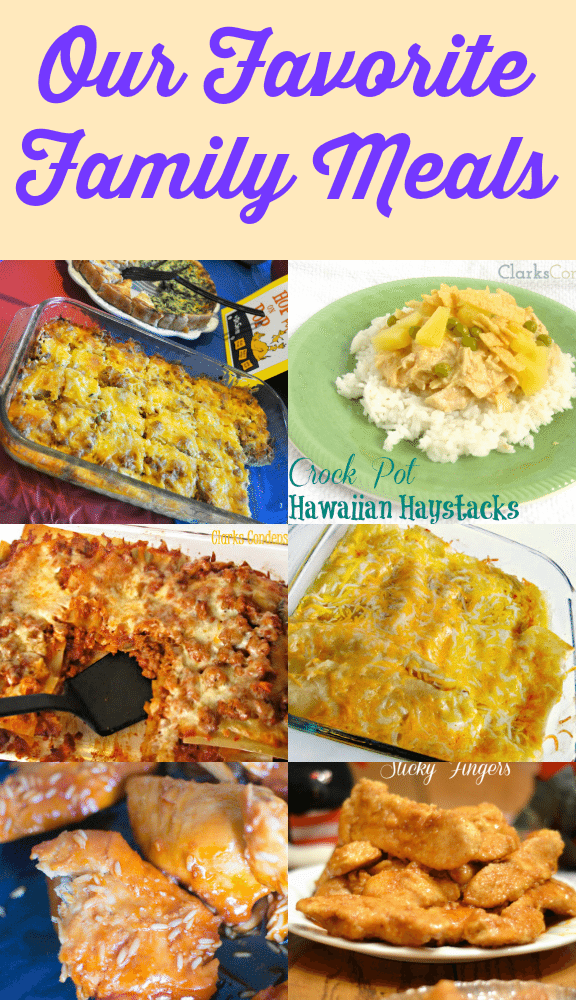 1. Sausage Breakfast Casserole
2. Hawaiian Haystacks
3. Easy Meat Lasagna
4. Green Chili Chicken Enchiladas
5. Apricot Chicken
6. Better-than-Winger's Sticky Fingers
As I was compiling this, I was trying to decide which of these would make a delicious chip flavor for the Lay's "Do Us a Flavor" competition. After very careful consideration (so, about 3.5892 seconds), I decided to submit ideas using ingredients from the chicken enchiladas and also from the sticky fingers recipe. I think those would make for a super yummy chip!
Be sure to go make a suggestion for the "Do Us a Flavor" contest — click on the "See Rules" page for more information, but you could have a chance to win $1 million if you win (though really, I'm hoping I win!)