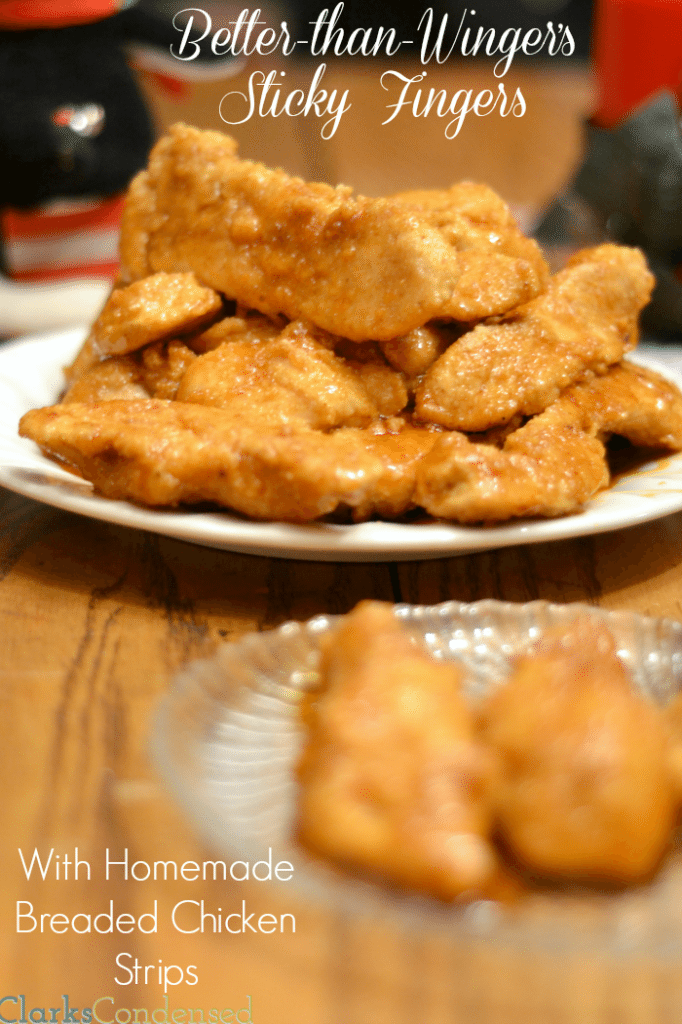 Back when my family used to visit Utah (obviously before I lived here) I would always cross my fingers and toes that we would get to visit Wingers. If you've never been here, you're really missing out. It's a typical, casual restaurant, but their signature item is their sticky fingers.
And they are absolutely fabulous!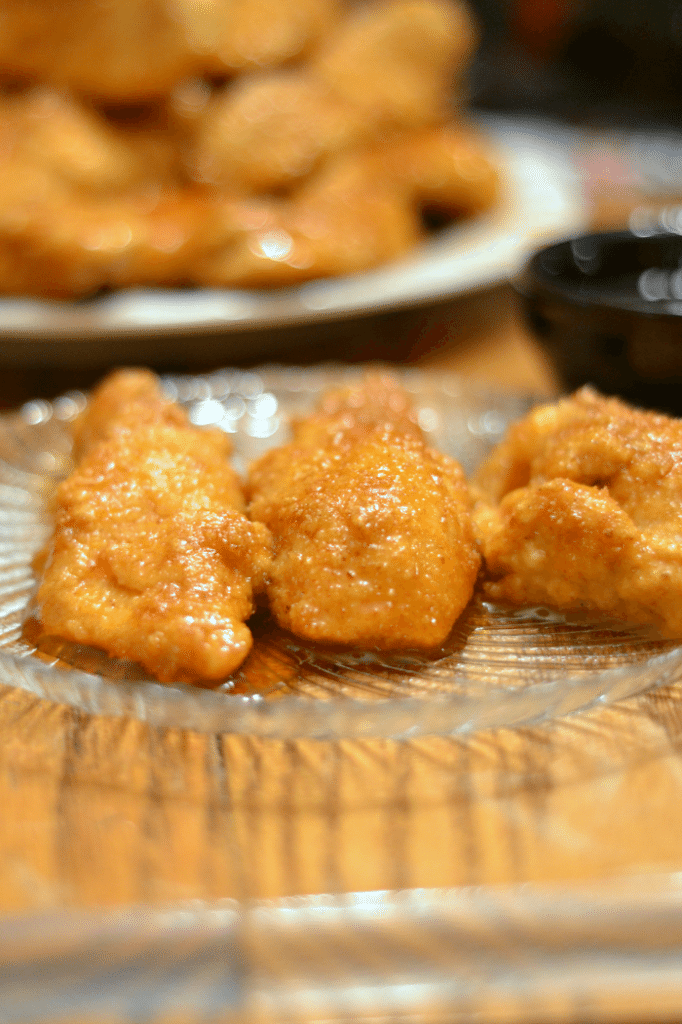 The sauce packs a good amount of heat and sweetness, and they are seriously finger lickin' good. Really, I don't think anyone would judge you too harshly if they saw you doing that (well, I wouldn't. And isn't it just my opinion that counts?! Just kidding.)
While you can find a Winger's in just about every city in Utah, I'm not sure it even exists outside of the state. So, of course, I had to come up with a copy cat recipe to use when we leave the state. When we were in Colorado over Christmas break, I thought it would be the perfect time to experiment.
NEVER Miss Another Recipe!
Sign up for our food and recipe newsletter today
Free eRecipeBook upon signup
Free Meal Planning Bundle
Easy and Family Friendly Recipes EVERYONE Will Love!
I saw that my friend, Amber, had posted a recipe for sticky fingers on her blog, and it sounded pretty great. However, when I went to make it, I realized that she had said to use frozen, breaded chicken fingers. And, unfortunately for me, I didn't have any of those. So I decided to just make my own, and it still turned out amazing. Thus why I call this, a better-than-sticky fingers recipe.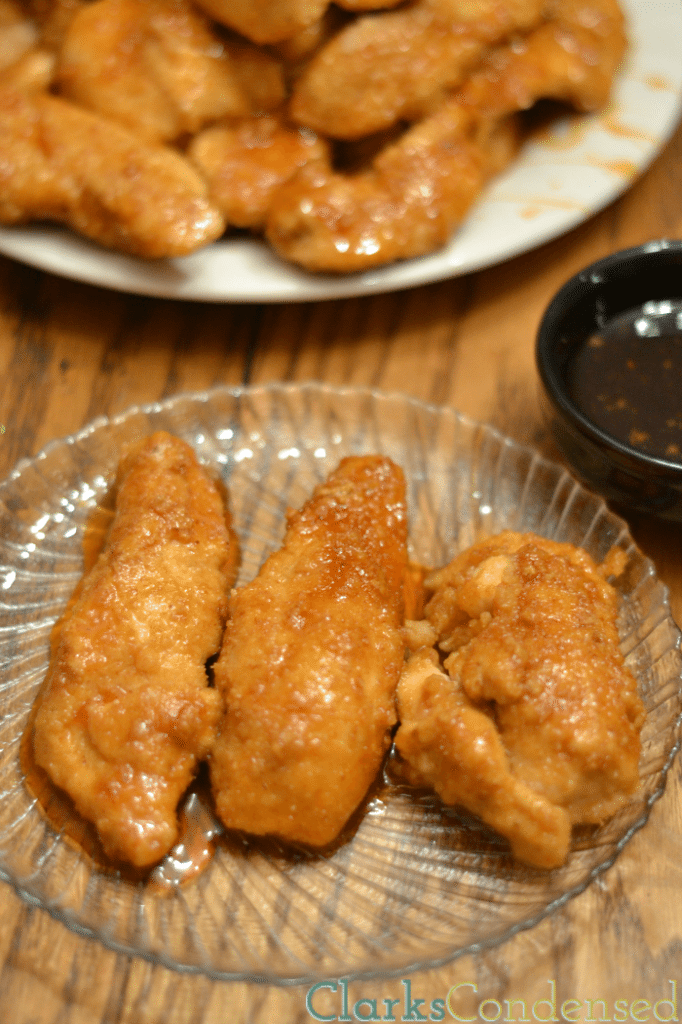 Don't believe me? Just ask my dad. For days afterwards, he kept telling me how much he loved them, and he would describe in detail why he loved them. We finally decided that the sauce tasted best when you add ranch dressing in it, which is something they will sometimes do at Winger's, but it's not the sauce they cook the chicken fingers in. However, we think that's what put these sticky fingers over the top. Feel free to omit it if you don't like ranch/can't have it…but, I highly suggest you don't!
Oh, and be sure to set some of the sauce aside for later…it's great for salads, dipping, etc. Yum! And if you are in a pinch, be sure to head over to Amber's blog for instructions on how to use the frozen chicken fingers instead of homemade ones…I'm positive they are still delicious!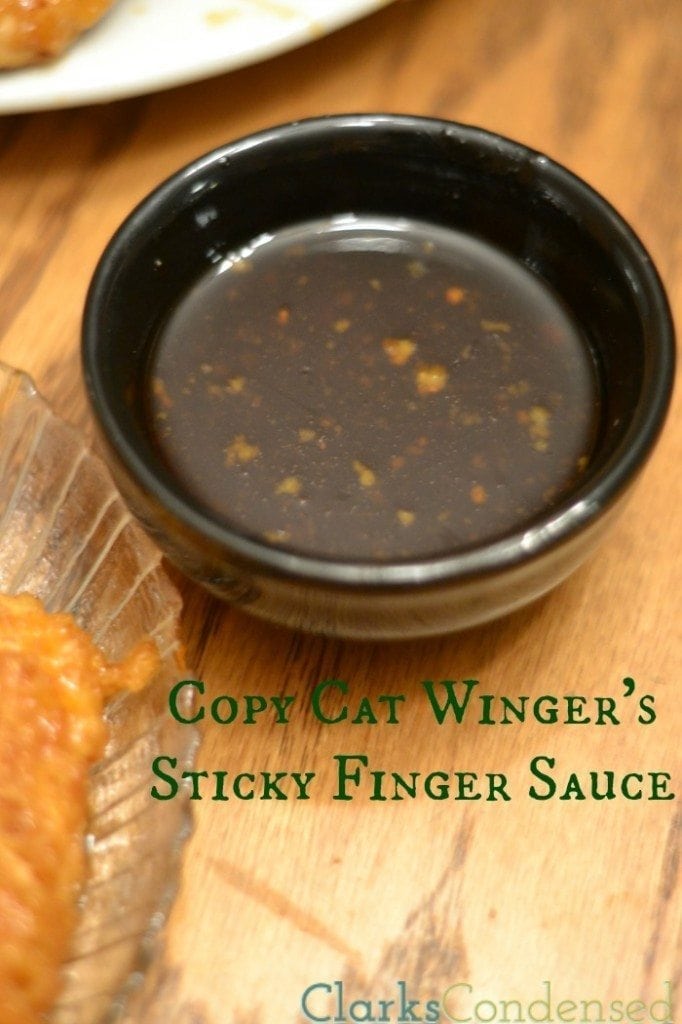 PS, this recipe makes quite a few — upwards of 25 chicken fingers. So, you can half it, but they make great leftovers. Plus, they are super addicting — I imagine you'll want more than just two or three 😉
Yields 25-30 strips
Better-than-Wingers Sticky Fingers
Ingredients
Breaded Chicken Fingers Recipe
10 skinless, boneless chicken breasts
Salt
Pepper
2 cup buttermilk
2 1/4 teaspoons garlic powder
3 eggs, beaten
2-3 cups plain bread crumbs
2 teaspoon baking powder
Sticky Fingers Sauce
2 1/3 cups brown sugar
10 tbsp Frank Buffalo Sauce sauce
6 tbsp water
1/2 cup ranch dressing
Instructions
Breaded Chicken Fingers
Cut chicken breasts into long strips, about 2-inches wide (about 5 inches long). Each breast should make about three chicken strips.
Season the chicken strips with salt and pepper.
In a large, gallon sized bag, place buttermilk, eggs and garlic powder. Put chicken strips in, seal, and shake (I recommend using two bags). Place in refrigerator for about two hours.
Preheat oven to 375.
Place bread crumbs in a large dish (start with 2 cups, add more if needed later on)
Remove chicken from the refrigerator.
Taking one piece at a time, shake off the excess milk, and cover in bread crumbs. Place on a greased cookie sheet.
Repeat until all chicken is coated.
Bake for about 15 minutes, or until chicken is no longer pink.
Dip chicken in sticky fingers sauce and cover completely.
Sticky Fingers Sauce
Put the brown sugar, hot sauce, and water into a sauce pan, and bring to a boil over medium heat.
Let boil about five minutes, stirring the whole time.
Remove from heat, and let sit for about 1 minute.
Mix in ranch dressing.
Notes
Adapted from http://www.dessertnowdinnerlater.com/2013/12/copycat-wingers-sticky-fingers/
7.8.1.2
1054
https://www.clarkscondensed.com/recipe/wingers-sticky-fingers/
This recipe was created on ClarksCondensed.com. Feel free to distribute as needed, but if you post it on your own site, please link to back to ClarksCondensed.com
n
COMMENT POLICY:
All we ask is that you be kind. We welcome differing opinions, but any comments containing personal attacks, sarcasm, etc. will be removed immediately. Keyboard warriors aren't welcome 🙂 All comments are moderated and may take time to be approved. Anything not pertaining specifically to the content of a post will be removed (including comments about ads).