Happy National Ice Cream Day! Did you know that was today? I really didn't until I was looking at Facebook this morning.
And lucky for you, I accidentally made a delicious ice cream recipe just the other day.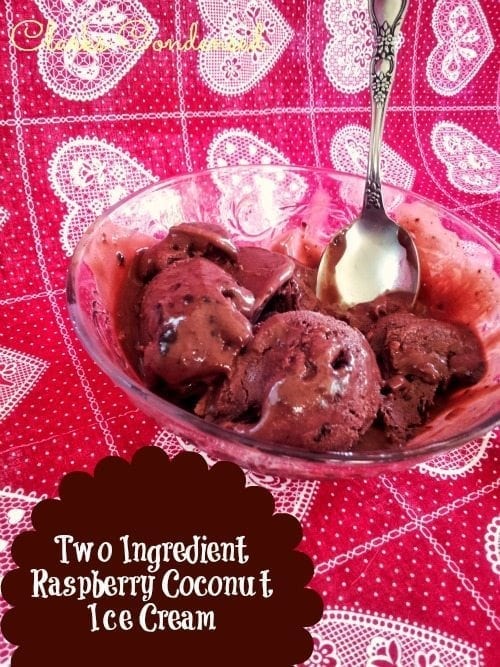 Yes, I meant to say accidentally. You see, the other day, I bought this bag of dark chocolate raspberry M&Ms. I've been kind of obsessed with this little bags of candy (with a resealable zipper) that have been popping up at the stores lately, and this has definitely been my favorite kind.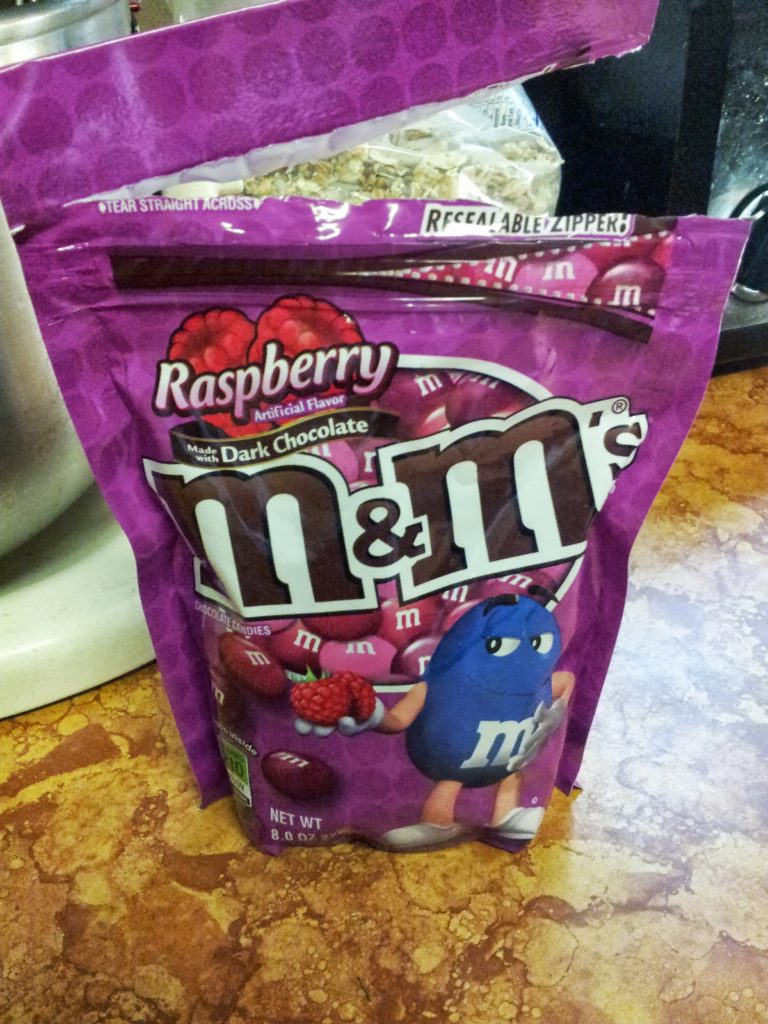 I justified buying them because I figured I could come up with some kind of tasty concoction. I got the brilliant idea that I could make truffles, and I found a recipe using coconut milk, rather than heavy cream. However, I ignored the warning to not use "lite" coconut milk, and it ended up not working at all. In an attempt to fix it, I put it in the freezer, where it did harden…but as soon as I attempted to shape them into truffles, they started to melt. Obviously.
I decided to try the mixture, and it tasted exactly like ice cream! I was so excited. Seriously, this is the easiest ice cream ever, and it's mostly dairy free (obviously, the M&Ms aren't totally dairy free.) It didn't make me feel sick like regular ice cream does, so I felt like it was a success. You don't need any special equipment to make this ice cream — just a stove, a freezer, and two ingredients. If I made it again, I think I might add coconut flakes, but really, that's another thing that is so great about this recipe — it's so versatile!
So, if you are looking for a super easy recipe to celebrate National Ice Cream Day (or any day, for that matter) hopefully you'll consider this one. What is your favorite flavor of ice cream?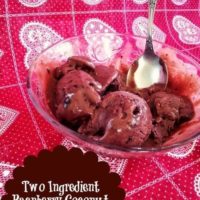 Coconut Raspberry Ice Cream
Ingredients
1 8 oz bag Dark Chocolate Raspberry M&Ms
1 can coconut milk
Instructions
Place M&Ms in a Ziploc bag and smash into smaller pieces. Place in a medium-sized bowl and set aside.
In a medium-sized sauce pan, heat coconut milk over medium-high heat until it almost starts to boil. When little bubbles start to form around the edges, remove from heat. Immediately pour over the M&Ms, and let sit for one minute. Then, whisk until the M&Ms are melted, and a nice, thick, and creamy mixture has been created.
Cover with tin foil and place in freezer until frozen -- about two hours.
/