A sweet, easy and delicious raspberry marinade and glaze that's perfect for steak, chicken, or pork!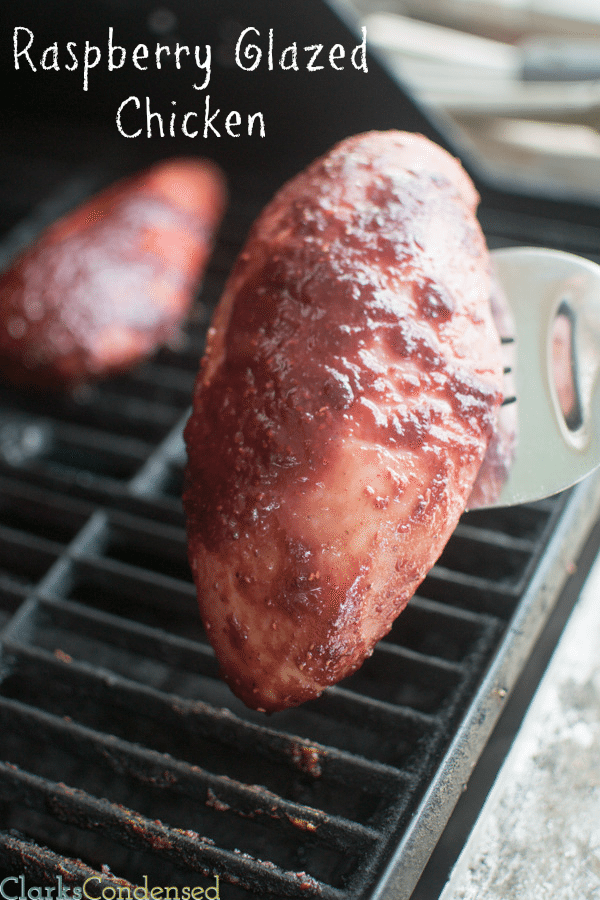 You may be looking for this recipe if you came from this post. Thanks for clicking over!
This simple raspberry marinade is perfect for marinading chicken, pork, or steak in, and the leftover marinade is perfect to use as a glaze for the finishing touch! We love grilling meat (one of these days we'll have a grill of our own!), especially when we use a tasty marinade like this.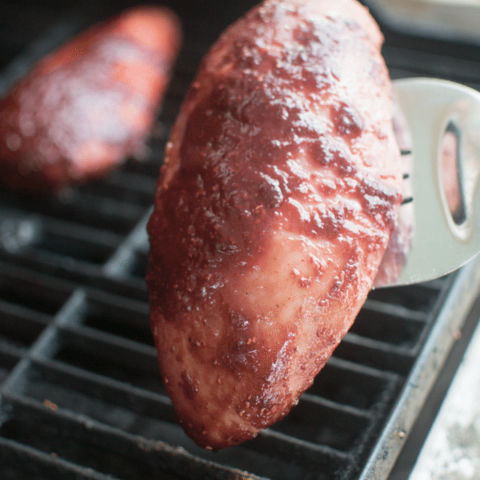 Raspberry Marinade and Glaze
Ingredients
1 cup raspberry preserves
1/3 cup apple cider vinegar
2 teaspoon chili powder
Instructions
Mix together all the ingredients until liquidy.
Marinade meat of choice for about 3-4 hours. This marinade will be enough for about 8 chicken breasts (or equivalent of steak & pork chops)
If you want to use it as a glaze as well, use 1/2 marinade on 4-5 pieces of meat, and use remaining on the meat while grilling.
Nutrition Information:
Serving Size: 1
Amount Per Serving:
Calories: 852
Total Fat: 1g
Sodium: 155mg
Carbohydrates: 221g
Sugar: 192g
Protein: 1g
COMMENT POLICY:
All we ask is that you be kind. We welcome differing opinions, but any comments containing personal attacks, sarcasm, etc. will be removed immediately. Keyboard warriors aren't welcome 🙂 All comments are moderated and may take time to be approved. Anything not pertaining specifically to the content of a post will be removed (including comments about ads).