Have you tried my homemade hamburger bun recipe yet?  I've gotten some great response from it, and having just made them again, I can say this — they really are as delicious as they sound (sorry if that sounds conceited. I just really like them!) So when Debbie from Kneaded Creations asked if I could transform this recipe and make a healthier version of pigs in a blanket, I couldn't say no!
As you can see, these are a little bit bigger than your typical pigs in a blanket, but I thought they were the perfect size. I mean, if you are making them for a main dish, who would want to have just one, tiny one? These are so tasty and quite a bit healthier. I used Jennie O Turkey hot dogs, and the bread is completely homemade as well.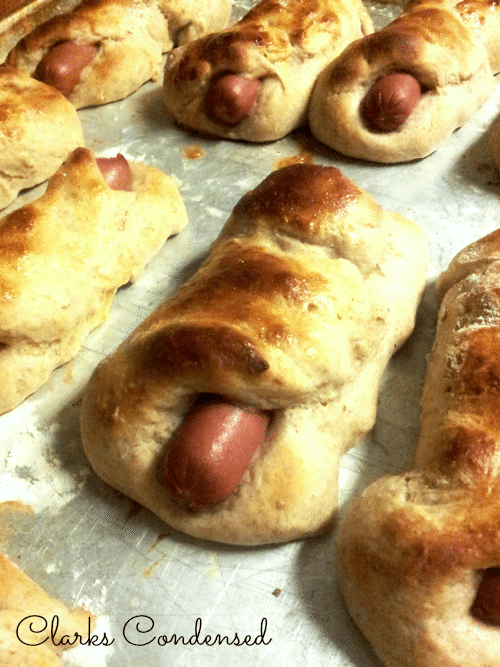 COMMENT POLICY:
All we ask is that you be kind. We welcome differing opinions, but any comments containing personal attacks, sarcasm, etc. will be removed immediately. Keyboard warriors aren't welcome 🙂 All comments are moderated and may take time to be approved. Anything not pertaining specifically to the content of a post will be removed (including comments about ads).