Hello friends and family of Clarks Condensed,
I am Allie with AllieBambina's blog. My favorite holiday is the Fourth of July. I am so obsessed with the red, white and blue decorations and festivities.
As I'm sure you've seen, this image on Pinterest has totally made the rounds!
It's adorable for a Pinterest post, but so not practical for real life! First, the blueberries I purchased, were not especially proportionate to the bananas and strawberries. Also, what if you were to put this platter out at an event? After two skewers were eaten, the flag would look subpar! We can't have that.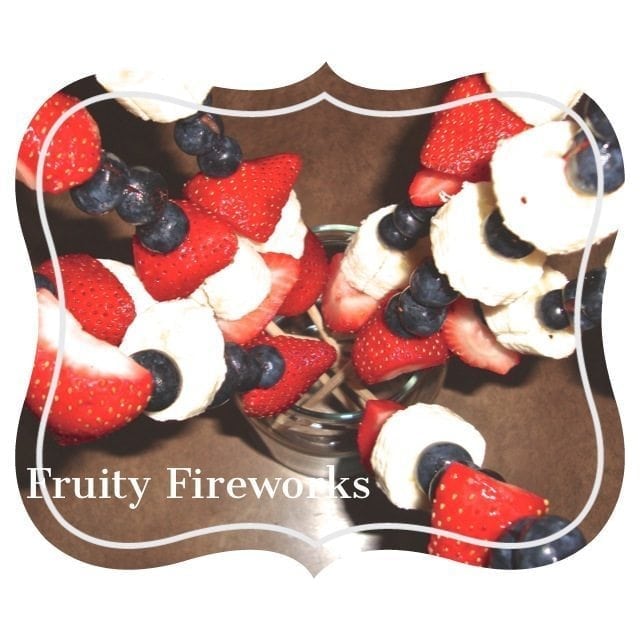 I chose to use blueberries, strawberries and bananas; however, I think that substituting blackberries and raspberries could be totally adorable also!
Instead of the arrangement of the flag, I have arranged the skewers so they appear more like a firework! I organized the fruit kabobs in an up-cycled Yankee Candle jar. Here's how I created the jars to be presentable: Jars for the Keeping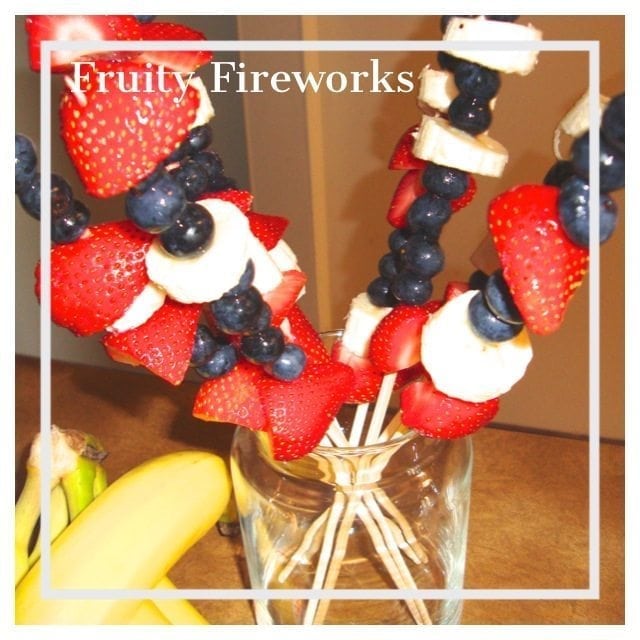 And if you have little ones, as I know many readers of Clarks do, these are great tool for learning patters, shapes, colors and math. The list is endless. The fruit kabobs are so fresh and healthy for your babies and your family!
Let me know if you try these out for your holiday festivities! Come visit me at AllieBambina!
Thanks Clarks for allowing me to guest post! Have a safe and fun vacation!