This is a sponsored post written by me on behalf of UPS for IZEA. All opinions are 100% mine.
A few weeks ago, my sister, Cindy shared this post on Facebook, and I loved it so much, that I felt it was worth resharing:
I know I can't be the only one who needs to remember that there are more good people in the world than bad. Going through the events at Columbine almost 17 years ago definitely changed me. I'd like to think for the better in some ways, but I also carry emotional scars with me that effect me in my day to day life. However, you don't need to experience a school shooting, violence, or any mass shooting for that matter, to feel scared, worried, anxious, depressed or physically debilitated because of the horrible and scary things happening in our world. It affects us all.❤ When things like mass shootings happen, it is so easy to be afraid. And I'd be lying if I said I'm not. But one way I can think of, to combat and over power those fears, is to continually look for the good in the world. Good people far outweigh the bad, even if it's hard to remember that. What if we could come together as a community, society, family and friends and start sharing "the good" we see happening? Everyone is on social media anyway, how wonderful would it be to post pictures, and thoughts sharing the good we see. Whether you watched a young teenager hold the door open for someone, the car in front of you paid for your lunch, or you witness a sweet exchange between strangers. Post it. Share it. Show the world that there are good things, wonderful things happening in our day to day life. It may be a small gesture, but great things grow from something small. Even if it something one person shares, maybe it will bring a little hope. #SharingGoodnessOfTheWorld
I admire my sister a lot. She has been through a lot in her life, and while I know her trials have been difficult, and at times, heartbreaking, she has become such a strong person through it – more than I think she realizes. Her desire to encourage others to share the good they see in the world has inspired me to be more positive about life and appreciate the blessings I do have – because those can be easy to take for granted. In her own way, by sharing a little bit of her story and feelings, she's making a difference in many lives.
When I heard about the UPS #WishesDelivered campaign, it reminded me of my sister's post and desire to spread the good. I love that UPS also wants to celebrate the goodness of people around communities. They are asking people to post their wish for good on Twitter using the #WishesDelivered hashtag on Twitter and Instagram, as well as submitting stories of people who are making wishes come true to the UPS hub. For every wish that is shared with that hashtag, $1 is donated to a charity (Boys & Girls Club of America, World Food Programme, Toys for Tots Literacy Program, The Salvation Army, or The UN Refugee Agency.)
By sharing your wish for the greater good, you are helping make someone else's life a little better. I know that I have a hard time seeing the good in the world, especially when all I see on social media is the opposite! But for me, just looking at these two sweet boys reminds me that there is good…and that it's up to me to raise my boys to see and be that good as well. What is more innocent and pure than a child?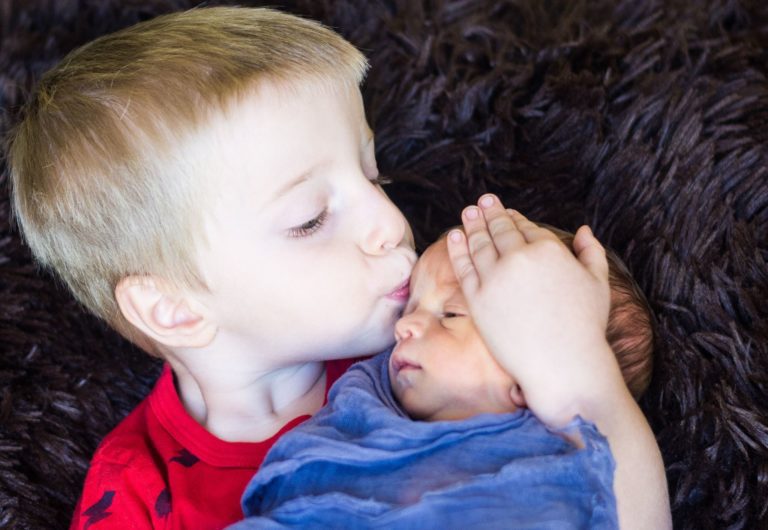 What if we all participated in the #WishesDelivered campaign, and also took the time to help my sister's wish of sharing the good in the world, come true? I know that whenever I see someone share a story of goodness on Facebook, or Instagram, or in person, it really touches my heart. There is so much sadness in the world – we could all use a little more goodness. Flood your social media feeds with good – it will make more of a difference than you think.
Wishes can be submitted from November 10th, 2015 to January 1st, 2016. You can go to the #WishesDelivered Site to share a Wish Story, or submit a wish for good on Twitter or INstagram using the campaign hashtag #WishesDelivered.