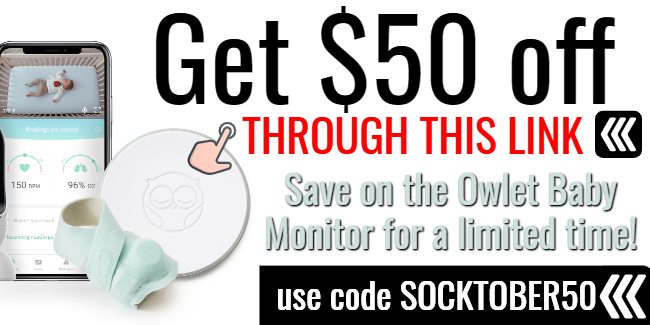 Disclosure: This post was sponsored by Yiva Naturals and I was compensated for it. All opinions are my own. 
So last year, I attended the Build Your Blog Conference, put on by the lovely ladies at Six Sister's Stuff. One of the best parts of attending a blog conference, is being able to connect with some amazing companies. One of the companies that I connected with was Yiva Naturals, and I'm excited to share their product with you all today.
Women's Daily Balance is an all natural, drug free supplement that is made from raspberry plant and chasteberry. This combination is created to help tone the uterus muscles and balance hormones. It has SO many benefits, from helping with painful menstrual cramping, to migraines, to bloating and water retention. It was first created to help couples that were dealing with infertility, which is why it stood out to me at first. Although I was blessed to have Jack pretty easily, I know many wonderful couples who aren't as lucky. When I heard some of the stories, of couples who were unable to have children, who took this supplement and conceived soon after, I thought it seemed pretty amazing.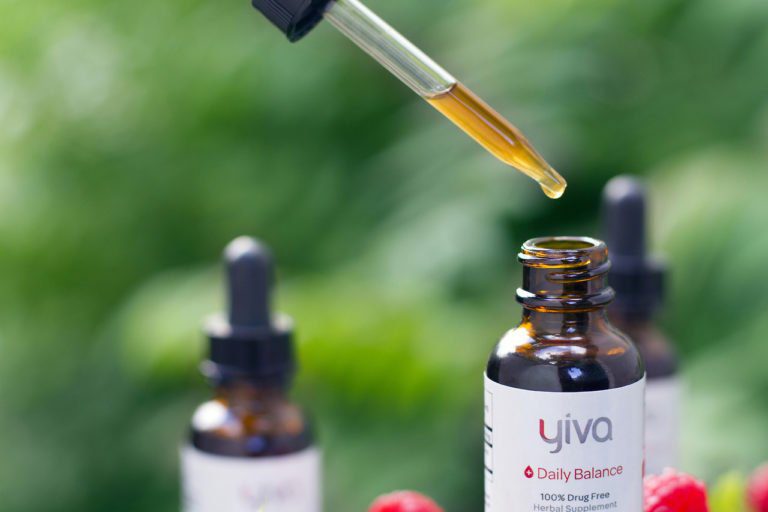 FREE Online Prenatal Course!
Join our "Surviving Pregnancy" eCourse
Free eight day course taking you from conception to postpartum recovery
Tips and Tricks from a Mom of 2
Access to our FREE pregnancy and postpartum support group
The blend of Rubus Idaeus (raspberry plant) and chasteberry has been developed over 20 years, and these herbs are known for the treatment of women's reproductive health. And the best part? There is a 45 day money back guarantee! And, if you are interested, if you use the coupon code YIVATODAY20, you can get 20 percent off. No excuse not to at least try it! If you have any of the following symptoms, I'd definitely try this out:
Painful Menstrual Cramping
Irregular Cycle
Heavy Blood Flow
Mood Swings
Depression
Anxiety
Bloating and Water Retention
Migraine or Bad Headaches
Decreased Libido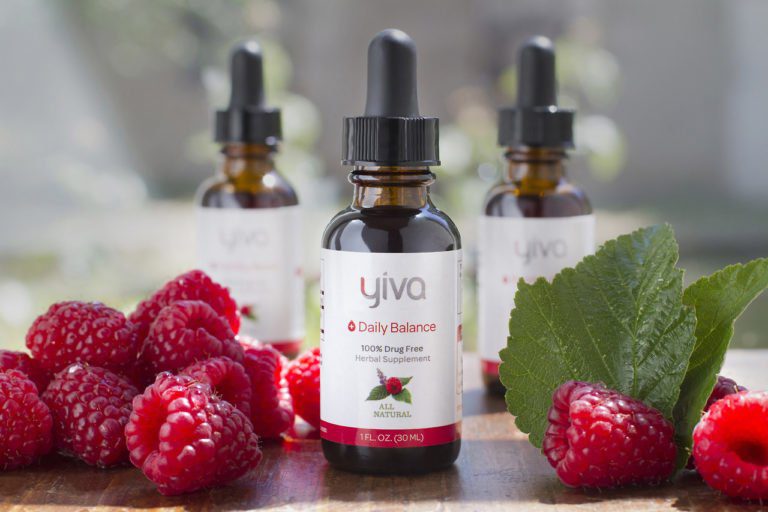 I was given a sample of this to try, and I have actually really liked using it. While I don't identify with most of the symptoms that those who would benefit most from this have, I do suffer from terrible headaches/migraines. After using it, I noticed a difference, and just overall felt better.