Music can make your labor and delivery a little more peaceful – here are some of the best labor and music ideas!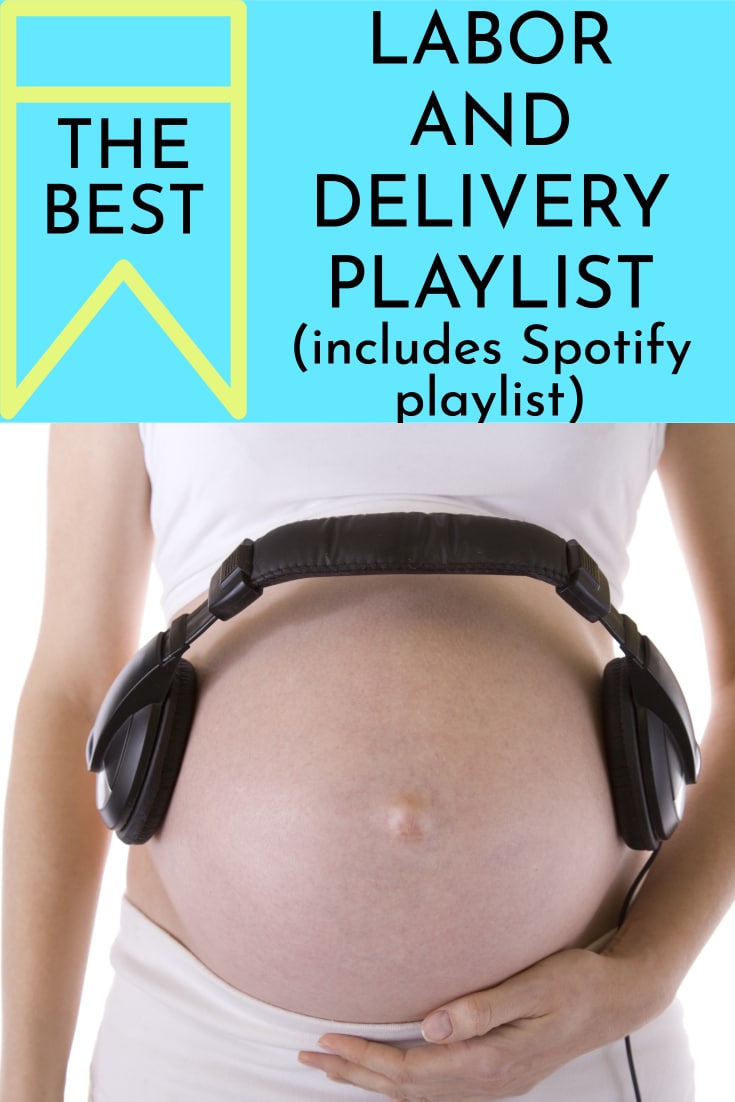 Music to Play While Giving Birth
My last few weeks of pregnancy with Oliver were a little hard.
We found out that he was breech. I went through an unsuccessful ECV to try and turn him. And even though he eventually turned on his own, we found out that he was IUGR.
FREE Online Prenatal Course!
Join our "Surviving Pregnancy" eCourse
Free eight day course taking you from conception to postpartum recovery
Tips and Tricks from a Mom of 2
Access to our FREE pregnancy and postpartum support group
I had no idea what to expect, and I felt totally out of control.
At one point, a c-section was on the table, and it just about made me go crazy. There is absolutely NOTHING wrong with a c-section, but it wasn't in my "plan."
I started researching ways to make a c-section the best experience possible, and I loved all the tips people had. One of them was to have some kind of playlist, which I loved the idea of. Shortly after reading that, I heard the song "I Won't Give Up" by Jason Mraz on the radio.
You guys, I started balling. For the first time in awhile, I felt at peace with everything. I don't know why this song moved me the way it did, but it just made me feel that no matter what, everything was going to be okay. And that I wasn't going to give up, even though things were tough.
This was the song that was going to be at the top of my playlist.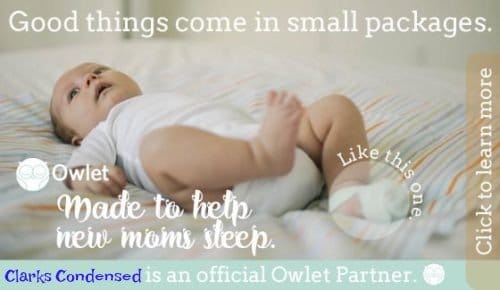 Life took a different route, and I was able to go into labor on my own and have the birth I had envisioned. But still, I wish I had made the playlist.
I love music, and it really calms me. I was in so much pain, and I feel like music may have helped to take the edge off.
So I decided to make this playlist for the next time around. I've compiled songs that I feel like I would have appreciated during labor, and I've also consulted with others for ideas. You can listen to the playlist for free on Spotify, or you can click on the songs individually below. Many of them you can get for free with Amazon Prime (and you can get a 30-Day Trial here).
Labor and Delivery Playlist Ideas
Thousand Years – Christina Perri
Here Comes the Sun – The Beatles
Meet Your mom – Garth Brooks
First Day of My Life – Bright Eyes
Danny's Song – Kenny Loggins and Messina
What I Never Knew I Wanted – Carrie Underwood
All About That Bass – Megan Trainor
It All Started With a Beer – Frankie Ballard
You Make My Dreams Come True – Hall and Oates
Die a Happy Man – Thomas Rhett
Can't Stop the Feeling – Justin Timberlake
Anything Like Me – Brad Paisley
All of Me (party version) – John Legend
Don't Leave Me – Regina Spektor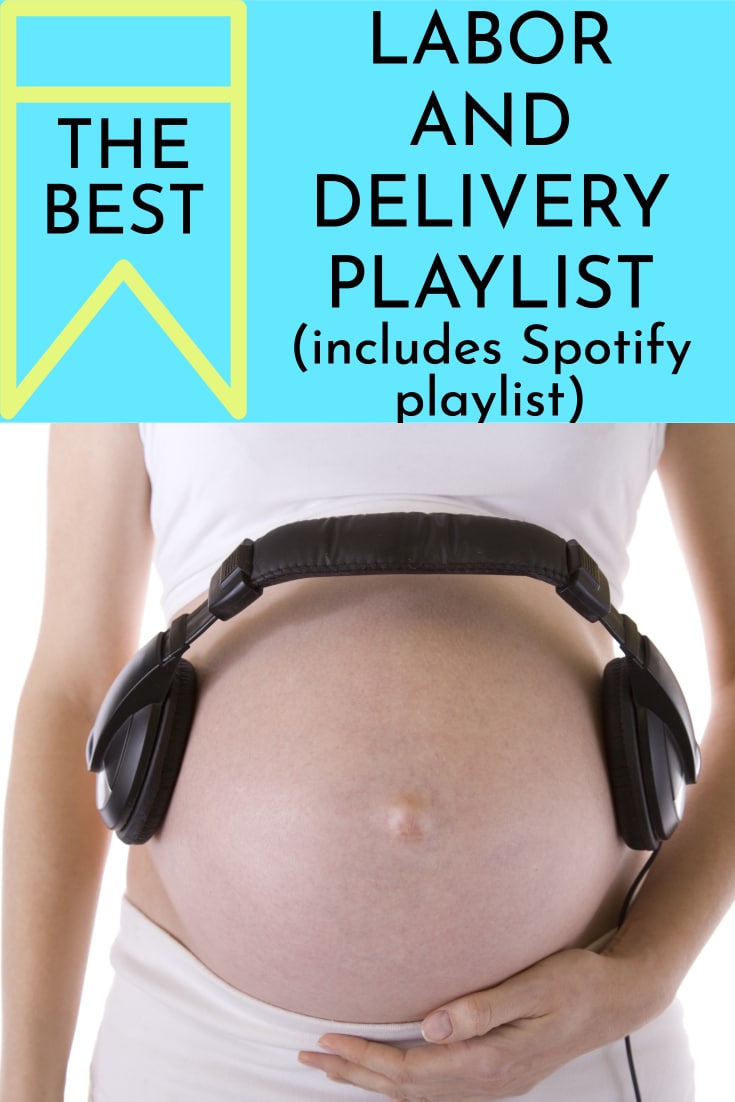 COMMENT POLICY:
All we ask is that you be kind. We welcome differing opinions, but any comments containing personal attacks, sarcasm, etc. will be removed immediately. Keyboard warriors aren't welcome 🙂 All comments are moderated and may take time to be approved. Anything not pertaining specifically to the content of a post will be removed (including comments about ads).