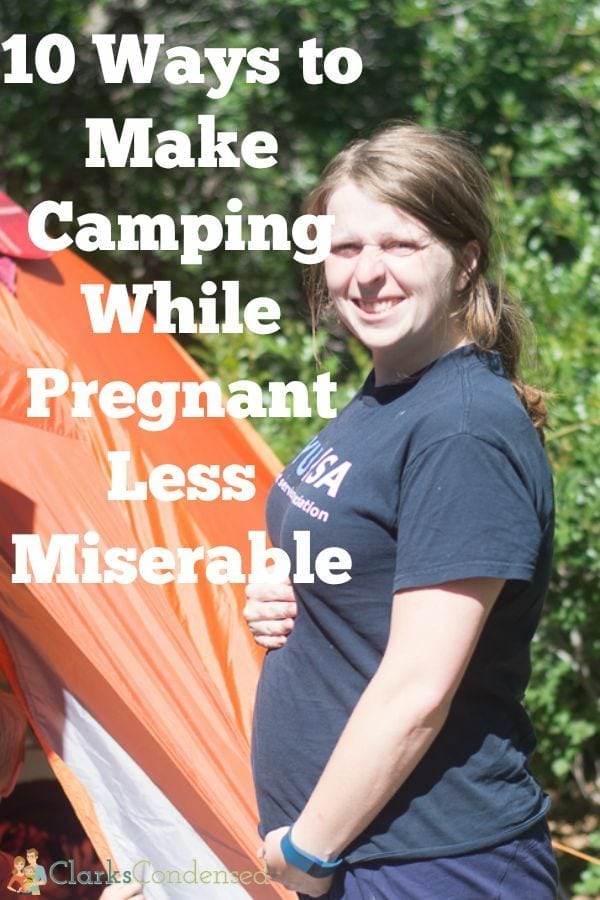 A few weeks ago we went camping (which was the first time since we've been married!) It was a really fun weekend to spend with just Forrest and Jack, and we can't wait to again!
I was a little hesitant about going camping, since I am in my third trimester of pregnancy. While most of my bad morning sickness has subsided (just some queasiness throughout the day remains), I'm not super comfortable most of the time – even though I'm not that big, I've had a lot of pain throughout this pregnancy, and I'm just exhausted all the time. However, when we had the opportunity to review Jellystone Park in Larkspur, Colorado, I figured it would be a good place to go while pregnant. It has all the fun aspects of camping, with a little bit less ruggedness to it.
It was a fun weekend for sure, though it didn't totally go off without a hitch. However, camping with pregnant is possible, and it can be enjoyable! I'm sure there are pregnant women who are tougher than me and can rough it a bit more than I'm going to describe…but hopefully these tips are applicable to the majority!
First off, check with your doctor to make sure you are okay to camp! More than likely, you'll be fine, but if you've had a high-risk pregnancy, they may give you specific guidelines (such as being within 10 minutes of a hospital.) It's also important to bring all the information you have with doctors phone numbers, nearby hospitals, insurance information, etc.
1) Shade
This is one thing I didn't think about before we went, and I greatly regretted not ensuring we had a campsite with shade. Somehow, we ended up with one of the only campsites that had absolutely ZERO shade throughout the day. I'm pretty sure the only time there was any was around 6 AM…which was probably the only time we didn't want it. During the day, I had a hard time wanting to stay at our campsite because it was so, so hot. There wasn't a cloud in the sky either! Jack and I took a nap during the day in our tent, and let's just say that was a very bad idea!
So, if you are making a reservation beforehand somewhere, request that you are put somewhere that has plentiful shade during the day! Most of the sites we saw had a ton of shade throughout the day, and I was quite envious. Trees are great! I would say it's even worth it to invest in one of these if you'll be going a lot.
2) Water
Obviously as a pregnant woman, you are having to drink more water than usual anyways. When you are going camping, you'll likely be at a bit of higher altitude and a little more active, so you need even more water (if you'll be walking a lot, you may experience some swelling, and water can help counteract that.) The last thing you want is to get dehydrated (and end up in the hospital getting IV fluids!)
Depending on where you are camping, you may want to bring a couple of gallons of water from the store or home. While most camp sites I've been to have had clean drinking water that you can fill up with, you don't want to necessarily count on that. If there is water somewhere, it may or may not be from the cleanest source (especially if it's just a random camp ground somewhere.) I think it's a good idea just to bring water that you know is clean and won't get you or your baby sick. Gallon jugs are not that expensive to buy, and they are worth it for the peace of mind!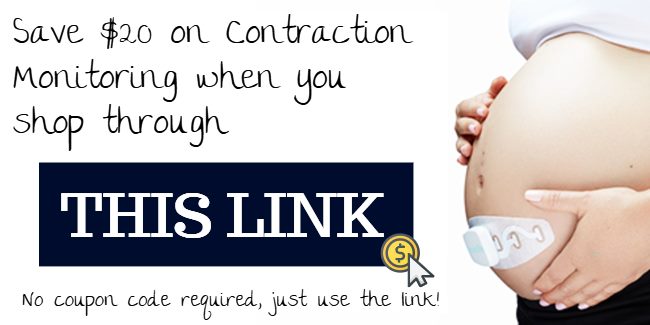 We absolutely LOVE these water bottles. They keep water cold FOREVER. We want to buy a few more because they work so well.
3) Air Mattress or Cot
Trust me on this one – you do NOT want to sleep on the ground, especially later on in your pregnancy. I thought I was good to go with our air mattress, which had been a very nice place to sleep in the past, but somehow it got a small leak in it, and both nights we were camping, I ended up in a sunken-in air mattress on the group. Let me just say this – those were two of the most miserable nights ever.
So, I recommend having a comfortable air mattress – but make sure it doesn't have any leaks in it. Before you go, just blow it up and let it sit for several hours – maybe take a nap on it – to make sure it doesn't deflate on you!
Otherwise, a cot with a mattress pad is a good choice as well. I promise, sleeping will be much easier if you aren't on the hard ground.
4) Bathrooms
I'll admit, I don't like going to the bathroom outside (or even in an outhouse…I know, spoiled) even when I'm not pregnant. However, I've done it in the past and survived. During pregnancy? No chance. When we went camping, I made sure there were running bathrooms available. If I had to get up in the middle of the night, I wanted it to be a nice-ish bathroom and not in the woods! A lot of campsites I've been to have running bathrooms, so if that's important to you, make sure to find one that does!
Some of you may be tougher than me and be okay going to the bathroom outside. Even then, here are some ideas on Pinterest for creating an outdoor toilet, or you can buy an outdoor toilet!
5) Schedule time for a nap
While we didn't do anything too strenuous, the first day I found myself extremely exhausted and just wanting to fall over! The next day, I took a nap in the middle of the day, and while it was hot, it was just what I needed. It gave me energy to do the rest of the activities we had planned and not be super grumpy. When you are pregnant and more prone to swelling and feet hurting – and really, just overall body aches – it's good to take time for a break. Don't feel like you have to jam pack your
6) Comfortable chairs
We couldn't find out camping chairs, and we almost left without bringing something. I think that would have been a bad choice! I thought our camp site might have some tree stumps to sit on, but there was literally just dirt. While, yes, I could have sat in the tent, it was about 10 degrees hotter in there than it was outside the tent, so I was grateful that I had a comfortable chair to sit in. Make sure you don't forget one!
I've seen them selling inexpensive ones for like 7.99 at our local grocery store. I just think it's a good idea to have something to sit in, because you will get tired! I REALLY want to get a camping chair with a footrest that reclines. It would have been so nice!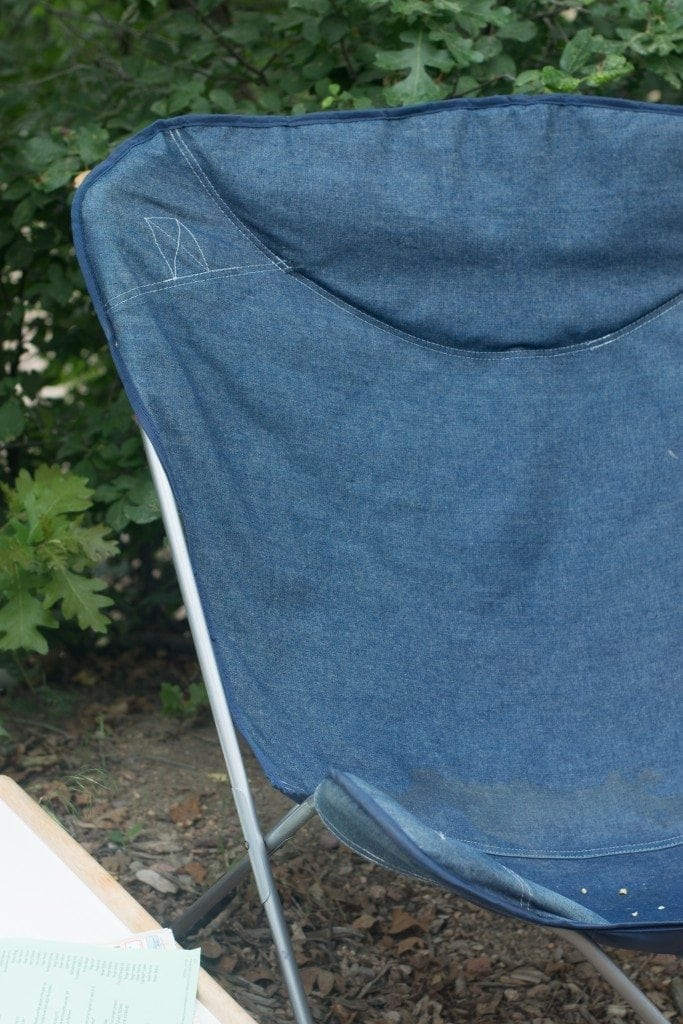 7) Bug spray!
I don't remember where I heard it, but I believe pregnant women are more likely to be bitten by mosquitos. I get bitten by mosquitos easily anyways, so I wanted to make sure I wasn't eaten alive during our trip! I purchased some insect repellant wipes, and those were really convenient to use. I made it home with just two bug bites, which is much better than when I forget repellant.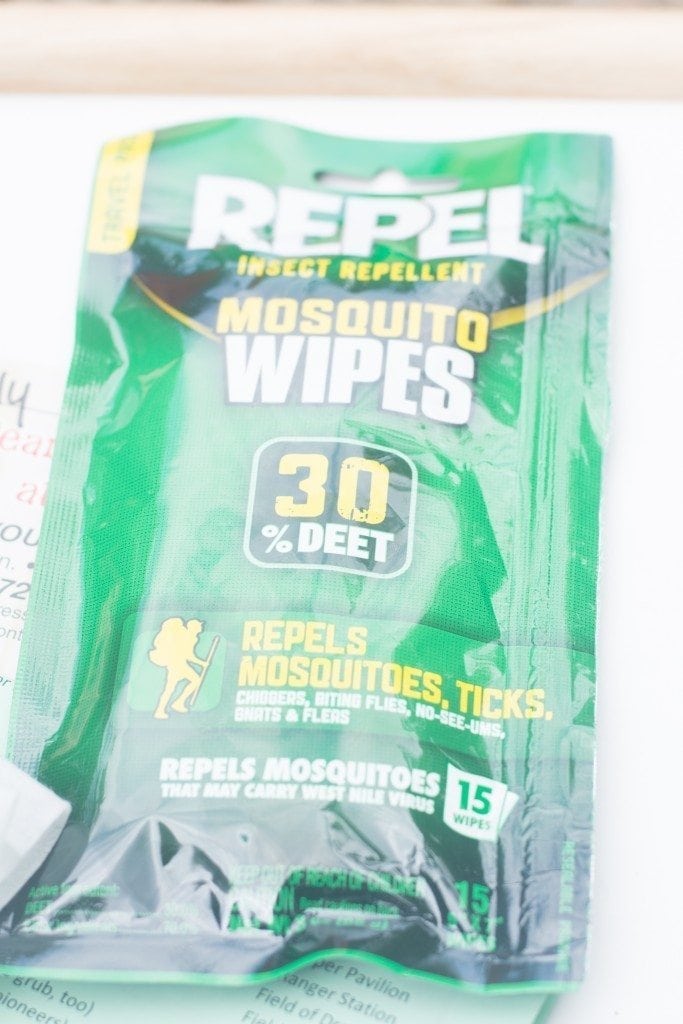 8) Easy meals
Don't worry about having gourmet camping meals – simpler is better! We had this yummy dutch oven BBQ chicken, and it was very easy to prepare. It was also very filling, which is also important – you don't want to eat the bare minimum either. Try and find recipes that require little prep but will be satisfying after a long day of camping!
It's also important to make sure you are prepared to keep your food at proper temperatures, as well as cooked properly. This is important for everyone, but it's especially pregnant women. If you are planning to have hot dogs, I recommend finding a brand that is nitrite free – and make sure you cook them all the way through. You want to make sure everything you cook is cooked all the way. Bring a cooler with plenty of ice and ice packs!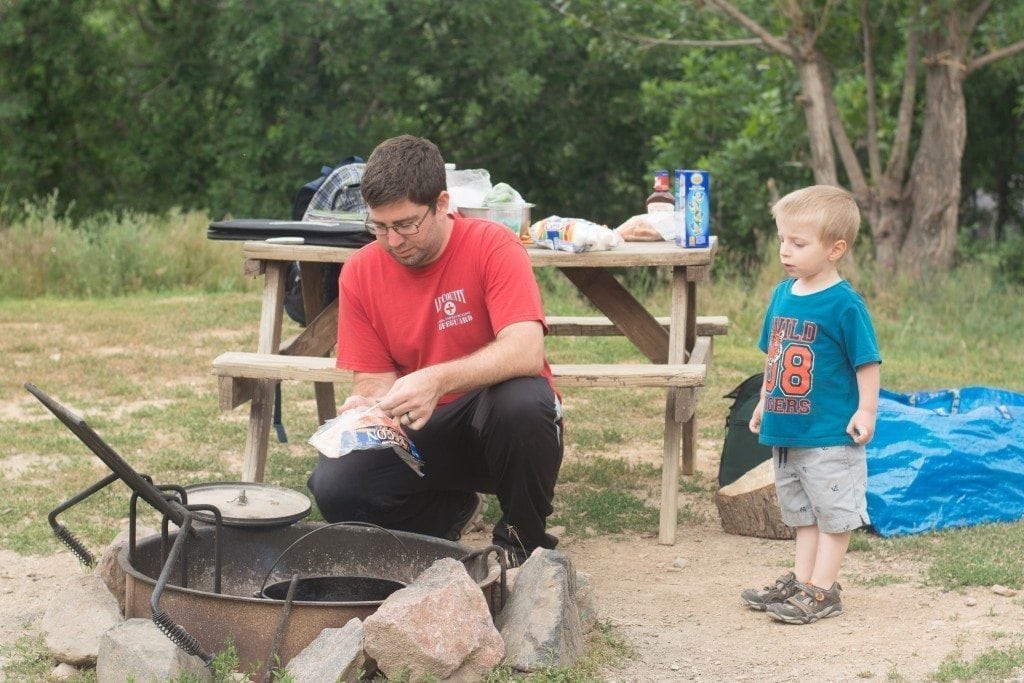 9) Laid Back
Don't try and pack too much into the day. I think that being outside – especially in the mountains – can be one of the most relaxing places to be. If you are going camping, take some time to relax and just take in the fresh air. If you have children, it's good to have a few activities planned (like fishing or short hikes), but it's also a good time to let your children use their imagination and just enjoy the great outdoors.
As I mentioned, we went to Jellystone Park. It was a great place to go that had lots of different activities throughout the day, but it was really laid back. We picked the activities that sounded fun, but if I started getting too tired, we didn't feel like it was a horrible thing for us to skip an activity just to rest.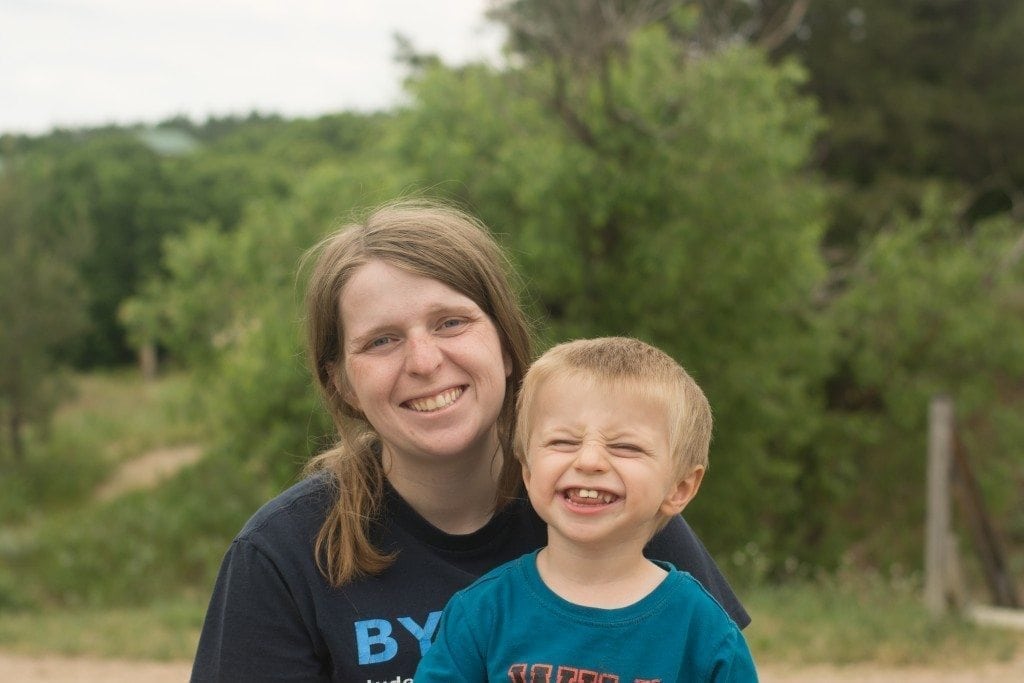 10) Snacks
Bring healthy snacks that will keep you powered throughout the day. I'd even go as far to say bring your own stash that's separate from everyone else's food! You'll want things that will give you energy and calories but aren't just empty calories. Almonds, trail mix, and granola bars are great options because you don't need to have them in a cooler.
Most importantly – have a good attitude! I tried to tell myself not to complain and just to enjoy being with my little family, and I think it made a difference in our experience. Mind above matter – right!?