"Your life is over once you have a child."
Well, at least that's what it felt like the world was telling me when I was pregnant with Jack.
I read post after post from moms who were lamenting on their "child-free" days, and how they have totally lost themselves and joy in their lives.
I wish that present-me could go back to slap some sense into past-me and say, "The best is yet to be."
The truth is, I love being a mom. I feel like my life is so much more fulfilling taking care of these.
However, I know that it can be lonely as a mom – especially as a stay-at-home mom.
It's okay to put yourself first
This is something I think all moms need to learn at some point – it is okay to put yourself first.
Always? Probably not going to happen. But you have to remember that your mental health is extremely important. Mental illness (depression, anxiety, etc.) in moms is very common – especially in the first year after giving birth – and it's something that needs to be taken seriously.
Make sure you don't let the little things – taking a shower, eating breakfast, etc. – get pushed to the side. These things matter. It's okay to put your baby in a bouncer outside the shower so you can take a shower.
It's okay to want just five minutes to yourself  – in fact, you NEED five minutes to yourself.
Obviously, little ones call and, especially when they are young, you need to make sure you tend to their needs. But you need to remember to tend to your own needs, too!.
Have a Hobby
No matter how busy your life gets – try and find something that you enjoy doing. Something that gives you a sense of self outside of mommy.
The sky is really the limit – sewing, learning how to hand letter, tennis….anything.
And when you know your hobby – make time for it. I think that's what I struggle with the most – finding time where I can actually do the things I enjoy (well, besides being a mom. Because don't get me wrong – I truly do enjoy all the things I do as a mother!). But I do think it's important.
Something I think I'd love to do? Take a cooking class!
Treat Yourself
I think all moms should have a treat stashed somewhere that's just for them – something that they can pull out after the kids go to sleep or in a moment of desperation.
While I always like a little bowl of ice cream at night, I've found that during the day, I really like having a good protein bar. And I mean one that actually tastes good – and Balance Bars are perfect for that.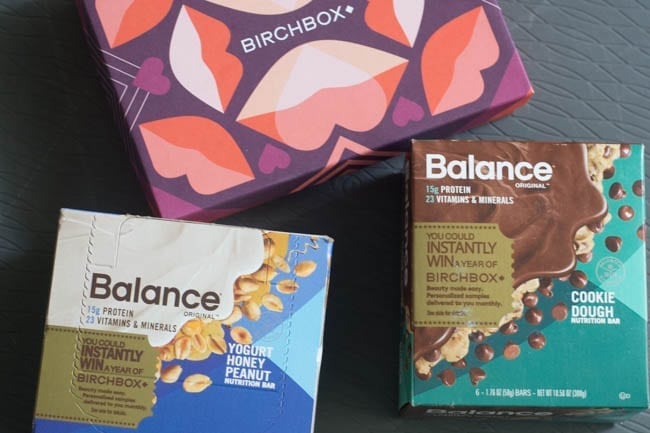 They come in a bunch of delightful different flavors (like Caramel Nut Blast, Chocolate Mint, Cookie Crunch, Cookie Dough, and Dark Chocolate Coconut, and more!) that it feels like a treat…but they provide the nutrition and energizing ingredients to help with mommy-ing.
I'm not always the best at eating breakfast, and I've been LOVING the Yogurt Honey Peanut to help give me a little boost in the morning until I get the energy to make a bigger meal.
Make Time for yourself
Don't forget about taking care of yourself. It may seem impossible, and the truth is, much of your life will revolve around your children. However, it is essential that you take care of yourself.
Whether that means waking up a little earlier or staying up a little later to take a shower…going on a trip to Target by yourself…or binge watching your favorite series after the kids go to sleep. It doesn't matter – just do something where you can unwind!
I know that even when you do have time to yourself, there are tons of other things calling – housework, catching up on Instagram, etc. But it can wait – make sure you take some time to totally unwind.
Go on a walk
I think the one thing I hear stay-at-home moms saying most frequently is that they just feel trapped and like they can't go anywhere.
I totally can understand this – especially if you don't have a car. However, it is AMAZING what a walk can do for the soul.
I remember when Jack was a baby, Forrest was working at the Capitol for an internship. I was taking online classes, and I was alone – a lot. While I was normally okay with it, there were sometimes I thought I might go crazy. On those days, I would load up the stroller and just walk…and it did so much for my sanity.
Fresh air and some good ol' Vitamin D can do wonders!
Read a Book (Or Anything!)
I don't care what it is – find something to read. I realize that not all moms find joy in reading, but I do think that it can help you unwind.
Historical novel? Awesome.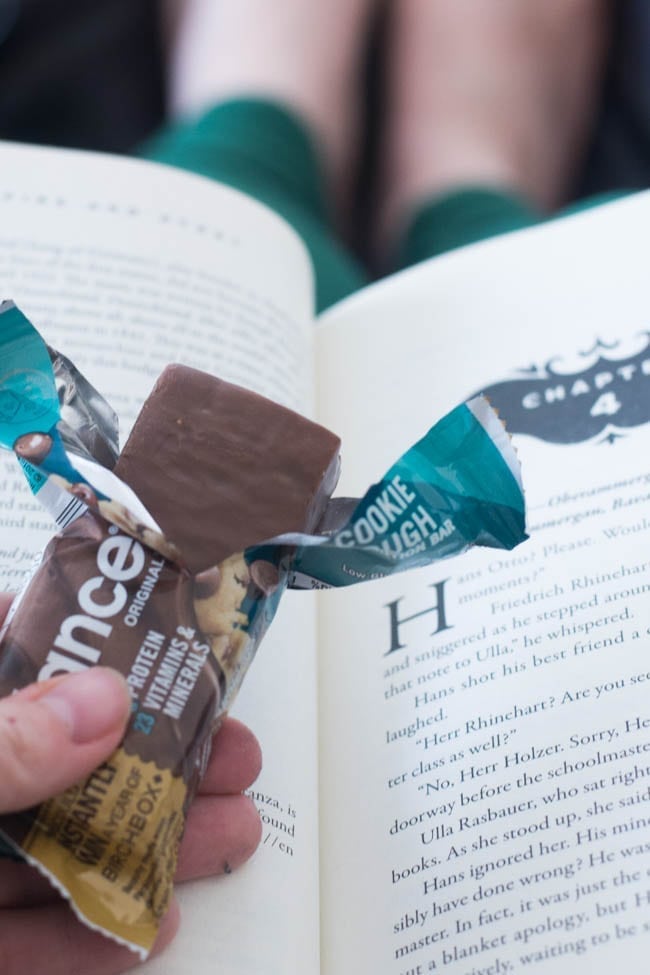 Trashy gossip magazine? That works, too. I haven't read a ton since I've had kids, but I always enjoy it when I do. It's a great way to just to get lost in someone else's problems!
Find something that's just for you
I often say that when you have children, the phrase, "What's mine is yours" is in full-force. Whatever I'm eating, drinking, or watching, my kids feel entitled to as well.
But sometimes it's just nice to have something that is really just for you. I'm a big fan of the subscription box trend going on nowadays – there is just something for everyone. I highly recommend finding one that has items you know you'll love and can look forward to each month – just for you.
BirchBox is a great option – it's only $10 a month, and you get five samples of high-quality beauty products tailored specifically for your skin, hair, and style.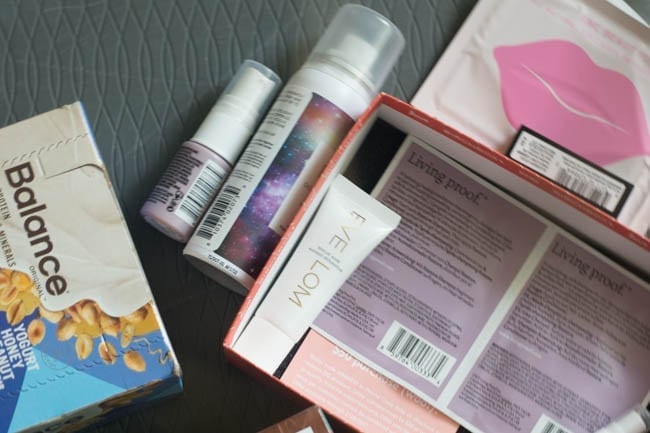 All of the items I've gotten help me feel refreshed and more like myself – even on the days when I only have a few minutes to use it.
And for a limited time, you can have the chance to win a free year of BirchBox on specially marked packages of Balance Bars! All you have to do is look for the "golden ticket" on Balance packaging and enter the unique code online at Balance.com/BirchboxWinner for your chance to win. Nothing better than free fun mail to make your days a little brighter.
Balance is available at Walmart, Kroger, CVS, Rite Aid, Walgreens, and via Amazon Dash.
Make mom friends
This one is hard for me – you see, I'm not a big play date kind of mom. Most of the friends I have are ones that I've had my entire life.
But I do think it's important to have mom friends – people that you can talk to who just "get" it when it comes to your mothering journey.
You don't need a ton (though if you have a ton, kuddos for you). But I think every mom needs at least one good friend.
Where to find them? Well, there are plenty of mom's groups (I know MOPS is popular), church groups, etc. that you can go to. But you know what, you can make some great friends on mom's Facebook groups. I know that sounds lame, but it's true!
Remember that it's worth it
There are days that will feel like they are never going to end – days where you just want to throw up your surrender flag, lock yourself in your room, and cry.
But there are more often days where you look at the children you are raising and feel immensely blessed. I believe that by making sure you take care of yourself, you are better equipped to take care of your children…so make sure that you
I believe that by making sure you take care of yourself, you are better equipped to take care of your children. So, find your balance.
This is a sponsored conversation written by me on behalf of The Nature's Bounty Company. The opinions and text are all mine.