I participated in an Influencer Activation on behalf of Influence Central for Little Remedies. I received product samples to facilitate my review as well as a promotional item to thank me for my participation.
It's that time of year where everyone is sick. And, unfortunately for both Jack and me, we don't have very good immune systems. So basically, it's that time of year where Jack and I are always sick.
When Jack was an infant, he got ear infection after ear infection. It was quite miserable for everyone involved (especially him), and I couldn't help but feel a little guilty loading his tiny little body up with tons of different antibiotics. The more mild ones didn't work, so we often had to resort to really heavy duty antibiotics, which really did a number on him. He finally got tubes put in his ears when he was nine months old, and with that went the ear infections and antibiotics. However, after talking with one of his doctors, I have reason to believe some of his health problems (many GI issues) are related to the heavy doses of antibiotics he had when he was a baby.
I'm not really a conspiracy theorist – I believe in vaccines, modern medicine, and for the most part, I trust the FDA. And I do think that some of Jack's health problems would have happened whether he had antibiotics or not. But, a small part of me wishes we had been able to use more "natural" methods first when trying to help his ear infections. Because of that, whenever he is sick now, I like to pay careful attention to the ingredients in his medications. While some less-than-natural medications were unavoidable (such as for his colitis), in situations such as colds and coughs, I definitely have found a lot of success using more natural remedies.
We've been big fans of the Little Remedies line since Jack was little. We've always used their acetaminophen, saline drops, and gas drops, and I've always felt good about that. I recently learned that Little Remedies was started by a dad who wanted to be able to give his children medicines that he felt good about, which I think was awesome! I love it when parents take matters into their own hands and make a difference based on that.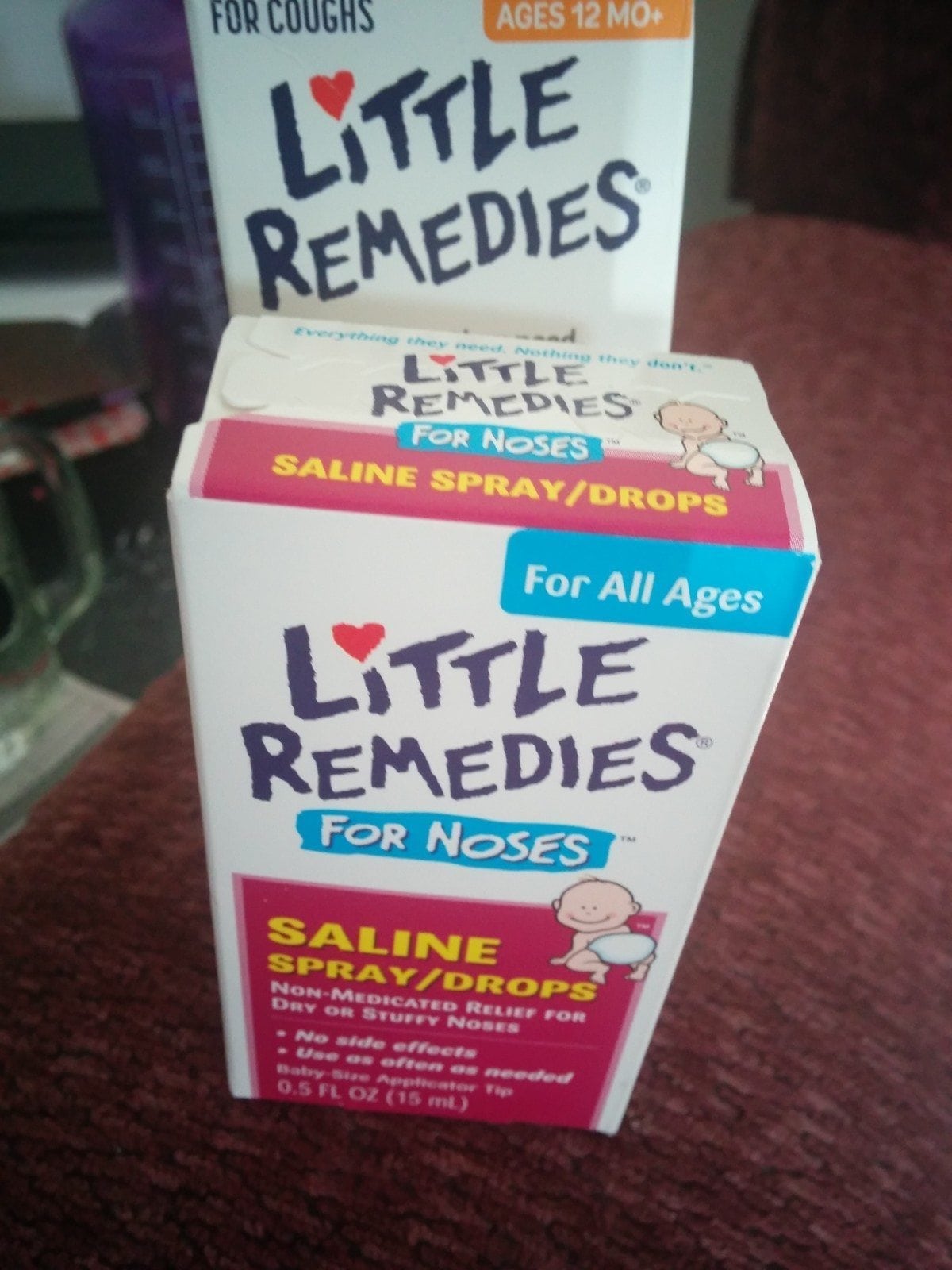 The ingredients in Little Remedies really are great – I am looking at the honey cough syrup right now, and all it has is honey, purified water, a a natural preservative. I thought I'd compare it to another leading brand of cough syrup which has the following active ingredients:
Brompheniramine maleate
Dextromethorphan HBr
Phenylephrine HCl
Which one of those would you prefer to use? I think I'll go with the honey one. We've used it in the past, and it really does seem to be the best cough syrup for children. It's also nice because you can use the Little Remedies cough syrup on children ages 12 months and up, while regular cough medicine isn't recommended for young children. I think a cough is one of the worst things to hear coming from your child, so I'm glad that we have something we can use when that happens!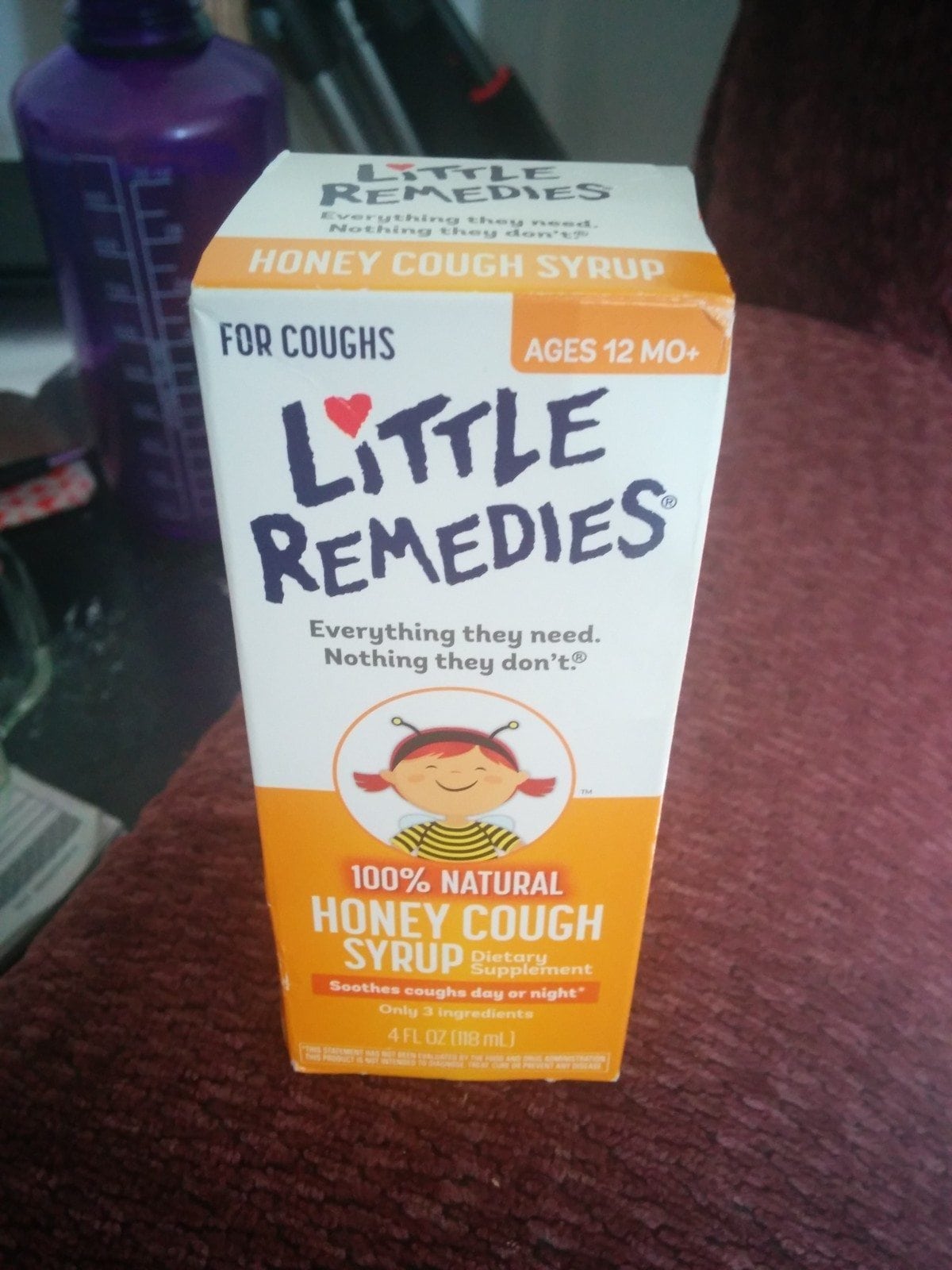 Little Remedies has the phrase, "Everything they need. Nothing they don't," on the front of all their medicines, and I love that philosophy. Our kids have so much thrown at them – in their food, in the air, etc. – and while we obviously can't control all of that, I sure do like it when I have can control some of what's going into his body!