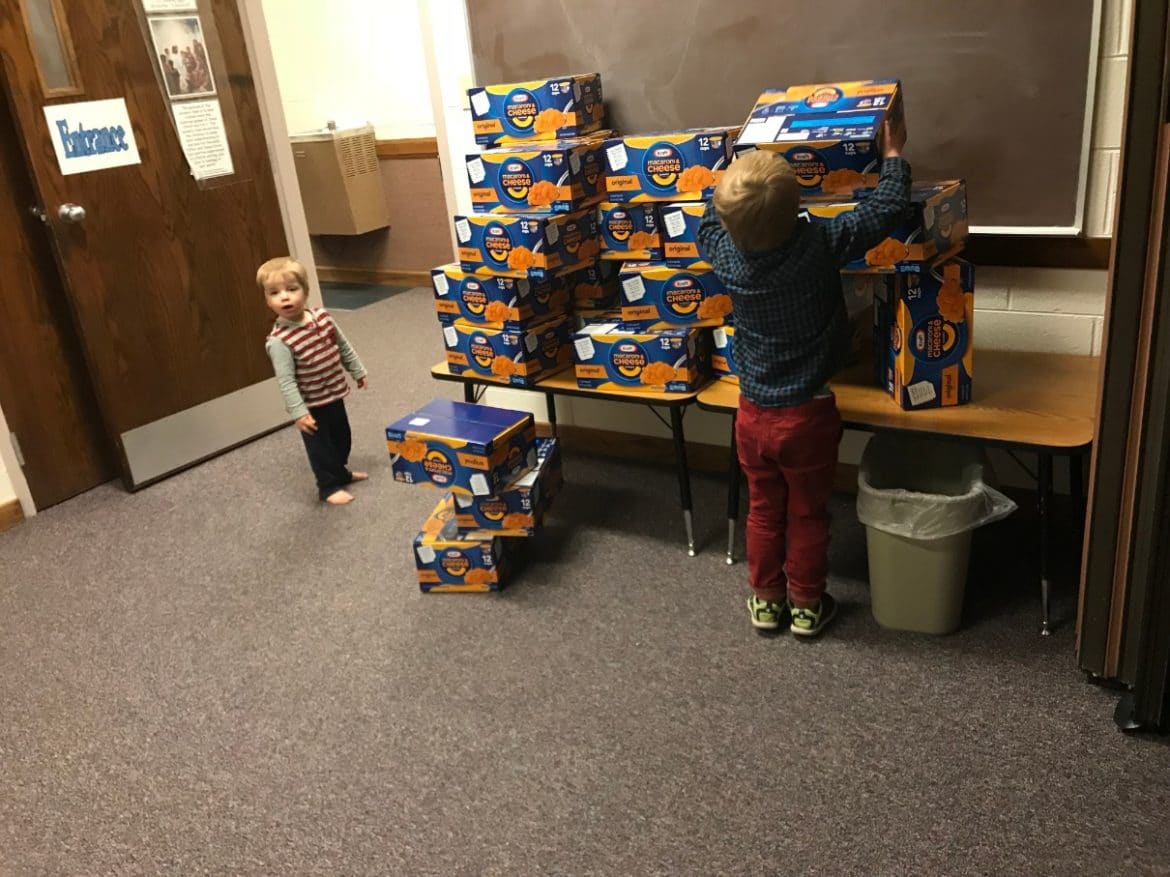 2017 has been a rough year – there have been so many shootings, bombings, slanderings, and just hate spread throughout the world. It's hard not to look at all of these things and think, "Why even try?"
I'll admit that's how I've felt a lot during the past few months, so the #LightTheWorld campaign couldn't have come at a better time.
If you aren't familiar with the #LightTheWorld event, it's basically an advent calendar that focuses on different attribute or teaching of Christ. Each day, there is a wonderful video and ideas for you to implement. I love this video that was used to announce it this year:
Join the our LDS Weekly Newsletter!
LDS inspiration, activities, printables, and more!
Sent straight to your email every week!
It's something that anyone can do – regardless of your religion or faith – and I believe it has so much power for good.
This year, we were asked to organize an event for the LDS Church's worldwide event #LightTheWorld.
In doing so, we were supposed to specifically create something around "Feed the Hungry" which is the focus of today, December 21st.
Jesus taught, "For I was hungered, and ye gave me meat." – Matthew 25:35

Participating in today's event – and just all month long – that there is more good in this world than evil – just go to Instagram and search for the #LightTheWorld hashtag…it will warm your heart.
Anyways, I was really excited when we were presented with this unique opportunity to partner with BonCom to create an event to help feed the hungry.
It took me awhile to decide what to do – but I really wanted to do something that would make an impact. My mom suggested that we create weekend meal bags for children at a local elementary school.
This elementary school has around 98% of their students on free or reduced lunches and many, many of them don't have access to much food at home.
When I spoke with the liason at the school, I couldn't help but tear up as she told me about students who only ate at school – because they just didn't have food at home.
I can't imagine my children not knowing where their next meal is coming from, and I hate that it's a reality for so many.
They have a weekend lunch program in place, but only one or two children per class get a lunch. Which is obviously great, but I can't imagine having to choose which child got it.
Forrest and I decided that we wanted to make enough weekend lunch bags so that every child in the school could have one (if they needed it).
I think for me, one of the sweetest parts of this whole project was having my boys participate. Jack absolutely loved being involved, and he didn't complain once. He helped load things at Costco, and he made bags until the very end of the night when we assembled.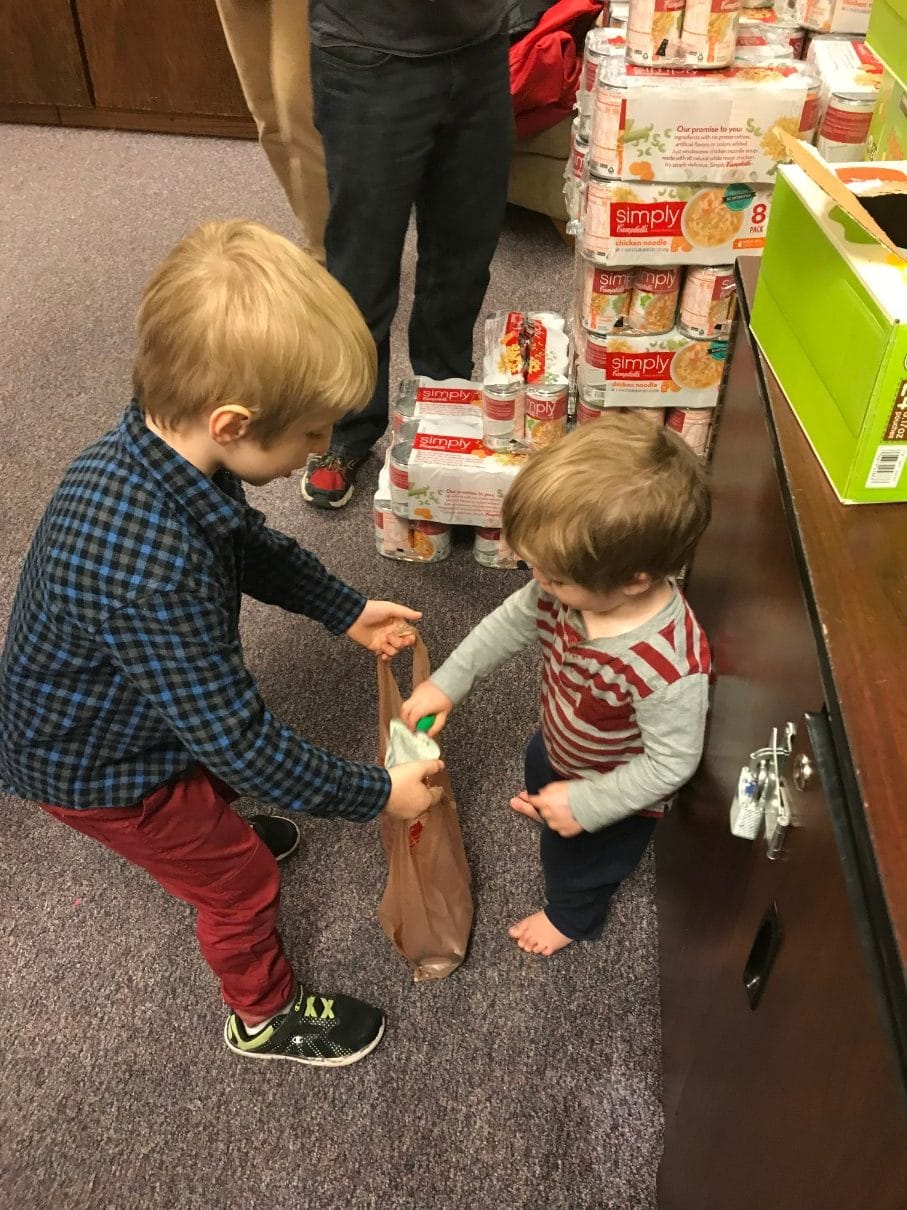 I will say, I've never bought some much food from Costco in my life. I'm sure people were wondering why we loved Mac and Cheese and Cheez-its so much 🙂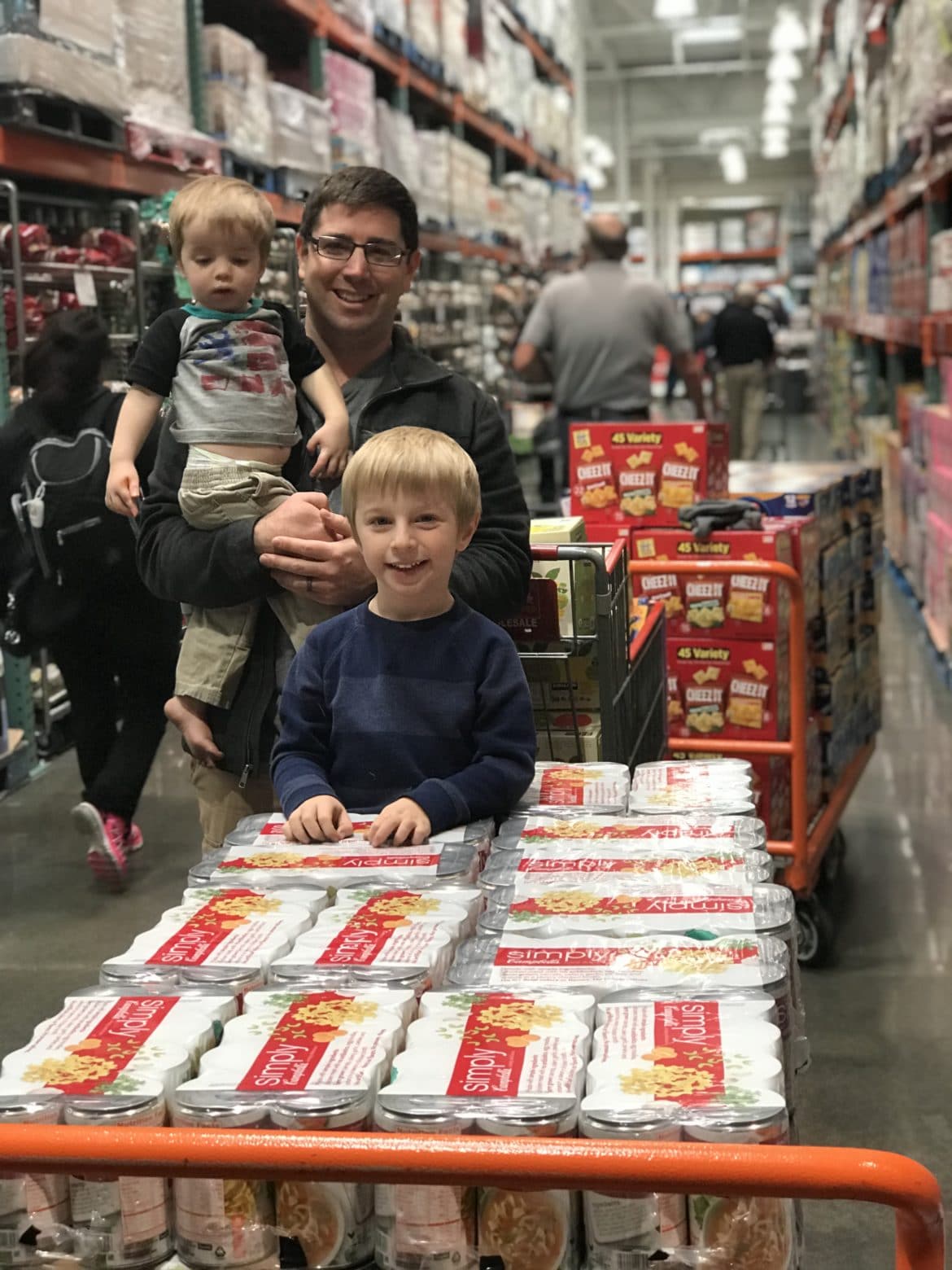 Forrest did a pretty good job playing Jenga and getting all the food in our car.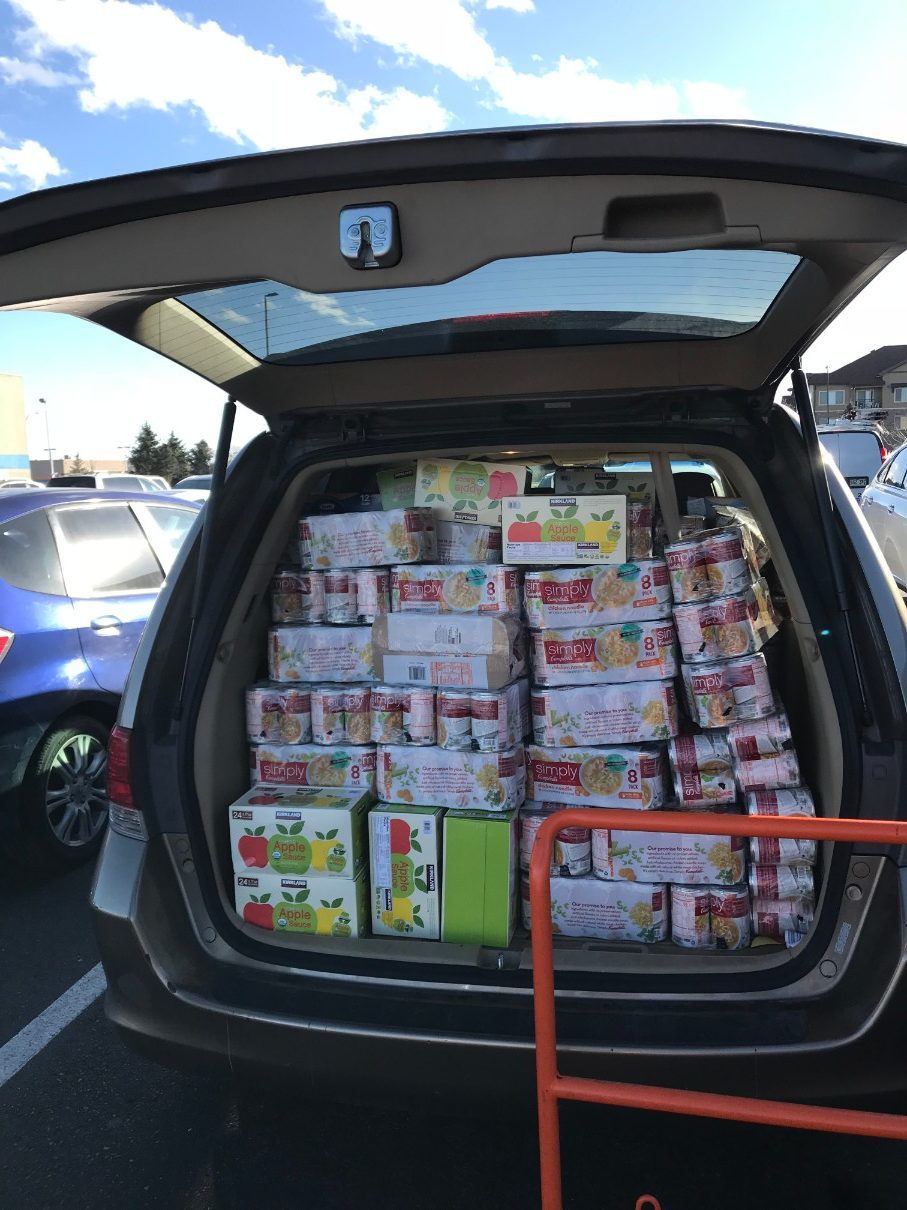 This is a project that anyone can do in their area – it can be on a much smaller scale, too. I thought I would share a few tips in case you want to organize something like this as well.
How to Find a School:
There are some organizations that already exist that can help facilitate the schools that are in need. I believe that one program that has nationwide groups is called the BackPack program. You can also just search for organizations locally to find one.
However, you can also reach out to a school directly. You can see online the percentage of students who are on free or reduced lunch at different schools at GreatSchools.org, so that might be something to look into.
My friend, Hilary, did a similar service project in her area and shared some great tips in this post about how to help hungry children in your area.
How Much Food and What Kind?:
This is really up to you, the school you are working with, and your budget (or ability to get food donated).
We found out how many students were at the school, and with the budget we had, we determined we could make each bag have about $3 worth of food. When we went to Costco, we calculated the cost per item and went from there.
The liason at the school we worked with suggested we get food that was easy to make and prepare – you know, things that have a pop top lid, can be made in the microwave, etc. Many of these children don't have anyone that can help them to prepare the food, so the easier, the better.
Here is what our bags had in them:
One container of Easy Mac
One can of chicken noodle soup
1 bag of Cheez-its
1 apple sauce squeeze pouch
And here are some other ideas:
Granola/Protein Bars
Cans of Chili
Microwave packets of rice
Microwave packets of beans (or cans of beans)
Individual packages of cereal
Fruit cups
Soup (any kind)
Fruit Leather
It's better to provide non-perishable goods (as opposed to things like ham sandwiches) because they can be stored for longer and don't need to be refrigerated.
Where to Get Food and Supplies:
We bought all the food for our bags at Costco – it was the easiest place to buy food in bulk, especially the kind of food we are looking for.
Had we had more time, we would have tried to ask for donations or discounted food from different organizations. Most stores have some kind of donation process in place. Here is a list of of over 90 business that are able to donate to non-profit organizations.
We went to our local King Soopers (Kroger) store, and they gave us a bunch of plastic grocery sacks for us to put the food in. I thought it was really kind of them!
How to Assemble:
I recommend getting together a large group of people to help.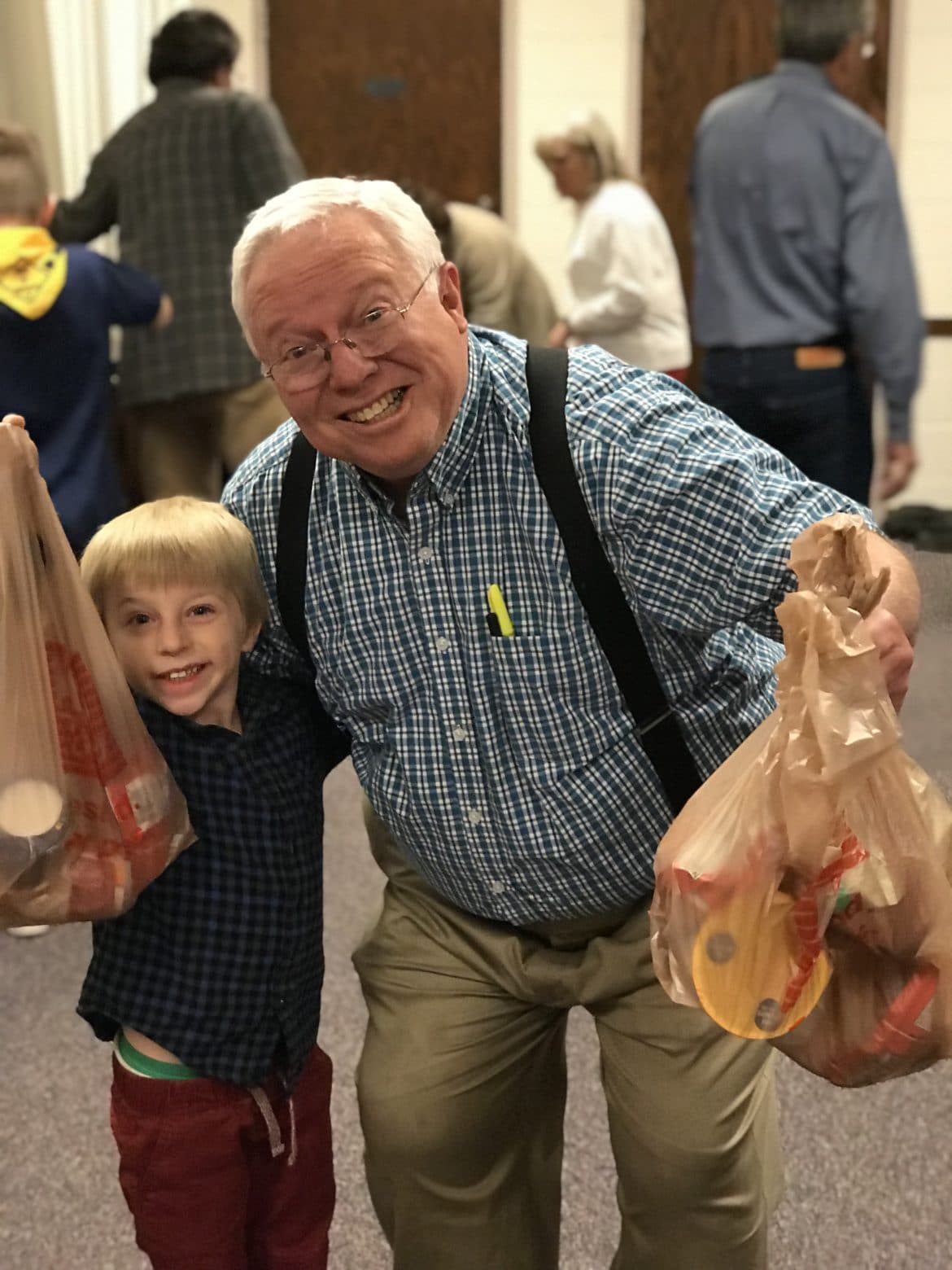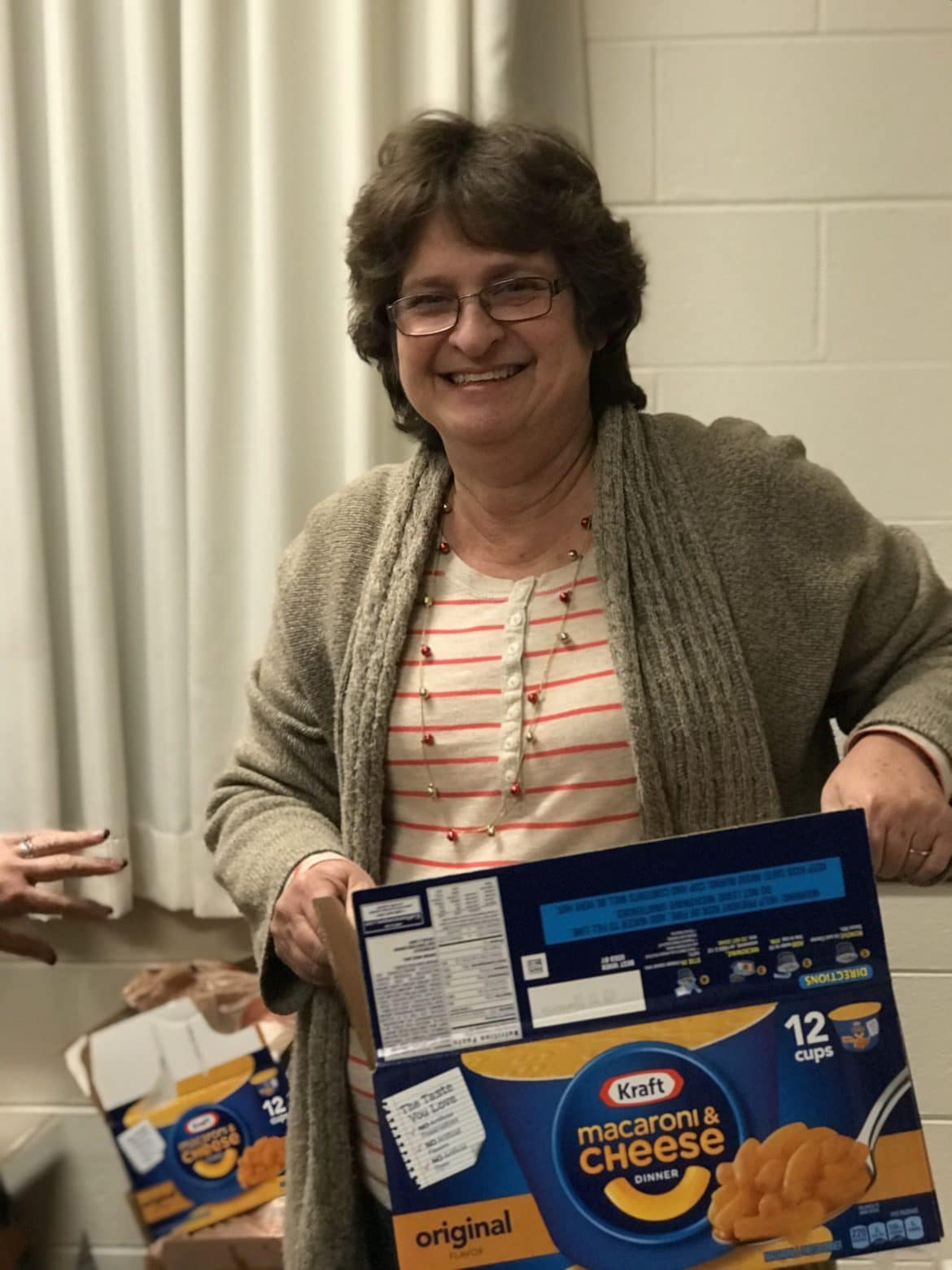 Forrest and I work with the Cub Scouts at church, and as such, we made an activity where they and their leaders helped us assemble the bags. We also had a few members from our ward come. However, about 20 minutes in, the boys got pretty burnt out (they were running around filling the bags at first), and I thought we might be there until ten at night!
Fortunately, the missionaries came around the same time, and the wonderful young women in our ward finished their activity early and came and helped us finish. We had everything assembled in just about an hour, and it was a truly wonderful experience.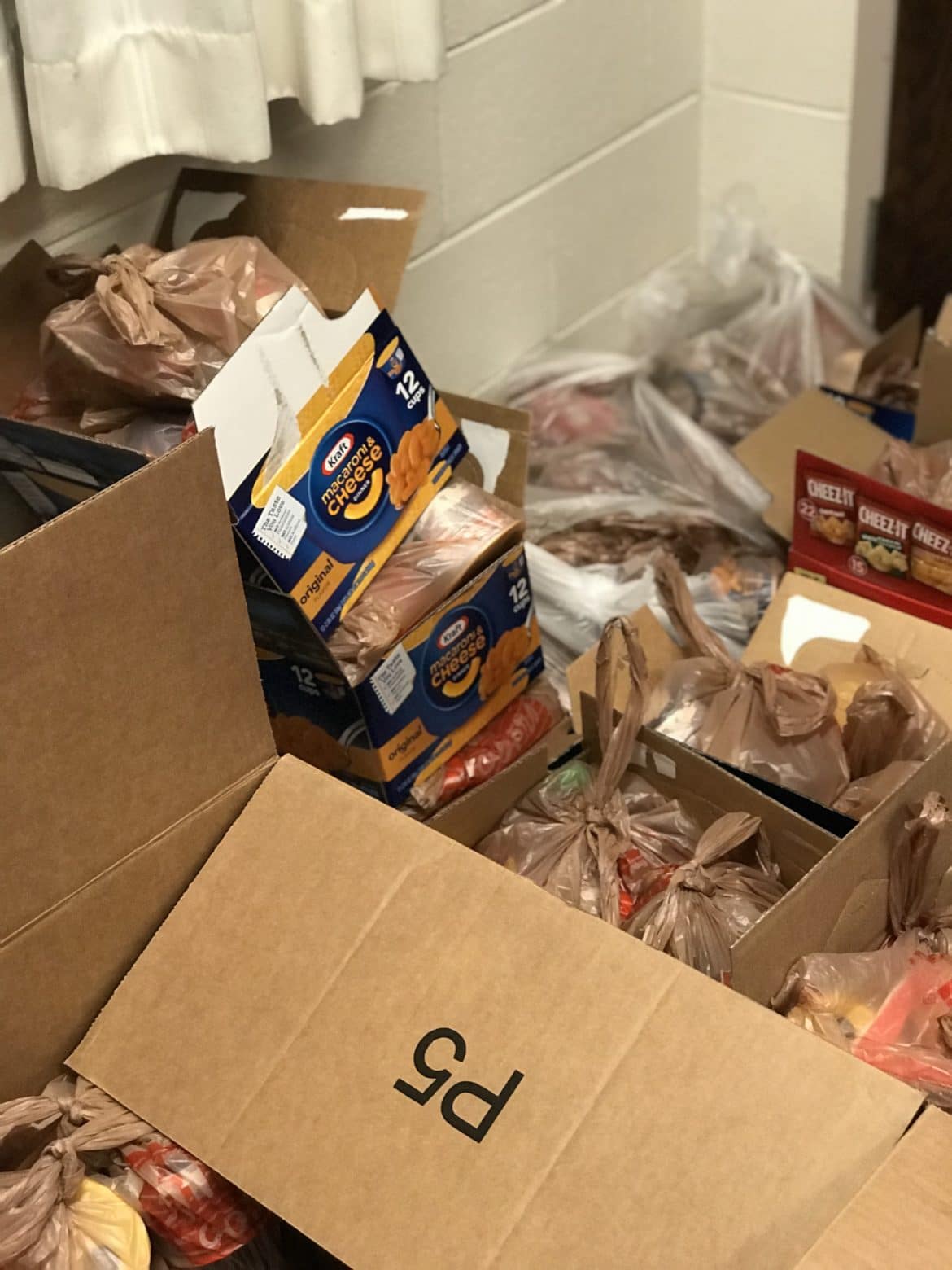 I loved hearing them talk with one another – I think that it really impacted some of them. I overheard a 12-year-old girl say, "I just can't believe that some kids don't have anything to eat. I can't imagine that. It makes me so sad."
We had different stations set up with a different food item at each, which I think helped streamline the process a little bit more. There was a person at each station that would put the food they were in charge of in each bag.
We also had people tying the bags off and putting them into bags or boxes.
I definitely recommend finding as many people as you can who can help with assembly and even with delivery. Many hands make light work!
Overall, this experience is one of my favorite that I've had in recent times. It breaks my heart to think about children not knowing where their next meal will come from. Although this project isn't a permanent solution, I hope that maybe this will inspire others to do something similar!