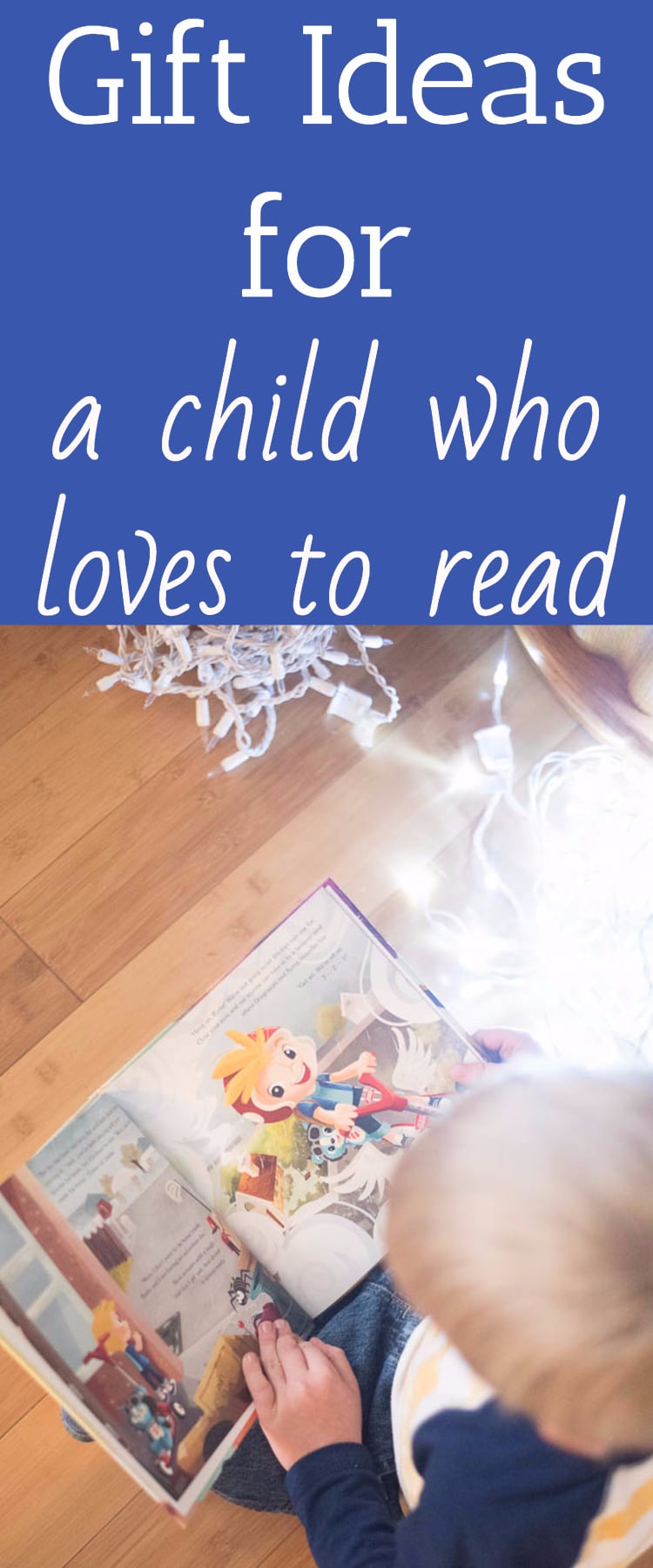 Gift Ideas for Children Who Love to Read
"Mommy, read book me?"
Oliver isn't a child of many words, but that is a phrase I hear many times throughout the day.
Although we rarely make it through a book, and he always wants to flip the page before I'm done reading, I love seeing that he already has a love for books.
Jack loves to read as well, and he's always so excited when we announce that we are going to the library or that a new book has arrived in the mail.
Over the years, our personal library has grown, and it's my hope that the boys continue to enjoy reading as they grow.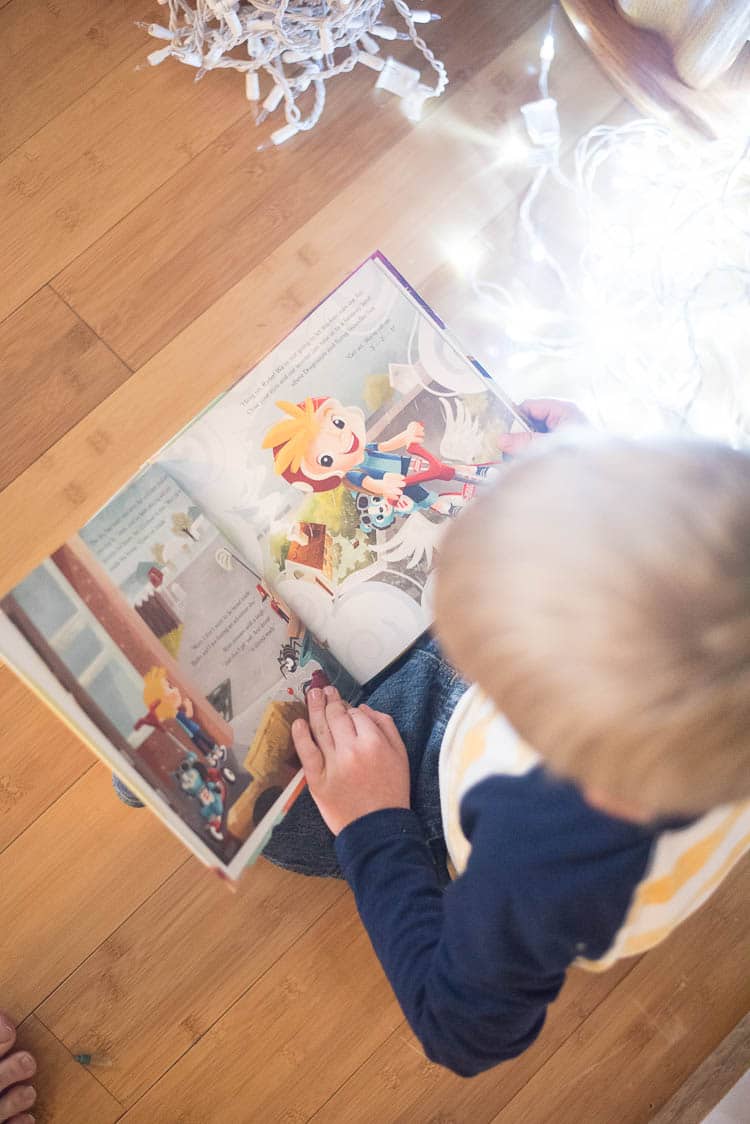 There are so many benefits to having a love of reading – starting with it just allowing you to imagine you are some place else for awhile.
Today, I wanted to share a few different gift ideas for a child book worm. These are gifts that will inspire and cultivate a love of reading.
Thank you to Radio Flyer for partnering with us on this post.
Personalized Book
I have talked about personalized books before, but it definitely tops my list as a gift for a child who loves to read – and maybe for those who don't as well.
There's just something so magical about getting a book that features your name. I know one of my favorite books growing up was one that my grandma had gotten personalized just for me.
One of our favorite personalized book companies is "I See Me", so i was really excited to see that Radio Flyer has partnered with them to create My Radio Flyer Adventure to help celebrate Radio Flyer's 100th anniversary.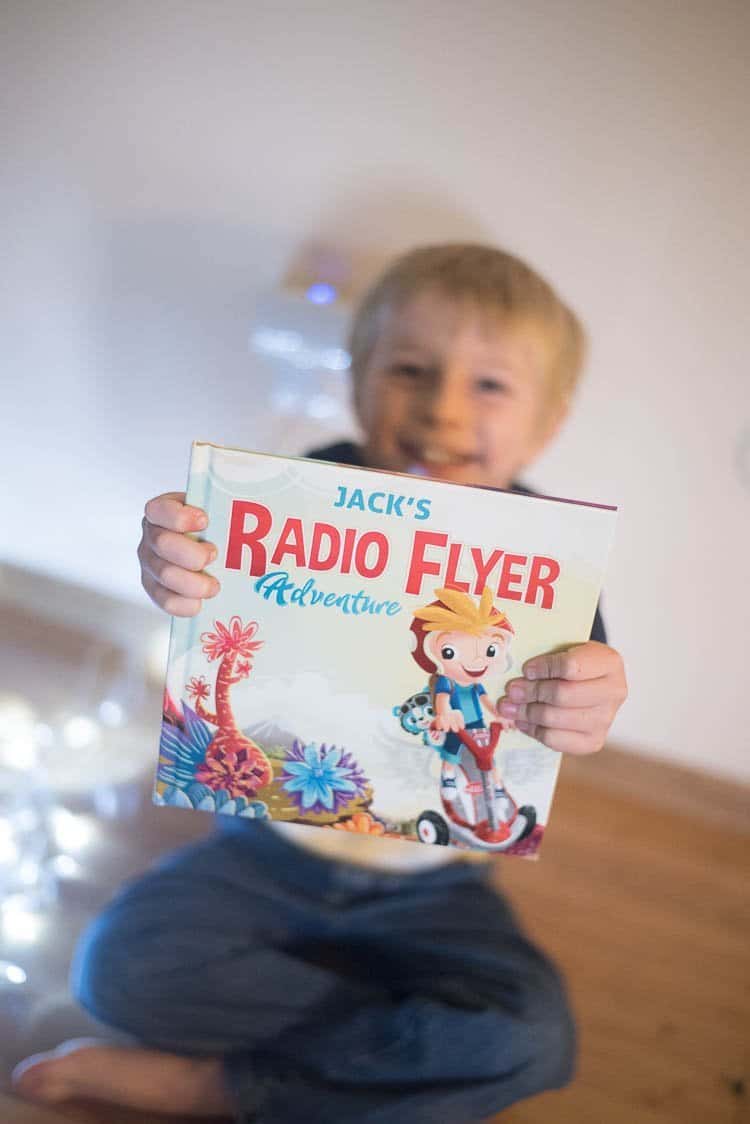 I had so much fun ordering and customizing this book – you choose the child's name, hair color, skin tone, which Radio Flyer product you want featured, and you can create a personalized dedication.
Jack was SO excited when this arrived, and I'm pretty sure it's his favorite personalized book to date. It's such a fun story, and it really does look like him.
I love that Radio Flyer has stayed relevant through the years by creating new and innovative products, and I think it's great that they are offering these books, which help encourage creativity and imagination.
You can get 15% off your book using the code KATIEC15 through December 31st, 2017. Customize your book here!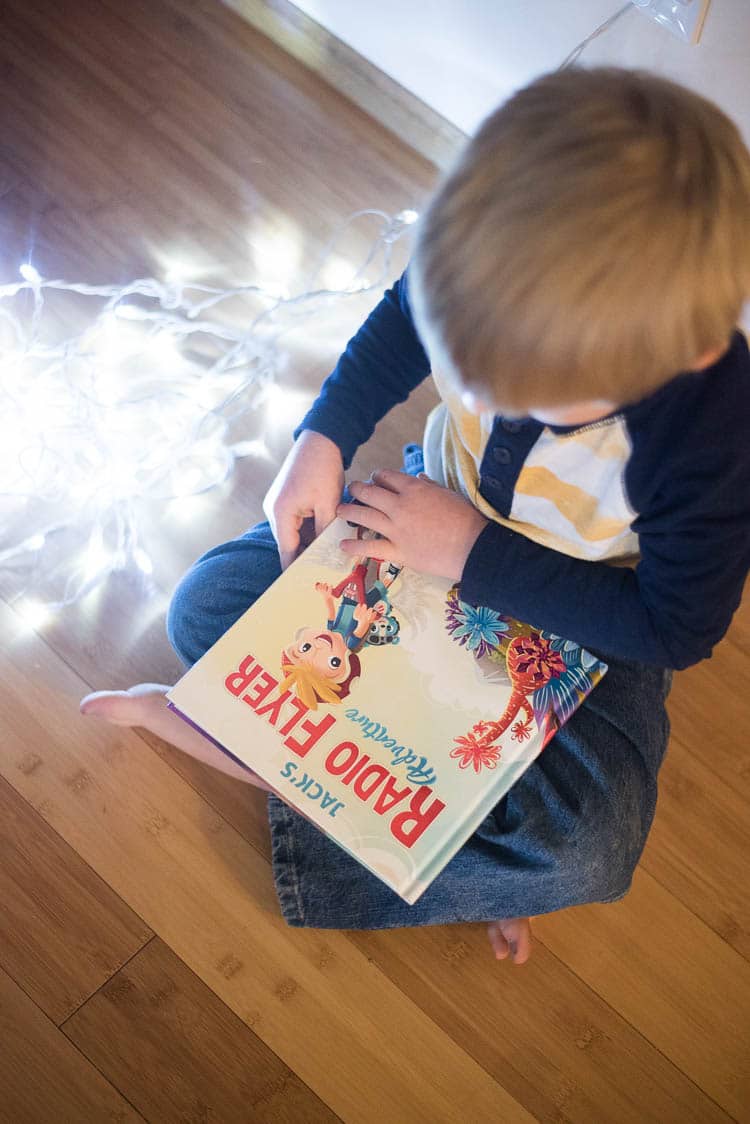 Book Lamp
Jack loves to read, and he's been wanting to read more at night or in the morning. However, since he shares his room with his brother, he can't really turn the lights on to do so.
I recently mentioned that I think I might get him a book light, and he was just totally beside himself with the idea. I'm planning
E-Reader
While nothing can replace a hard copy book, e-readers certainly can be convenient. This may be a better option for an older child (as opposed to one who prefers picture books still), but it's a great option for someone who is constantly wanting to read!
Gift card to a book store
This is pretty self-explanatory, but I don't know any book worm who wouldn't totally love a gift card to get whatever book they wanted at the book store.
Comfortable pillow
Nothing better than cuddling up with a good book in bed. Get your child a comfy pillow (I love those "boyfriend" pillows that have arms. Perfect for sitting up in bed) to make their reading even more comfortable.
Tent/Teepee
These are all the rage right now, but they are perfect for reading in. Jack loves ours!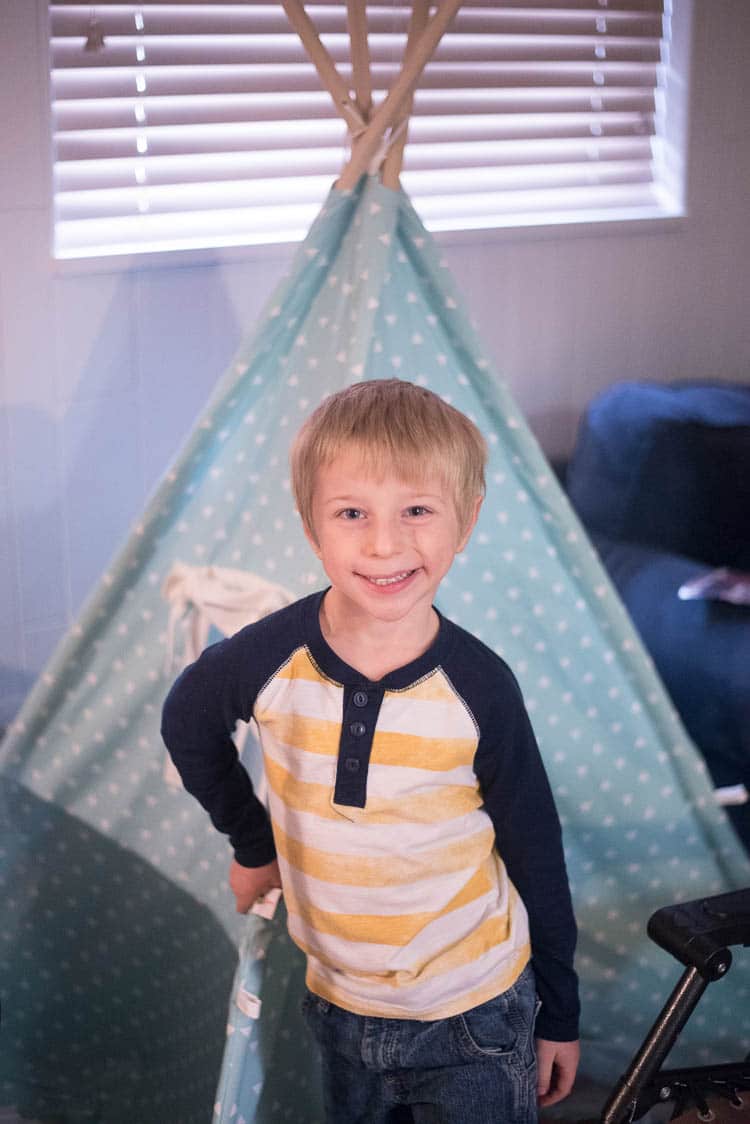 Book Set
Does your child have a favorite book series? Often, you can get a collectors edition of the books that your child can cherish forever.
Custom Library Stamp
I think this is such a fun idea! You can get a customized book stamp that says something like, "From the Library of (insert child's name)" so they can put the stamp in all their books.
Book Bag/Tote
Bookmarks (multiple!)
Bookends
There are all sorts of cute bookends you can get – do a Google search for one that features your child's favorite animal, book, or object!
I hope that these ideas will help you find the perfect item for your bookworm!
I also wanted to share Radio Flyer's 25 Days of Holiday Giveaways that is going on RIGHT now!
Every day, they are having a different sweepstakes where you can win a different product. They have been giving away some AMAZING prizes, and you can see what's coming up next here. For 100 years, Radio Flyer has been encouraging families to get out and play, and I love that they are making that even more possible with these giveaways!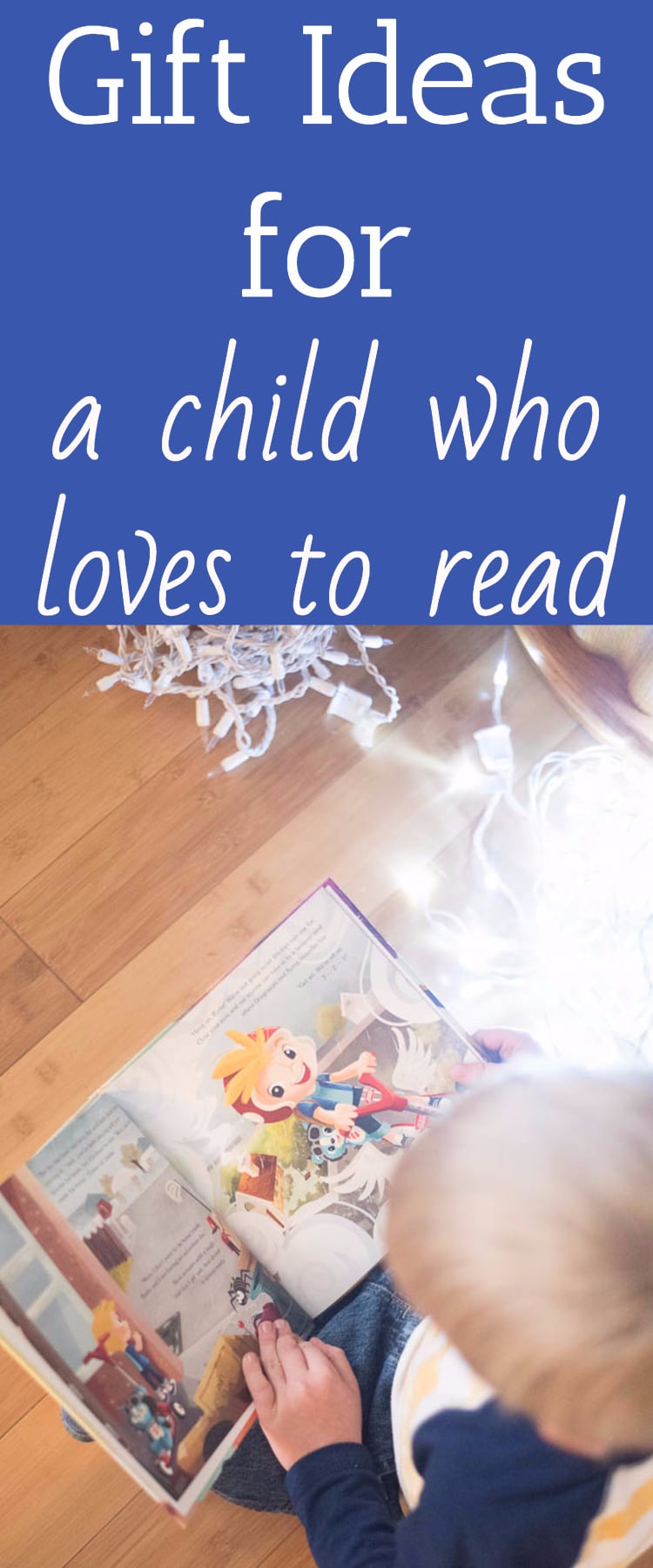 This is a sponsored conversation written by me on behalf of Radio Flyer. The opinions and text are all mine.