Are you ready for another Apparoo App of the Week? I hope you were able to download last week's — that Rio game looked like so much fun!

I'm really excited about this app — BlinkBuggy. It's perfect for busy parents who might not have a lot of time (or creativity) to create a baby book for their little one. But, speaking from experience, have some kind of record of your child's first year is so, so worth it.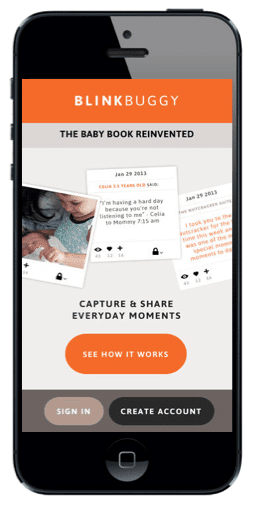 Blinkbuggy is an online baby book that puts all your photos, milestones and funny stories in one place – and it's as easy as a status update. You can keep it completely private, link to social media (it can even grab the photos you've already posted), or share with whomever you choose – great for grandparents! These precious years will disappear faster than that photo you posted last month, so don't spend another moment procrastinating. Create an enduring – and endearing – album with Blinkbuggy online and in print!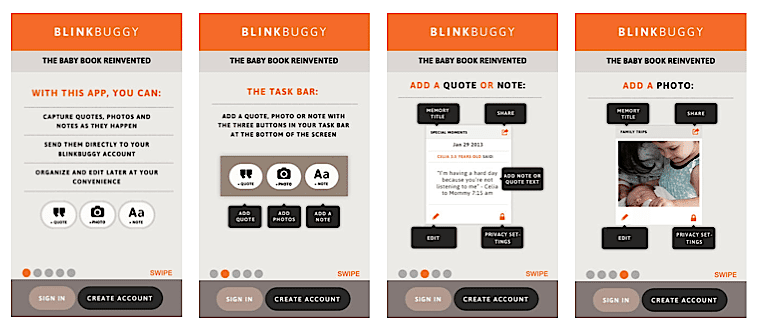 I think this is perfect for anyone that's already using their phone to snap pictures of their little one. I've just downloaded onto our iPad and can't wait to start using it!