How to sponsor a child
I was compensated by World Vision for my time in writing this post. All opinions are my own
As many of you know, we've been preparing for the World Vision Global 6K for Water – and we were finally able to participate in it!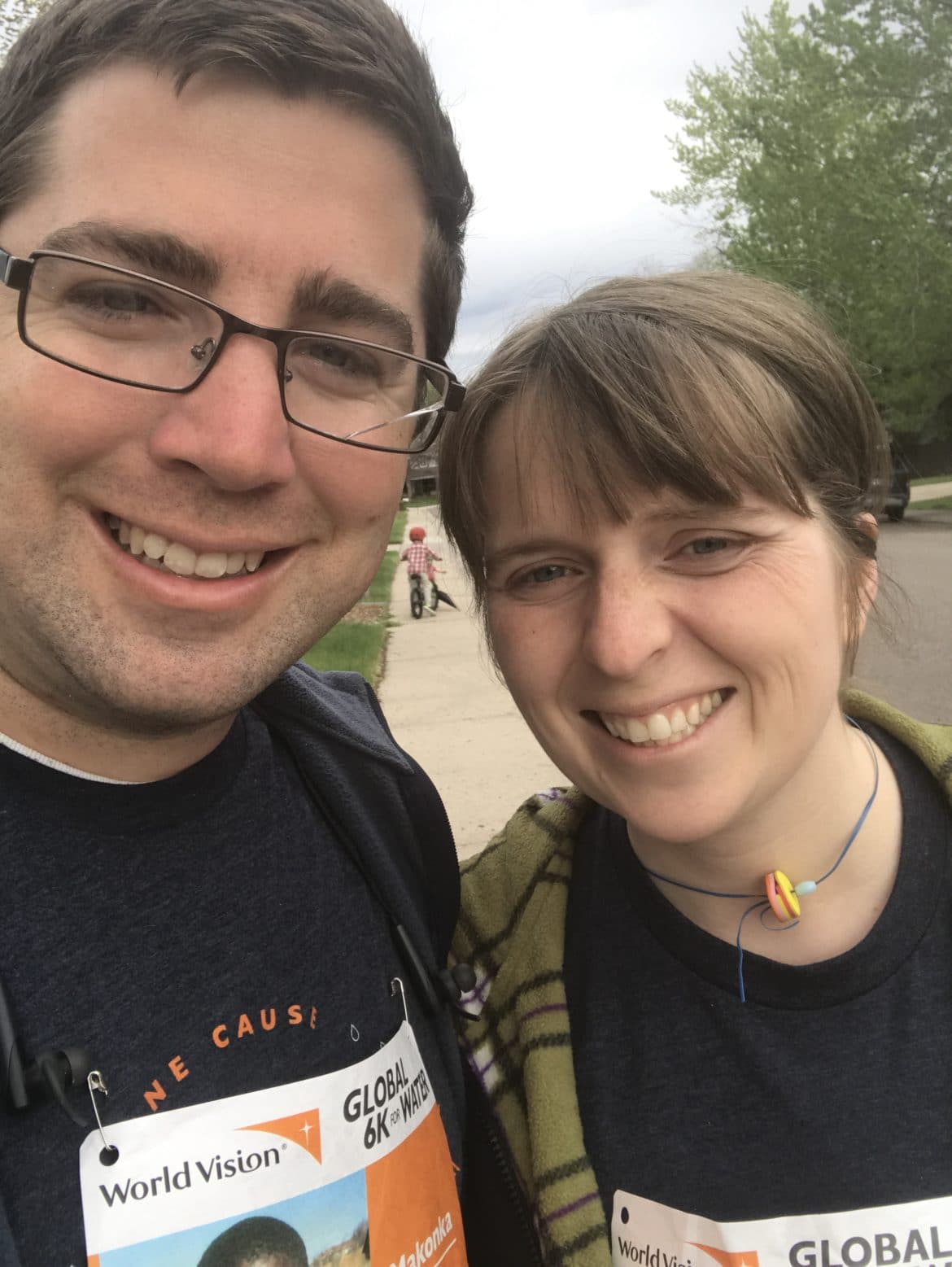 We had originally hoped to participate at one of the organized sites, but our schedule didn't really work with that.
So, we did the walk together as a family. We walked from our house, to a nearby lake and park, and then back again. It was almost exactly 6 kilometers!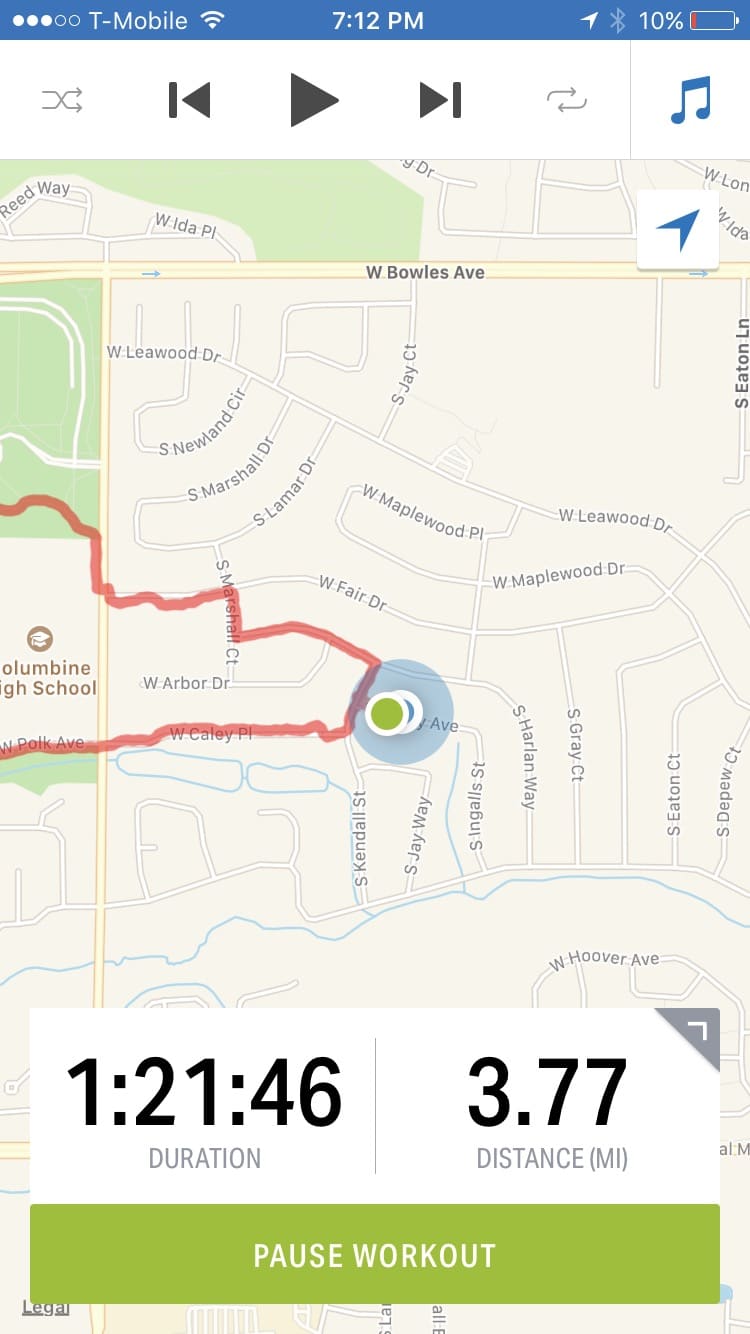 We tried to talk to our kids about what we were doing and who it was for. Jack thought it was cool that we were helping other kids.
We had wanted to run it, but I've had some health problems that made it hard to train. However, walking it with our kids still made it a meaningful experience.
I've loved working with World Vision throughout all of this. What an amazing organization they are – it's been humbling to be a part of their mission in such a small way. It breaks my heart to know that so many children are deprived of clean water, so I'm grateful that we could participate in the Global 6K for water to help in our own way.
For the 6K, everyone was assigned a child that they were going to walk for – I walked for Adao, an 11-year-old boy in Mozambique. He is about the same age as some of my nephews, which makes me feel even more connected.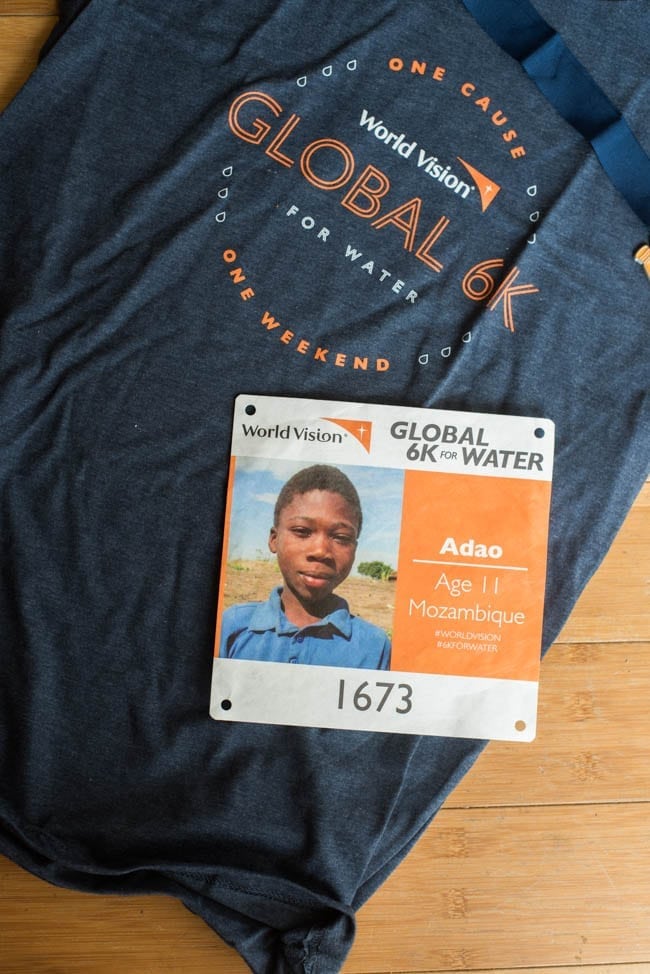 World Vision gives people the opportunity to sponsor children in third world countries. Because I think it's such a worthwhile cause, I thought I'd share a little information on how you can sponsor a child. I think it's a wonderful thing you can do with your children, spouse, or even your friends.
How to Sponsor a Child
Sponsoring a child isn't just a one and done scenario. It's a long-term way to help and show love to a child in need. As I mentioned, I think it's a wonderful thing to do with your family over the years.
There are many organizations that have programs to sponsor children in third world countries, but I think the World Vision child sponsorship model is one of the best. It allows the child to have a personal relationship with their sponsor, while pooling together the gifts from ALL sponsors in the same community to ensure lasting change.
So, here is how it works!
You will find a child that you want to help through the World Vision database.
After you've selected the child you want to sponsor, you will receive a personal letter from then in 6-12 weeks.
At that point, you will be able to send letters back and forth to really create a lasting relationship.
The donation that you give will go toward helping their entire community. The child do not get direct cash benefits – the World Vision staff creates a plan for funds to keep communities out of poverty.
You can get regular updates on your child, track community progress, and even see regular photos through the "My World Vision" digital experience. You can even email your child!
Each $1 that is donated through World Vision equals $1.30, which is amazing. This is due to grants and product donations.
You can go here to find the child that you connect with most – every sponsor matters!
What I love most about World Vision is their commitment to long-term help. They truly live by the philosophy of stopping the poverty cycle, and they create sustainable goals to help communities.
As a mother, I can't even imagine my children living in a place where they can't get clean water or a good education. I'm grateful that I've been able to partner with World Vision over the past few years, and I hope that you will take the time to learn more about what they do.