Earlier this summer we introduced you to the Crayola Thank A Teacher initiative.
The contest is the next phase of Crayola "Thank A Teacher," a way to celebrate and thank teachers across the country for their commitment to students, learning and creativity.
This post was sponsored by Crayola as part of an Influencer Activation for Influence Central and all opinions expressed in my post are my own.
This is a fabulous opportunity for students to express their appreciation to the teachers in their lives. As parents we can encourage our children to create notes filled with thanks for their teachers. Parents can also submit thank-you notes, too!
As a parent I know I love and appreciate my children's teachers so much- I want them to know how much their time and dedication is noticed.
Starting on July 1 through August 25, 2018, kids and families can enter Crayola's Thank A Teacher contest by creating and uploading handmade thank you notes for teachers for the chance to win prizes for their family, teacher and school.
The prizes are pretty great, too.
Crayola will award 10 finalists with prize packs inclusive of:
$10,000 classroom makeover for the teacher
One year supply of Crayola products for the school
$1,000 scholarship for the student
$1,000 gift card for both the teacher and school
Free CreatEd seminar for the school
For the grand prize, one lucky finalist will have his or her thank-you note featured on a special box of Crayola Crayons this holiday season. In addition, a weekly sweepstakes will run concurrently with the contest, offering entrants a chance to win $500 gift cards for themselves and their teachers.
With the new school year fast approaching I wanted to remind my daughters about the previous school year and how much they learned from their teachers.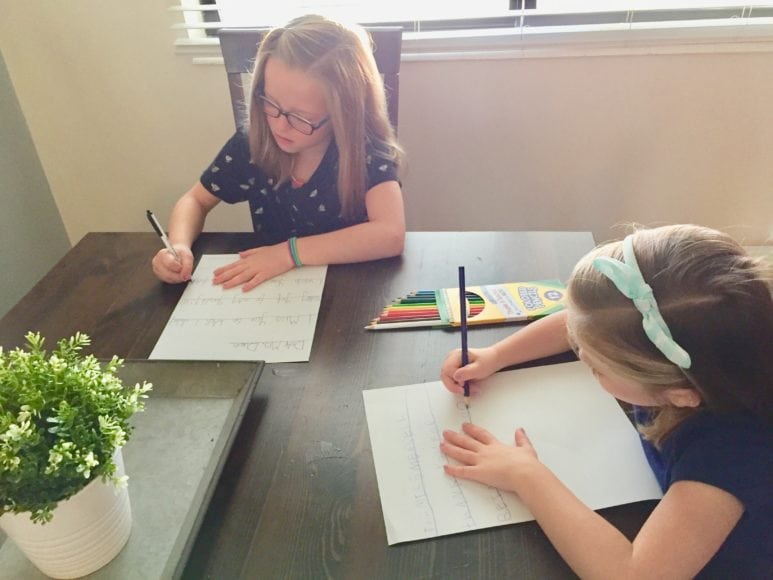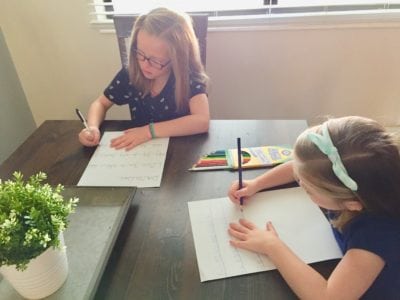 We sat down together and each child wrote a thank you note to the teacher they had in 2nd grade and Kindergarten.
My daughter's teacher in 2nd grader instilled in her a love of rocks and science. Every day for weeks she would go rock collecting- then would carefully place each new treasure in an empty egg carton for safe keeping.
My daughter's Kindergarten teacher helped her begin to read and become more confident in her social skills. She showed her love and kindness daily that left a lasting impression!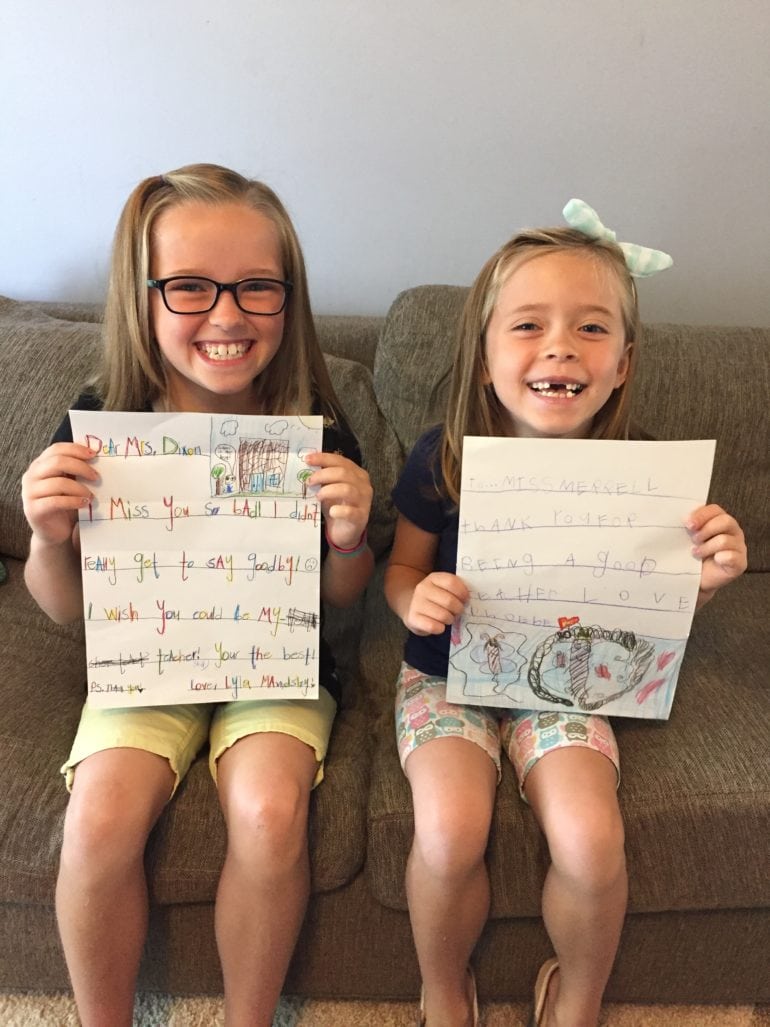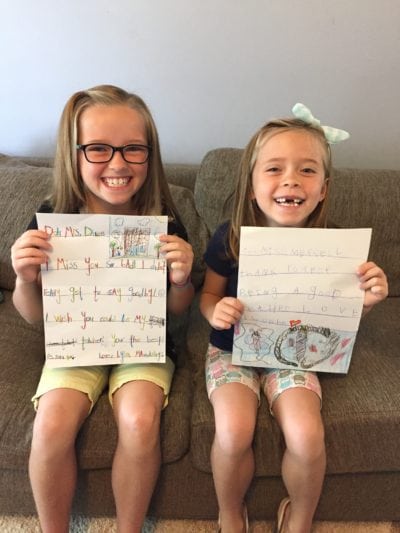 Remember- the contest ends on August 25th! It would be so cool for this initiative to reach at least one million thank you notes!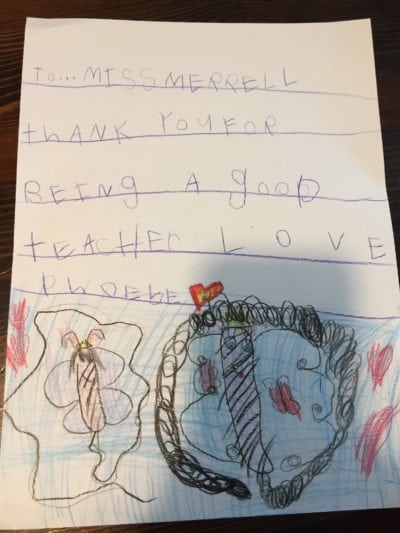 This is a fun contest that will leave a lasting impression on students and teachers alike.