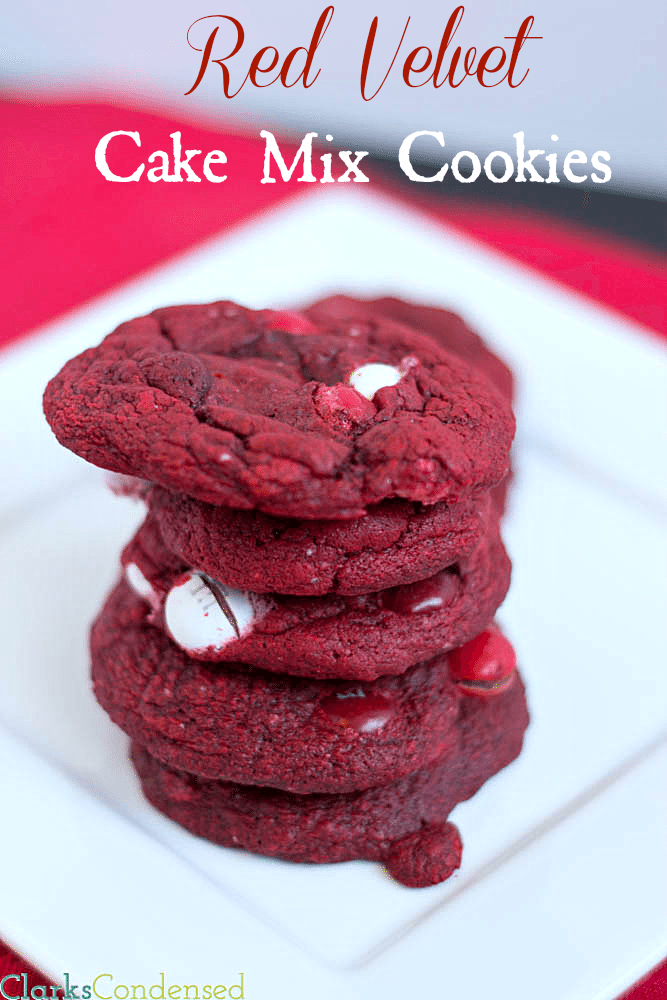 I love cake mix cookies, though I don't make them a lot. Most likely because I eat them way too quickly (even though I usually have the intention of giving them to someone else.) However, when I saw bags of red velvet M&Ms popping up at the grocery store this past month, I knew I had to pair them with a simple, red velvet cake mix cookie!
The result was more delicious than I imagined. I "researched" how to make the perfect cake mix cookie (it's not rocket science…more common sense), and I must say, this was the best cake mix cookie I've ever made. I took it to a little get together we went too, and everyone seemed to love them!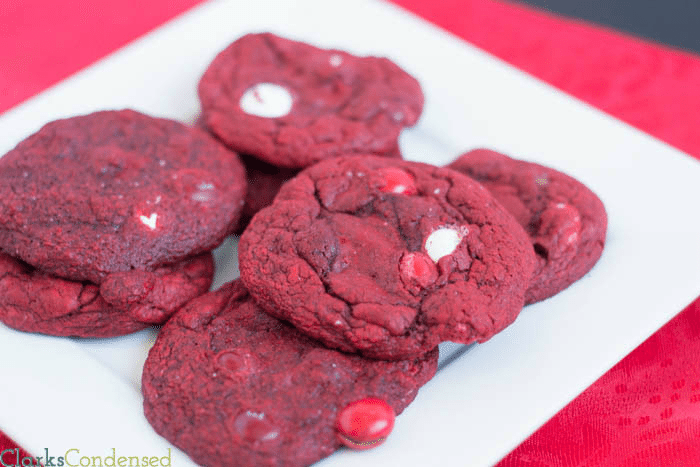 Even if you can't find the red velvet M&Ms (since I'm guessing they will probably disappear the day after Valentine's Day), you could easily put regular M&Ms in these, and I'm sure they would taste just as delicious!
I discovered that you have to use real butter when making these. As I read different posts about cake mix cookies, that was the consensus from most. When a person seemed to have a failed cake mix cookie recipe, it's because they used margarine or another butter substitute. Oh, and be sure to melt it!
I also found that chilling the cookie dough helped a lot. I know, I know, chilling just is an added step that makes it take longer to get your delicious cookies in your mouth, but it truly does make a difference. I only chilled these for 30 minutes, and they were fabulous!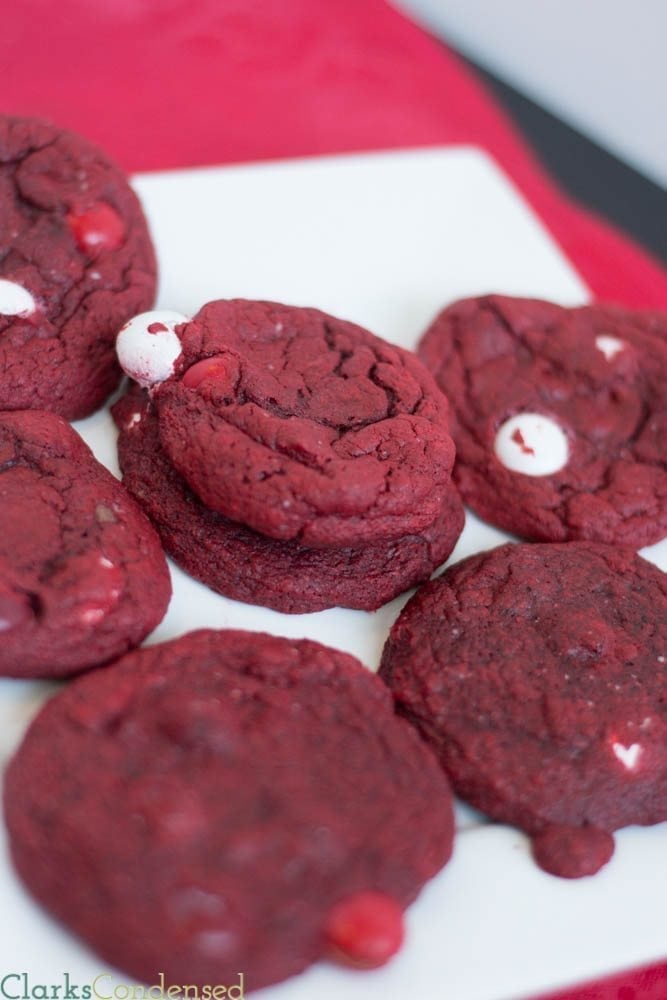 These would be perfect for a school elementary party, stick in your kid's or spouse's lunch box, or just have sitting out to much on. Yummy! They definitely didn't last long around here.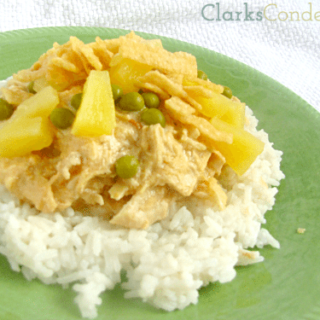 Auto Draft
Ingredients
3 chicken breasts
1 can cream of chicken soup
1 cup chicken broth or 1 cup of Shirley J Chicken Crock Pot Mixture*
1 can evaporated milk
Toppings:
Rice
Chow Mein Noodles or Won Ton Strips
Diced Pineapple
Green onions
Peas
Cheese
Coconut
Instructions
Place all ingredients in crock pot for 3-4 hours on high, or 5-7 hours on low. When there is 30 minutes left on the timer, shred chicken, and allow to cook for remainder of time.
Cook rice, and serve chicken over the top with choice of toppings.
Notes
*2.75 tablespoons + 1 cup warm water; whisked together
Nutrition Information:
Serving Size: 1
Amount Per Serving:
Calories: 763
Total Fat: 41g
Saturated Fat: 12g
Cholesterol: 283mg
Sodium: 1254mg
Carbohydrates: 1g
Sugar: 1g
Protein: 92g
COMMENT POLICY:
All we ask is that you be kind. We welcome differing opinions, but any comments containing personal attacks, sarcasm, etc. will be removed immediately. Keyboard warriors aren't welcome 🙂 All comments are moderated and may take time to be approved. Anything not pertaining specifically to the content of a post will be removed (including comments about ads).