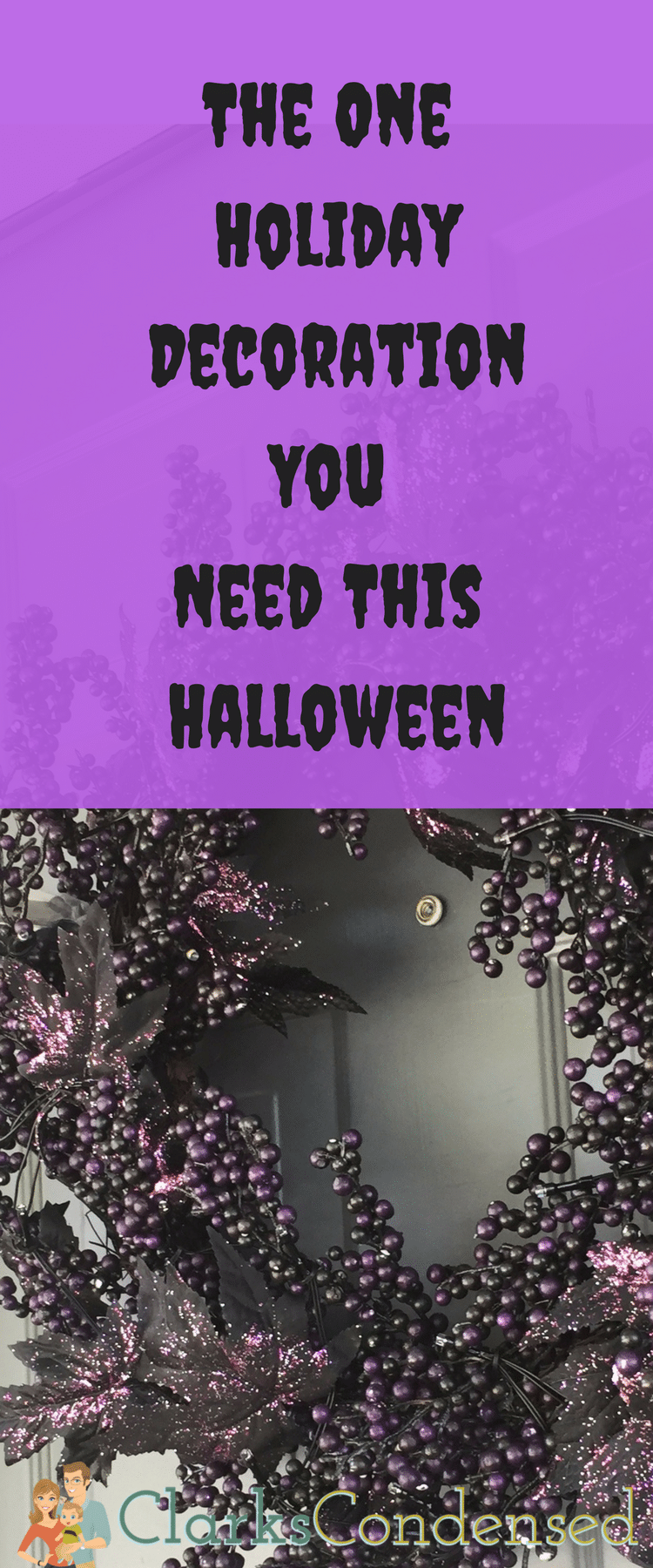 I love decorating for the holidays!
My mom always decorated for every holiday when I was growing up and I'm pretty sure that's why I have a love for it now.
This post was sponsored by Lowe's as part of an Influencer Activation for Influence Central and all opinions expressed in my post are my own
There is something so magical about seeing my two girls get excited about pulling out all of our holiday boxes every couple months to help decorate our home.
Over the years I have gotten new things and gotten rid of decorations because my style has definitely evolved over the years. As a newlywed I was so anxious for any and all types of decorations to add to our collection that I bought anything I could find.
Now, ten years into our marriage I have developed and fine tuned my style and the ambiance I like for our home.
Through the years I have discovered there is one holiday decoration that I just can't live without.
Wreaths.
Yes, a simple door wreath makes all the difference to me!
It's one of the first things that greets a person when they come to your house. It makes your house seem more welcome and inviting.
I may or may not have several wreaths for every holiday and season in my own basement storage room. When I drive up to my house it really does make my heart happy to see our front door adorned with a festive wreath.
As Halloween is upon us I felt the need to update my own front door with a new wreath. The one I had was a little dated and didn't match our outdoor decorations as well as in the past.
I actually headed to my local Lowe's store because they offer great values on the latest in décor trends for Harvest and the spookiest ideas to deck out your home for Halloween this Fall.
Let's just say that I was not disappointed!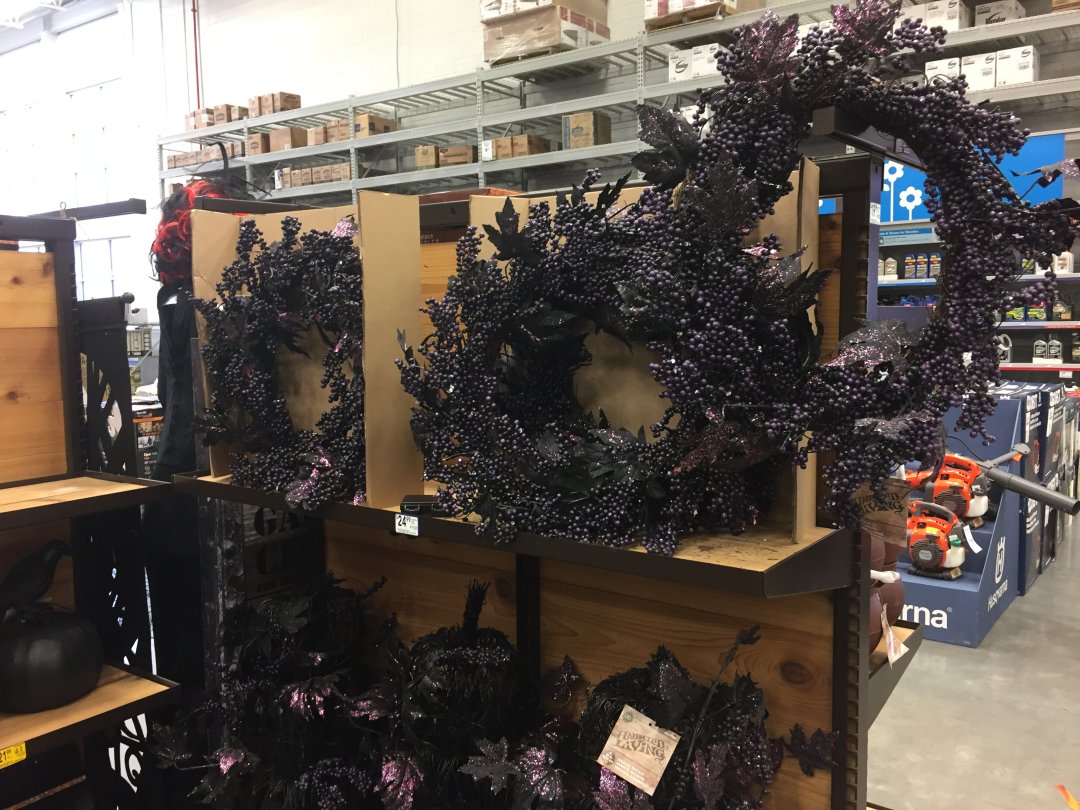 I checked out their selection that they had in-store (be sure to check out online, too- they have more varieties) and was instantly drawn to this adorable pre-lit berry wreath.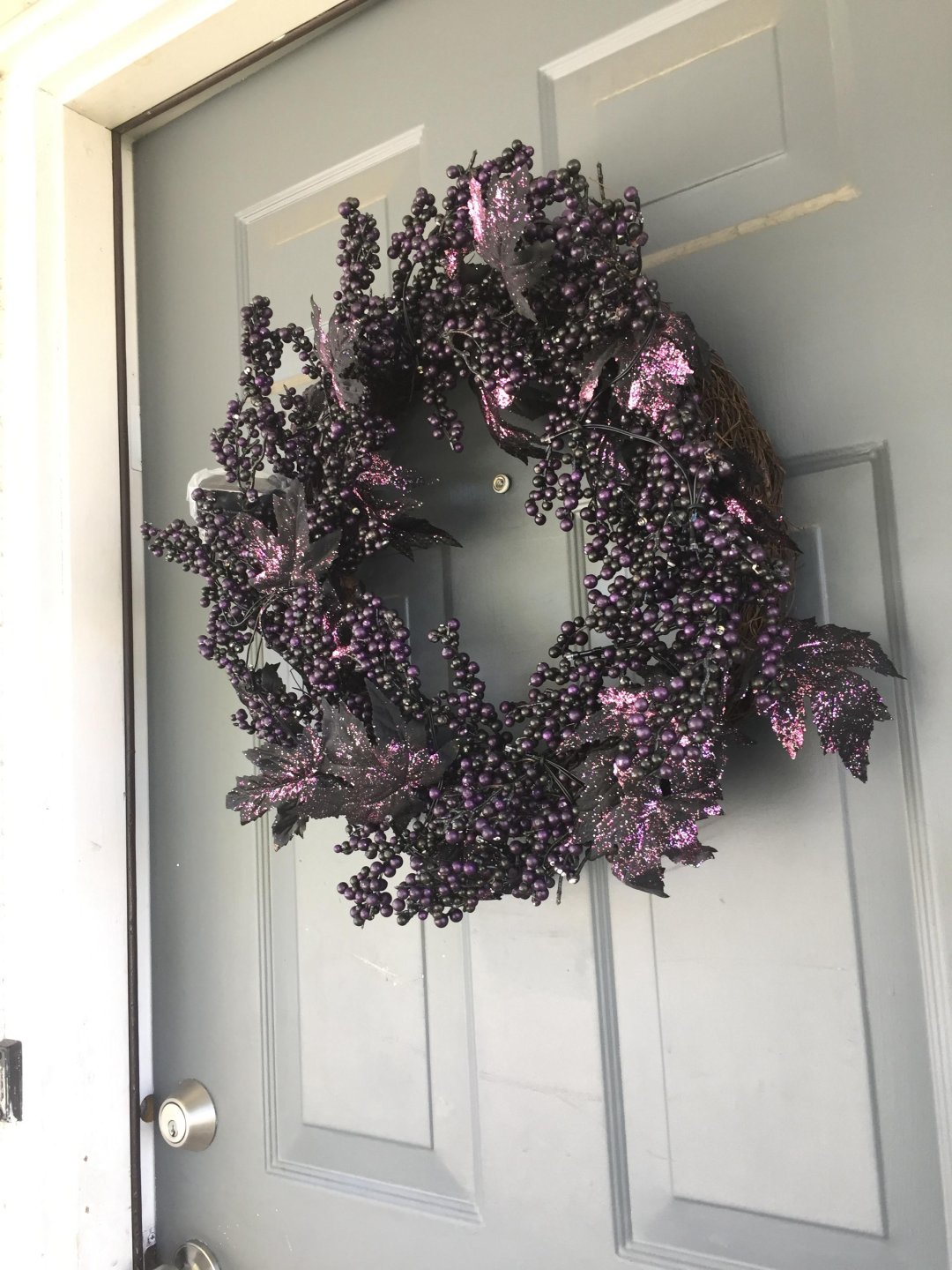 I love how modern it is and the way it lights up is definitely an added plus.
There were several other fun wreaths to choose from including these festive artificial wreaths. I love the fun Halloween colors they come in!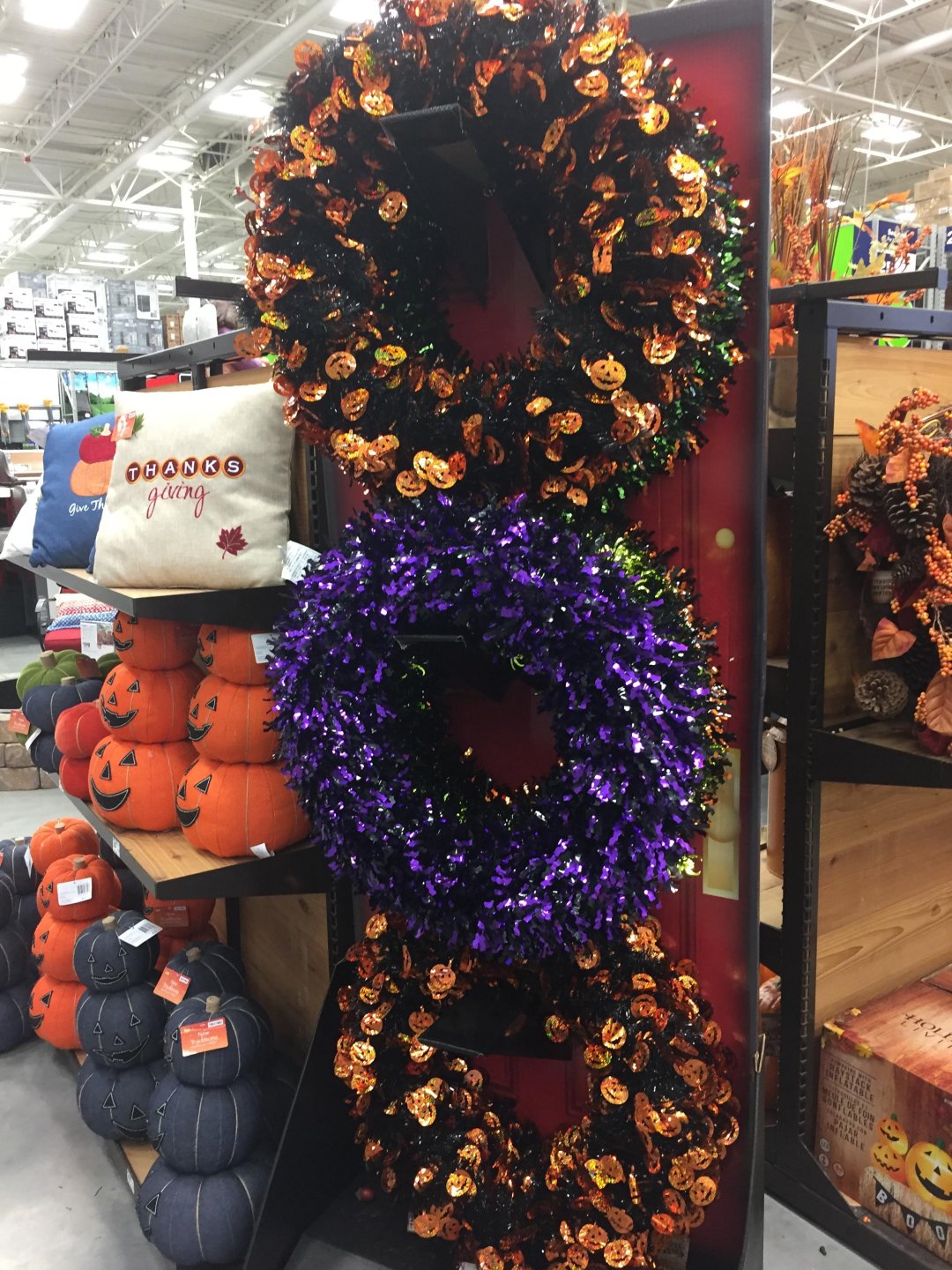 If you don't love to decorate, or are just starting out I highly suggest you begin with a wreath. From there you will find your groove and figure out what works best for your space.
You don't have to decorate but it definitely makes the holidays more fun.