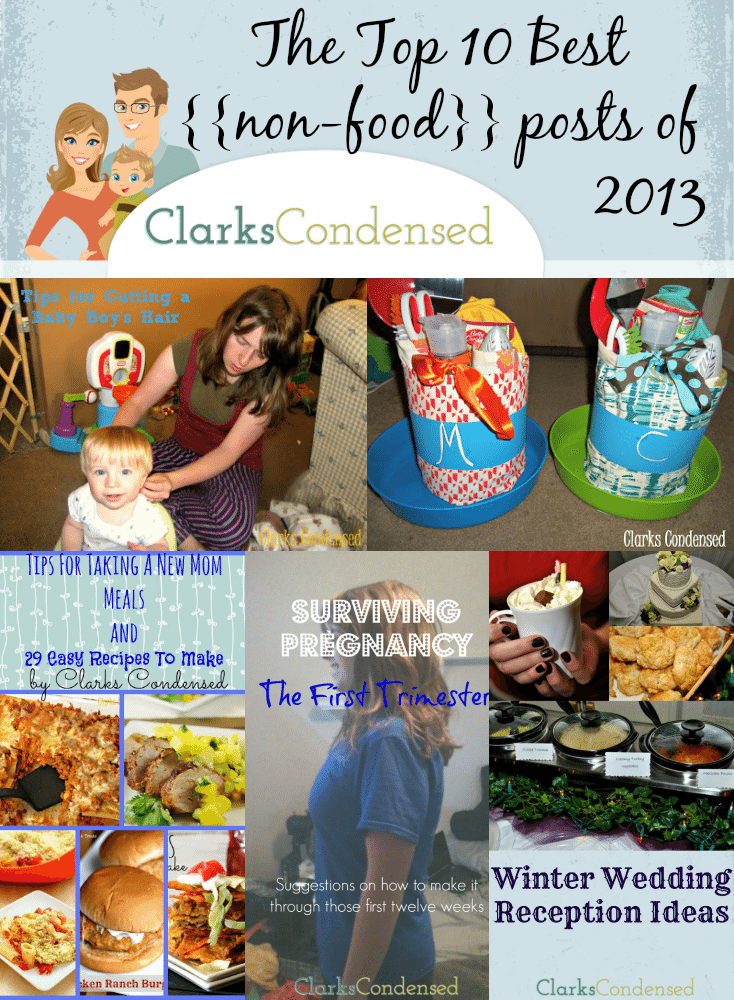 For the past month or so, most of our posts around here have been about food. I mean, that's what most people were looking for! However, some of our most popular posts from 2013 weren't necessarily recipes. In fact, our number one post overall had nothing to do with good at all. So, after sharing our top 10 best recipes of 2013, I thought it only made sense to share our best non-food posts as well.
10. Easy Bridal Shower Gift Idea
FREE Online Prenatal Course!
Join our "Surviving Pregnancy" eCourse
Free eight day course taking you from conception to postpartum recovery
Tips and Tricks from a Mom of 2
Access to our FREE pregnancy and postpartum support group
I made this gift for two of my dear friends from college, who had a double bridal shower. It was pretty easy to put together, and inexpensive. I know many people are looking for cute bridal shower gifts, so it was fun to see that people liked this idea.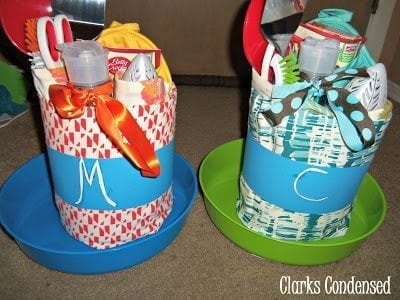 9. Tips for Cutting a Baby Boy's Hair
Cutting Jack's hair made me SO sad the first (and the second) time we did it…but it made for a good post! We thought it was a waste of money to take him to a hair cutting place, and it wasn't too difficult to do at home. This post actually draws in a lot of Google traffic.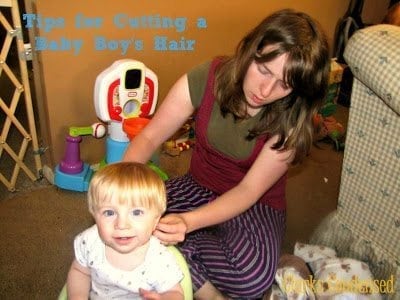 8. Winter Wedding Reception Ideas
I loved writing this post…partially because I got to reminiscence on our wedding. We had such a beautiful, winter wedding reception and I was excited to share all of the ideas from that. I talked about our hot chocolate bar, soup bar, and more!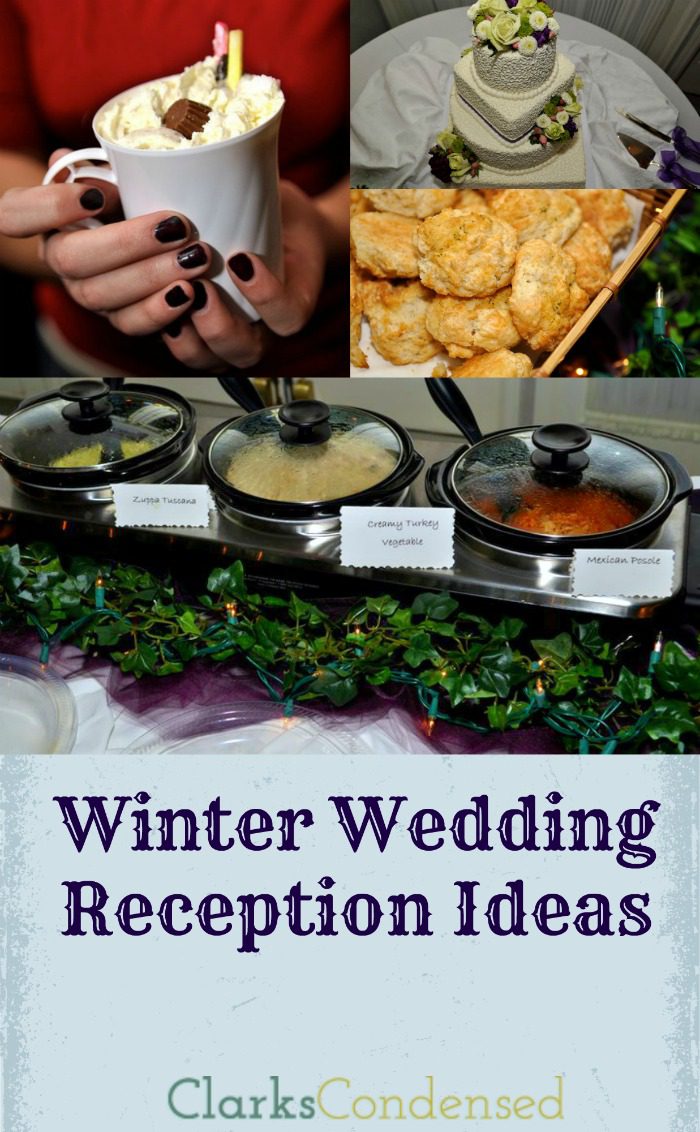 This was actually a guest post from my good friend, Brenna at Life After Laundry, and I'm grateful she was willing to share it! Some big site shared a link to it awhile back, and that shot it up in popularity. These homemade reusable dryer sheets are a great way to save money in the laundry room.
6. 50 easy recipes for college students
Having just graduated from college in April, I know how nice it is to have a good collection of easy recipes to make on the go. I know I was always looking for easy recipes (and I still am!) This round up featured tons of easy recipes that college students can enjoy (and really, anyone who needs a quick dinner idea.)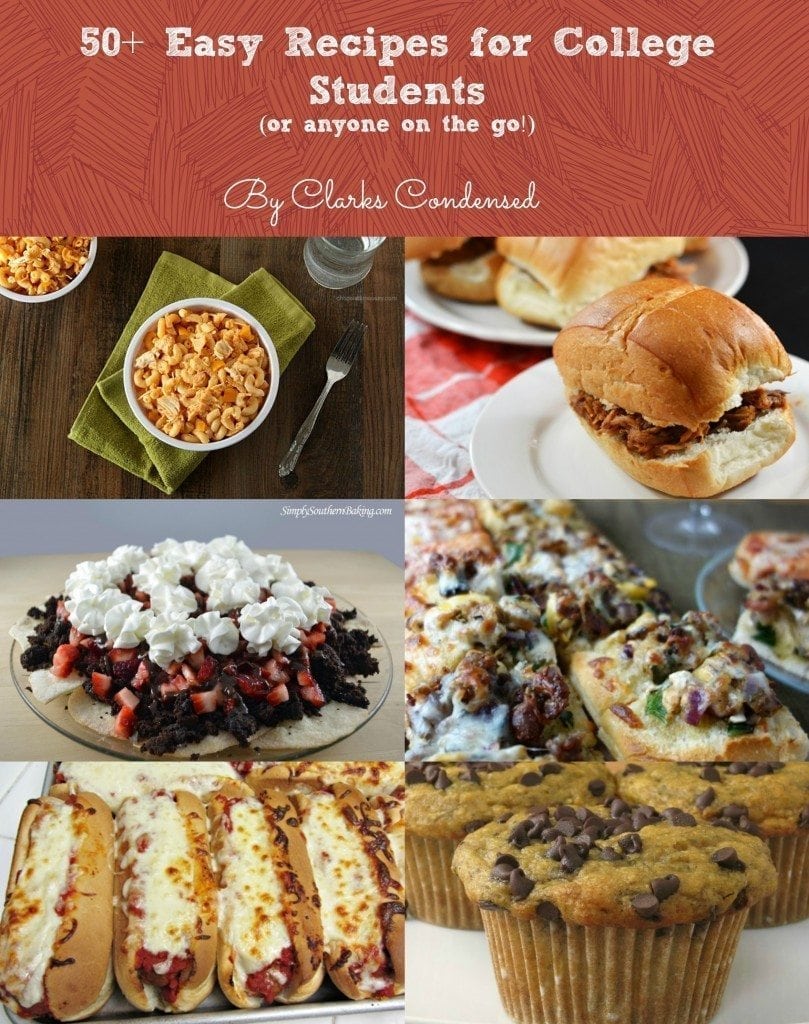 5. 50 delicious and dairy free recipes
Before we knew Jack had a lactose intolerance, we were advised to take him off all dairy…and me as well. I was so sad! So I was inspired to make this dairy free recipe round up. Many of these are free of lots of common allergens, and it's a nice collection of main dishes, side dishes, and desserts!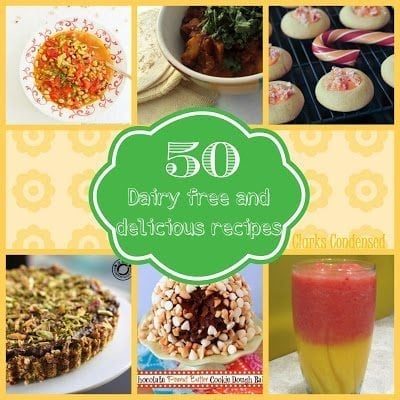 4. 30 Day Gluten Free Meal Plan
Inspired by another dietary change we were considering, I created this round-up for anyone who wanted to do a trial of a gluten free diet (or just for anyone who needed more gluten free recipes.) Going gluten free is a big thing nowadays, so I had a feeling this would be received well.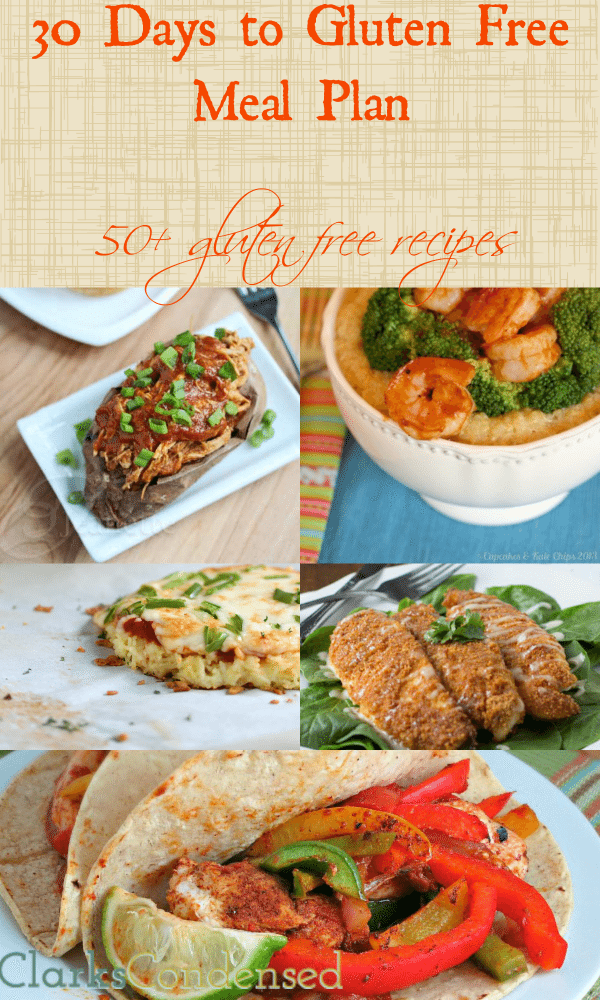 3. 9 Tips for Taking a New Mom Meals
Whenever someone has a child, everyone always wants to help! I think one of the best ways to help is by bringing a meal…but there are a few tips I thought people should know about 🙂 We still get tons of hits on this post every day!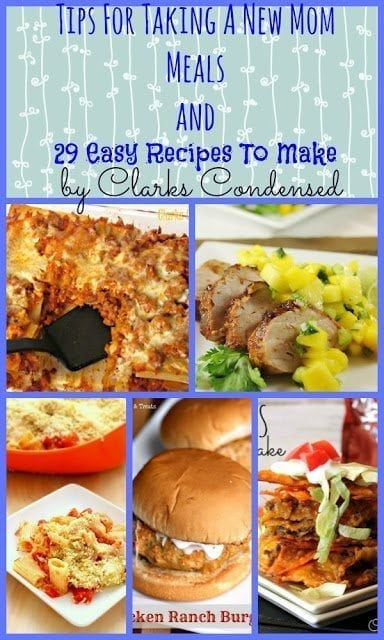 This post took forever to write, and a lot of research…but it was well worth it. I still love using coconut oil though, and I was happy to share what I had learned with others…as well as some fun recipes!
1. Surviving the first trimester of pregnancy
And finally, our most popular post ever, which also happens to be my favorite post! Pregnancy is one of those topics I could go on and on about, and I loved being able to share some of my experiences with others. I've loved being able to connect with moms-to-be, and answer some questions they have. Be on the look out for more pregnancy-related posts this year!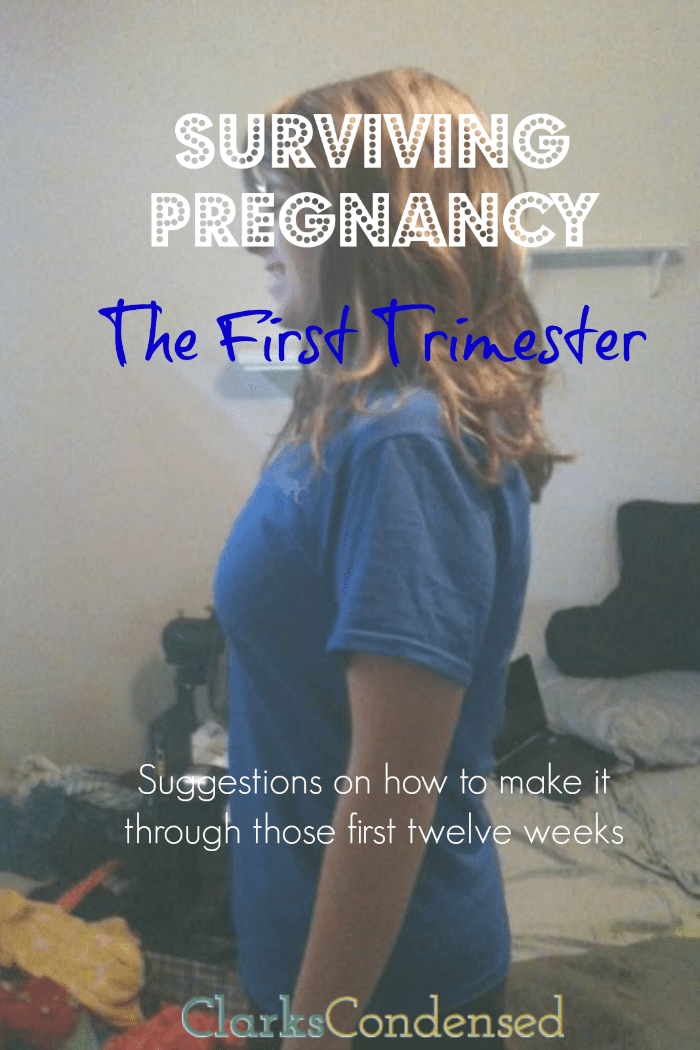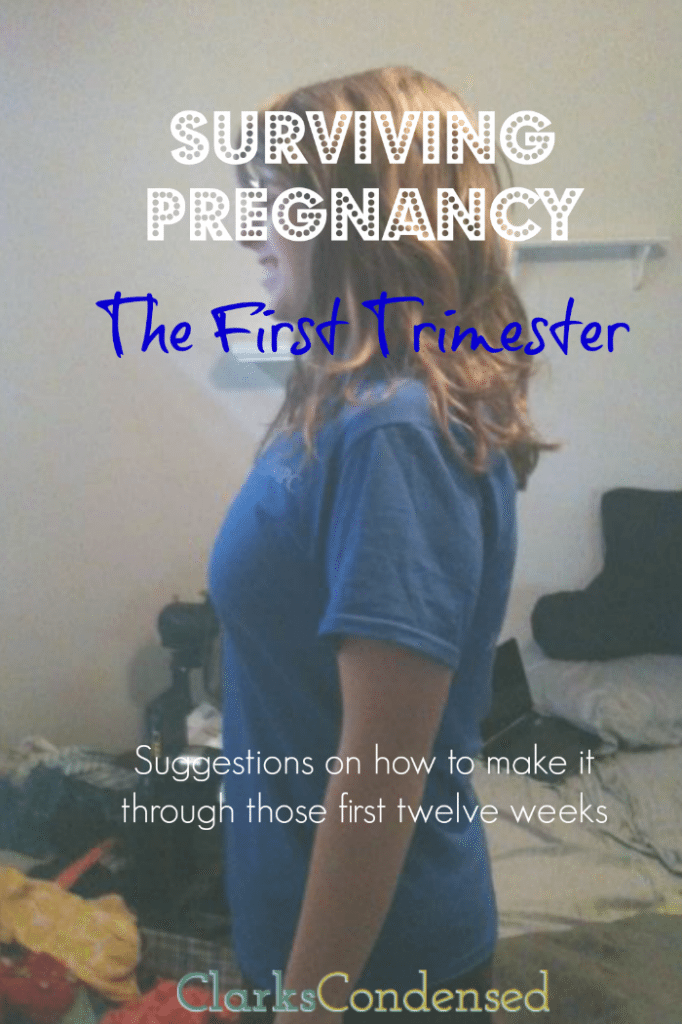 And there you have it! Here's to another great year here at Clarks Condensed. Thank you for all your support!