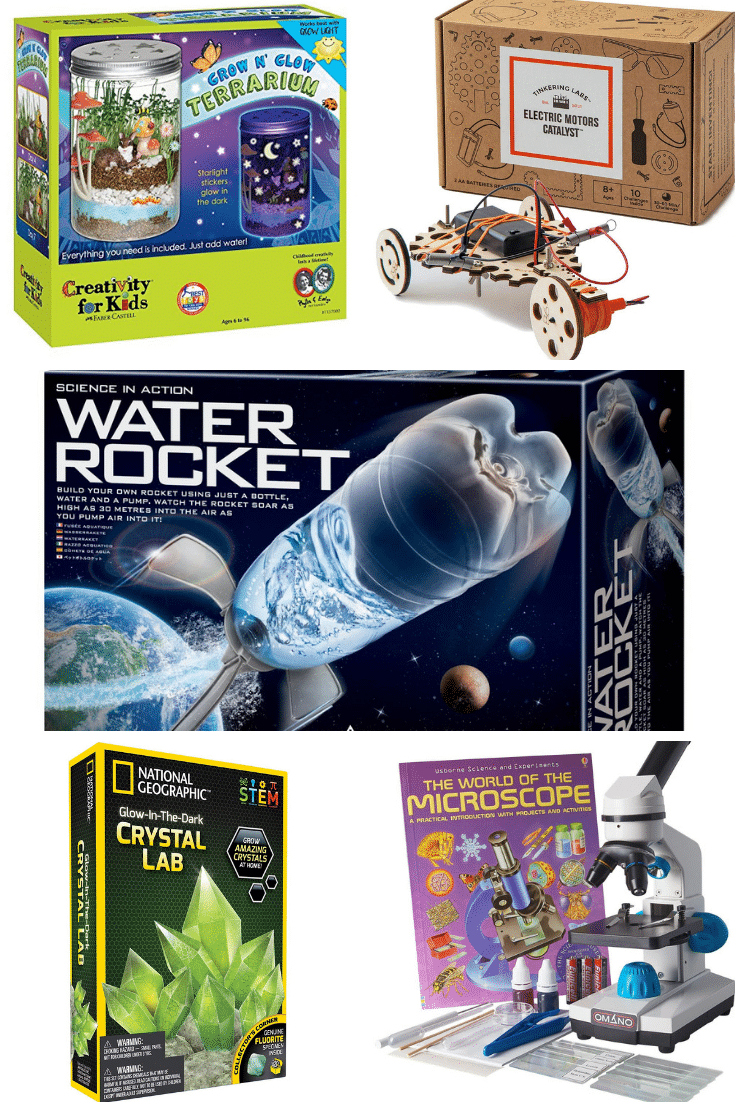 Gifts for Science Nerds
When you can buy a present that is fun and educational then you know you've hit the lottery.
You don't need to spend tons of money on loud and obnoxious toys every time when there are some amazing gifts that help your loved ones learn. So many kids are mesmerized by all things science and luckily there are some awesome science gifts out there!
Whether your kid already has a love for science or not- they definitely will have a greater appreciation for it after they receive one of these science kits.
Gifts for Science Lover
Under $15
Disgusting Science Experiments
Magic Science for Wizards Only
Grow and Glow Terrarium
Glow in the Dark Crystal Lab
Rock Candy Growing Kit
DIY Bouncy Ball Kit
Under $30
Mind-Blowing Science Experiments Kit
Magic School Bus Chemistry Kit
Water Rocket Kit
Tasty Science
Soap Making Science Kit
Extreme Secret Formula Lab
Splash Water Science Kit
Under $50
Glow in the Dark Slime Lab
Ridiculous Inventions Kit
Ice Cream Making Kit
My First Laboratory Kit
My First Coding and Computer Science Kit
Under $100
Junior Scientist Microscope
Tinkering Labs Electric Motors Catalyst STEM Kit
Dirty Old Coins Science Kit
4d Augmented Reality Science Kit