This is a sponsored post written by me on behalf of calocurb for IZEA Worldwide. All opinions are 100% mine.
This post was written by AJ Maudsley – husband of contributor Cindy.
Warmer days make it easier to be outside, run around and enjoy the sunshine.
I don't know about you, but sometimes my nutrition and exercise takes a back seat during the winter time. It can be hard to have that motivation when it is cold, snowy and dreary out! But once the summer time hits I'm ready to take back control on my health- and I bet I'm not the only one.
It can be hard to know where to begin to get back on track.
I personally discovered a new product called calocurb recently and it has definitely helped me gain control of my appetite- which in turn- has helped me with my fitness goals.
Calocurb is a world-first breakthrough innovation in supporting healthy weight management.
How does it work? It does this by activating a natural, evolutionary response in the body that sends a 'stop eating' signal to the brain. I love how it helps put me in control of my hunger by making me less hungry.
You simply take one capsule an hour before eating. I have found that it has helped me think less about food which has helped me to say "no" to snacks or going back for larger portions.
What's in Calocurb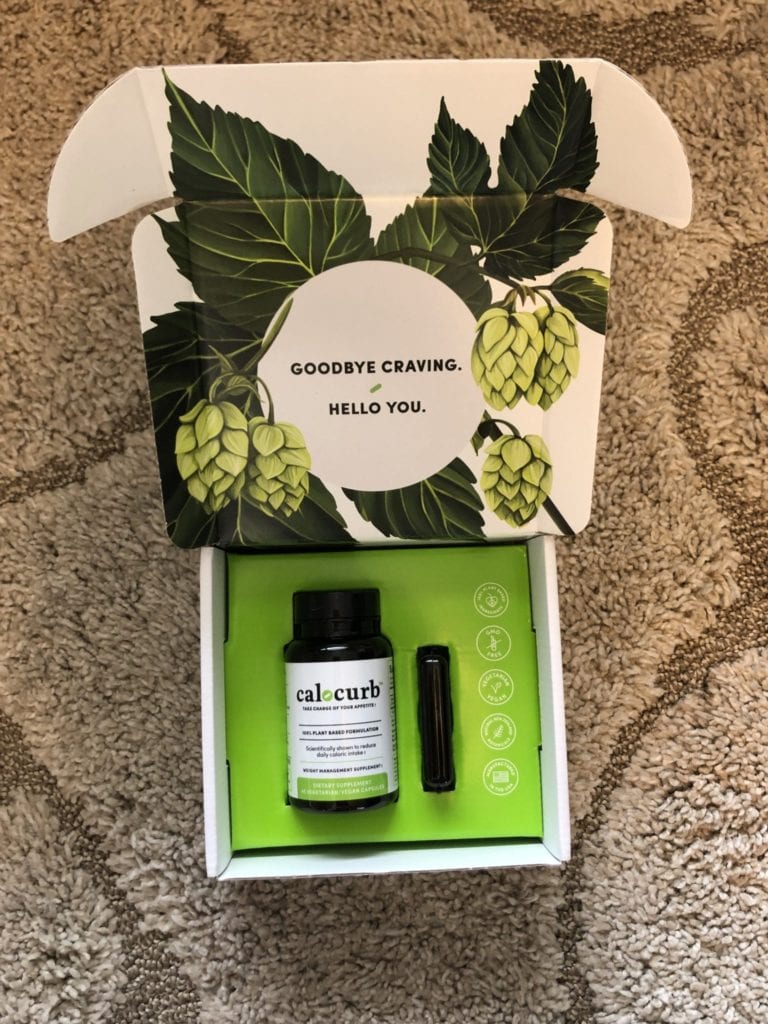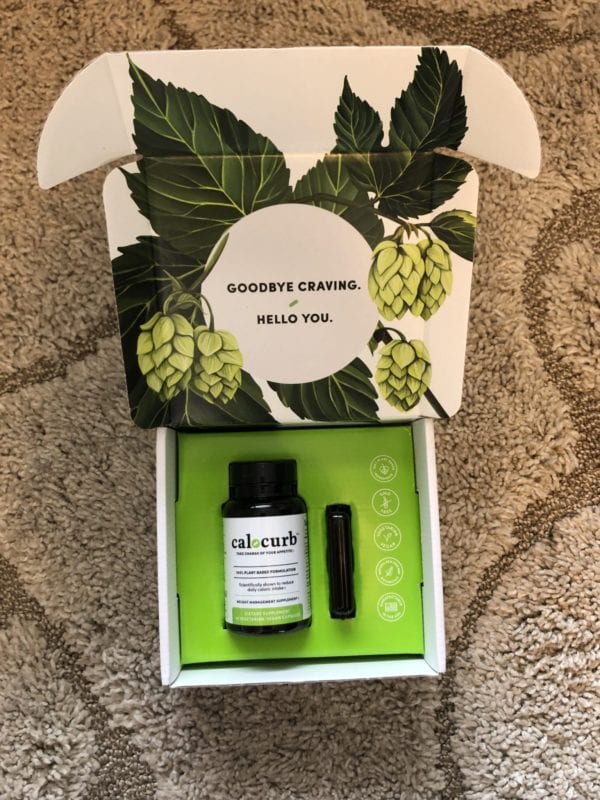 I think my favorite part is that calocurb has only 3 ingredients- hops flower extract, rosemary extract, canola seed, plus the capsule that is vegetarian, non-GMO certified and used in pharmaceutical products around the world.
Plus there are no fillers, no caffeine and nothing synthetic. You can't get better than that, right?
Calocurb is 100% plant based and is GMO-free, gluten free and GRAS (Generally Recognized as Safe) approved. The active ingredient is sourced in New Zealand and the final product is manufactured in the USA- which gives me great peace of mind.
How it Works
Calocurb activates a natural, evolutionary response in the body through a combination of its ingredients and patented, delayed-release capsule technology. You simply take one capsule an hour before meal or snack time (up to two capsules per day).
It's the hops flower extract in calocurb that activates the bitter brake (bitter foods support a feeling of fullness) mechanism to help you feel full and cut your calorie intake.
Who's it For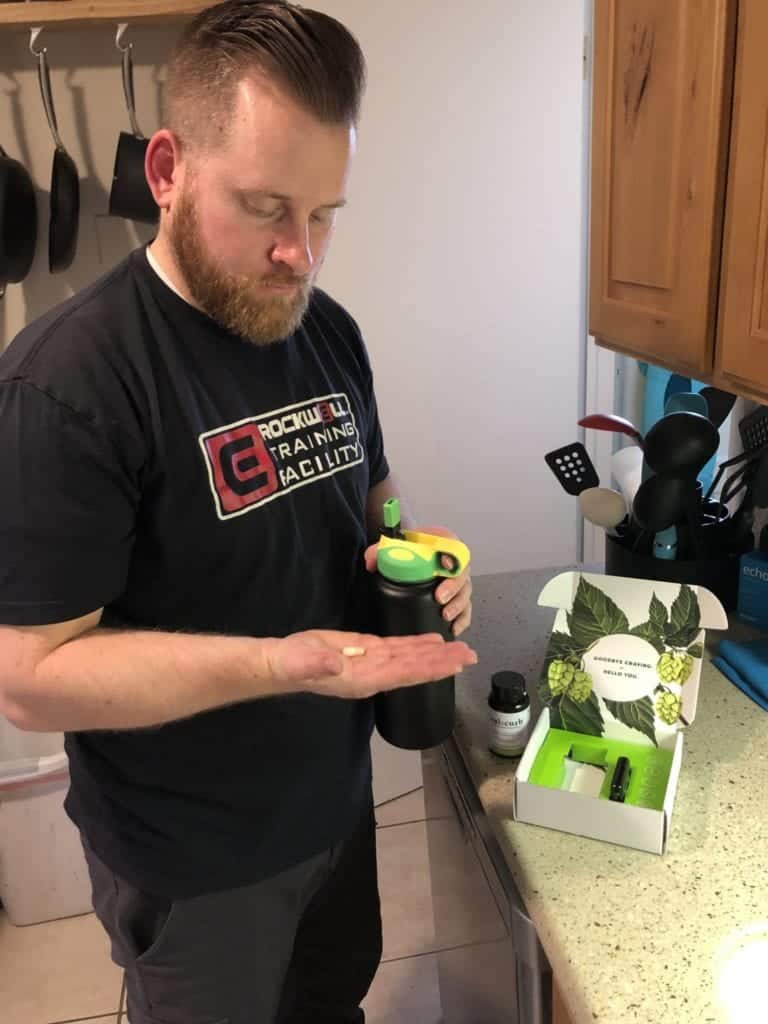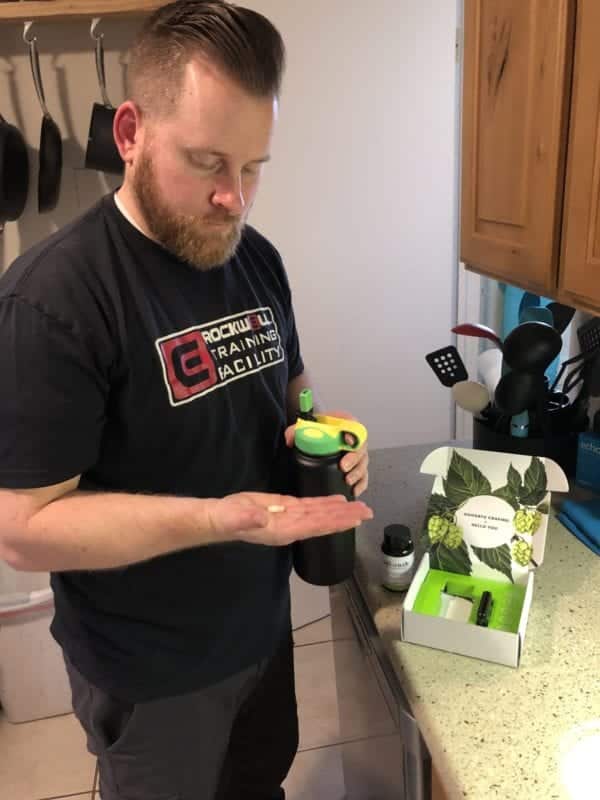 Calocurb is available in the USA and New Zealand only at this time. It is not intended for use by anyone under 18 years of age or for woman who are trying to get pregnant, pregnant or nursing.
Be sure to also check with your health care provider if you are taking medications, or have known adverse reactions or allergies.
Tips For Using It
Something that I found that has helped me remember to take my calocurb is to put a timer on my phone every day.
I typically eat breakfast around 8 AM so I set my alarm for 7 AM every morning. I also keep a glass of water and my pill at my nightstand so I can get to it easily when I wake up. I like to take my second pill before dinner so I schedule my alarm for 5 PM every day and I never forget it! I utilize the carrying case it comes with to if I am out and about.
I started keeping a diary of the foods I eat, too.
This helped me visualize what I was putting in my body- and at what time. Seeing that I wasn't over- eating was very motivating for me!
Since taking calocurb I feel great, less bogged down and have more energy. I know its because I'm eating smaller portions and not stuffing myself full! Having control over my appetite with the help of calocurb has been essential in helping me meet my health and fitness goals.