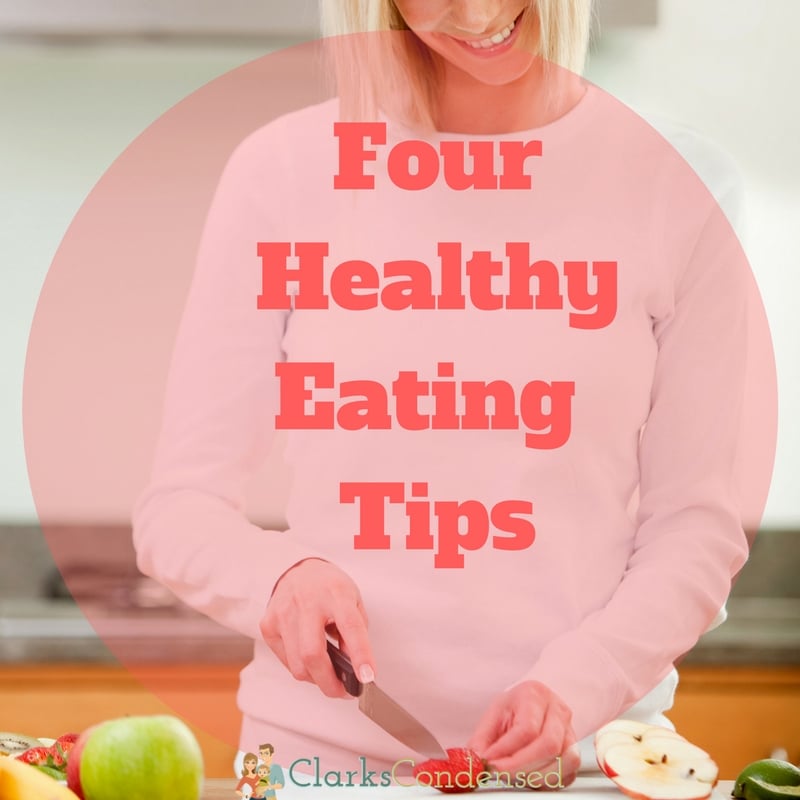 Have you ever heard someone say they were so busy during the day they forgot to eat lunch? Chances are you have either heard someone say it- or you've said it yourself!
This post was sponsored by Eat Smart as part of an Influencer Activation for Influence Central and all opinions expressed in my post are my own.
Life is busy.
Between work, school, activities, and social life so many people lead busy lives. Often times your nutrition might come last or certainly not first when it comes to your children, spouse or other responsibilities.
We all know how important it is to eat healthy, so why can it be so hard?
I know for myself I find convenience the number one thing that either helps or deters me from my healthy eating plan. If it's convenient- it helps, but if it's not- I tend to not follow through.
We are all in this together which is why I would love to share some tips I've learned from my own experiences on what helps me stay on track with healthy eating.
Drink Water
This is a no-brainer and we all know how important it is to drink water.
Find what works for you and do it. I love ice cold water so I make sure our ice machine is always well stocked, and keep water in the refrigerator to keep it extra cold.
Get a cute tumbler, fun straw or a hefty mug to drink from- sometimes having something other than a plain old boring cup to drink out of can make it more desirable!
Cut and Peel
The moment you get home from the grocery store- lay out all the food items that you need to chop, dice or peel and get to work.
Slice those cucumbers, wash the fruit, distribute the carrots and celery and cut up the strawberries. Then put them in storage containers that make it easy to grab from. If something is already cut and washed you have already faced half the battle with making wise snacking options.
Easy Meals
Easy and fast meals don't always have to be bad for you. There are so many options out there to help you hit your personal wellness goals. I love a good salad and think they are such a yummy way to get in my veggies. And Eat Smart is making it easy for us by offering clean label salad kits. Eat Smart commits to clean ingredients and labeling, with plans for all products to contain a "100% Clean Label" by the end of 2018.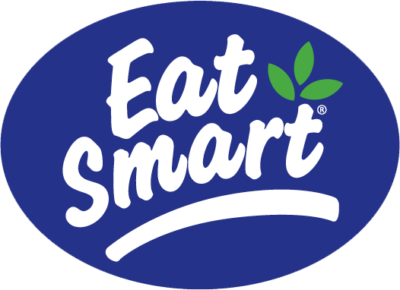 I personally love that all Eat Smart products will be free from high fructose corn syrup, artificial preservatives, hydrogenated fats, as well as artificial colors, flavors, and sweeteners by the end of next year. It's important to me that they care about me as a consumer and that I can feel good about putting their salads into my body and my families.
Their salads include nutrient-dense Vegetable Salad Kits (Sweet Kale, Strawberry Harvest, and Sunflower Kale)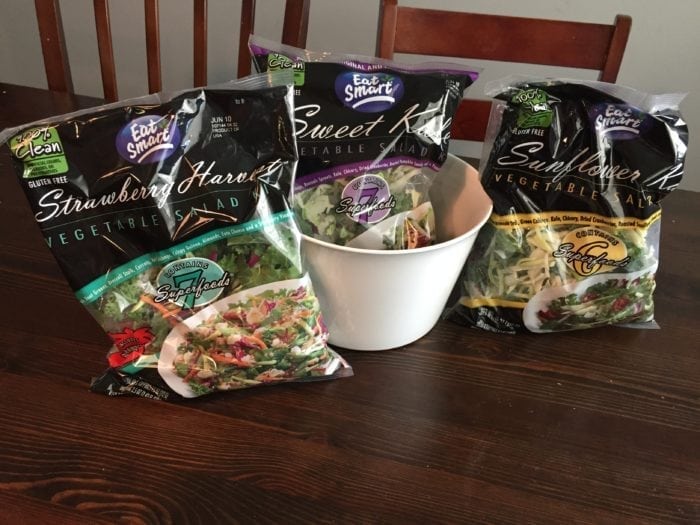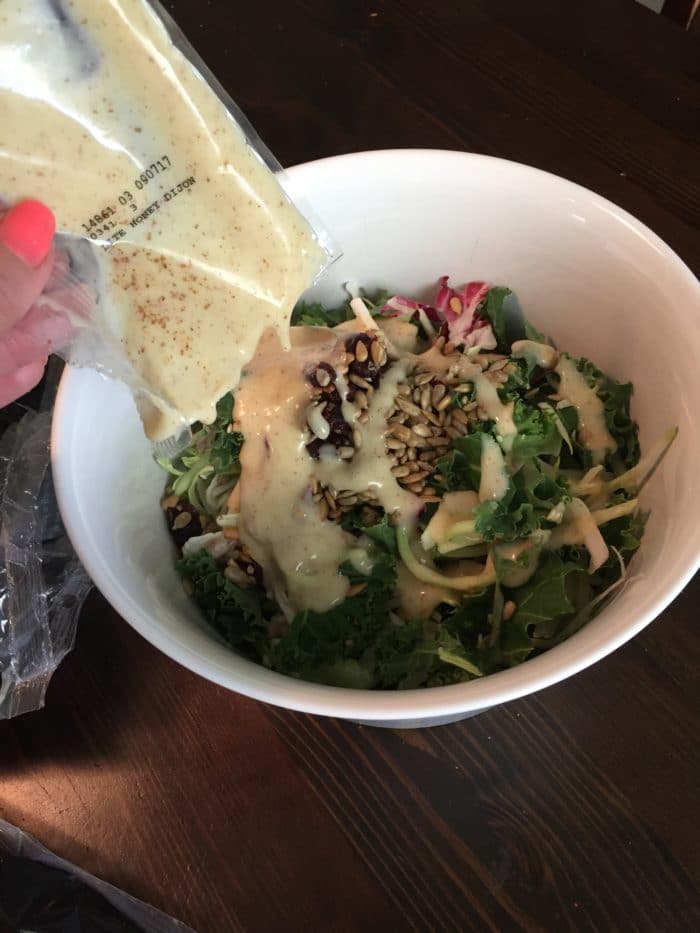 They recently launched Salad Shake Ups- which I love because it is so convenient.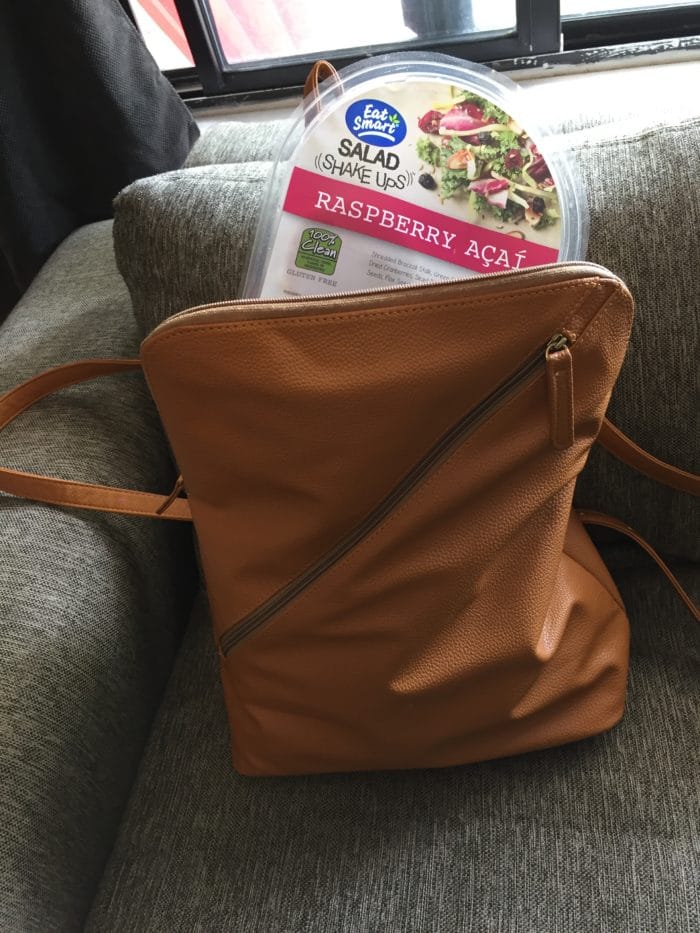 You simply open the package, dump the yummy extras into the container of salad, squeeze in the salad dressing (everything is included) and then replace the lid, shake it up and before you know it you have your lunch all ready to go!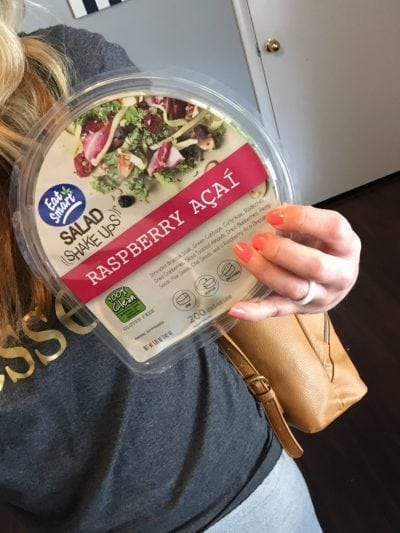 Their Salad Shake Ups include:
Avocado Ranch, a crunchy blend of cabbages and vegetables, crispy toppings, and a creamy avocado ranch dressing
Tropical Lime, vegetables and dried fruits blended with a creamy coconut lime chili dressing
Raspberry Acai, vegetables and dried fruits with a variety of seeds (hemp, flax, and chia) and a tangy raspberry acai dressing
I have tried them all and they are delicious!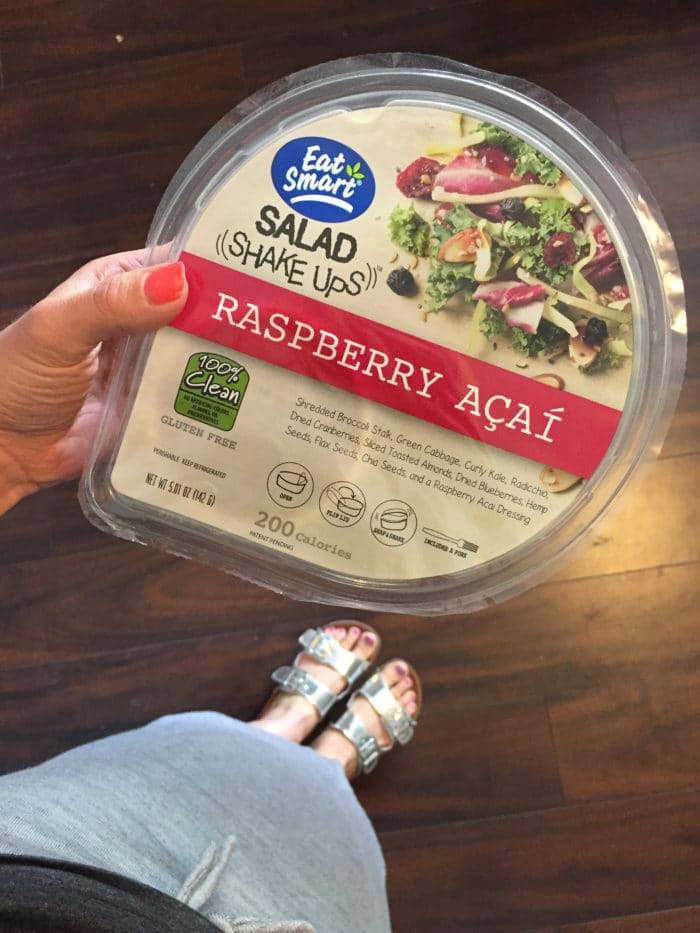 It has stopped me from grabbing cookies or chips for lunch because grabbing their salad is just as easy- but way better for you! Be sure to stop by the Eat Smart website to sign up for monthly e-newsletters- you can subscribe under "Receive Exclusive Offer" on bottom right of the website homepage.
Be Accountable
Tell some you trust that you are trying to stay on track and eat healthy.
If someone knows you have fitness goals they are more like to check in with you and see how you are doing. If I know someone is going to ask me about something I prefer to have positive news to tell them so I don't feel as guilty!
And as a bonus tip- that goes hand in hand with healthy eating….
Get Up And Move
Even if all you do is walk around the block each day- that is something! I know it sounds cliche but take the stairs instead of the elevator, run around with your kids or grandkids, make the time to move around each day, especially if you have a desk job.
Not only will you feel better physically but emotionally as well. When your body is moving you will be more likely to want to put good things into, too.