A delicious frozen Mexican hot chocolate recipe – it can be served hot as well!
This is a sponsored post written by me on behalf of TruMoo Chocolate Milk for IZEA. All opinions are 100% mine.
Frozen Mexican Hot Chocolate
Ingredients
2 1/4 cups TruMoo chocolate milk
2 teaspoons ground cinnamon
1 tablespoon vanilla extract
1 teaspoon ground nutmeg
Pinch cayenne pepper
1/4 cup semi-sweet chocolate chips
3/4 cup whipped cream
3 cups ice
Instructions
Put chocolate milk, cinnamon, vanilla, nutmeg, and cayenne pepper in a pot. Heat to medium.
Add in the chocolate chips and whisk everything together until they are melted.
Bring stove top down to a simmer and cover for five minutes.
Add 3/4 cup whipped cream to the hot chocolate, remove from heat, and allow it to come to room temperature.
Add the hot chocolate mixture and ice to blender. Pulse a couple of times until the ice is broken up - you don't want it to be completely pulverised - make the ice so it's chips!
Top with whipped cream and cinnamon.
Some like it hot, some like it cold…some like it in a pot five days old. No, I'm not talking about porridge. Nor does anyone probably like this in a pot five days old (I can't think of many foods I'd be okay with eating after sitting in a pot five days old.) I am talking about one of our favorite drinks year-round – hot chocolate.
It's also become one of Jack's favorite drinks as well, though it's often a little bit too hot for him. He often tells me he likes warm or cold hot chocolate. Silly boy. Even if he can't quite appreciate the delightfulness of a steaming cup of hot chocolate yet, I'm happy to give him his cold hot chocolate every now and then.
A few days ago, we went to a Mexican restaurant and ordered a cup of Mexican hot chocolate. Oh my – it was delicious. I wished we had ordered more than one! When we got home from our trip to Utah, I thought it would be fun to make Mexican Hot Chocolate at home. This recipe is super easy – instead of using hot chocolate powder, I used TruMoo Whole Chocolate Milk (we don't usually buy whole milk, but for hot chocolate, it's a must.) It's sooo creamy and when you try it hot, it is quite possibly the most delicious hot chocolate out there. We enjoy it right of the refrigerator in our home sometimes, but I think we might be trying it hot more often now – it's available nationwide, so you can, too!
Of course, since I was making some for the whole family, I knew I'd have to cool it down for Jack – so I made up a batch on the stove top and then made half of it into Frozen Mexican Hot Chocolate.
It was delectable! Jack thought it was the "coolest" treat ever. I enjoyed taking some bites of his, but also indulging on the warm hot chocolate made with TruMoo. I can't decide which one I liked more – they were both delicious! We drank our drinks while putting together a puzzle – one of our favorite activities as a family. This was a puzzle Jack got my for my birthday, and he has been so excited for us to put it together. I think puzzle making and hot chocolate drinking is an excellent activity to do as a family together!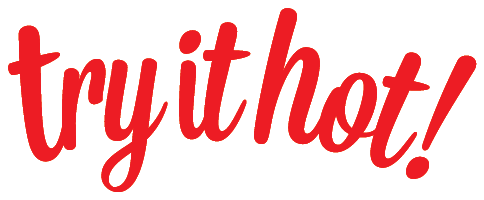 Katie is a Colorado-native, BYU graduated, and most importantly, wife to one and mother to three beautiful boys. She is passionate about sharing her experiences with others – especially about pregnancy, breastfeeding, cooking, and crafts. She is currently training to be a Certified Lactation Educator. She loves spending time with her family and helping others find joy in family life.