Yoplait Greek Yogurt versus Chobani Greek Yogurt — which is the best? Find out our reaction in our little taste test.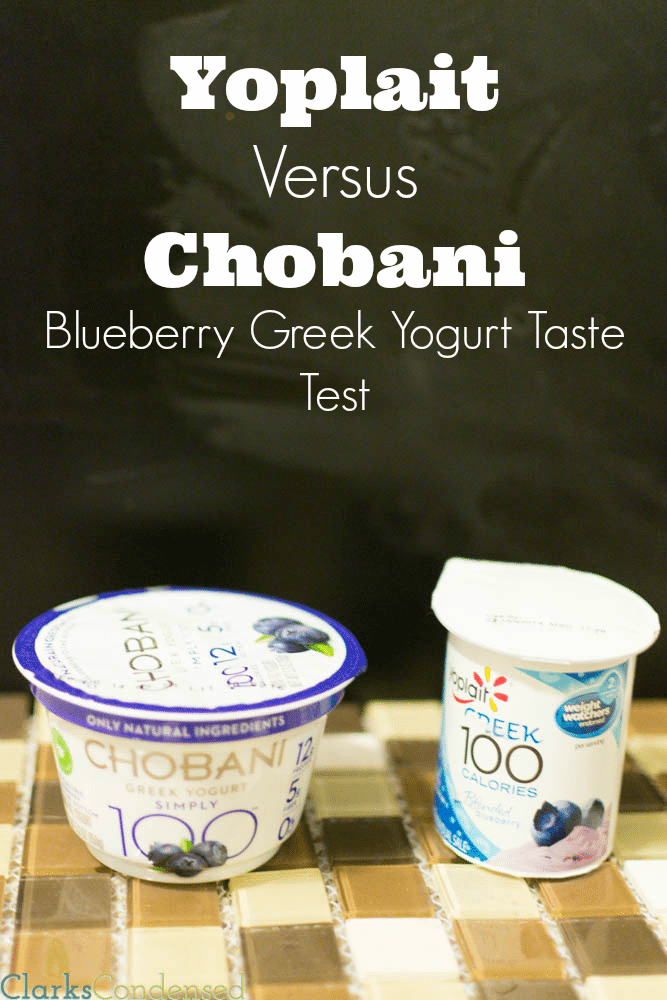 This taste test was sponsored by Yoplait, but I was given the creative freedom to honestly express my opinions. Do you have a favorite brand of yogurt? Or do you buy whatever kinds on sale? I'll be honest — I don't buy a lot of yogurt. Simply because it makes me feel sick. However, on occasion, I just really want a nice little cup of yogurt, so I sacrifice feeling well for that momentary satisfaction (not often…but when a craving strikes, well…it's hard to avoid!) I go back and forth between the brands of yogurt I buy — it really usually depends on what flavor sounds good. And while I think I have a favorite brand, I really can't say for certain. Today, Forrest and I did a blind taste test of Yoplait Blueberry Greek Yogurt and Chobani's Blueberry Fruit on the Bottom Greek Yogurt to see what was best. You see, Yoplait recently released a line of Greek Yogurt, and in a national taste test, Yoplait® Greek Blueberry Beat Chobani® Blueberry Fruit On The Bottom."
I will admit, I wasn't sure if I believed this. I really like some of Chobani's yogurt, and I haven't always been super impressed with Yoplait (just being honest here!) So, when I was asked to do this taste test, I thought Chobani would win by a landslide. And I wanted to be fair — so Forrest and I decided to do a blind taste test. And I promise, it really was!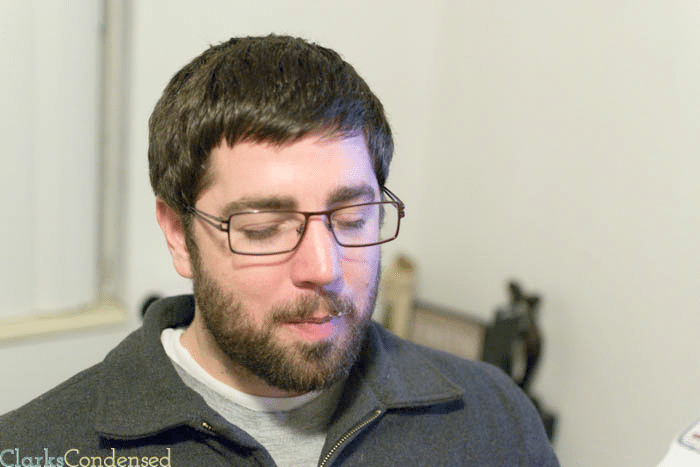 Forrest went first, and then I did the taste test as well. Jack wanted to try, too, but we didn't let him…Yogurt doesn't always go over very well with him 🙂 However, for Forrest and I, the decision was unanimous: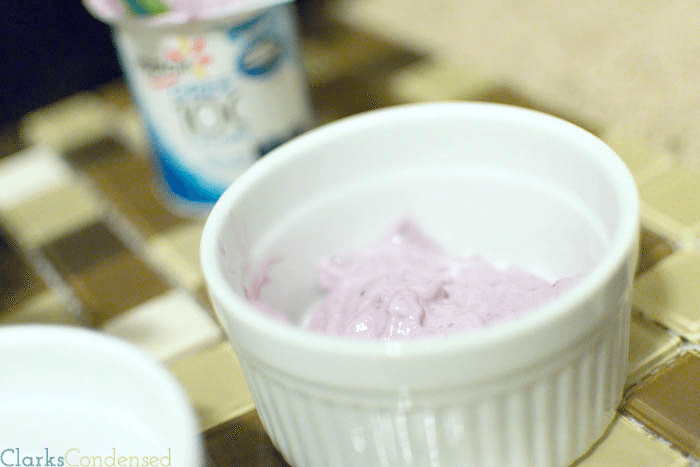 Yoplait Blueberry Greek Yogurt was our favorite. By far. I was truly surprised. As I said, I usually really like Chobani, but I honestly could hardly eat their blueberry on the bottom Greek Yogurt, it kind of tasted like it had gone bad (which, maybe it had? We bought it just an hour before though!) Forrest felt like the Chobani tasted more yogurt-y, which I could see. I just thought the flavor of the Yoplait Greek Yogurt tasted better, and I liked the creaminess of it. So, even if you aren't usually a fan of Yoplait, I recommend their Greek Yogurt — it really was pretty yummy. It comes in a variety of flavors (including coconut, pineapple, tangerine, raspberry, and more) and available at grocery stores across the country. What do you prefer? Yoplait or Chobani? Be sure to click here for a valuable Yoplait coupon