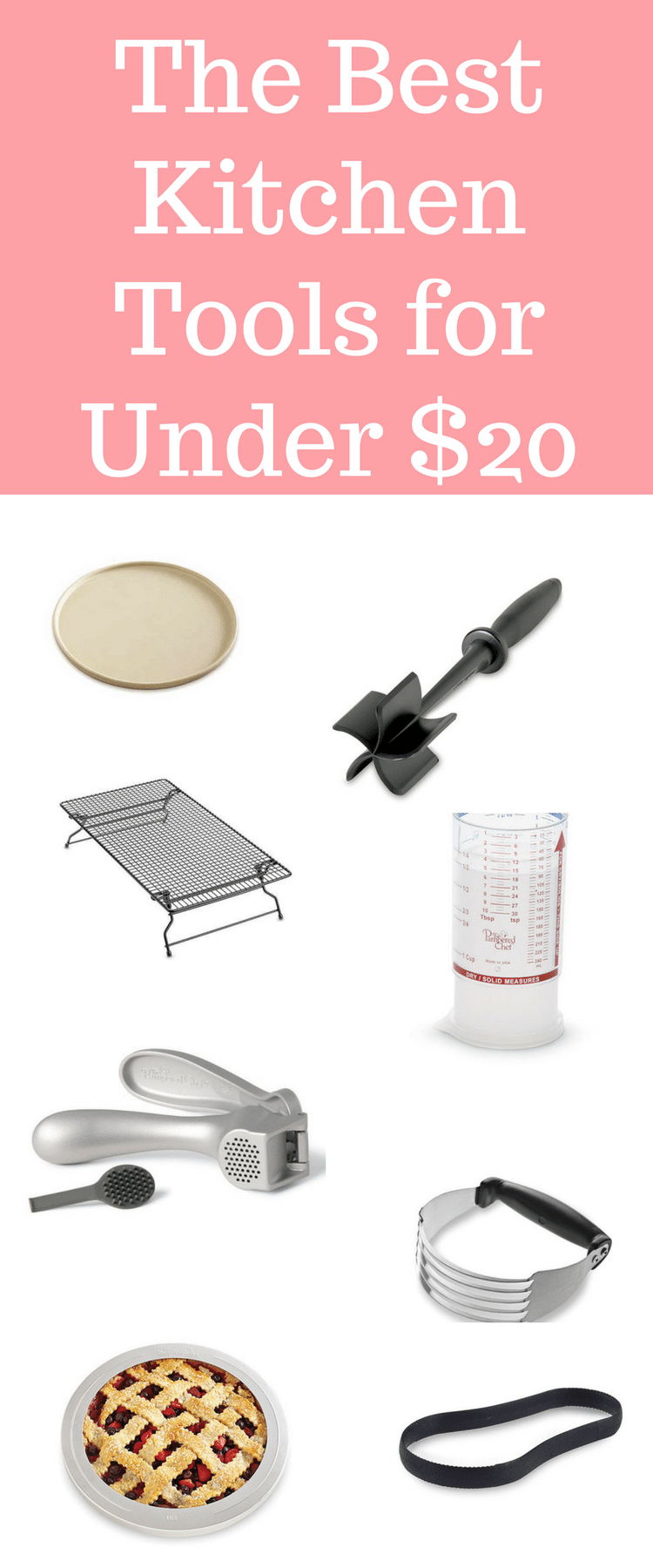 Essential Kitchen Tools You Don't Want To Be Without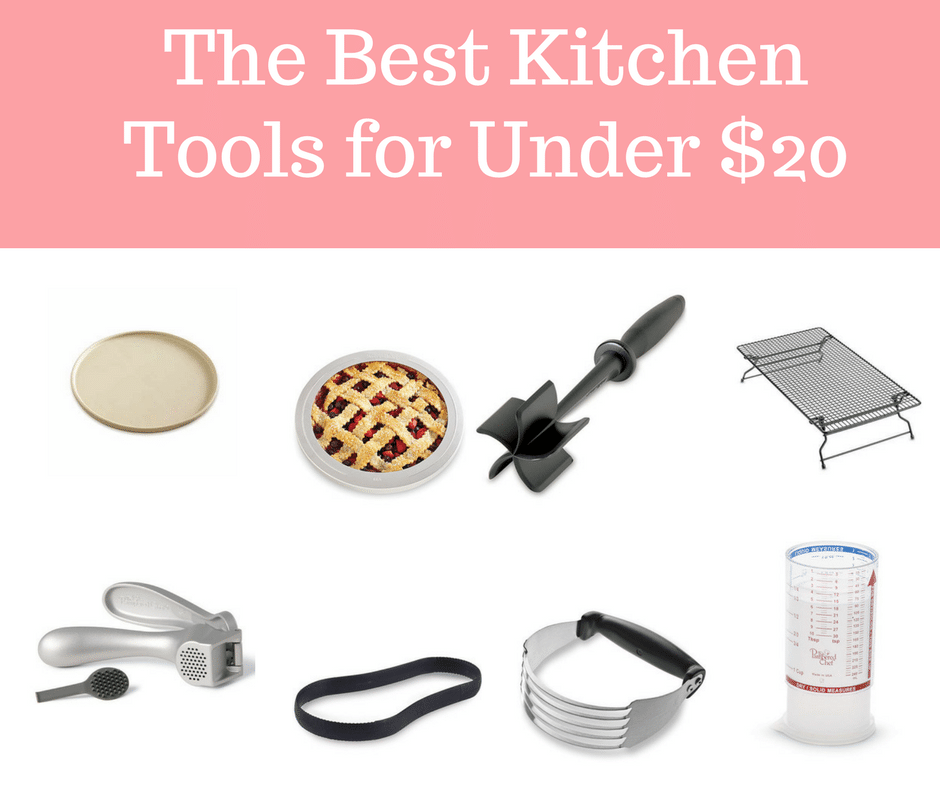 If you were to walk into my kitchen, you would find a plethora of kitchen tools.
I just love kitchen gadgets that make cooking and baking just a little bit easier – my motto in life is to work better, not harder…and having a well-stocked kitchen can do just that (now I just need a bigger kitchen…).
While there are tons of kitchen products that will cost you a pretty penny to buy, some of my favorite items are really inexpensive, and really, I think they should be a staple in everyone's kitchen.
Below you will find my top 18 inexpensive kitchen tools – all of these can be purchased for under $10 and $20, and they will make you love cooking just that much more.
All of these products are Pampered Chef. I've been using Pampered Chef products for a long time, and they simply are the best quality with the best warranties. I recently signed up to sell PC, but I promise you, I would promote these products even without any monetary connection. But if you do buy anything, please use my as your consultant (clicking on the links below will automatically add me). I periodically do giveaways for customers, so I'd love to have you entered!
Make sure to check out my list of best Pampered Chef products!
DON'T FORGET TO SHOP THE OUTLET – THESE CANNOT BE ADDED TO A PARTY, BUT THERE ARE SOME AMAZING DEALS!
Pampered Chef Tools
Under $10
Pastry Blender – I didn't have a pastry blender for the longest time…and now that I do, I'm not sure how I lasted so long without one!
Micro Cooker (small) – This is one of the products I always associate with Pampered Chef, because my mom used it all the time growing up. I got one as well, and I love it. Great for veggies, rice, and even defrosting meat. This one is under $10 and a steal.
Slice and Serve – This is a pretty great tool for pies and cakes! Love mine.
Pie Crust Shield – I actually don't have one of these, but I was wishing I did when I made a pie the other day. Definitely on my wish list.
Flour and Sugar Shaker – Maybe it's just because I'm a blogger, but this is something I think several times a month I need.
Measure all cup – I think that it was the Pioneer Women who said this is something EVERYONE needs in their kitchen. Love it.
Mini serving spatula – I got one of these after I realized how much I loved using my mom's. It's great for casseroles.
Pan Scraper – this is just a few dollars, but they are so nice for cleaning pans!
Adjustable Measuring Spoon Set
Under $20
Mix 'n Chop – This is one my FAVORITE Pampered Chef products. Seriously, everyone needs one.
Personal Size Round Stone – This would be fun for making personal pan pizzas.
As I mentioned above, I recently signed up to be a Pampered Chef consultant. Hooray! I really do think this is an awesome company, and their products stand the test of time. If you have any questions, let me know.
Throw a Virtual Party:
While I primarily plan to sell through this website, I do want to offer the option for a virtual party to all of you!
Basically, I will create a Facebook event, you invite your friends, we play games, learn about the products, etc…and you learn free product! It's a non-stress way to have a fun party with the best kitchen products.
You can submit your information here if you'd like more information, OR you can sign up directly here to host a party. I will contact you about hosting a party as soon as I get your information. It's free and fun 🙂 Here are the November and December host specials (since I am booking for November and December).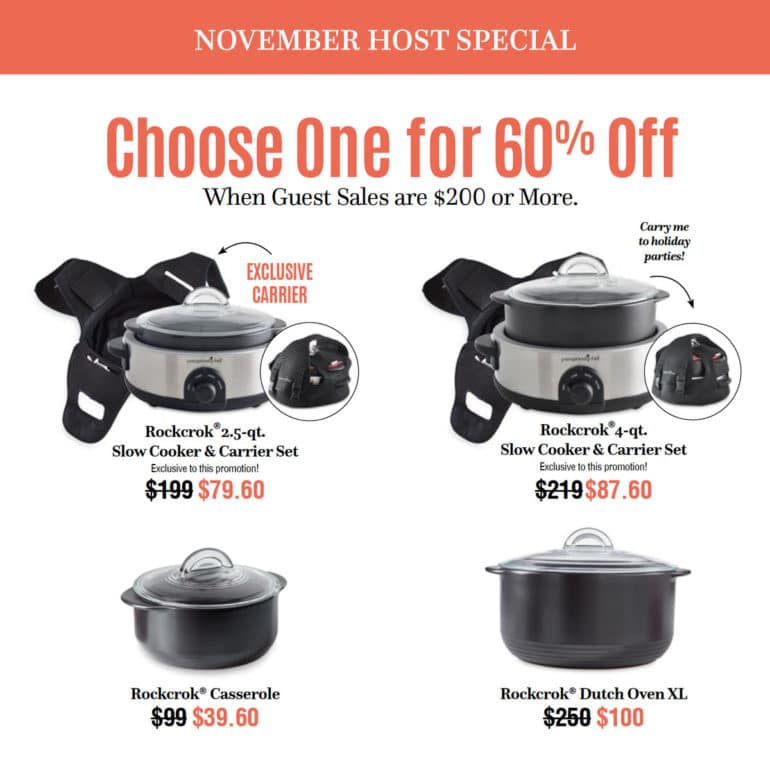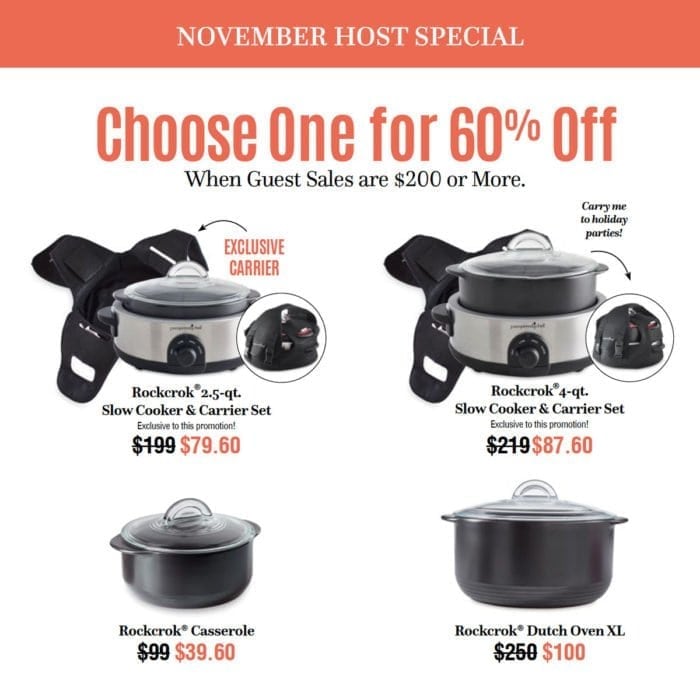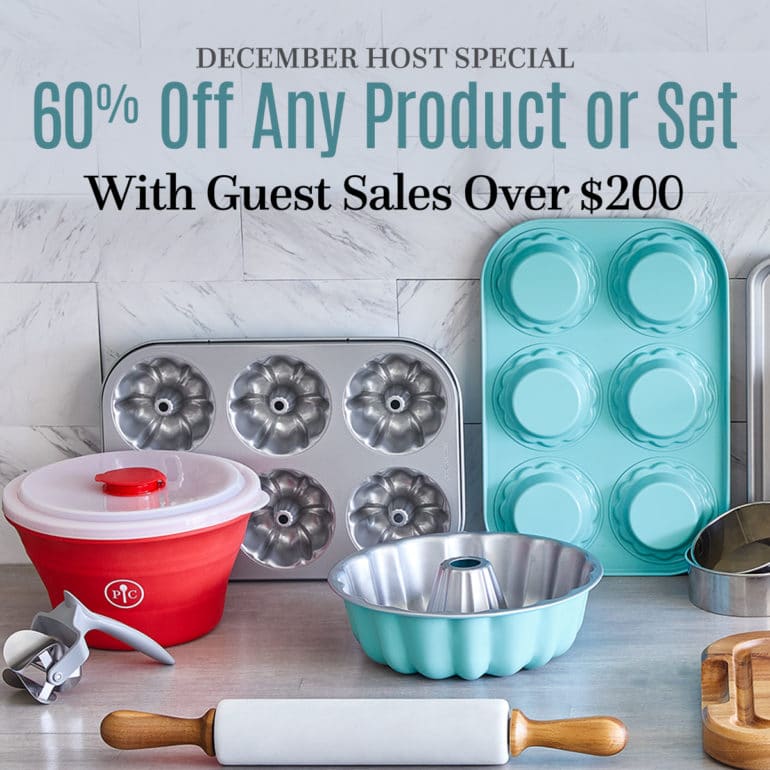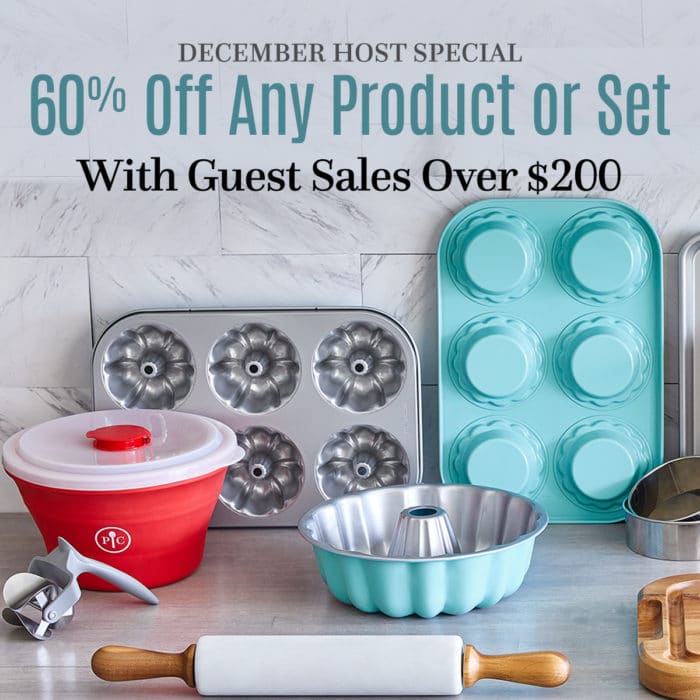 Love Pampered Chef? You may want to consider joining! I think one of the best things about joining is that you get TONS of free product for unbeatable prices. When I signed up, I was able to get over a thousand dollars worth of product for just over $200 (but with the promotion I signed up under, I get it for half off when I reach $1250 in sales).
You can find out about signing up here. It's very flexible, and with doing virtual parties, you don't even have to leave your house. I have a great team that you can be a part of if you join under me.
Here is this month's signup special – it's the best they have!