This is a Sponsored post written by me on behalf of Dollar General for SocialSpark. All opinions are 100% mine.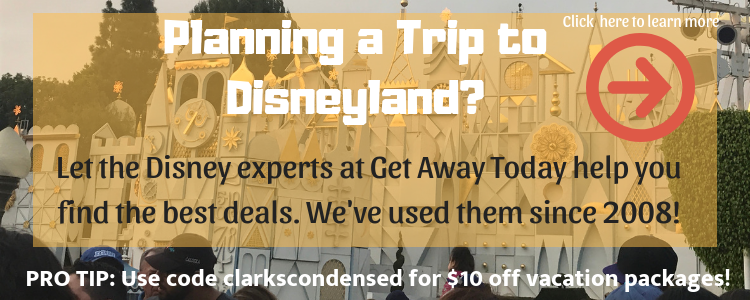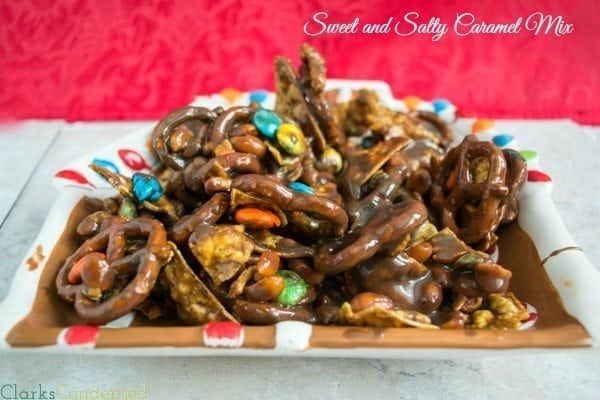 Are you ready for another yummy, holiday treat? This recipe was made entirely with items from the Dollar General. For the longest time, I just thought this was a dollar store that had random knick knacks. However, I've recently gone there several times, and I must say, I'm impressed with the variety of items they have, and the discounted rates most of them are at!
I always love having snack mixes to eat during the holiday season. You know, those yummy treats that you can just take a small handful of when you walk by (calories don't count if you eat them while walking…right?!)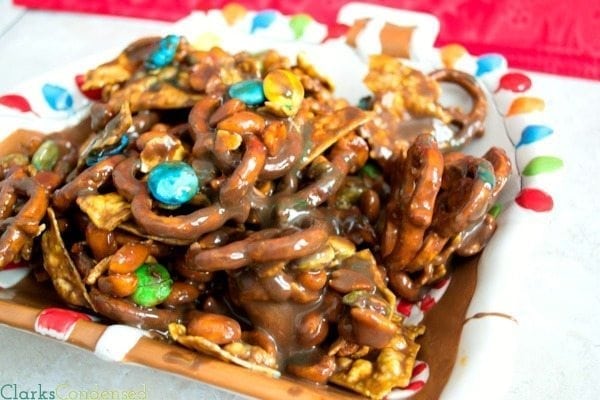 This delicious treat combines all my favorite things — sweet and salty, chocolate and caramel. Gooey and crunchy. Though, be warned, it's a little bit messy! Definitely have some wet wipes on hand when serving this.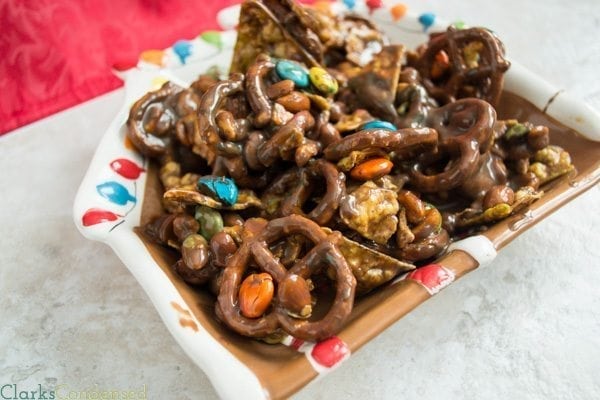 NEVER Miss Another Recipe!
Sign up for our food and recipe newsletter today
Free eRecipeBook upon signup
Free Meal Planning Bundle
Easy and Family Friendly Recipes EVERYONE Will Love!
Be sure to check out all of the Dollar General Holiday supplies for all your holiday needs, and to get all these yummy ingredients.
Gooey Chocolate Caramel Gooey Snack Mix
Ingredients
1 cup crushed Special K Sweet and Salty Popcorn Chips
1 cup honey roasted peanuts
2 cups plain M&MS, divided
1 1/2 cups pretzels
20 Kraft Caramels, unwrapped
1 cup milk or almond milk
1/4 cup brown sugar
3 tablespoons butter
1 tablespoon corn starch
Instructions
In a large bowl, mix popcorn chips, honey roasted peanuts, 1 cup M&MS, and 1 1/2 cups pretzels. Set aside.
Place final cup of M&Ms and 20 unwrapped caramels into a sauce pan with 1/4 cup brown sugar, 1 cup milk or almond milk, and butter. Heat over medium high heat until melts, stirring occasionally. Once the mixture melts, add 1 tablespoon corn starch bring to a boil, whisking the entire time, until it reaches desired consistency (thick and syrupy.)
Place a silicone baking sheet or parchment paper on a jelly roll pan (make sure pan has sides). Pour the snack mixture evenly on the pan, and then pour the chocolate and caramel sauce over the mixture. Let cool overnight, or in the refrigerator. It will be sticky.
7.8.1.2
1024
https://www.clarkscondensed.com/food/sweet-salty-caramel-mix/
This recipe was created on ClarksCondensed.com. Feel free to distribute as needed, but if you post it on your own site, please link to back to ClarksCondensed.com
COMMENT POLICY:
All we ask is that you be kind. We welcome differing opinions, but any comments containing personal attacks, sarcasm, etc. will be removed immediately. Keyboard warriors aren't welcome 🙂 All comments are moderated and may take time to be approved. Anything not pertaining specifically to the content of a post will be removed (including comments about ads).