A heart-healthy, spicy quinoa meatloaf, made with ground turkey, quinoa, and salsa. Finish it off with a delicious, skinny strawberry shortcake cup!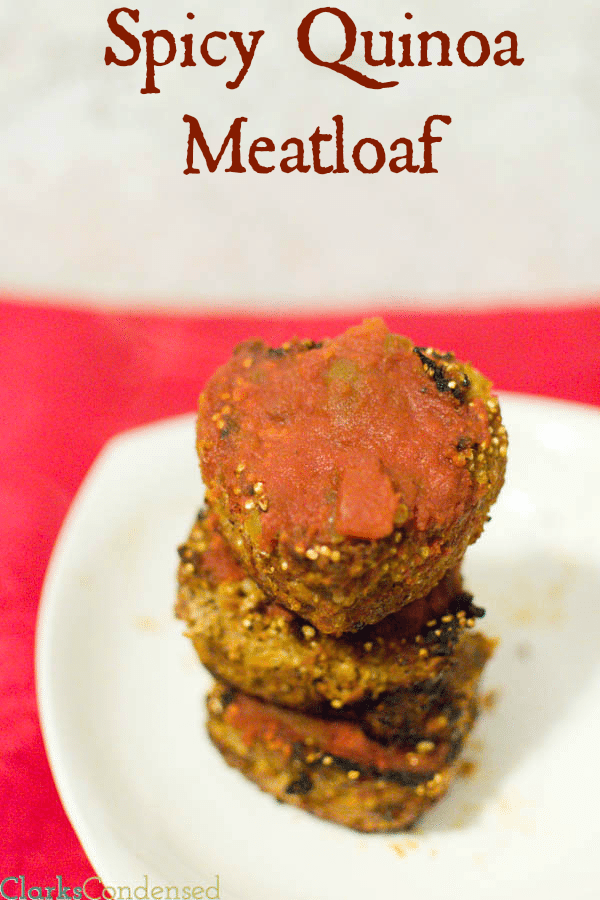 My sister always has the cutest "Heart" dinner on the first day of February (seriously, check it out. She has the cutest ideas!) And last year, we decided to start having a Valentine's Dinner then, too. This year, I decided to carry on that tradition. Our menu was somewhat the same…but with a few fun and new twists.
First on the menu was heart shaped meat loafs, just like last year. However, I really wanted to make this a little healthier, so instead of using bread crumbs or oats, I used quinoa, and I used ground turkey instead of ground beef. It's also a little different than traditional meatloaf, because it has salsa in it. I promise, it's not weird…it's absolutely delicious. One serving is 5 weight watchers points+ points. And since February is American Heart Month, I thought this was a great, heart healthy recipe as well. I'm pretty sure this quinoa meatloaf will be on our meal plan again in the near future!
As you can see, I made mini meatloafs using a heart shaped mold, which I think was fun. But if you don't have one, this recipe will fit perfectly into a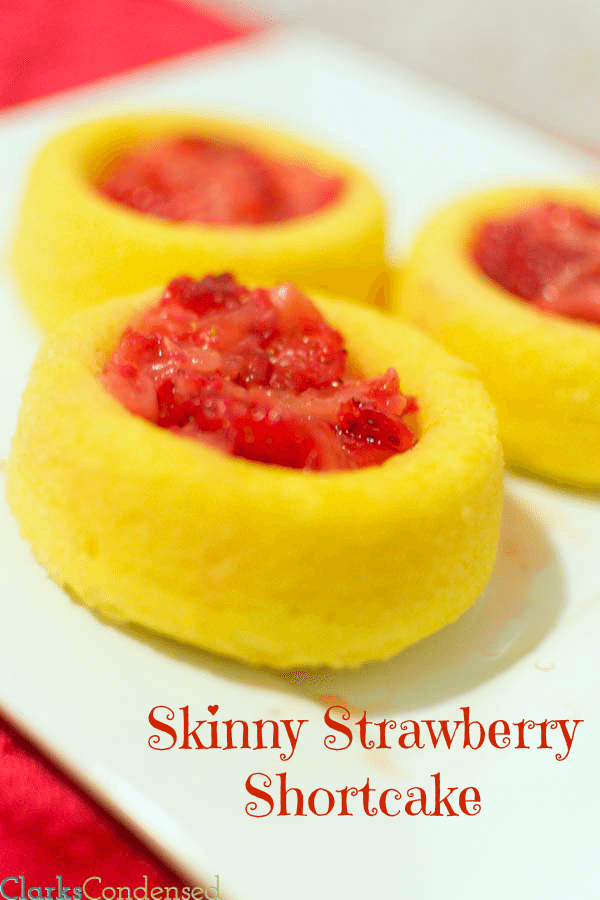 For desserts, we had the same strawberry shortcakes from last year, but I think these were even more delicious. I don't think strawberry shortcake is the most fattening dessert in the first place, but this makes it easy to not eat more servings than you should 🙂 They were three points+ on Weight Watchers. I think I liked it more than regular strawberry shortcake. And, if you want, you could even put a heaping dollop of whipped cream on top, just to complete the dish (we just didn't, since Jack can't have any!)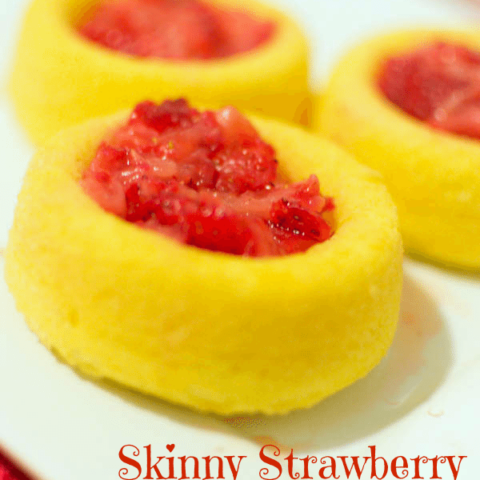 Skinny Strawberry Shortcake
Ingredients
3 shortcake cups, available at most grocery stores
4 large strawberries
1 tablespoon lemon juice
2 teaspoon sugar
Instructions
Remove stems from strawberries.
Coarsely mash strawberries, lemon, and sugar together.
Top each shortcake cup with 1/3 of the topping.