Do you want to know how to make reindeer cupcakes for the upcoming holiday season? This recipe is SO easy – even the kids can do it. Perfect for holiday parties, school treats, and more. 
Reindeer Cupcake Recipe
This post was originally published in 2013; updated November 2017
It's that time of year when the kids are singing about Reindeer's and excitedly making their lists, not to mention the kitchen is smelling so good. Kids love to help with the baking and these Reindeer Cupcakes are so fun and easy to make. Perfect to let the little ones help out.
I'm so excited to be included in Katie's Homemade Christmas Series. I love finding new and fun ideas for the holiday's with crafts and baking. It's the time of year to try new things and make those traditional recipes that everyone loves. I hope these Reindeer Cupcakes will be on your list for family fun. The best part is making the memories and watching those happy little faces, oh, and enjoying the chocolate, right!
How to make reindeer cupcakes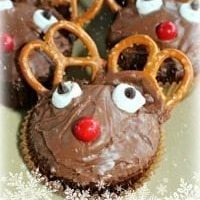 Reindeer Cupcakes
Ingredients
24 chocolate cupcakes
3 cups powdered sugar
6 tablespoons cocoa powder
6 tablespoons butter
5 tablespoons milk
1 teaspoon vanilla
miniature marshmallows
mini chocolate chips
knot pretzels
red candies
Instructions
Make chocolate cupcakes using your favorite cake mix.
Melt butter in a small pan, mix in cocoa and milk. Cool to lukewarm and then stir in vanilla and powdered sugar and mix well. Frost cupcakes. Cut marshmallow's in half and place a miniature chocolate chip in the middle. Place two marshmallow's for eyes, add red candy for the nose, and add two pretzels for the antlers. Easy and fun and they turn out so cute, the kiddo's are going to love them. Enjoy!
Here are a couple other Christmas Recipes you are going to love…
Cathedral Windows Cookies
Jewel Dipped Sugar Cookies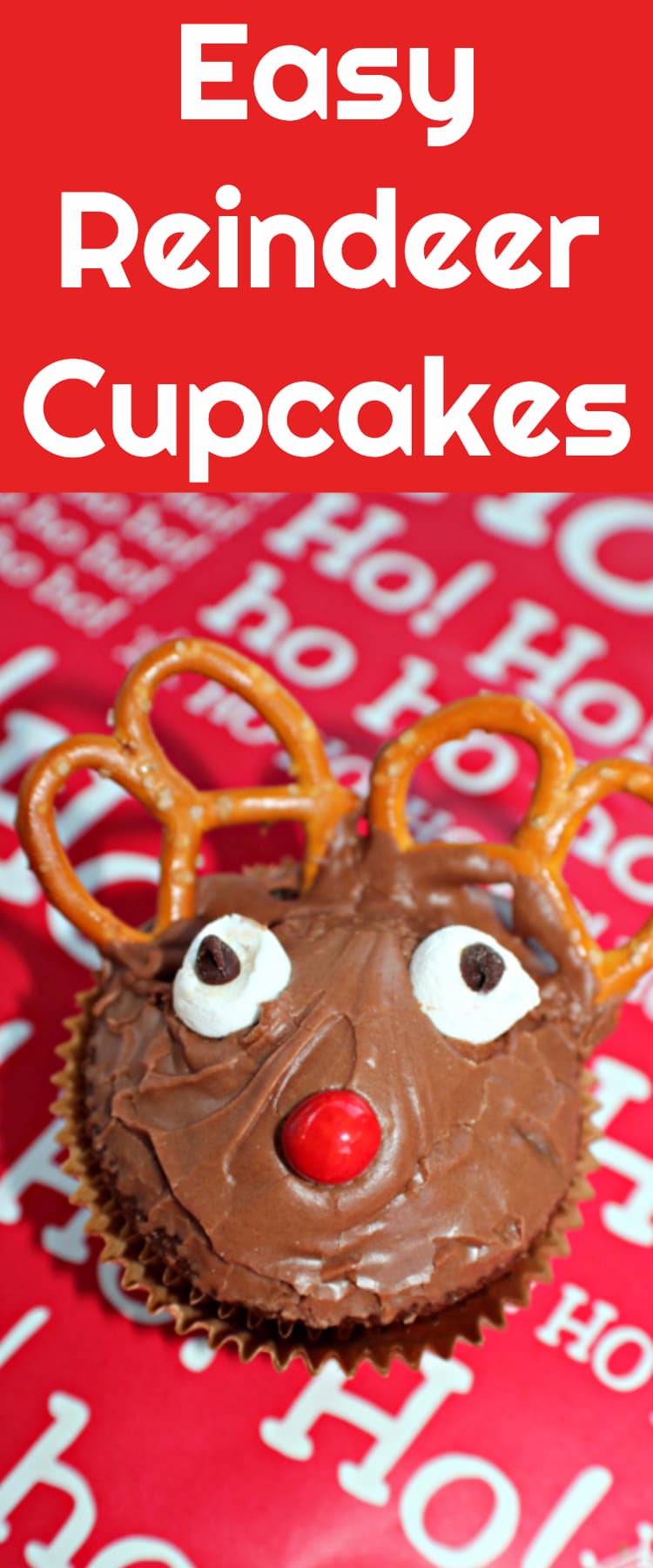 COMMENT POLICY:
All we ask is that you be kind. We welcome differing opinions, but any comments containing personal attacks, sarcasm, etc. will be removed immediately. Keyboard warriors aren't welcome 🙂 All comments are moderated and may take time to be approved. Anything not pertaining specifically to the content of a post will be removed (including comments about ads).